Diagnostic scanners are very important for your car because they can save you money and time. Just think that you have a simple problem with your car's headlight. Now you have to go to a professional to check that headlight; it will take minutes or hours to solve a problem. In this case, a diagnostic scanner comes in handy 100 on 100.
However, choosing the right type of scanner is pretty tricky in maximum cases. So, to lessen your hassle, I sat to write a full guide article today.
If you're confused about buying the Launch 431 PAD V, this is a complete guide for Launch 431 PAD V. After reading this article, you will come to know all the specifications of the product. Let's jump into the main section!
Why Do You Choose It? 
There are many reasons for choosing Launch 431 PAD V. This is Launch's most advanced Android 7.1-based car diagnostic scanner. You can also use it to perform coding and programming functions.
This model has many of the same advantages as Launch's car fault diagnostic technology that can be used for diagnosing vehicle problems. A wide variety of car models are covered, it has strong functions, it has a lot of special features, and the test data are accurate.
You can look at the features:
It supports both ECU online and offline for programming.
Topology Map makes it easy for the scanner to communicate between the modules.
All System Diagnosis for Deep Inspection.
Bi-Directional Control for all the parts of the vehicle.
Has a smart diagnostic system that can figure out what's wrong with the car on its own.
All-in-One Scan Tool.
Supports extended modules that need to be bought externally.
 ADAS calibration operations.
50+ RESET SERVICES.
Multi-Language support.
Active test
Auto Vin scan
Launch X431 PAD V in-depth Review
The new Launch 431 PAD V has a lot of astonishing factors by which it could be the best product in the market. Let us have a small overview of the product.
With its integrated J2534 adaptor, the X-431 PAD V is one of the most robust scan tools on the market. With the X-431 PAD V, you can control endoscopes, oscilloscopes, sensors, and battery detectors, multimeters among other devices.
The hardware configurations of the X-431 PAD V are superior to those of other products in the same category. These configurations include an 8-core, a 10.1-inch full-fitting, 2-GHz CPU; 4GB RAM; 64GB memory. You will find the screen (Gorilla) a sunlight-readable which is IP65 protected.
It includes step-by-step instructions that you can follow on-screen. That helps you to learn how to perform more complicated functions. Very helpful for the new users.
Top Selling Innova Scanners
Android 7.1 operating system is superbly integrated into the tool. And the processor is a Qualcomm 8-core with 10.1-inch Captive Touch Screen. The battery is powerful enough  (35568mwh). Furthermore, you will find the docking station and charging station that include quick charging technology QC3.0.
There is dual-band Wi-Fi with frequencies of 2.4 GHz and 5 GHz, and its angle can be adjusted to almost 180 degrees. In addition, the system supports three modes: hanging, norma, and support.
It gives you the ability to initiate a BI- Directional communication and carry out tests on specific components. Instead of dismantling the automobile piece by piece, you can simply use the mouse to locate the source of any hidden issues.
With the help of Launch 431 PAD V's BI- Directional, a mechanic can quickly and accurately determine whether or not the specific system, subsystem, or component is functioning normally.
LAUNCH X431 PAD V can be used to clear diagnostic trouble codes (DTCs), perform bi-directional tests, and calibrate the vehicle. These are just some of the functions that can be carried out with the assistance of the LAUNCH X431 PAD V .
It is compatible with vehicles made by Alfa Romeo, Fiat, Chrysler and other manufacturers. (the use of this function is not chargeable in the US)
Moreover, LAUNCH X431 PAD V also has the intelligent diagnostic connector Smartbox 3.0. This connector supports multiple communication modes, including USB, BT, and WIFI, as well as all actual diagnostic protocols.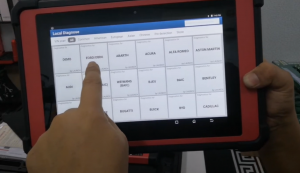 Launch X431 PAD V comes with a package of "Full" vehicle brands, which totals more than 80 different brands. These "Full" vehicle brands include some of the most well-known automakers from the United States, Europe, and Asia, and they are paired with the full capabilities of LAUNCH's diagnostic software.
With its brand-new and improved Smartbox 3.0, the X-431 PAD V is able to diagnose light and heavy-duty vehicles with just a single dongle.
Moreover, it provides the ability to transmit real-time messages and perform diagnostic services remotely using text, images, and files between two devices, or between a device and a remote desktop, of course using a small amount of network bandwidth and occupying a small number of system resources at the same time.
It also has the facility to choose a local diagnosis when an intelligent diagnosis is unavailable in an environment that does not contain a network. To perform the vehicle detection manually, select the vehicle make and model from the drop-down menus.
Pros
All system diagnosis

50+ reset options

Dual wifi

Smartbox 3.0

ECU online and offline service

Remote diagnosis

Intelligent diagnosis-guided function works with only 

Active test
Cons
Extremely expensive

The guided function works with only VAG
Launch X431 PAD V main features
There are many features why we think Launch X431 PAD V is the best product you can have. We have discussed some of the best features below so that you can grab the information quite easily.
ADAS Calibration
The Advanced Driver Assistance System (ADAS) can alert drivers to impending dangers and take action to assist the driver in maintaining control. It can prevent an accident, and, if an accident cannot be avoided, lessen the impact of the collision, if necessary.
All in one scan
With launch x431 pad v, you can access a wide range of vehicle modules wirelessly. In addition, it is a competent scanning tool with updated capabilities. These modules include PDM, RADIO, PCM, ECM, SCCM, EPS, BCM, TPM, and others. 
As a result, it has the ability to read all systems and subsystems codes and clear them as needed. In addition, it can display live power consumption data from multiple sensors either as a graph or as a textual description. This means that it has the complete capability for codes.
Diagnostic Capabilities of the TPMS
With the LAUNCH X431 PAD V automotive scan tool, users can monitor tire pressure wirelessly. It allows the activation, programming, and learning capabilities of TPMS to be realized.
Auto Auth for Vehicles Manufactured by FCA
Clearing diagnostic trouble codes (DTCs), performing bi-directional tests, and calibrating the vehicle are just some of the functions that can be carried out with the assistance of the LAUNCH X431 PAD V car tool. 
That happens when you are working on a vehicle that is fitted with a Security Gateway (SGW) module. It is compatible with the vehicles which are manufactured by Fiat, Chrysler, Alfa Romeo, and other brands.
Good Hardware
A 10.1-inch Captive Touch Screen, Qualcomm 8-core processor, a 35568mAh battery, a docking station and quick charging technology are part of this device, which is equipped with Android 9.0 Operating System. It also supports Wi-Fi with dual frequencies of 2.4 GHz and 5 GHz, free adjustment of almost 180 degrees, and has three different modes: hanging, support, and normal.
25 different languages are supported
Can you even imagine your car scanner can support multi-languages? Amazingly, Launch 431 supports 25 different languages. 
Connectors for OBDI and OBDII devices as well as cables
It encompasses virtually all automobiles in the world: A total of 15 obd1 connectors are provided in the LAPX431 PAD V auto scanner, including
AUDI-4, KIA-20, HONDA-3, MITSUBISHI HYUNDAI-12+16, CHRYSLER-6, TOYOTA-17, SUBARU-9, GEELY-22, MAZDA-17, Universal-3 12 Cables, DAIHATSU-4, SSANG YONG-14, NISSAN-14+16,
DAEWOO-12SUZUKI-3, FIAT-3, OBD1 ADAPTOR, CLIPS FOR POWER CABLES, OBDII-16 EXTEND CABLE, FORD-6+1, GMVAZ-12, BMW-20, BENZ-38, BENZ-14, GAZ, SSANG YONG-20
Launch X431 PAD V advanced features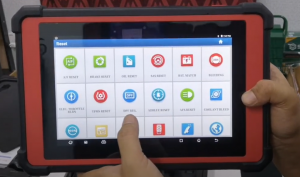 Some of the features of Launch 431 are considered advanced features. Having these features in your scanner will make your way smoother and easier. Have a look in detail at these advanced features:
Topology
The Topology Map displays the entire system based on its topological diagram functionality. This allows the user to quickly view all of the modules that have a trouble code, making it simple to identify faults and their root causes.
Guided Functions
These functions will provide you with on-screen instructions to walk you through how to carry out more complex functions in a step-by-step manner.
Supports PEV
This tool can perform diagnostics on gasoline-powered vehicles as well as 24V diesel pickups and trucks, construction machinery, diesel engines, trailers, buses, excavators, etc. It also supports PEVs, which are short for pure electric vehicles.
Smartbox
Launch x431 Pad V  can be made compliant with D-PDU, SAE J2534, and RP1210 with the help of Smartbox 3.0. Using Smartbox 3.0, OEM software can be updated and existing software can be replaced.
In addition, you can fix software-controlled drivability issues and emission issues as well as restore ECU parameter loss.
How to use this product?
Using Launch x431 Pad V is very easy if you know how to use it. Follow our steps below to diagnose your car with the help of the Launch x431 Pad V  diagnosis scanner.
First, you need to connect your car to the device. You will find the port under the driver's seat.

Then start your car and look for either you will give a local diagnosis or the intelligent one. If you choose the local one, then you have to choose the brand by yourself.

After that when your car has been selected now you have to choose one from the four options Health Report, System Scan, System Function, and Frequently Used Special Function.

Under system selection, you can do tons of tests for your car. For example, checking the engine system. Under health Report, you can get a scan report. You can see the running function status of your car in other options. 

Ater the scan you will be given the result which will mention the issues of your car

Utilizing the ECU programming process, follow the directions. To access the programming menu of the device, nothing needs to be done. After that, just follow the instructions displayed on the screen.

After the solution you can go back to the records of your cars before and after status.
Difference between Launch X431 PAD V and Launch X431 PAD VII
Does this diagnostic scanner allow reflashing and reprogramming ECMs?
This scanner can reflect or reprogram ECU for 9 brands that work BMW, Audi, Nissan, and Jaguar.
Can this scanner program the airbag module on BMW?
Definitely. BMW airbag modules can be programmed using a Launch 431 pad V. This scan tool can recognize programming files intelligently and is also easy to use 
Can I use this for reprogramming a new ECU for a 2008 BMW X3 E83?
Obviously. Using this device you can reprogram the ECU of a 2008 BMWX3 model with ease. 
Final Word
With diagnostic scanners, you can diagnose your vehicle's problems and resolve them by yourself. So, running the Launch 431 PAD V won't allow you to spend money unnecessarily.  How cool is that!
Finally, you have got the complete guide about Launch x431 Pad V which is excellent.    Hope after reading this review you will be able to decide if you need to buy this device or not. You can always comment below for further investigation.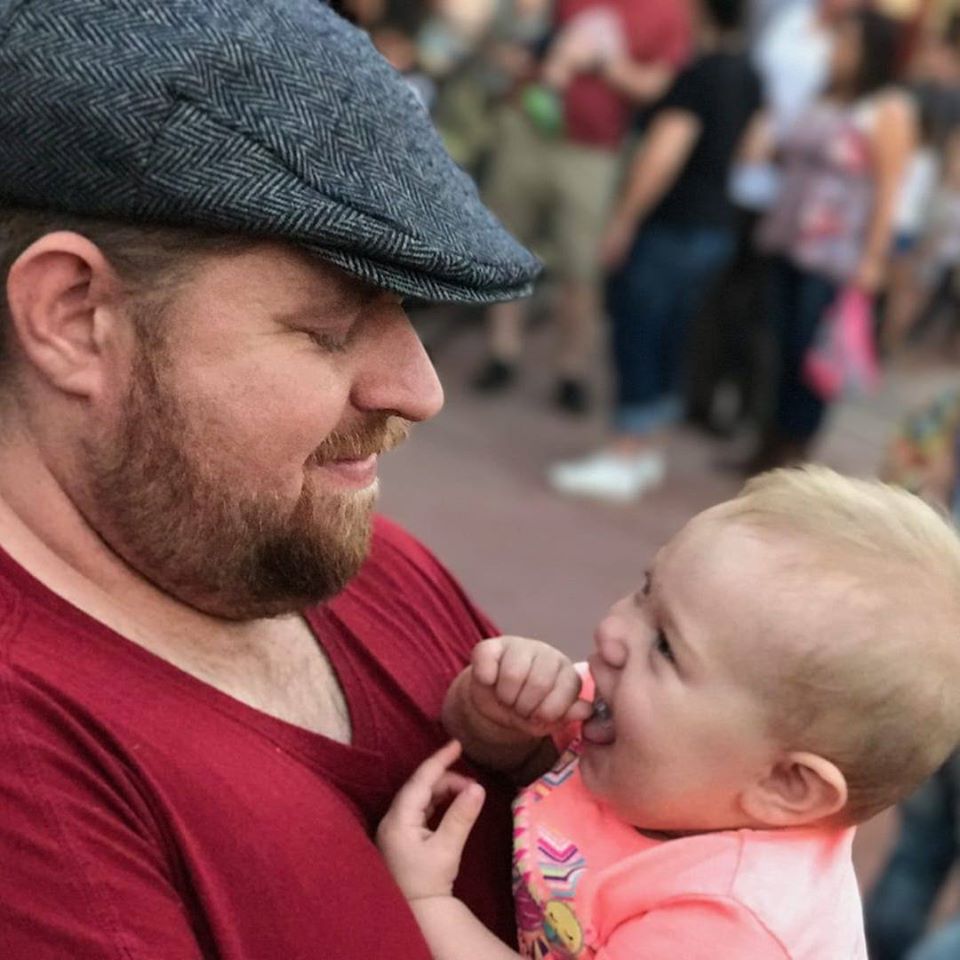 As a mechanical engineer, it's easy for David to explain the functionality of the tool. David test most of the tools before writing a review. its help him to learn something new and suggest the best product for you.