Did you nod in agreement? No? Whatever the case may be, that's not all about the diagnostic devices. This carefully curated post on Ancel Vd700, Vd500 Review And Comparison seeks to enlighten you on the following;
An unbiased Ancel vd700 review

The benefits and cons of using both Ancel Vd700 and Vd500

A practical Ancel vd500 review

An exposition of the common features present in Innova 5160, 6030P & 6100P

Answers to frequently asked questions on both Ancel Vd700 and Vd500
Please note;
Reading this guide potentially saves you from making costly mistakes in your choice of a diagnostic scan tool for your vehicle. And the best part? It takes less than 12 minutes to consume all of this content.
With that in mind, let's dive right into this fascinating Innova Vd700, Vd500 Review, And Comparison For your use.
An Unbiased Ancel Vd700 Review
The Ancel Vd 700 diagnostic scan is a superior version of the Vd500. It is specially made for car makers, such as Volkswagen, AUDI, SKODA, or SEAT. its ability to diagnose the engine system of non-VAG vehicles is limited to 16-pin vehicles sold in the United States after 1996. While this may be bad news for non-VAG car owners, owners of VAG vehicles will discover this scanning device can perform complete system diagnosis on their vehicle.
It is also programmed with more than 9 service functions. This device is lightweight, it weighs just 1.2 pounds. It is portable and can fit into the size of your pocket conveniently. We discovered this device can intuitively retrieve your VIN, it is capable of reading/erasing data. 
With the Vd700 OBD-II scan, you can easily learn the definitions of error codes resulting from carrying out scans. It can read data streams and turn off the warning light once the error has been remedied. A dent in this device lies in its incompatibility with Macbooks. Also, it lacks a Bluetooth feature, hence, you will be rooted in the vehicle in order to use this device.
Our Ancel Vd700 review shows that it has a free lifetime software update, programmed with 11 display languages and it works without battery or the need for charging.
Pros
It has a multi-lingual menu.

It neither works with a battery nor do you need to charge the device.

It is easy to use.

It offers great value for money.

A timely and helpful 24/7 customer support.

It offers improved special and basic features for its users.
Cons
Its use may be a gamble for non-VAG vehicle owners.

It relies on cable connection to work, this deprives you of the freedom to roam about while diagnosing your vehicle.

It ranks higher on the price point.
A Detailed Ancel Vd500 Review
The Ancel Vd500 scan tool is the forebearer of the Vd700, it is perfect for DIY enthusiasts who just need to carry out basic service functions on their vehicle. Where this tool shines most is in its size but it is also limited by lesser functionalities.
Users who don't understand English or German have no business with this tool as it is programmed with these two display languages. It can read, erase error codes and also show the definition of the DTCs so you don't have to visit a mechanic to get a hang of the interpretation.
Top Selling Innova Scanners
It can carry out an oil service reset, TPS reset, and Electrical Park Brake reset but unlike the Vd700 version, it cannot do DPF reset, battery registration, steering angle learning amongst others. But when you consider that it ranks relatively lower in price compared to its counterpart, then one might pipe down in criticizing this device.
Maybe this is not a fit for professional mechanics but DIY enthusiasts who know next to nothing about car diagnosis would find it helpful to their situation.
Pros
It is relatively cheap.

It is a great device for amateur DIY enthusiasts

Easy to use

Offers great value for money
Cons
It has limited specific and basic features compared to Vd700.

Only works with Windows Operating System (7/8/10).

You may experience difficulty using it for some VW car makes.

It can only work with non-VAG cars that are 12V and manufactured after 1996. 
Key Things In Common With Ancel vd700, vd500, 5160, 6030P & 6100P
Live Data
Just as your Ancel Vd500 and Vd700 OBD-II scan device show real-time data whenever you carry out a scan. The Innova 5160, 6030P & 6100P are also programmed with this feature. Also, these data can be saved for later analysis.
This enables users to identify abnormalities in the following areas, Oil temperature, RPM, Fuel system status, and so on. 
Reading And Clearing Codes
During this Ancel vd700, vd500 review, and comparison, we also discovered that all of these ancel products can comprehensively read and clear Diagnostic Trouble Codes (DTCs). Even though, they vary in performance in this regard.
For instance, the Innova 6100P is equipped with a Code severity level feature that allows it to rank the severity of error codes in order of repair urgency and the potential damage it can cause the vehicle.
Connectivity
Ancel Vd500 and Vd700 are equipped with cable connections. Also, Innova 5160, 6030P, and 6100P can be connected to the vehicle via cable. 
The reliance of these devices on cable connections makes it inefficient. The wire could easily damage or may not be long enough for the task at hand.
TPMS
All have the TPMS feature which allows users to detect where the pressure in the tire is below the threshold and poses a threat to safe driving.
Tire Pressure Monitoring System (TPMS) alert can be cleared with these ancel diagnostic scans once the pressure is brought back to level.
Resolve Warning Light Issues
Occasionally the warning lights on your vehicle would go on full alert mode, peradventure it detects an issue with the CEL or ABS system in your vehicle. These ancel products are designed so you can easily turn off these warning lights once you have resolved the underlying issue.
With a one-press key, you will resolve these issues in the twinkling of an eye. You sure don't want to do this manually.
Support OBD-II Protocols
These devices support almost all OBD-II compliant vehicles especially those manufactured after 1996 for basic OBD diagnostics. 
However, the compatibility of these tools varies with their non-OBD functions, like ABS diagnostics or oil reset.
Easy To Move Around
Ancel products discussed herein are featherweight items that can easily fit into your pocket, bag, or on your dashboard. They won't constitute a nuisance in the case you have to take it wherever you go.
Multi-Lingual Menu
The Innova Pro5160, 603P, and 6100P are designed for English users only, especially for the users living in the United States of America since it comes with only one display language which is English.
The Vd series being discussed in this post are however programmed with more than one language. The Ancel Vd500 review shows it has both German and English display languages. The Vd700 device is more generous in terms of display language options. It has about 11 languages programmed on it.
Easy Setup and Less Complex To Operate
These diagnostic scan devices are easy to navigate, anyone who can operate a phone should be able to get a hang of its use after a few times practice.
Each product also comes with a user guide to aid the users. Their technical support is also available at your beck and call where you need to resolve further inquiries.
Key Differences With Ancel Pro vd500 Vs. vd700 Vs. 5160 Vs. 6030P Vs. 6100P
Design
The aesthetics of these three ancel products vary from one to another. Ancel Pro 5160 has nine navigational buttons, arranged in a 3×3 dimension. Ditto for the button arrangement in the 6100P gadget.
The 5160 is entirely different, the button layout takes the form of a round sphere and it has about 12 navigational buttons.
Price points.
The Innova  Pro 5160 Vs. 6030P Vs. 6100P diagnostic scan devices are priced differently on the market with Innova 6030P as the lowest price of all three.
But note, the price points are prone to changes but nevertheless, the Innova 6030P is expected to be the lowest of all, since it is less sophisticated than the rest.
Compatibility
These devices are easily compatible with all OBD-II vehicles with 12V engines. Small trucks, cars, hybrid vehicles would easily work with any of these devices.
Special Features
The Ancel 6030P does not have an oil reset and battery registration function, although it possesses battery check features. The Pro 5160 has active testing and reset functions. The Ancel 6100P has oil reset and battery registration functions.
Software Update
Well, you can't update any of these products via the device itself, you'll need a PC to do that. Where it all works differently is in the choice of PC that is compatible with these software updates. 
You can update your 5160 devices with either a Mac OS or Windows but for the remaining two, it can be done with Windows OS alone.
A short comparison table
| | | | | | |
| --- | --- | --- | --- | --- | --- |
| | Ancel Vd 700 | Ancel Vd500 | Innova 5060 | Innova 6030P | Innova 6100P |
| LED Light Indicator | Absent | Absent  | Present | Present  | Present |
| Battery Support | Works without a battery | Works without battery | Uses a 300mA battery | Uses a 300mA battery | Ditto as in other Innova products. |
| Recommended Users | VAG Autos | VAG Autos | Works for diverse cars | Diverse vehicles | Different vehicle makes |
| Customer rating | 4/5 | 4/5 | 4/5 | 4/5 | 4.5/5 |
| Advanced Service Functions | Good | Fair | Good | Poor | Poor |
Most Asked Questions On Vd700 And Vd500
Will Ancel vd700 relearn TPMS?
Yes! The Ancel Vd700 OBD-II scan tool is built with this function but it can only work on VAG vehicles. For instance, Volkswagen, SEAT, SKODA.
Can Vd500 reset the throttle body?
Ordinarily, the Vd500 scan device is expected to allow you to reset the throttle once the fault affecting it has been remedied. Otherwise, you may have to drive to your dealership to have the throttle body reset.
Will Ancel Vd500 read traction control?
As much as the Ancel Vd500 seems efficient in its use for vehicle diagnosis. It is however not built with this function.
Is AncelVd-700  Diagnostic Scan Tool Suitable For Use On Non-VAG Vehicles?
Yes. but the vehicle must be an after 1996 car make. And if it fails to work, just remember that Ancel tools are best used for VAG autos.
Are we still together?
Just before we take a close on this detailed Ancel vd700, vd500 review, and comparison, I need you to understand that it's better to have your own diagnostic device as it helps save you from the potential risk of getting scammed by your mechanic.
This article on Ancel vd700, vd500 review and comparison must have enlightened you more on the strengths and weaknesses of each of these diagnostic scan devices.
So just before you settle for any of these OBD-II scan tools make sure you read this post or recommend a friend who needs guidance on such and such to do so. This will save you from the potential risk of making a bad investment in tools. With that said, let's call it a day. 
Just before you go;
Make use of the comments to share any experience or suggestions you have about how we can make this post more value-based for you and others.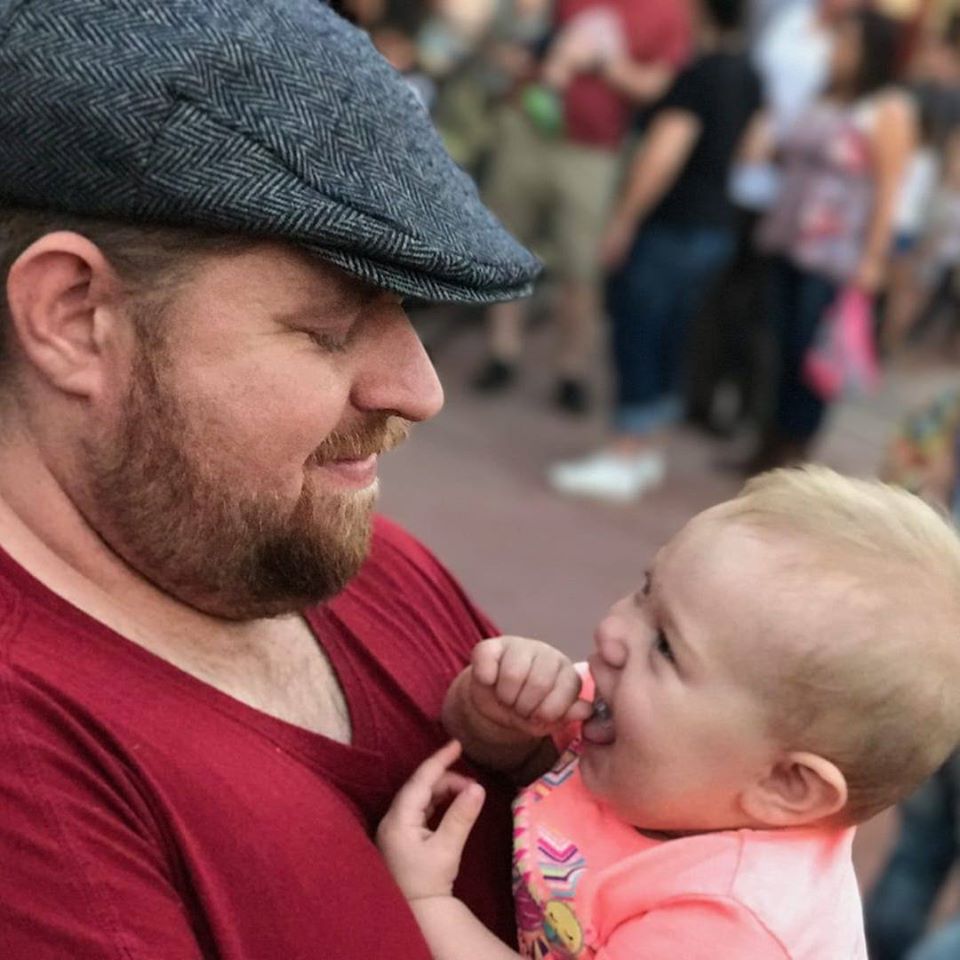 As a mechanical engineer, it's easy for David to explain the functionality of the tool. David test most of the tools before writing a review. its help him to learn something new and suggest the best product for you.