Are you fed up with complex and incompatible adaptors for vehicle diagnosis? Guess what OBDLink MX+ is here for your help. OBDLink MX+ is an outstanding device and is a unique wireless OBD adapter. This device can transform any Android, iPhone, or iPad into a scanning tool, real-time performance monitor, or trip computer. It can access specific vehicle data based on brands and manufacturers.
The modern version of the OBDLink tree is more reliable, faster, and customer-centric than others. This OBDLink MX+ review is all about the details, pros, cons, and features of the product. Let's dig in!
OBDLink MX+ Review
Specification
The OBDLink MX+ is capable of turning your Android device, iPhone, and Windows P.C. into a professional auto diagnostic scanner.
Come with an adapter recommended for Torque, FORScan, BimmerCode, Carista AlfaOBD, Dashcommand, and many.
Give amplified OEM support for GM, Ford, Nissan/Infinity, Mazda, Honda, Toyota/Lexus/Scion, Kia, Hyundai, etc.
Clear and Check Engine Light and gives leverage of more live parameters like TPMS, SRS, ABS, etc. This feature of MX+ stands out from the crowd.
The operating current and voltage of the device are 68mA and 8 – 18V D.C., respectively.
The operating temperature of the device is within the range of -20 till 55ºC.
Battery drain protection, Over-voltage, and firmware updates make the scanner a great addition to your toolbox.
Key features
The primary features of the OBDLink MX+ are listed below.
Design
The OBDLink MX+ is a user-friendly auto diagnostic tool designed ergonomically. It can be said a pocket device as it comprises only 2 inches of space.
The device comes in frustration-free packaging. It takes approx 3 to 4 minutes to install. The switch given at the back makes it easy to operate and secure. MX+ neither uses PIN protection nor air its presence. Hence, the security risks are eliminated.
Compatibility
By conducting an extensive OBDLink MX+ review, you will find that it is supported by all automobiles manufactured in 1996 or later. These vehicles may be of European, American, or Asian origin.
With the added advantage of an exceptional and OBD-II Compliant Vehicle support system, OBDLink MX+ stands out from the crowd. Due to this feature, the scanner can give maximum vehicle coverage.
Read ABS Codes
Antilock braking system or ABS is an essential auto-diagnostic parameter. The ABS alert observed in your car's gauge cluster means that the antilocking system of your vehicle is deactivated. The MX+ can read and clear ABS codes effectively.
As a user, you will check diagnostic codes yourself. Eventually, make informed and confident repair decisions.
Other Manufacturer-specific OEM data upgrades
The device provides free access to various OEM auto diagnostic parameters and codes like SRS, TPMS, A.C., and transmission temperature, among others.
Top Selling Innova Scanners
More Softwares and Free Updates
OBDLink MX+ tends to work with a variety of third-party software. These apps may include FORScan, Torque, and DashCommand, Harry's Lap Timer (check with each given app to verify compatibility with your device). These apps are used for unlocking the enhanced performance of vehicles.
It can operate on all virtual platforms. It is compatible with all device categories. It doesn't matter if you have a laptop, P.C., tablet, or smartphone. The OBDLink MX+ is also backward compatible with the ELM327 command set.
MX+ offers free software and firmware updates. With these updates, you can get access to new features and keep your adapter up to date.
HackerProof Device With Fast Bluetooth Connectivity
The effective security setup of the device makes it risk-free. Moreover, the Bluetooth feature of the device is 300% more efficient and faster than other scanners. MX+ gives you real-time gauges and smooth graphics with a speedy connection. Also, FIXD Bluetooth obd2 scanner is a hackerproof device.
Great Peace of Mind with Battery Saver Technology
OBDLink MX+ eliminates the risk of dead batteries. You can plug it in at any time and forget about it since the automatic sleep and wake-up feature is there for you. The device is not limited to manual switches or buttons for the application.
Advance Features
Here is the advance features review of the tool.
TPMS
TPMS is the essential diagnosis of automobiles to have a safe and sound journey. The TPMS is all about monitoring your tire pressure. TPMS alert means your tire pressure is low. It is dangerous to continue your voyage while the TPMS light is illuminated.
The OBDLink MX+ review will eliminate all your TPMS concerns. It is capable of reading and clearing all TPMS codes efficiently.
Advance Coverage
The MX+ adapter can work with all vehicles manufactured in 1996 or later. These vehicles may be light trucks or cars present in the U.s market and other countries. Electric and hybrid vehicles are not included in this list.  The unique algorithm of MX+ enables it to connect with more vehicle models than any other diagnostic scan tool.
The adapter also supports JOBD, EOBD, and all other advanced alternatives of OBD-II. It will be helpful for reading and clearing codes for these categories with no exception.
Wireless Connectivity and Data Export
OBDLink MX+ gives smooth wireless connectivity for all OBD-II vehicles. It provides advanced vehicle networking, which is later seen in Mazda, Ford, GM, Toyota, and Nissan models. The user can control door locks and windows.
The adapter can also start the vehicle's engine by utilizing the Android obdCANex app(3rd-party app).
The adapter is capable of exporting your real-time engine data. You can also download or upload your vehicle's data. The data then can be shared by using DropBox etc.
Fuel Economy and Digital Dashboard
The OBDLink MX+ can measure and showcase the fuel economy of your vehicle. It can generate an alert display (interface) or a digital dashboard. The dashboard is completely customizable.
GPS and Speed display
The tool is also used for tracking your location and has GPS and Map Support. It also displays the current speed of the vehicle.
Intelligent Performance and Connection
OBDLink MX+ is an exceptional device that can access thousands of parameters and excellent overall diagnostic performance. With fast Bluetooth connectivity and speedy diagnosis, the MX+ adapter breaks all limitations. It is far better than other wireless devices. These devices include OBD scanners such as FIXD and BlueDriver.
Third-party software enhanced the overall performance of the adapter. You can get access to unlimited features with convenience. The adapter is more reliable than any other device since the device is hacker-proof and has an automatic battery saver mode.
It also has load dump/over voltage protection. This feature is essential for any OBD device. The 12-volt system of the vehicle activates these devices.
Pros
The OBDLink MX+ enables a wide range of live parameters on Nissan, Ford, GM, Toyota, and Mazda vehicles.
It can read and clear trouble codes from ECUs on exclusive auto networks (Ford MS-CAN and GM-LAN). They are inaccessible to FIXD and BlueDriver.
It has the capability of reading and clearing manufacturer-specific codes and algorithms.
The OBDLink MX+ is more or less 300% more efficient and quicker than most scanning tools.
A peerless security management system removes the risk of unauthorized access. Yes, your device is Hacker-proof!
It can display a variety of live parameters. You can enjoy smooth graphs and gauges.
Compatible with dozens of apps with continuous upgrades and updates.
It has the most efficient sleep mode with which the vehicle's battery won't evacuate.
Great connectivity! No data breaches with a smooth and sound connection.
Vibal than complex tablets for regular and non-technical users.
Cons
The OBDLink MX+ doesn't have a USB interface.
The MX+ has a very compatible Bluetooth connection but doesn't have WIFI support.
Don't support Hybrid and Electric vehicles.
Difference between ObdLink Lx Vs ObdLink Mx+
While conducting OBDLink LX and OBDLink MX+ reviews simultaneously, you will find that MX+ is handier than LX. The LX adapter is not helpful for GMLAN and MS-CAN vehicles. Detail review of both devices is illustrated below. Take a look at Veepeak VS Bluedriver VS OBDLink MX+ Review And Comparison.
Obdlink LX

Obdlink MX+

Support all OBD II Protocols

Yes

Yes

Bluetooth v3.0 interface

Yes

Yes

USB interface

No

 

No

Supports Single Wire-CAN (GMLAN)

No

Yes

WIFI

No

No

Battery Saver Sleep Mode

Yes

Yes

Supports Ford Medium-Speed CAN (MS-CAN)

No

Yes

Works with  all iOS Devices

Yes

Yes

Works with all Windows Devices

Yes

Yes

Works with all Android Devices

Yes

Yes

Free OBDwiz PC software

Yes

Yes

Free OBDLink Mobile app

Yes

Yes

HackerProof Mechanism

Yes

Yes
FAQ
Is this tool compatible with your vehicle?
The tool is compatible with a variety of vehicles following OBD II protocols. It supports vehicles developed in 1996 or later. They may be of American, Asian, or European origin. Must check the compatibility of your car before buying.\
Is the OBDLink MX+ scan tool made for you?
Suppose you are looking for a compact, simple, user-friendly, and carry device capable of auto-diagnosis. OBDLink MX+ is for you.
Will It Read ABS and SRS in my car?
Yes. With an enhanced diagnostic support mechanism, it can read and clear SRS and ABS codes. Available for Lincoln, Ford, Mazda, Mercury, Lexus, Toyota, Nissan, Scion, GMC, Infiniti, Buick, Chevrolet, and Cadillac. Support for other models is in progress and will arrive in the future.
It is recommended to go through the "Manufacturer-Specific Enhanced Diagnostics Support" document. It will give you all the necessary information on supported modules and model years.
Will it support Hybrid and Electric vehicles?
No, OBDLink MX+ is not made for electric and hybrid vehicles.
Which version of the Bluetooth OBDLink MX+ model generally use?
The MX+ adapter uses Bluetooth versions v3.0 + iAP2 + EDR.
Is MX+ compatible with my 2001 Ford Taurus?
The MX+ adapter is capable of performing various functions on the 2001 Ford Taurus. Apart from it, MX+ also supports vehicles, incredibly light trucks, and cars sold in the U.S. market developed in 1996 or newer, primarily used to read generic OBD-II data. You can easily read and clear OEM trouble codes by utilizing the Ford add-on, such as SRS, ABS, and other live parameters.
Is it possible to transfer all saved data (vehicles info, setting, dashboards, etc.) to a new phone with the same operating system?
Yes, you can upload or download all saved information or data via CSV file to a different phone or device. Open the OBDLink app and steer to Settings. After setting, click the menu icon (kebab) on the top-right of the interface. An option will appear on the screen to opt for the data set you'd like to export, such as dashboards, settings, vehicle info, etc.
Will MX+ be capable of operating a 1994 Toyota Camry 3.0 l following OBD II Protocols?
No. Unfortunately, OBDLink MX+ is not functional for your 1994 Toyota Camry. MX+ only operates 1996 or newer models of cars and light trucks present in the United States market. Additionally, it supports JOBD, EOBD, and other modern categories of OBD-II.
Is MX+ compatible with Windows 10? I've heard that it didn't work a while ago.
Yes, MX+ is functional for Windows versions 7 through 10. It also supports iOS.and Android O.S.
Can this device read oil temperature?
Yes, MX+ can read various oil temperatures like transmission and engine. Your vehicle may be supported or not. It is recommended to ask before buying one.
Will MX+ support elm 2.0 commands?
These commands may include ATPP 1A and ATPP 1B at sp five functions for Toyota. I want to read TPMS.
Yes, the adapter can support ATPP 1A and ATPP 1B (if not, kindly update your MX+ with the latest version of firmware). It can read TPMS by utilizing Toyota Enhanced Add-On.
Good Bye Word
So, what are you waiting for? Get rid of large, complex, and pro diagnostic tools. Get OBDLink MX+ and bring ease to your life. This tool will revolutionize your toolbox for sure.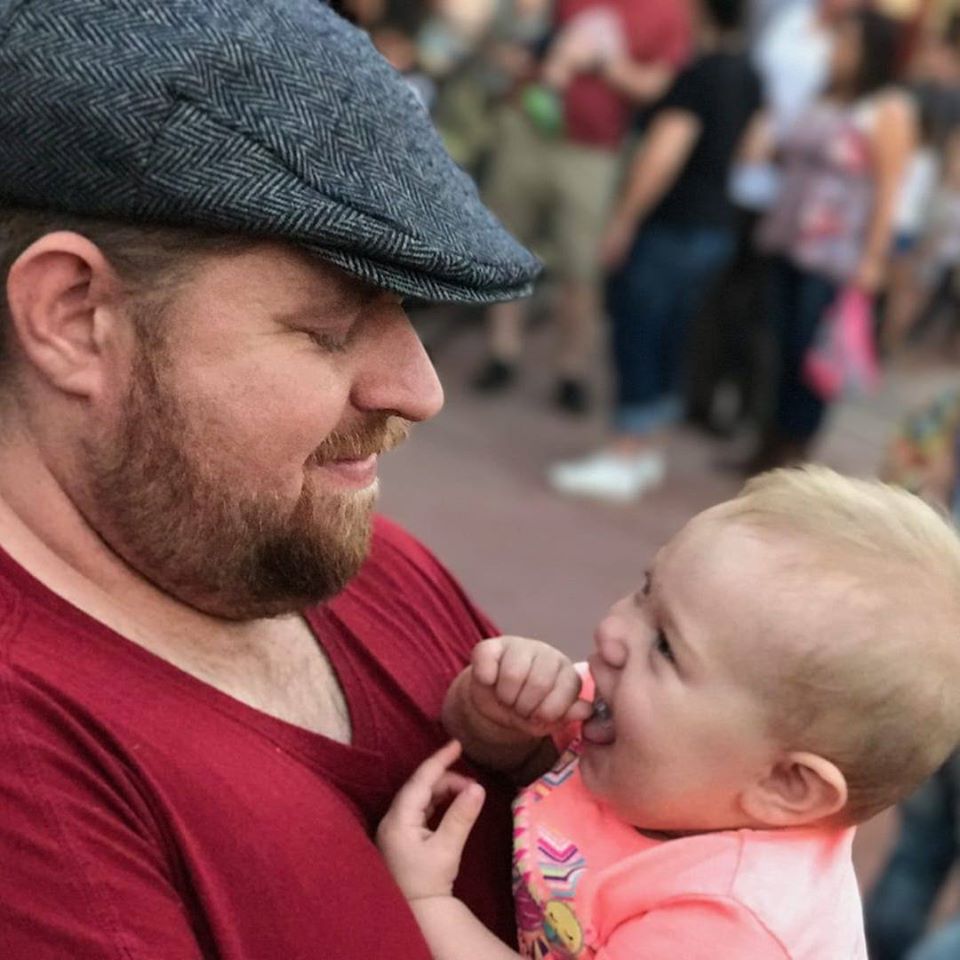 As a mechanical engineer, it's easy for David to explain the functionality of the tool. David test most of the tools before writing a review. its help him to learn something new and suggest the best product for you.