Engine light is a cause of panic and anxiety for car users. Primarily if you can't diagnose the exact cause of the engine light burning, the defective mechanic can show you the wrong problem of the car and impose a higher bill on you.
So we have come up with a FIXD OBD II scanner as an easy solution to avoid fraud and fix minor engine light problems yourself. And FIXD ON Board Diagnosis II tools is the best option for you because this tool is straightforward to use and affordable. And you can also control the device via smartphone.
In addition, We all know that the BlueDriver OBD II Scanner is the best wireless tool on the market. For this, we will try to give a neutral comparison of BlueDriver OBD II with FIXD, which will facilitate your decision-making.
The FIXD OBD II Scanner is a trendy OBD tool. With over-selling, this tool has received a positive response from a large number of customers. The minimalistic design of this tool and its functionality are unique. And this FIXD OBD II reader is also very affordable in terms of price.
Although compact in size, this OBD sensor can read 7000+ error codes of the engine. The sensor can be easily connected to the phone's apps using Bluetooth. Also, this tool is suitable for Andriod and ios platforms. Even people with very little knowledge of cars can use this tool comfortably.
Using the FIXD diagnostic tool, you can quickly find out the cause of the engine light glowing. This tool also has a previous diagnostic history saved in the app. As a result, you will solve the error codes better after knowing the complete history.
Once you plug the FIXD OBD tool into the car, it continuously monitors multiple data of the vehicle. And if a problem is recognized, it notifies you by phone to fix it. This tool also has various reminder facilities. For example, it informs you by apps when to change the car's oil or to maintenance. Finally, FIXD can be the best balanced OBD scanner in terms of price and features. If you are looking for the Best Professional Full Touch Screen OBD II Scanner Autel Mp808TS is best for you.
Pros
The design of this OBD tool is stunning.

It can be easily set up and operated.

Maintenance reminders are available.

Able to provide old problem history of the vehicle.

Can monitor vehicle health.

Can diagnose advanced features like ABS, TPMS, transmission, airbag.

The price is relatively affordable.
Cons
You cannot diagnose the ECU, SAS, oxygen sensors.

I can't read all the codes of Airbags, ABS.

Many times network connection error occurs.
Read and clear codes
All types of error codes can also be read and removed with an essential OBD reader tool. However, cheap tools often give wrong information. As a result, it is usually impossible to understand whether the error codes are correct. So you can use the FIXD OBD tool without using them. This OBD sensor can accurately read and clear error codes.
Compatibility
Compatibility is essential for OBD scanners. Because if your OBD II scanner is not compatible with your car, then you cannot use that scanner. You can scan not all vehicles with an OBD scanner. So you can't check all kinds of vehicles with this scanner. With FIXD OBD Reader, you can't scan older cars.
In the case of gasoline cars, You cannot use them in vehicles before 1996. also, in diesel cars, You will support this OBD II tool in cars after 2006.
Top Selling Innova Scanners
Live data
Using the FIXD OBD tool, you can see the live data of the car directly. Low-cost devices usually do not have live data options, or even if they do, it is impossible to stream accurate data. However, the FIXD scanner will give you a professional-grade service for live data streaming.
Additionally, using this scanner, you can stream live data on the vehicle's health monitor, speed, fuel trims, and oxygen sensor voltage via the phone.
Supporting apps
This scanner is a Bluetooth-powered device. And it is very compact. That is why there is no display on this device. So it has to be connected to the phone via Bluetooth. And this tool has to be done using apps. FIXD Scanner's apps are available for both Andriod and ios platforms.
With this app, you can see and control all the data of the car. Also, you can set a reminder of your car's maintenance through the Apps. For Andriod, you can download the FIXD app from Google Play Store. And for iOS, You can download the app from the App Store.
Freeze Frame Data
What is Freeze Frame Data? If you don't know it, No worries you have read through another content related to How to clear freeze frame data. The use of freeze frame data makes your job much easier. You can solve the problem by using the fridge frame data. Also, You can use it to review various data. In addition, Using the freezer frame data, you can know other sensors' data, including engine condition, RPM, and temperature. And this feature is present in the FIXD OBD scanner.
Design
The design of the FIXD scanner has been made very beautiful. At the same time, its size is tiny and light. This scanner is 1.75 inches long and 1.5 inches wide. It weighs only 0.96 ounces, and This OBD II scanner is 0.5 inches thick. And the FIXD OBD II tool is only available in white.
Battery Test
You can use the FIXD scanner to diagnose car battery faults. Also, be able to reset the battery cell's voltage. Adding more, after installing a new battery in the car, you can use this scanner to calibrate the battery with the vehicle.
Upgrade
Upgrading is an essential issue for any product at present. Because with the upgrade, You can unlock various bug fixes and premium features. Users of FIXD tools will be able to take premium membership through the FIXD app. It will give users an idea of the advice of an experienced technician for DIY repairs and a view of the estimated cost of repairs.
Premium members will also be able to ask questions about various car tips. However, You can use this OBD scanner for free in addition to taking a premium membership.
ABS Systems
At present, Manufacturers use an anti-lock braking system in every new car. ABS is a modern technology of the braking system. This technology is made of a combination of various mechanical and electronic modules.
In this ABS, if any module is faulty or leaking, the ABS lamp will light up. You can use the FIXD OBD tool to find out where the problem is with the ABS.
TPMS
The role of the tire pressure monitoring system is to monitor whether the vehicle tire pressure has a recommended PSI at all times. The TPMS led glows when the tire has a pressure lower than the recommended PSI. You can clear or reset the TPMS LED using this OBD tool.
AirBag
Airbags are one of the most critical safety features of a car. Suddenly your vehicle faces an accident for any reason; the airbag tries to keep the passenger and driver of the car safe. So the importance of airbags working is immense.
You can view the data in the airbag using the FIXD OBD tool. And it can be detected if there is any fault in the airbag sensor. You can also reset the airbag's sensor.
Transmission
Transmission fluid is used to manage the communication of the vehicle smoothly. It would be best if you changed these fluids after a specific time. That is because as they get older and liquids cannot keep the transmission properly cool.
For this, the transmission becomes overheated. You can check the fluid level of the transmission with the FIXD obd2 scanner and measure the transmission's temperature.
Engine lights
If there is any problem in the car, the engine light comes on. But the user does not understand that the engine light is on for any situation. The cause of engine light glow can be detected and reset using the FIXD scanner.
How To Use FIXD Obd2 Scanner
You can start using the FIXD OBD II scanner by following the steps below.
First, insert the FIXD sensor into the OBD II port on your car's dashboard.

Download the FIXED app on your smartphone.

Now start the car engine and set up the app. Once the app is ready, connect to the sensor via Bluetooth.

Now you can diagnose the car by logging in to FIXD Apps.

After a complete setup, you make a simple diagnosis of the vehicle. And take a look at the several features of the app.
Difference Between Blue driver VS FIXD
It's hard to find a car expert who hasn't heard of BlueDriver. BlueDriver is a widely popular Bluetooth OBD II reader. This OBD tool is the No. 1 best-selling Bluetooth tool. At the same time, this scanner has the highest number of positive ratings. The BlueDriver OBD scanner can diagnose almost all types of complex and straightforward error codes.
Although in terms of price, this tool is double that of the FIXD scanner. Even then, the two scanners have similarities in several features. For this, the customers go to Confusion later which one they will buy. We are providing a comparison table between these two tools, which will help you to understand easily.
A full discussion about Bluedriver Vs Fixd
| | | |
| --- | --- | --- |
| | Fixd | BlueDriver |
| Vehicle monitoring | Yes | No |
| Clear code | Yes | Yes |
| Bluetooth connectivity | Yes | Yes |
| TPMS | Yes | Yes |
| ABS | Yes | Yes |
| AirBag | Yes | Yes |
| Transmission | Yes | Yes |
| Weight | 0.96 ounces | 2.08 ounces |
| SRS | No | Yes |
| Engine light Check | Yes | Yes |
| Oxygen sensor | Yes | Yes |
| Live data | Yes | Yes |
| Fuel trim | Yes | Yes |
| Freeze-Frame Data | Yes | Yes |
| CEL resetting | Yes | Yes |
| App Support | Andriod & ios | Andriod & ios |
What kinds of car difficulties can FIXD Recognize?
The FIXD sensor is one of the best innovative devices capable of quickly detecting several vehicle faults. You can clear the vehicle TPMS, ABS, Engine lights using the FIXED sensor. With this sensor, you will not be able to fix the vehicle's problem, but it will help you find the issue before any significant damage to the car.
Additionally, you can use the FIXD OBD II tool to know the temperature of the transmission fluid, engine fluid, and the situation of the oxygen sensor.
What about the FIXD app?
The FIXD OBD II sensor is a Bluetooth-powered device. This device has no LCD output. So the device has to be managed with the help of an app on the phone. To maintain the sensor, you need to download FIXD App from Google Play Store or Apple's App Store.
You can use the FIXD app for free. However, there is an option to take a premium subscription to the apps, which will give you some extra benefits. The app is very stable and user-friendly. Also, the opportunities are neatly arranged in the UI.
You can also access vehicle servicing and diagnostic history on the FIXD app. And you can also keep the Maintenance Reminder of the vehicle through the FIXD app. Finally, FIXD is a handy app.
How much does FIXD cost?
The FIXD OBD II scanner is an excellent tool for general use. This tool has been widely sold. And one of the reasons this tool sells so much is because of its price. The price of the OBD scanner is very consistent with its features.
You do not have to pay a lot of money to buy a FIXD sensor. You can buy this excellent tool for only $49 to $69. And you can use it just by purchasing the sensor, and you don't have to spend any extra on it.
Is There Any Downside To FIXD?
Nothing is perfect. There are also some downsides to FIXD. FIXD is a basic diagnoestic tool. This tool can only diagnose and with it not possible to fix the vehicle. Also, this tool cannot analyze advanced features well and sometimes has problems with its connectivity.
Although we think this tool has several down sites, it is still a perfect sensor. Because you have to keep in mind the price, it is not possible to get more than this price. So if you want more features, then increase the budget and buy better tools.
What is the monthly subscription of FIXD?
FIXD has no monthly subscription. You can buy the FIXD sensor and use it by registering in the FIXD app on the phone. There is no separate charge for this except the price of the FIXD sensor.
Why should I buy FIXD?
First of all, FIXD is a very cheap OBD tool. You can use this tool for the regular diagnosis of your vehicle. And with this tool, you can find out the exact cause of engine light. It allows you to take action before your car is severely damaged. Also, the mechanic will not deceive you since you know the precise reason for the engine light by diagnosing the vehicle with FIXD. It would be best if you bought FIXD for these reasons.
Should I remove it from the vehicle's OBD port when not using FIXD?
In answer to this question, we will tell you that it is your wish. You can extract it from the OBD port of the vehicle when you do not use FIXD. Or you can keep the tool connected to the car if you wish; there is no problem because FIXD consumes very little battery power, which is not enough to create a battery issue.
Final Word
It is an exceptional gadget for people who care about their car and love it very much. Engine lights can cause many problems in the vehicle. With this tool, you can quickly determine the cause of engine lights. Also, this OBD sensor is easy to use, so this will not be a problem for newcomers to use it. You will need a smartphone to use this tool. And You can diagnose a car at any time with the smartphone app.
In addition, this tool is a functional gadget. And you will be able to buy this tool at about half the price of BlueDriver. Also, this tool will save you from many embarrassing situations by catching the problem of the vehicle. So if you want to buy the Best Basic OBD Diagnostic Tool at a low cost, consider this FIXD OBD II tool.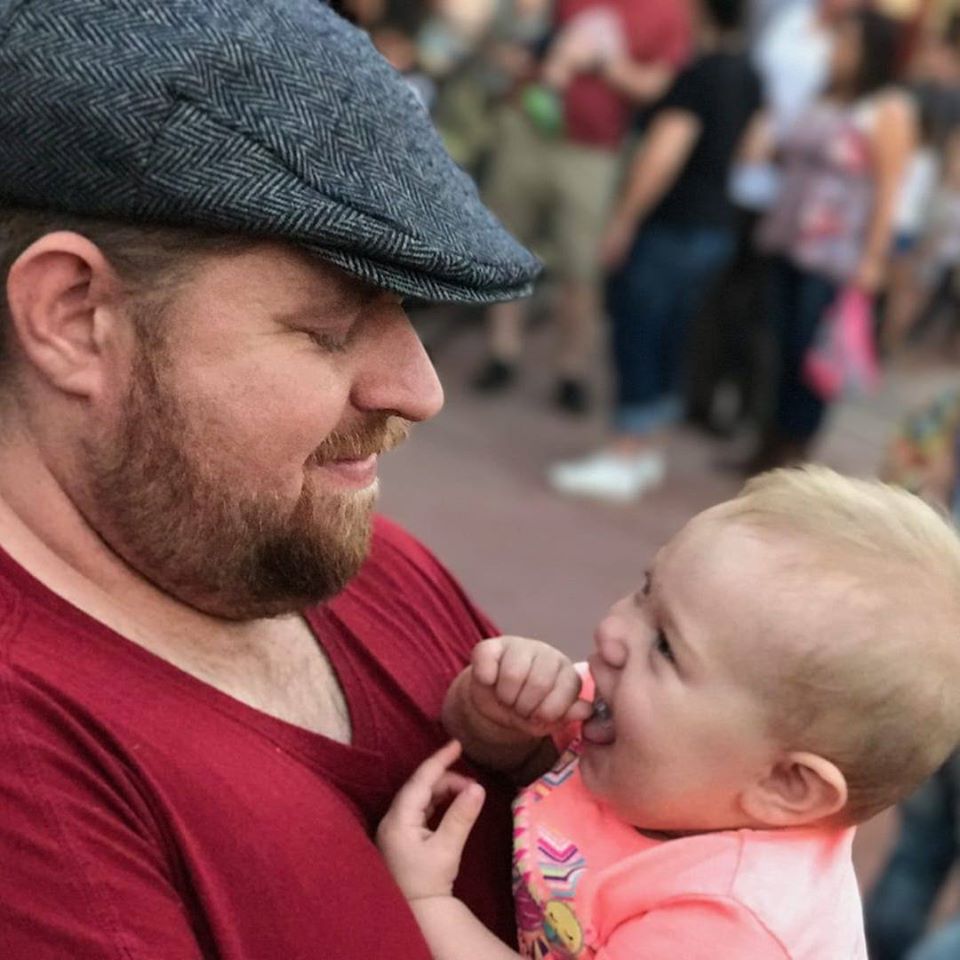 As a mechanical engineer, it's easy for David to explain the functionality of the tool. David test most of the tools before writing a review. its help him to learn something new and suggest the best product for you.