4-gallon is a sweet spot in the air gallon capacity spectrum. A 1-gallon tank or a 2-gallon tank will be too small for a lot. And anything around or above a 6-gallon tank will have no benefits of compact models.
Especially for the DIY warriors, a portable quiet air compressor with a 4-gallon capacity will ensure optimum performance. Hence, we have picked the best 4 gallon air compressor from the market.
We have also detailed how you can do your own research. Scroll down to have it all.
Top-5 Compressors with 4-Gallon Capacity
Here are the top picks of our expert research team:
1. California Air Tools 4620AC-22060
Key Features
Power Option: Corded Electric (230V)
Tank Capacity: 4.6 Gallon
Pump Type: Oil-Free
Maximum Pressure: 125 PSI
Maximum Power: 2 HP
CFM Rate: 5.30 CFM (@90 PSI)
Warranty: 1-Year Limited Warranty
If you have previous experience with buying an air compressor, then you might know that California Air Tools has a good reputation for making oil-free quiet compressors. And this piece is not an exception.
This 2-HP Engine makes only 70-dB noise that is even quieter than your regular vacuum cleaner. But the performance it provides is very surprising compared to its noise.
The machine is compact in size, but it can still run 5/8″ Impact Wrenches flawlessly as it can supply 5.3-CFM at 90-PSI & 6.4-CFM at 40-PSI. And for easy usability, it is featured with two quick connect nozzles.
This dual-piston oil-free pump has an easy start valve that helps start the unit with fewer amps and helps run in cold weather. And as it is an oil-free pump, that doesn't require much maintenance as well.
In this unit, the manufacturer used a 1680-RPM motor for less noise and it is also promised to serve for at least 3000-hours before wear, whereas the others serve for only 500 or less.
Top Selling Innova Scanners
The tanks of this device are made with aluminum. That made it rust-resistant and also cut some weight.
In short, this could be a perfect choice for running small air tools or for small home garages.
Pros
Us made
Quick connect nozzle
Low noise
No-load startup
Cons
Not so lightweight as expected
2. Makita MAC2400
Key Features
Power Option: Corded Electric (120V)
Tank Capacity: 4.2 Gallon
Pump Type: Oil-Lubricated
Maximum Pressure: 130 PSI
Maximum Power: 2.5 HP
CFM Rate: 4.2 CFM (@90 PSI)
Warranty: 1-Year Parts & Labor Warranty
Makita is a very trusted name among Americans for its durable Pneumatic Power Tools. They also make the essential tools that are required to run their pneumatic tools. And those are as durable as their air tools. This compact air compressor is one of such pieces.
You can run two professional nailers at a time with this compressor as it can deliver 4.2-CFM at 90-PSI air pressure. And at 40-PSI, you will get a flow rate of 4.8-CFM flawlessly.
For providing such performance, the manufacturers used a 4-pole 2.5-HP motor with big bore cylinders that has a rotation rate of 1730-RPM. As a result, you can easily get a 130-PSI output from that device.
The unit makes a noise of 79-dB. That is a bit noisy, but it is still quieter than your alarm clock.
As the pump is oil-lubricated, that can handle a lot of workloads. The higher the workload, the higher the heating issue. So, the manufacturers used a Copper & Alloy Constructed heat exchanger in it to avoid overheating issues.
And to add a bit of convenience to it by increased heat dissipation, they used Copper finned discharge tubing as well.
Pros
Big bore cylinder
Thermal overload relay
Rubber feet for great stability and noise cancelling
Copper & alloy constructed heat exchanger
Cons
Could have rollers for easy movement
3. Dewalt D55146
Key Features
Power Option: Corded Electric (120V)
Tank Capacity: 4.5 Gallon
Pump Type: Oil-Free
Maximum Pressure: 225 PSI
Maximum Power: 1.6 HP
CFM Rate: 5 CFM (@90 PSI)
Warranty:

1-Year Free Service Contract
1-Year Warranty
To Americans, DeWalt is a very reliable name for its fabulous products and top-notch customer services. Like their other products, this is another piece with great performance along with a very compact design.
Running on any regular 15-amps outlet, this 1.6-HP oil-free unit can provide you with 225-PSI max pressure with a flow rate of 5-CFM at 90-PSI. That means you can use the tools like Die-grinder, Air-Hammer, and Engine-Cleaner without any flaw!
The vertical design of this unit makes it very easy to store in a small place, and the built-in wheel makes it very convenient to move.
A surprising fact about that machine is, it only produces a noise of 78-dB even after such a high output. 78-dB seems a bit loud at first, but it is actually lower than the level of noise of your blender machine.
The unit is a little pricy. But we shouldn't complain about that as it is a US-made product and provides a quality service. Moreover, you can used it with anything from framing nailers and roofing nailers to sports balls and air mattresses.
Pros
Built-in wheel for easy portability
Higher pressure
High performance even with an oil-free pump
Convenient regulator with digital display
Cons
4. Dewalt D55154
Key Features
Power Option: Corded Electric
Tank Capacity: 4 Gallon
Pump Type: Oil-Lubricated
Maximum Pressure: 125 PSI
Maximum Power: 1.1 HP
CFM Rate: 4 CFM (@90 PSI)
Warranty: 30-Day Moneyback Guarantee
This is another durable piece from the Yellow Brand DEWALT. Like the previous one, it is also a wheel-attached compressor for easy portability.
Unlike the previous one, this air delivery machine needs oil lubrication. But unfortunately, even after being an oil-lubricated compressor, it is not as powerful as the previous one as the manufacturers used a 1.1-HP pump in it.
But it can still run the tools like Touch up paint guns or blowguns with this device effortlessly. It can deliver an airflow rate of 4-CFM at 90-PSI and can deliver 125-PSI at max. For easy attachment of your tools, the manufacturers used two quick-connect nozzles on it. So, you can run multiple air tools with this at a time as well.
For increasing efficiency, the oil pump has been rotated at a 90-degree angle for quick oil changes. And to make the draining task simple, it is also equipped with a convenient drain valve.
This unit can serve any regular home garage effortlessly. But it can be a good choice for framing or roofing jobs as well.
Pros
Compact size & design
Quick cycle rate
Easy portability
Convenient adjust panel
Cons
May find it a bit difficult to run in cold weather
5. Industrial air contractor
Key Features
Power Option: Gas Powered
Tank Capacity: 4 Gallon
Pump Type: Oil-Free
Maximum Pressure: 155 PSI
Maximum Power: 5 HP
CFM Rate: 5 CFM (@90 PSI)
Warranty: 2-Year Limited Warranty
This unit is a bit unique from the other compressors mentioned above. And what makes it different from the others is its power option.
Unlike the others, it is a gas-powered unit. It uses a Honda OHC/OHV premium residential 5-HP gas engine. That means, there is no hassle of power cords or outlets to run the device.
With this unit, you can catch up to 155-PSI. And you don't need to face any hassle for using tools like Air-Hammer or Angle-grinder as it provides an airflow rate of 5-CFM at 90-PSI. And at 40 PSI, it delivers 6.9-CFM without any flaw.
To avoid overheating, this oil-free pump is featured with a patented two-part cooling system that increases the cooling efficiency and lowers the operating temperature. That plays a great role in extending pump life.
The manufacturers used Pontoon-style tanks on it. That makes it compact and also makes it easy to carry. And to make carrying more efficient, it also has a cushioned handle grip.
Pros
Us made
No hassle of electricity
Rubberized feet for great stability
High power & high flow rate
Cons
Drain cock is in an awkward position
Maintenance & Safety
Regular maintenance of an air compressor is very important for a prolonged compressor life. And to do that, the user manual will help you the most.
Though almost every compact compressor works and requires maintenance in the same way, it is always better to read the user manual to prevent any mishaps. So, never neglect the user manual.
Decompressing the unit after using is also a very important fact. If your machine is not decompressed after each use, it will weaken and damage your compressor.
To protect your device from rust & corrosion, always store your device in a humidity-free place.
And most importantly, don't forget to clean your compressor once a week and refill the oil tanks of the oil-lubricated units when required.
If you follow these tips, you can expect your machine to serve you year after year without any flaw.
For personal safety, always wear safety glasses to protect your eyes from debris. And it is highly recommended to wear protective gloves as well.
Things to Know Before You Buy
Here are the most crucial factors that you must consider for such compact air compressors before you make a purchase:
Power Option
There are mainly two types of air compressors available on the market depending on the power option. They are:
Electric Corded
Gas Powered
Among these two, electric models are the most common. But not all corded air compressors run with regular power outlets. Depending on the machine's capability or requirement, you may need different volt outlets.
On the other hand, in gas-powered air compressors, you don't need to face that hassle of power outlets or short extension cord as they run with gas. But in that case, you may need to keep backup fuel with you just in case you don't run out of fuel while working.
Air Pressure & Flow Rate
These two factors can be considered as crucial among all the crucial factors. Because, before you buy a compressor, only these two pieces of information can affirm whether the compressor is perfect for your work or not.
The air pressure indicates the capability of the machine to supply pressure. And a machine's airflow rate indicates the volume of air a machine can deliver per minute.
Air Pressure is expressed with the unit Pressure per Square Inch or PSI. And the flow rate is expressed with Cubic Feet per Minute or CFM.
People may find it difficult to find the differences between PSI & CFM.
But for convenience, you need to know that the air pressure doesn't depend on the CFM. But at different pressure levels of a device, the airflow rate changes.
Every air tool requires a certain volume of air to keep them running. Most home and garage air tools require a flow rate between 1-10 CFM at a 90 PSI air pressure.
But for Industrial Tools, you'll need a pump that is capable of delivering higher than 20 or 25 CFM at 90 PSI.
Horsepower
This is as important as deciding the PSI or CFM of your machine. The higher the Horsepower, the higher the chances of getting high pressure and flow rate.
But a higher HP also means a higher power draw. So, be intellectual while buying a high HP air compressor.
For an average home garage, any compressor between the range of 1 to 3 HP should be enough. But for semi-professional jobs, you may require a 5 or higher HP air pump.
Duty Cycle
Duty cycle means how long your compressor can run at a stretch without any break.
As an example, a 50% duty cycle compressor needs to rest for 5 minutes in a 10 minutes session.
A 75% duty cycle compressor needs to rest 2.5-3 minutes in a 10-minute session.
That is why it is always recommended going for higher duty cycles. You should find duty cycles well over 60% for a 4 gallon air compressor.
Size, Shape & Capacity 
The size of an air compressor is widely dependent on the shape and the tank capacity.
A high-capacity tank needs more space. That makes the compressor bulky. But some special shapes help to improve mobility even with a great tank capacity. You can take the Pancake compressor, hotdog compressor, and Pontoon compressor as examples.
Larger tanks have some extra advantages. Such as a big tank helps to increase the pressure, hold more air, and require less refill. But a big tank size will decrease mobility for sure.
If you don't need much portability, then size is not a big deal for you. But if you need to carry your pump always with you, then it is suggested to go for a compact size. Choose a lightweight design, and wheels always help with portability. A portable electric quiet air compressor is the best.
Oil-free vs. Oil-lubricated
This factor is associated with the pistons of the air compressors.
Oil-free compressors are depended on the compressor's self-lubricating design and materials to keep running the pistons. But the oil-lubricated compressors depend on lubricating oils for moving the pistons smoothly that you need to refill after a certain period.
Oil-lubricated models are a bit costly and require frequent maintenance. But they offer very high-end performance as well. In fact, they are mainly built for running high-end power tools.
In opposite, oil-free compressors don't require much maintenance and also cost-effective as well. They can easily do the everyday garage jobs or semi-professional jobs flawlessly. But you can't expect them to run power tools as they are not built for that.
Noise
Always try to buy such a compressor that is not so loud. And it is highly suggested not to buy any compressor higher than 85-dB noise for home or small garages or small workshops. Otherwise, it will damage your hearing.
Frequently Asked Questions
Here are the answers to the questions and confusions of new buyers:
Q: Who makes the best 4-gallon air compressors?
A: Here are some trusted names in the air-compressor industry:
Industrial Air
Dewalt
Makita
California Air Tools
Campbell Hausfeld
Porter Cable
These are the most common names. But there are many more trusted names that offer great air compressors.
Q: How long an air-compressor should last?
A: A unit can last for 10-12 years if maintained properly. But it should last at least for 5-6 years without any flaw.
Q: How to reduce the noise caused by machine vibration?
A: Attach some rubber material to the stands to make your compressor quieter.
Q: How to know that my oil-lubricated pumps need a refill?
A: If any oil-lubricated machine needs oil refills, it will start to make noise due to the increased friction between the bearings and pistons.
Almost in every oil-lubricated pump, you'll find an oil-sight glass for tracking the oil level. So, check the oil level there.
Q: What should be the ideal price for a 4-Gallon Compressor?
A: The price of a compressor depends on the specifications of the unit. But a budget between 200-500 Bucks should be enough for a 4-gallon compressor.
Verdict
During the research, we made every effort to find out the best 4-gallon air compressor on the market.
But as the definition of "Perfection" varies from person to person. So, we tried to include everything from a portable air compressor to an industrial air compressor with a powerful motor and low noise level for your air-hungry tools.
If you pick one of them, you won't have to look for a professional contractor. But we encourage you to do the best of your research.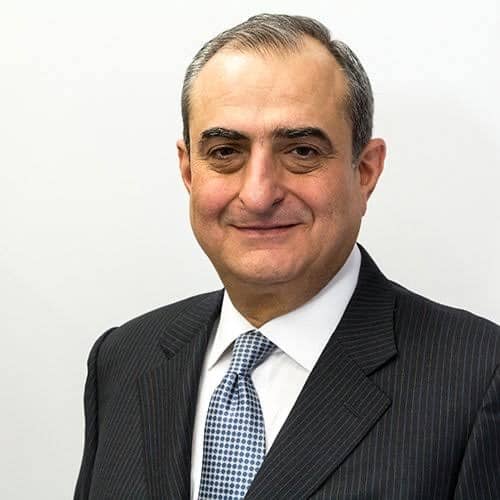 As a mechanical engineer, it's easy for Jack to explain the functionality of the tool. Richer test most of the tools before writing a review. its help him to learn something new and suggest the best product for you.