Driving a Honda vehicle is a remarkable experience, but you'd want to keep its best performance and safety. So, what you need is the best obd2 scanner for honda that helps you retrieve codes and identify issues in your vehicle.
An OBD2 scanner is a handy tool that tells you about the actual problems from engine performance to the anti-lock braking system (ABS).
However, there are different OBD2 scanners available in the market. Some scanners can read and clear error codes, while others come with bidirectional communication to perform active tests on scanned modules.
When it comes to the best obd ii scanner for Honda vehicles or the Best OBD2 Scanners for Honda Accord, check out our top five products below.
What scan tool does Honda use?
Honda authorized dealers would use Honda Diagnostic System (HDS) to scan most Honda vehicles. The system allows diagnostic, monitoring, and reprogramming modules in the vehicle's system.
However, DIYers and curious Honda car owners may also use OBD2 scanners like FIXD, BlueDriver, Autel, or Innova to scan error codes. It's simply because Honda vehicles are OBD2 compliant.
What are the different types of scanners for Honda vehicles?
While there are great scanner products available in the market, there are three major OBD2 scanners for Honda vehicles.
Basic Code Readers: Only reading codes without the on-board diagnostic ability
DIY OBD2 Scanners: Reading and clearing codes as well as performing on-board diagnostics
Professional OBD2 Scanners: Complete functions with technical operations
Top 5 Obd2 Scanner review that compatibility with Honda
1. FIXD professional Bluetooth Obd2 scanner
A Bluetooth scan tool is a more advanced form of OBD2 scanner for DIYers and professional mechanics. It offers more flexibility with the wireless connection via Bluetooth, and you can access the interface with a compatible app through your phone.
FIXD OBD2 Professional Bluetooth Scan Tool is an excellent option in the wireless category because of its complete functionalities and features.
Top Selling Innova Scanners
Complete Set: FIXD car scanner and App
Unlike some other Bluetooth adapters, the FIXD scan tool comes with a complete scan tool and a free dedicated app.
This way, you won't experience any incompatibility issues when connecting the scanner to the interface, like using a third-party app. The FIXD mobile app is available for iOS and Android Devices.
Easy Operation
FIXD is a plug-and-play scan tool with a superbly convenient interface. You only need to plug the adapter into the OBD2 port in your car, start your vehicle, and begin scanning with the FIXD app.
From there, you can perform complete OBD2 checks, and you can even extend your sensors further with their optional FIXD Premium subscription.
Specs and Features
Wireless Bluetooth Connections
FIXD App
Complete OBD Functions
More than 7000 engine fault codes
Compatible for vehicles made in 1996 or newer(gasoline) and 2008 or newer(diesel)
Maintenance Tracking
Live Data Stream
Sensor Upgrades(on premium subscriptions)
Pros
Great price
Easy to carry and handle
Cons
Weak software
Occasional connection issues
Customer Reviews
FIXD is a popular Bluetooth OBD2 scan tool on Amazon. The adapter currently has scored 4.1 out of 5 stars, with thousands of units sold on the platform.
Customers provide FIXD with positive reviews for its reliability, functionality, easy operation, app-based interface, and convenience.
However, some customers also have concerns about the battery and QC.
Verdict
FIXD is the ultimate option if you prefer a wireless connection and mobile access to check error codes in your vehicle.
With a fully compatible FIXD app and an optional premium subscription, you can extend your scanning experience for DIY or even professional repairs.
2. BlueDriver Bluetooth Pro OBDII Scan Tool
BlueDriver is a famous Bluetooth OBDII scan tool that allows you to check codes in your Honda vehicle.  Scanning your Honda car is now more convenient with mobile app accessibility and wireless connectivity.
You can use your iPhone or Android smartphone to perform scanning and tests with BlueDriver plugged into your Honda car's OBD2 Port.
Comprehensive Codes and Verified Repair Reports & Solutions
Despite the Bluetooth connectivity, BlueDriver offers more comprehensive codes backed up with natural fixes.
With the compatible app, BlueDriver can check and clear more error codes that make it reliable as a professional auto scan tool. For DIY solutions, BlueDriver offers repair reports and pro-verified fixes for specific Honda vehicles despite generic codes.
After you fix the problem, you can clear the code from the same app/scan tool.  It also comes with superb additional features, including freeze frame, smog check, vehicle information, and mode 6.
Real-Time Live Data
BlueDriver OBD2  Diagnostic Scan Tool allows you to view live data of the current stats of your vehicle.
With an intuitive mobile app, you can customize views on multiple data, configure & manage the sources, and even export the live data from your phone.
Specs and Features
Full Bluetooth Connectivity
Supports iOS and Android
Complete Vehicle System Check
Enhanced Diagnostic
Customizable and configurable Live Data
Support Honda vehicles made in 2003 and newer.
Verified Fixes
Pros
Can read codes
App is better
Repair suggestions are available
Cons
Transmitter is quite large
Special monitor doesn't work for all vehicle
Customer Reviews
BlueDriver is a straightforward option when it comes to the Bluetooth scan tool available on Amazon.
Customers rate BlueDriver 4.7 out of 5 stars, emphasizing features like easy to use, easy to install, Bluetooth connectivity, tech support, and mileage.
However, some customers experience some issues in the live data monitoring and data reliability.
Verdict
BlueDriver is another standard option of Bluetooth scan tool if you want to make purchases on Amazon. Not only reading and clearing codes, but you can also access fixes or solutions to your problems through mobile.
For wireless DIY solutions,  BlueDriver is a great value for your money.
3.

INNOVA 3150 Diagnostic Scan Tool 
When you need an OBD II code reader, you may consider getting one with ABS and SRS function that works for your Honda vehicle.
INNOVA 3150 is an OBD II diagnostic tool that not only checks your engine lights but also reads the ABS/SRS codes, transmission, and OEM enhanced DTCs. It works on foreign and domestic vehicles made in 1996 and newer models.
Complete OBD II DTC Coverage
INNOVA 3150 can retrieve all OBD DTCs, including generic codes that come with extensions P0, P2, P3, and U0. The scan tool also reads manufacturer-specific codes(Honda supported) with P1, P3, and U1.
This feature allows you to scan your vehicle and identify most DTC errors deeply. Even though it doesn't have a live data viewing system, INNOVA 3150 would automatically refresh the data every 30 seconds when connected to your Honda vehicle.
You can also view the Freeze Frame and obtain a full diagnostic report and the possible causes of errors. This way, you can verify problems and get proper solutions.
Patented All-in-One Screen and Access to Repair Solutions
The INNOVA 3150's patented all-in-one screen display allows cycle verification and state emissions readiness check instantly.
Furthermore, it displays codes and their definition in multiple languages, including English, French, or Spanish. For off-car review and analysis, INNOVA 3150 already comes with battery memory backup.
In addition, it extends your diagnostic by providing access to the RepairSolutions app, where you get diagnostic reports, repair solutions, and cost estimations.
Specs and Feature
Comprehensive OBD2 DTCs(Generic and Manufacturer Specific codes)
Support ABS and SRS code reading for Honda
Support foreign and domestic vehicles made in 1996 and newer
Off-car review and analysis with the battery backup memory
30-second auto data refresh
Patented All-in-One Screen
Pros
Affordable
Equipped with a lot of codes
Efficient connections
Customer support is reliable
Value for money
Advanced functionalities
Cons
Updates are not fast
This isn't a universal OBD2 tool
It doesn't allow to print diagnosis report
Customer Reviews
INNOVA 3150 is a handy diagnostic scan tool for Honda vehicle owners. It currently has 4.5 out of 5 stars on Amazon.
Positive reviews on INNOVA 3150 primarily refer to its easy operation, ABS/SRS feature, RepairSolutions access, battery, and so forth.
However, some customers also experience some issues with accuracy and compatibility on some non-Honda vehicles.
Verdict
INNOVA 3150 is an excellent tool for DIY or weekend mechanics who want to diagnose problems in their Honda vehicle and get the DIY solutions.
It has everything you need for OBD II system scanning and at-home possible fixes.
4. Autel Maxilink  ML619 
OBDII scanner would be more reliable and versatile as it comes with ABS/SRS system checking ability.  Autel Maxilink ML619 isn't only able to perform complete OBDII diagnostics but it can also detect ABS and SRS possible faults on Honda vehicles and other major car makes.
Despite checking what's wrong with your vehicle's systems, you can also clear/reset codes.
Full OBD2 Functions
Autel Maxilink ML619 features all 10 OBD2 test modes.  The scan tool can retrieve both generic and manufacturer-specific codes as well as clear them.
With a built-in display and simple interface, you can access all OBD2 modes instantly and get your job done more efficiently.
The comprehensive OBD2 tests allow car owners and technicians to identify emission issues on the Honda vehicle.
In addition, Autel itself offers official live chat tech support to help you with the operation and consultation.
Updates are also available for new software versions, bug fixes, and new supported vehicles.
ABS & SRS Diagnostic
Autel Maxilink ML619 comes with built-in ABS/SRS diagnostic features, so you wouldn't have to buy a separate tool for those functions.
The scan tool can check the electronic components of these systems and clear the error codes. After doing relevant maintenance and repair on your Honda vehicle, you can reset ABS and SRS warning lights on your dashboard.
Specs and Features
Handled Corded OBD2 Scanner
Complete 10 OBD2 Test Modes
Support ABS/SRS system
Code reading and clearing ability
Online official tech support
A Lifetime Software Update
Pros
User friendly interface
Updatable software versions
Lightweight and compact
Cons
Can't print diagnosis report
Screen is small
Customer Reviews
Autel Maxilink ML619 is one of the best-selling OBD2 scan tools that support Honda vehicles on Amazon. The auto scanner currently has 4.4 out of 5 stars. Most customers adore the easy operation, user interface, Autel official tech support,  and reasonable price for functions.
However, some customers experience some issues with updates(TF card is needed) and compatibility on non-Honda vehicles.
Verdicts
Autel Maxilink ML619 is a handy corded scan tool that every Honda owner and technician should have. The complete OBD2 functions and ABS/SRS features are the best value for your money if you need an on-the-go auto scanner.
You can also obtain a lifetime free update and technical support for your Autel Maxilink ML619 purchase.
5. INNOVA 3040RS
INNOVA is one of the prominent auto scanner manufacturers with various products already available in the market. INNOVA 3040RS is the economical scanner that covers OBD2 functions, ABS, live data, and battery testing.
With the patented all-in-one color display, INNOVA 3040RS can read and clear codes on systems of Honda vehicles made in 1996 or newer.
The compatibility with RepairSolutions2 allows users to access the rich automotive repair database.
OBD2 Functions with More Features
INNOVA 3040RS is more than just an OBD2 scanner for solid reasons. First, it's not only checking your engine but also reading and clearing the Anti-lock Braking System(ABS) of your Honda vehicle.
Second, it can perform battery and charging system tests which are rarely available on comparable scanner products.
Third, with the patented colored display, you can view live data in real-time and essential information from the code-triggered point(Freeze Frame Data) for better diagnostic operation.
Repair Solutions App
The ultimate fact about INNOVA 3040RS is that it comes with the RepairSolutions2  App that gives you more innovative diagnostics.
Even though you obtain information from the patented display, you can even extend the diagnostics through your phone with RepairSolutions2 App.
Despite performing diagnosis, the app also allows you to develop maintenance, buy parts, get possible repairs, and obtain so-called Technical Service Bulletins(TSBs/Recall).  The INNOVA 3040RS app is available on Google Play Store and App Store.
Specs and Features
OBD2 functions with reading and clearing ability
ABS diagnostic
Live data streaming and Freeze Frame Data
Battery System Check
RepairSolutions2 app compatibility
Support Android and iOS device
Customer Reviews
INNOVA 3040RS is a great entry-level scan tool for OBDII you can buy at Amazon. The scan tool has scored 4.4 out of 5 stars as this article is written.
Most positive reviews refer to its easy operation, accuracy, tech support, and value for money. Some negative reviews refer to issues on ABS check, compatibility, and software update.
Pros
Compatible with a large number of vehicles
Screen is large
Analyze and erase the codes
Free software updates
Cons
Doesn't support SRS testing
Additional device may require for vehicle safety
Verdicts
INNOVA 3040RS is an affordable scanner option for DIYers who seek to identify and fix auto problems in Honda vehicles.
The accessibility with the RepairSolutions2 app is the ultimate feature that can extend your diagnostics and possibly help you select the problems.
Ensure that your Honda vehicle is compatible with INNOVA 3040RS before making a purchase.
6. OXGord MS 309
Coming with simple user interface, OXGord MS309 offers straightforward functionality to run diagnostic on your vehicle.  The compact scanner allows you to retrieve important data and see what's wrong with your car.
Codes, live data, and freeze frame data: Vehicle identifying numbers (VINs) can be retrieved from 2002 and newer vehicles that support mode 9, and the airbag light can be reset. You can check out the freeze frame data and the eligibility requirements simultaneously.
Perform on-board monitor tests: The computers in cars can tell whether there's a problem by looking at the screens inside. During operation, these screens perform diagnostic checks. These gauges are also reset when DTCs are cleared.
Check I/M readiness: Get the current I/M readiness status and view it on the scanner's LCD screen. This particular feature is rarely found in scanners within this particular price range.
Pros
Functional code reader

Great value for money

Has built-in LCD screen

I/M Readiness can be retrieved

On-board monitor test can be performed
Cons
Features are limited

Not universally compatible
Final Thought
Among the many available scan tools, finding the one that meets your specific requirements is crucial. There are more straightforward wants than others. The OxGord Can OBD2 tool is an excellent choice if you need a scan tool that merely reads and clears diagnostic issue codes.
7. LAUNCH X431 V Pro 4.0
If your car is having trouble with its engine or electronic systems, the Launch X431 V Pro can help. With so many powerful features, it is arguably the greatest diagnostic scanner available today. Furthermore, it consistently offers accurate diagnoses.
Codes, live data, and freeze frame data: Provide complete capabilities to read DTCs, clear DTCs, read data stream, special functions etc. Displays live data in text and graphs for easy data review and analysis. Record and playbacks live data to pinpoint troubles of sensors and components.
Many reset functions: There are more than 49 reset-and-learn features. You can do things like resetting the oil, EPB, transmission, battery, DPF, SAS, TMPS, and a whole lot more.
Bi-directional controls: Controls that work in both directions allow the driver to issue orders to different parts of the vehicle. Therefore, you can use this scanner to perform active tests.
Active tests and adaptations:  In addition to activating actuators and solenoids for active testing, make any necessary adjustments. Aside from being able to automatically detect VIN numbers, the LAUNCH X431 V Pro 4.0 also allows for ECU coding, adaptation, matching, and the programming of keys. It enables you to perform maintenance and repairs using the same training methods as a dealership.
Test battery and alternator: cranking, charging, and health checks for your battery are supported by this scanner. This way, you can consistently maintain your vehicle's battery.
Mode 6 and emission check: By supporting Mode 6, the LAUNCH X431 V Pro 4.0 provides access to more extensive diagnostic capabilities.  It monitors the performance of emission control systems and sensors and other systems.
iOS and Android scanner: Unlike other outdated scanners, it runs on open-source Android 9.0 OS that boosts overall performance and functionalities. 
Built-in DTC lookup: It's not surprising that LAUNCH X431 V Pro 4.0  already has a built-in DTC lookup. You can conveniently access the meaning of the DTCs on its big display.
Perform onboard monitor tests:  Test the functionality of the onboard monitor; it comes equipped with a plethora of advanced diagnostic features and supplies precise information about performance. This way, even professional mechanics can count on this scanner for their work.
Check I/M readiness: If you want to make sure that the OBD II has reviewed each of the emissions in your vehicle, you can utilize this feature to make sure that your vehicle is I/M ready. In order to make sure that individual systems and parts are operating within acceptable parameters, they do regular testing on them.
Pros
The screen size is adequate for distant reading.

Android 9.0 is a mobile and tablet operating system.

Highly reliable hardware and software

Enhanced adaptability

Wireless connections are possible thanks to Bluetooth.
Cons
When first getting started with new software, there is a significant learning curve.

There are a lot of knockoffs out there, so make sure you buy from a reputable store.

Expensive
Final Thought
Anyone who spends a lot of time with motors, whether as a career or hobby, will find the LAUNCH X431 V PRO 4.0 useful. This diagnostic scanner is perfect for you if you value durability, dependability, and speed.
8. Autel Scanner MaxiCOM MK808TS
The Autel MaxiCOM MK808TS is a high-tech OBD2 scanner with many useful features. It can read and clear codes, display live data, freeze a frame, check the I/M readiness status, do component tests, check the O2 monitor, and much more. 
Codes, live data, and freeze frame data:  Codes, real-time data, ECU details, adaption, matching, and so on can all be used to their fullest extent with this scanner.
Many reset functions: Increase the number of advanced features to 36, including initial adaption, self-learning, and automatic detection. This aids greatly in resetting after extensive maintenance has been completed.
Bi-directional controls: In order to do tests on the fuel injectors, fuel pump, air conditioning, reset control unit, as well as other actuators, users can use this feature to send orders to the ECU of the car using MK808TS.
Active tests and adaptations: The scanner supports a full on-screen OBD relearn operation. This would be a critical function if you want to repair or replace components on your vehicle.
Test battery and alternator:  The MK808TS scanner, when used in conjunction with the BT506, is able to carry out tests for the battery, starting system, and charging system and then display the results of those tests.
Mode 6 and emission check: Determine if low-quality fuel or the vehicle's age is affecting the emission system. In addition to preventing fines, a high-quality emission system significantly lowers emissions of dangerous substances.
iOS and Android scanner: The diagnostic tablet's Android 4.4.4 operating system and its performance- and power-optimized 1.5GHZ Cortex-A9 processor make significant gains in overall productivity.
Perform onboard monitor tests: This automobile diagnostic scanner works on all accessible system modules in vehicles, allowing mechanics to quickly and effectively diagnose complicated problems. It also features full OBDII functions.
Check I/M readiness: Identifies whether or not the different emissions-related systems are running correctly and are prepared for testing as part of the inspection and maintenance process.
Pros
Covered and reinforced for maximum durability

Simple and elegant interface

Quick and effective in its operation

It offers complete protection for your car.

Besides its general utility, it also has certain advanced and specialized features.
Cons
In extremely rare instances, it may not work with a specific make or model of automobile.

After the free trial period finishes, upgrading software might be costly.

Unfortunately, European cars do not have the IMMO feature just yet.
Final Thought
DIYers and technicians who want to uncover intricate problems in the TPMS system will find the Autel MaxiCOM MK808TS to be an invaluable tool. Because of its ability to detect issues in various parts of the vehicle, it comes highly recommended as an obd2 scanner.
What to looks at before buying BEST OBD2 SCANNER FOR HONDA
With tens of OBDII scanner products for Honda available in the market, there are some factors
you can look at before buying one. These include:
Compatibility
OBDII scanner refers to scan tools that work on vehicles made in 1996 or newer with a 16-pin OBD port. However, not all OBD2 scanners are compatible, particularly for your Honda vehicle.
Even though it lists "Honda" in the compatibility description, you better confirm it with the manufacturer before purchasing them.
Connectivity
When it comes to connectivity, you have wired and wireless OBD2 scanners to choose from. Wired OBD2 scanners usually come with built-in screens and corded connectivity.
Wireless OBD2 scanners may come in the form of an adapter with no built-in screen, but it would connect your vehicle and smartphone with Bluetooth connectivity. You can access the Bluetooth OBD2 scanners with a compatible mobile app.
Functionality
Ensure that the scanners support the OBD II functions. Check whether or not they support all OBDII test modes. Get an overview of how to perform the tests and how reliable the scanner is.
You may also consider other functions like ABS/SRS, battery check, active test, offline analysis, and so forth.
Prices and Inclusions
You can obtain an entry-level OBDII scanner below $100. Be sure to compare inclusions on the tagged prices.
Some scanners may apply additional fees for their premium services, while others keep their services and updates free. Check what's included in your package.
Interface
OBD II scanners with built-in display usually offer a straightforward interface that allows you to read and clear codes quickly with button operation.
However, Bluetooth OBDII scanners will enable you to extend diagnostic features and services through third-party or dedicated mobile apps. If you prefer an OBDII Bluetooth scanner, ensure that your device supports the mobile app.
Mobile App
For Bluetooth scanners, you can access the operation and services with a third-party mobile app. Before purchasing one, you can research and check the compatibility of the mobile app with the scanner.
Compare features and UI on different mobile apps that support the scanner you want to buy.
ABS/SRS
Not all OBD II scanners can clear and read ABS codes. So it's great if you can have an OBDII scanner with ABS/SRS functions which are vital safety features of modern vehicles.
This way, you can regularly ensure your car's safety and minimize hazards related to your anti-lock braking system and airbag system.
Software Updates
Software is a vital component of the OBDII scanner. Manufacturers typically support your scanner with regular updates that bring bug fixes, advancements, and database updates. Learn what you need and how to perform software updates for the scanner.
Avoid purchasing scanners that offer no software updates as you'd be losing support after a while.
Additional Features
There are various OBDII scanners available in the market. While most of them can read and clear OBD II codes, you may appreciate other features.
These include bi-directional communication (active test) or other reset functions. So take your time when researching features of OBDII scanners for Honda.
How can I get my Honda code without a scanner?
It's possible to get a Honda code without a scanner, but it takes some time, effort, and concentration. In general, there are how you can manually retrieve Honda codes:
With the engine off, find the Honda diagnosis system beneath the center console.
Open the cover and access the connector to the diagnostic system
Connect the metal wire to the Honda diagnostic system's connector and launch the auto-mode
As appropriately connected, turn on the ignition but keep the engine off
CEL will flash if there are malfunctions in your Honda car
Flashes represent particular codes to read. Short flashes refer to number 1-9, while long flashes refer to number 10 and above. There would be a pause between error codes. Write down the codes on paper.
Get reliable references for the CEL codes or contact a professional mechanic to interpret them for you.
FAQ
Is Honda OBD2 compliant?
Honda vehicles made in 1996 or above are generally compliant with On-Board Diagnostic(OBD)2. It has a 16-pin socket where you can plug an OBD2 scanner into and perform on-board diagnostics from there.
However, you'd still have to buy a scanner that's compatible with your Honda vehicle. It's simply because a scanner may not cover some particular Honda car model. Confirm the compatibility with the scanner's manufacturer.
What OBD2 Scanner should I buy?
When choosing an OBD2 scanner, you should ensure that it can, at least, read and clear error codes. However, more advanced scanners offer more features like ABS/SRS check, mobile app access, active test, etc.
Moreover, the main idea of using an OBD2 scanner is to identify errors while saving money from hiring pro mechanics. So at this point, what you should buy is an OBD2 scanner that suits your needs and budget.
Do I need an OBD scanner?
If you're a DIYer or simply a curious Honda car owner, you may need an onboard (OBD) scanner aside from mechanical tools in your garage.
It allows you to retrieve generic codes and manufacturer-specific codes(on reliable scanners). Then, you can interpret these codes and identify the actual problems in your vehicle.
Otherwise, an OBD scanner is an excellent investment to help you ensure your vehicle's best performance and safety.
Good Bye Word
A Honda vehicle owner would find the BEST OBD2 SCANNER FOR HONDA very helpful. It allows you to keep peace of mind and save a few bucks from hiring services in auto shops.
For wireless scanners, FIXD and BlueDriver are apparent options for Android and iOS users. Autel Maxilink ML619 and INNOVA 3150 offer comprehensive OBD2 functionalities for wired operations.
If you want to obtain something crossing between wired and wireless operation, INNOVA 3040RS has everything you need with its RepairSolutions2 access.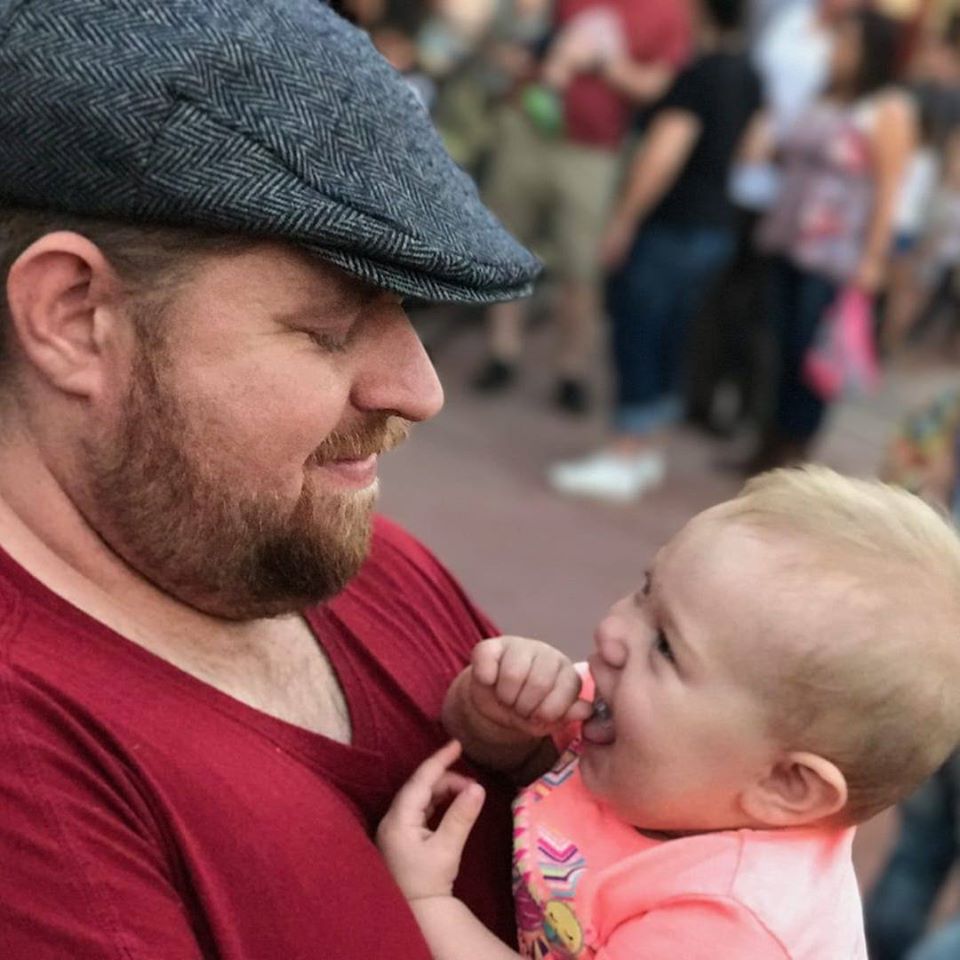 As a mechanical engineer, it's easy for David to explain the functionality of the tool. David test most of the tools before writing a review. its help him to learn something new and suggest the best product for you.