Like other Autel products, IM508 is no different in terms of reliability. Autel IM508 review will boost your confidence to upgrade your toolbox. IM508 is capable of doing wonders with XP200 key programmers (equipped). The tablet can perform service operations for Immobilizer and other mechanisms. 
It is a user-friendly device with a touchscreen. The android based device outperforms many diagnostic tools in the market with a quad-core processor. The interface of the tablet is easy to handle and has a great user experience. 
The tablet has good compatibility and can diagnose a variety of automobiles. IM508 has a good mixture of basic and advanced functions. As a whole, IM508 will transform your workshop by providing solutions to your technical and other problems. 
Autel IM508 Review & Key Points
The Autel Maxi IM508 can do a variety of programming functions. It is a plus for hobbyists and automatic locksmiths. Combined with the XP200 key programmer (included), it can perform auto diagnosis and other service functions.

 

IM508 can do full IMMO key programming like; key generation and CS/PIN reading. Moreover, It is capable of remote learning for Benz FEM.

 

The scanner performs ECU key learning and BDC Key Learning for BMW 2K/CAS3. Moreover, for Audi VW / Seat IMMO III / IV / V/ Skoda, IM508 can do learning functions.  

 

IM508 can work like Autel IM608 Pro in terms of IMMO functions with the inclusion of XP400 key programmers. The programmer doesn't come with the kit.

 

IM508 can update, reset, adapt, read, encode, and write transponders. The scanner can perform reading and writing of MCU/EEPROM. Kindly check the compatibility of your vehicle as the key programming feature is not universal.

 

Like other OBD2 auto scanners ( Maxicom MK808 / MX808 / MK808BT), IM508 has similar service and diagnostic features. Maxi IM508 can do DPF Regeneration, ABS Autopured, SAS Calibration, Oil Reset, Reset Parking Brake Pads After Replacement, Injector Coding, BMS, and other 25+ service functions.

 

The Tablet is capable of diagnosing all modules of approx 80+ vehicle models manufactured until 2019/2020 ( some 2021 models are also supported). These may be of Asian, American, European origin. The scanner can observe live data, read and clear codes, and read ECU data of these car brands.

 

The IM508 scanner has a 12-month free software updates package. It can be replaced or refunded within 45 days. Moreover, the company allows lifetime technical support and 12-month defect-free after-sales service.
Main Features
The Autel MaxiIM IM508 review illustrates the following main features:
1. Read and clear code
The Autel Maxi IM508 is a standard vehicle diagnostic scanner. It can read and reset all codes and illustrate live data.
2. Live data
While conducting an IM508 review, you will observe that it can show live data for multiple vehicle sensors. The live data is presented in the form of text or a graph. The review data section feature allows playback of the recorded data frames. It is done in the form of live data streams. 
 3. Compatibility
The Autel scanner has great compatibility. It supports approximately all modules of 80+ vehicle models formed until 2019/2020 ( some 2021 models are included). The vehicles include  Asian, American, European origins. 
4. ABS
A stitch on time saves nine. Anti-lock Braking System, abbreviated as ABS, is one of the most important measures for your vehicle's safety. ABS errors can cause severe injuries and financial losses. IM508 can read and clear all ABS-related codes and errors. 
5. SRS
Supplemental Restraint System, abbreviated as SRS, is another safety measure in your vehicle. Any strong impact enables your SRS and airbags to be activated. Proper working of your SRS is necessary to have a safe and sound journey. IM508 can read and reset all SRS-related faults of your vehicle. 
Top Selling Innova Scanners
6. TPMS
The function allows the scanner to execute sensor testing and TPMS replacement. It also allows a quick look-up for tire sensor IDs. The data is extracted from the vehicle's ECU.     
7. Oil Reset
The Oil reset feature of IM508 allows you to clear the Engine Oil Life mechanism.   It is used to predict oil life change intervals which depend on the climate and driving conditions of your car. 
Every time the oil is changed, experts recommend resetting the Oil Life Reminder. By practicing this technique, the system predicts when the next oil change is required. 
8. SAS Service
The feature is commonly known as Steering Angle Sensor Calibration. It has the ability to load the present steering wheel position in a persistent manner. The position is loaded as the straight-ahead position in EEPROM ( steering angle sensor). 
Before calibration, the steering wheel and the front wheels should be placed exactly in the straight-ahead position.
Advance Features
With key ones, the device also has some advanced features as well: 
1. ECU
Autel Maxi IM508 is a standout OBD2 scanner. It has a unique auto-scan function. The feature executes a complete scanning process for ECUs in your vehicle, allowing it to locate errors and recover DTCs for systematic diagnosis.
2. DPF
The DPF feature is usually used to perform the following functions: 
DPF component replacement teach-in

 

DPF regeneration

 

DPF teach-in after engine control unit replacement

 
3. BMS
The BMS commonly, known as Battery Management System, enables IM508 to perform the following functions: 
Observe the close-circuit current

 

Battery charge state evaluation

 

Battery replacement registration

 

Activates the rest state of the vehicle

 
4. EPB
IM508 can persist the electronic braking system without compromising safety measures. EPB function has multiple applications for effective maintenance for braking. These may include assisting the brake fluid control mechanism, activating and deactivating the brakes control mechanism, resetting brakes after pad/disc replacement, open and close brake pads, etc. 
5. Software and updates
The company has 12 months of free software updates for you. The free updates are followed by 12 months seller warranty and a 45-day money-back guarantee. 
After free updates, the company offers a 350 USD/year subscription. Check your vehicle compatibility before getting one.
Pros
The Autel scanner has the following pros:
The Autel MaxiIM IM508 has a built-in WIFI function. The feature helps in downloading and updating the device.

 

IM508 is a cost-effective and easy-to-use DIY programming/workshop and diagnostic device.

 

The device is compatible with a wide range of automobiles.

 

It has 25+ service functions including, TPMS. BMS, DPF, and Oil Reset service.

 

The Expert Mode is used for advanced key programming operations.

 

The Smart Mode helps in guided learning which enhances the usability of the device.

 

It has a great design and an effective user experience.

 

It allows Comprehensive maintenance and diagnostic functions.

 

IM508 has one year of free software updates.

 

The device allows complete remote support.

 

The latest version of IM508 supports PIN reading for 8A smart cards.

 

For 2021 automobiles like Sentra, Nissan Sylphy, the device supports key features without the PIN.

 

Maxim IM508 supports multiple languages without compromising the user experience.

 
Cons
With pros there are some consequences as well:
IM508 is a bit expensive, especially for hobbyists.

 

The device doesn't have a built-in camera for diagnosis.

 

It is necessary to check the compatibility of your vehicle as the functions are not universal.

 

The device is not capable of bi-directional control.
Autel Maxisys MS906 Review VS. Autel Maxi IM508 Review
The two Autel devices Autel Maxisys MS906 and MaxiIM IM508, have the following key differences: 
The LED size of both devices is different. Maxisys MS906 has a larger LED improving the overall user experience.

 

The internal memory (ROM) for IM508 is 64GB, while MS906 has 32GB.

 

IM506 is a bit slower than MS906 as it has 2GB of RAM.

 

Maxisys MS906 has an 8MP camera.

 

IM508 has advanced service functions like  BMS, and SAS Calibration.

 

Both smart and expert modes for key learning are present in MaxiIM IM508.
Comparison Chart
Features 

Maxi IM508

Maxisys MS906

LED Dimensions

7 inch captivating touchscreen

8.0 inch captivating touchscreen

Processor

1.7 GHz Hexa core

Samsung Exynos 6-Core Processor

Screen Resolution

1024×768

1024×768

RAM 

1 GB

 

2 GB

 

Internal Memory

 

64GB

32 GB

 

Operating System

 

Android 4.4.2

Android 4.4.4

Battery

5000mAh

 

5000mAh

 

Wifi

 

Yes

Yes

Multilingual support

 

Yes

Yes

ECU Coding

 

Yes

Yes

TPMS

 

                   

 

 

 

Service Functions

 

Yes

Yes

Camera

 

 

 

8 MP 

PC Support

 

With XP400 

 

 

IMMO

 

Yes

 

 

Operating Temperature

 

32 to 122°F
14 to 131°F 

 Live Data

 

Yes

Yes

 Active Testing

 

Yes

Yes

 Read and Write codes

 

Yes

Yes

 Remote Support

 

Yes

Yes

Key Learning (Smart Mode)

 

Yes

 

 

Key Learning (Expert Mode)

 

Yes

 

 
XP200 Chip and Key Programmer
The XP200 Chip and Key programmer application enable the key chip, read, write, and retrieve the key data. For XP200, no vehicle connection is needed. 
Full Technical Remote Support System
The device has a Remote Desk application. It enables the TeamViewer Quick Support program. It is a fast, simple, and secure function for remote control screens. The function receives ad-hoc remote support forwarded by Autel tech support center, friends, or colleagues. It allows them to operate your MaxiIM scanner on their desktop via the TeamViewer program. 
What is in the Box?
The Autel MaxiIM IM508 Kit comes with the following things: 
Carrying Case

 

MaxiIM IM508 Tablet

 

AAC001–MED17 Cable

 

XP200 Key Programmer

 

Honda-3 Adaptor

 

KIA-10 Adaptor

 

KIA-20 Adaptor

 

Mazda-17 Adaptor

 

Main cable

 

USB External Power Adapter

 

Mini USB Cable

 

Quick guide
FAQ
Who is the Autel MaxilM IM508 for?
The Autel MaxiIM IM508 is an ideal device for technicians working in workshops. It is a good option for hobbyists as well.
Is this product Autel certified?
Yes, the product is 100% Autelcertified.
Does this device come with a one-year warranty and free updates?
Yes, IM508 comes with a one-year warranty and one year of free software updates.
Will the device operate outside the US?
No, IM508 will not function outside the US due to Autel IP restrictions.
Does the Autel device support the Spanish language?
Yes, except MS300 / MS906BT / MS309, all Autel devices support languages other than English.
Does the scanner enable new key programming for vehicles?
IM508 enables new key programming for many vehicles. Still, it is not a universal function. Kindly forward the VIN of your vehicle to verify its compatibility.
Will the scanner reprogram the key for 04 Nissan Murano?
Yes, Autel MaxiIM IM508 key programming features do tend to program new keys for a 04 Nissan Murano. Kindly forward the VIN of your automobile to confirm the compatibility of your car?
Where XP400 key programmer is available which can extend its capabilities?
XP400 Key Programmer is readily available at online marketplaces like Amazon.
Can IM508 be capable of executing Bi-directional controls?
Unfortunately No,  IM508 is not capable of executing Bi-directional controls. You can consider other Autel devices for this purpose.
What's the main difference between Autel IM608 and IM508? With an extra XP400, do both devices have the same IMMO functions?
The combination of IM508 and XP200 has fewer special and service functions than IM608 + XP400. IM508 + XP200 has less key chip programming and IMMO capabilities than IM608 and XP400.
But, Yes, IM608 + XP400 will have the same Key Chip Programming and IMMO capabilities as IM508 + XP400. Kindly note that the XP400 key programmer is not included with the kit of IM508. 
Will Autel IM508 execute new keys on the 2006 VW Beetle?
Yes,  the device will perform that and more lost keys and take keys, input, and output new keys but only OEM keys are compatible.
This Autel MaxiIM IM508 review will help you to make a better decision. Doesn't matter if you are a technician or hobbyist; IM508 is for you. So, what are you waiting for? Order now and do wonder at your workshop.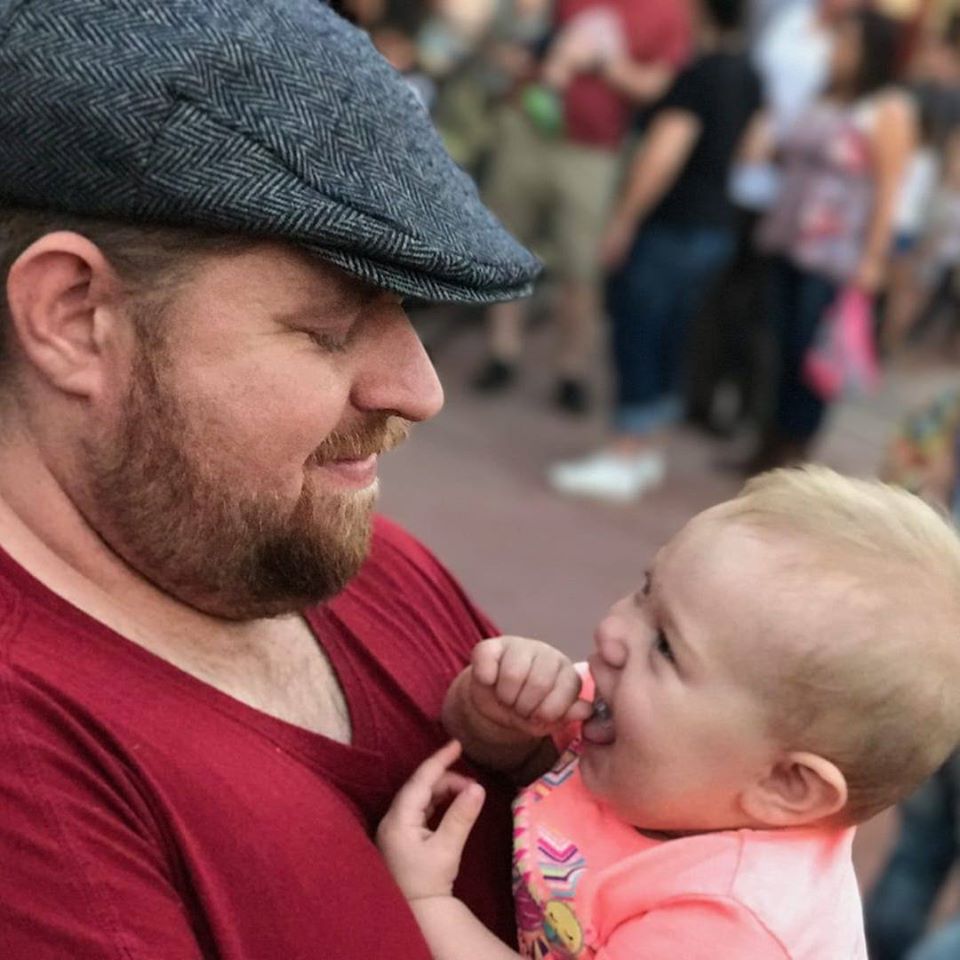 As a mechanical engineer, it's easy for David to explain the functionality of the tool. David test most of the tools before writing a review. its help him to learn something new and suggest the best product for you.