A scan tool is pivotal for professional mechanics and serious DIYers who need obsolete onboard diagnostic tools. Autel Maxisys Elite is undoubtedly one of the most advanced commercial scan tools currently available in the market. Indeed, Autel has produced many scanner products, but Autel Maxisys Elite is certainly the next-level onboard diagnostic tool for solid reasons. Let's have a look further at Autel Maxisys Elite Review, including the features and functionalities.
Autel Maxisys Elite Review
Autel Maxisys Elite is a fully-featured OBD II scan tool that comes with 2021 programming. The battery-powered scanner is equipped with J2534 ECU programming and fully functioning bi-directional communication.  The scanner has more than 36 special functions that accommodate more comprehensive functionalities. Your purchase on Autel Maxisys Elite already includes a two-year free software update with the possibility of new features in the future.
Pros
Support all OBD II protocols

Wider Compatibility

ECU programming with online applications

Outstanding Bi-directional communication

Large display

Self-sufficient with large battery

Wireless operation

Extra advanced functions

One-year warranty and 2-year free update
Cons
Unable to clear SRS code, only read one

Some functions are only available for particular car makers. Further confirmation is required
Top Features
Our  Autel Maxisys Elite Review highlights some top features that the scanner has. While they look similar, you'd quickly know the differences in the details and the advancements.
Read and clear codes
Autel Maxisys Elite is a fully functioning diagnostic scan tool that can read and clear codes. This model can diagnose error codes for most vehicles, and the scan functionalities cover various systems. Not only inform you of the code, but it also allows you to analyze and eventually identify the problems in a list of suggestions.
With a prompt diagnosis mechanism, you can save time and energy to fix related problems of the codes. In terms of onboard diagnosis, it has everything you need to get the issues resolved. You can read the codes, identify the problems, fix them, and then clear the codes.
Live Data
It's not surprising that being in this class, Autel Maxisys Elite allows you to view the live data. However, the 9.7-inch screen enables you to stream the data more comfortably and the code-triggering point more clearly. At this point, you don't need to get an additional viewing display or interface to pour the live data.
On the other hand, you can prompt the live data streaming with all system diagnostics supported by the scanner. That also works perfectly in conjunction with the supported functional tests. In other words, you can prompt your findings in live data with further diagnosis or tests over the corresponding features.
Abs
Autel Maxisys Elite enables you to check and test your anti-lock braking system. Despite diagnosing the ABS, the scan tool can also perform ABS bleeding with its bi-directional communication.  At this point, you're allowed to release the excess air in your braking system.
You might have experienced spongy brake issues, and your scanner may inform you of the problems. However, if you use the scanner without ABS bleeding capability, you'd have to bleed the system manually, which could be risky and uncertain if you're not a professional mechanic. Autel Maxisys Elite helps you through this process with its bleeding feature.
Top Selling Innova Scanners
ABS is the pivotal safety element of modern vehicles that require proper maintenance. With Autel Maxisys Elite, you'd not only check whether or not there are problems with your ABS but also allow you to fix them.
Full-System Diagnosis and OBD Functions
As expected, Autel Maxisys Elite supports all OBD II protocols and test modes, but it likely comes with more advancements that are pivotal for prompted diagnosis. It has the most advanced powertrain diagnostic data that's absent in the entry-level scanner. The scan tool can also read the emission diagnostic trouble codes and retrieve the data.
While it's not surprising that Autel Maxisys Elite already supports freeze frame data, not all scanners in the class allow you to perform multiple onboard monitoring tests. Besides, it retrieves the specific monitoring test results like, for example, the oxygen sensor test.  It also covers Vehicle Identification Numbers and other amenities that support full-system diagnosis and OBD II Functions.
Autel Maxisys Elite supports all  OBD II protocols, which means it's likely compatible with all car makes and models with an OBD II port on their dash. At this point, you can invest in this scan tool for your auto shop or workshop to handle different car makes and models.
Complete Database
Speaking of compatibility, Autel Maxisys Elite has a complete database that includes more than 90% of vehicles from diverse brands and models. This feature makes Autel Maxisys Elite a great commercial scan tool that You can use for commercial works at auto shops or professional mechanics.
Even if you're a severe DIYer, you can fix other people's cars with no problem. It even covers supercars and luxury cars like Ferrari, Lamborghini, Maserati, Aston Martin, and so forth.  It allows you to handle a diverse range of vehicles with Autel Maxisys Elite without investing in additional scan tools.
Bi-Directional Control
As previously mentioned, Autel Maxisys Elite already supports bi-directional control, but it has more things to offer.  The scanner allows you to establish mutual communication with the vehicle and perform functional tests on corresponding modules or components as it's connected to ECUs. The fully functioning bi-directional control allows you to test, diagnose, and identify problems without removing the particular parts.
Despite the ABS bleed mentioned above, mutual communication also covers a range of components in the vehicle. These include but are not limited to  A/C compression, windows, various lamps, wipers, door switches, cooling fans, and so forth. These certainly save your time and energy when diagnosing the actual problems related to the error codes showing up on the scanner's screen.
Wireless Operation
The ultimate feature of Autel Maxisys Elite, especially when it comes to its size, is wireless connectivity. Of course, you need to plug it into your 16-pin OBD II port, but the connection with a VCI device or other interface would be fully wireless using the Bluetooth feature. These certainly give you more flexibility and mobility when working on your vehicle.
No more multiple cords swirling around your working area, and you can enjoy more mobility when diagnosing and fixing your car. Let's say you want to extend the interface with other devices. You can use the built-in Bluetooth to connect with one.  
Large Battery
Autel Maxisys Elite is a battery-powered scanner so that it won't take power from your car's battery. It comes with a massive barrage of 15400 mAh, which is reasonable as the display itself is 9.7inch and full touch screen. The large battery provides you with a more extended operation before you'd have to recharge the unit again.
What is more comfortable is that it comes with a charging dock that makes it more on the go. You can dock your Autel Maxisys Elite after usage and take it whenever you need the scanner again conveniently. There is no need to schedule recharging or remind it except that you want to store it for a longer time.
9.7 Inch Screen Display
Autel Maxisys Elite has a giant screen in its class. It's pretty much like having a tablet, except that you have massive features of onboard diagnosis. The size of the screen provides you with more flexibility in viewing or streaming the data.
Undoubtedly, Autel Maxisys Elite can provide the best user interface with this display size and its entire touchscreen. The onboard diagnostic menus, features, and functionalities become more accessible with larger displays.
Advanced features
Our Autel Maxisys Elite Review reveals that the scanner has advanced features that enhance the user experience of onboard diagnosis despite top features. These features refer to extended functionalities where you can either diagnose issues on the vehicle and find solutions.
ECU coding
Autel Maxisys Elite comes with advanced ECU programming that broadens its functions as a diagnostic scanner as it simply goes online. The "advanced" term here comes with the fact that the scanner aims to make ECU programming more efficient, so it takes minutes to solve the problems instead of hours or even days.  The scan tool puts the online elements that make this idea just more reasonable.
It offers a broader range of offline and online programming, but the compatibility could be specific for particular programming and brand. For example, anti-theft IMMO service is likely compatible with most auto brands, but the ultimate online cloud-based ECU programming is only supported for BMW or Benz.
Take a glance OBD2 Scanner For BMW
However, Autel Maxisys Elite comes with the ultimate J2534 ECU programming that's a universal protocol.  You can use this programming for all car makes and models that support the protocol as long as you can have the original programming applications from the manufacturer. That sounds fair enough to maintain the compatibility so it wouldn't ruin the whole structure like DIYer's mistakes.
36+ Special Functions
It has all special functions commonly used in a professional scanner that give you a different range of functionalities when it comes to maintenance services. Also, You can cover all regular maintenance services with these particular functions without any additional tests or diagnostic tools. It already covers pivotal elements of auto maintenance that require an onboard diagnosis.
Oil light reset

Steering angle reset

Injector coding

IMMO service

DPF regeneration

ABS bleeding

throttle matching

TPMS reset

 EPB reset,

tire reset

 sunroof initialization

AFS headlamp reset

battery reset

airbag reset

seat calibration

gearbox reset

A/F reset

suspension reset

ODO reset

language change
However, these functions also note that their compatibility might not be as universal as the regular functions. At this point, you're urged to confirm your car brand, model, and VIN before purchasing the scan tool.
MaxiFix Platform and Autel's Tech Support
The advanced feature of Autel Maxisys Elite is coming from Autel's ecosystem itself. You can use the MaxiFix platform to broaden your experience in using the scan tool. Even Autel works on the developments and updates from this platform.
The ultimate way of using this platform is by sharing your diagnostic reports from your Autel Maxisys Elite to get solutions or help from experienced peers. There are chances that you can have a solid answer from the ecosystem as Autel has a large user base that may cover a more extensive range of car makes, issues, and topics.
It's not surprising that the scanner manufacturer gives technical support, but Autel has advanced remote tech support. With Autel Maxisys Elite, you'd also have access to remote tech support from Autel's professional team. Whether it's from tech support or peers, you'd get the references you need.
Online Functions
Autel Maxisys Elite comes with ultimate online functions where you can access repair or configuration data of the vehicle in the form of online Coding. While it's the same for different carmakers, you can undoubtedly use these functions to extend the mutual communications between the onboard system of your vehicle and the scan tool.
It allows you to have functional tests on the corresponding modules or components, including TCU, RSM, SMF, PDM, and so forth.  See how far you can go with Autel Maxisys Elite solely in your hand when you're performing maintenance and repair on your vehicle.
How can I Update my Autel Maxisys Elite?
I am using lots of Autel scanners such as Autel DS808K, Autel Maxicom Mk808, Autel MP808TS. All these Bluetooth obd2 scanners use processes are the same. While Autel Maxisys Elite comes with an automatic system, you can manually check and install updates with the simple steps below.
Turn on your Autel Maxisys Elite and ensure it has enough battery power

Connect to the stable internet connection

Navigate to the menu and tap the Update option. Alternatively, you can tap the update notification from Autel that appears on your interface.

On the Update option, check all available updates.

Tap updates you want to proceed and let it be completed.
FAQ
How much is Autel Maxisys Elite upgrade?
Your purchase of the Autel Maxisys Elite unit already includes a 2-year free update, so you don't pay for any update for the first two years.  If you want to extend the updates for your Autel Maxisys Elite, there would be a price of up to $600 – $900. Don't hesitate to contact Autel for the exact update price, as it may change periodically.
Can Autel Maxisys program keys?
Autel Maxisys Elite can certainly learn keys, and it comes with the most advanced ECU programming capability that Autel has by far.  From online cloud-based ECU programming to SCN Coding, the programming is available for the supported car makers. As for J2534 ECU programming, Autel Maxisys Elite supports all vehicles with the protocol.
What is the difference between ECU coding and programming Autel Maxisys Elite?
Autel Maxisys Elite has both Coding and programming capability, which have different definitions for sure. In Coding, you translate and write codes to accommodate particular needs from one language to another. In programming is the thorough process of building a program that You can execute to achieve the determined outputs.
Final Verdict
Based on Autel Maxisys Elite Review above, the scanner is undoubtedly the most advanced commercial onboard diagnostic tool currently available in the market. Despite all OBD II  diagnostic capabilities, the scan tool has ultimate bi-directional control, ECU programming, tens of special functions, and not to mention the two-year free update and a one-year warranty.
The special functions broaden how you can diagnose, maintain, repair, and tune your vehicle, while the sizeable 9.7inch touchscreen display allows you Ato view and operate the scanner more conveniently.
Autel Maxisys Elite is ideal for commercial use, whether you're a professional mechanic or serious DIYer.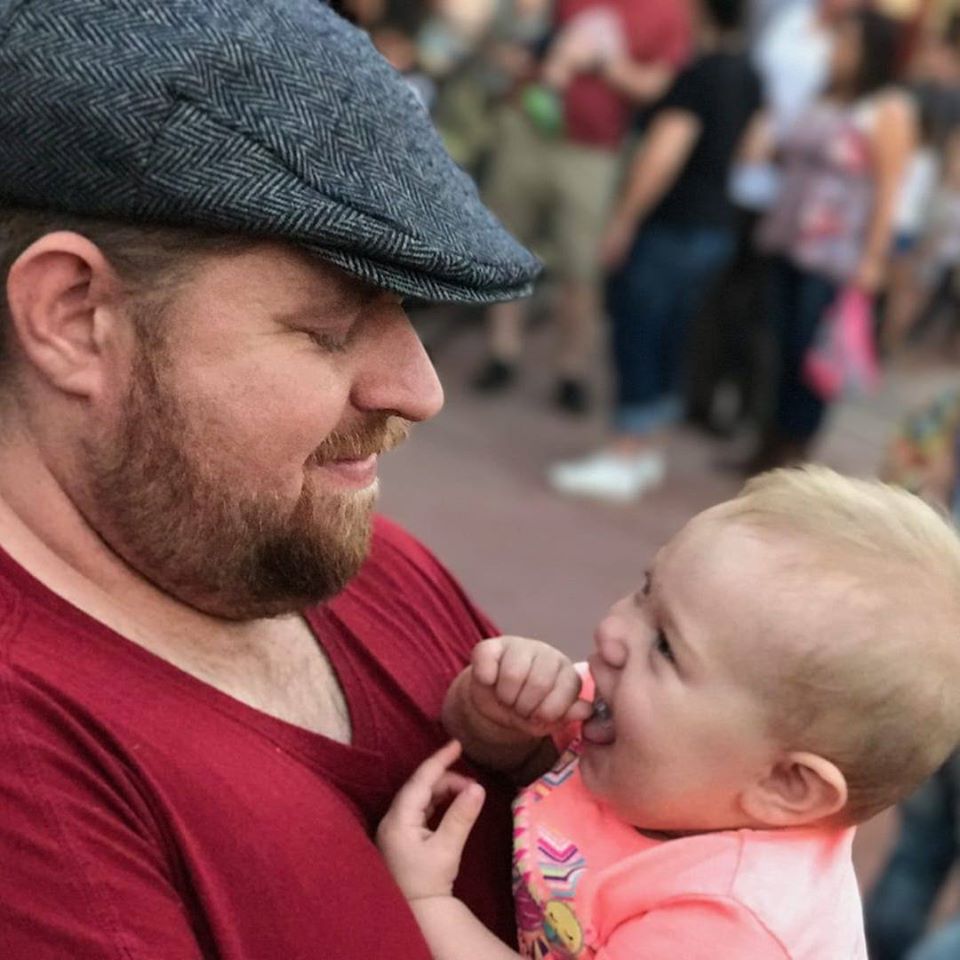 As a mechanical engineer, it's easy for David to explain the functionality of the tool. David test most of the tools before writing a review. its help him to learn something new and suggest the best product for you.