We spend a vast amount of money annually to get our OBS system examined. This is the reason car owners decided to purchase OBD or OBDII devices. They can figure out the problem with their cars and solve them without wasting time or having to rush to the mechanic shop at all times. Also, a scanner device prevents accidents as it helps detect a potential fault in your vehicle.
FOXWELL NT614 Elite Review
This device is built for professional mechanics and car enthusiasts. It is sold at a very reasonable price and comes with some unique functions and features. Most importantly, it is compatible with more than 52 cars and comes with advanced features needed in an OBD2 scanner.
Thus it works for most popular vehicles, trucks, SUVs, Vans, diesel, and newly manufactured automobiles. The device can examine the four core ECU systems of your car. These systems are ABS, airbag, transmission, and engine system. Also, you can turn off the check engine, abs light and check any transmission temperature.
FOXWELL NT614 can scan oil light reset, SRS, TCM, full OBDII function, and EPB service features compared to other similar products. The VIN-reading quickly helps identify your car and display needed information at the instant. It does not only see the error code but figure out where the troubleshooting is coming from. With the aid of NT614, you can view freeze frame data.
Hence, it helps check on some specific vehicle conditions recorded at the time the emission-related problem occurred. The 02 sensor test enables the retrieval of the 02 sensor test result for the most recent test from a car onboard computer. Interestingly, the I/M readiness status works like magic by showing all emission-related system is working well and prepared for maintenance testing.
Furthermore, this device comes with a durable frame and protected screen for longevity and scratch resistance. The widescreen displays quality in-depth details, and the menu functions of the device are organized straightforwardly for easy navigation. In addition, the buttons promote quick access and operation on the scanner. Another merit is the simple interface that allows you to record and clear problems that may come up in your car.
FOXWELL NT614 is a dependable and sturdy product that offers free online updates and support which keeps your device functioning for years. Again, more than other scanners, NT614 features more manufacturer-specific codes that enhance accuracy.
The user manual is packed with the product to help you understand the diagnostic tool better. It comes with an 8gig memory card to store your agnostic data. Lately, international users prefer this scanner a lot as it supports 13 different languages.
Pros
Well built to withstand impact
Features oil reset and EPB reset service
The scanner covers an extensive range of functions and multilingual options.
It features a widescreen with a detailed display.
It comes with an 8gig memory card for saving diagnostic data
Cover more than 52 vehicles makes
Cons
Features a limited number of resources
You cannot update it on the MAC system
It depends on the car battery for the power supply
FOXWELL NT510 Elite Review
FOXWELL NT510 is a cost-effective car diagnostic device designed for both professionals and amateurs. It does not only specialize in carrying out essential functions. Therefore, it features advanced functions that include adaptation, actuation, and programming.
Similarly, the device gives you access to the commonly required services such as throttle body adjustment, light reset, and many more. The capacity of this device to read and clear engine fault codes shows how much satisfaction you will derive from purchasing it.
Top Selling Innova Scanners
Other advanced features include battery registration, turning up light brightness, abs bleeding, examining A/C, and resetting condition-based service (CBS). The oil service light reset will help reset the service lamps, and the electronic parking brake (EPB) function enables you to carry out service and maintenance.
Similarly, the EPB serves as an indicator to tell if your vehicle needs pad replacement for brake system control. The tire pressure monitoring system allows you to monitor the tire sensor, and the SAS feature helps you calibrate the steering angle sensor.
NT510 scanner help monitor the electronic components such as switches, relay, and sensors while saving time and cost. It allows you to change any error recorded in the previously saved coding as other expensive diagnostic devices do. In addition, the graphing ability gives you the actual picture of what is happening in the vehicle systems. You can view two-parameter graphs at the same time and merge them to form one coordinate.
The tool is built with a quality polycarbonate material that makes it rugged and fit for rigorous use. The bright color display allows you to see the live data clearly, and the buttons are well arranged for easy navigation. Besides, the rubberized sleeve and extra corner padding/screen protection ensure your investment is secured.
In addition, the design has an ergonomic finishing for easy handling for smaller hands. You can keep this device updated for free through the latest available software. Interestingly, the diagnostic device supports 10 OBD test modes with overall necessary features. The versatility of this tool makes it compatible with cars manufactured from 1987 to 2001.
Pros
Can diagnose and display quick result
Clear data display for its TFT color display
Features special features such as EPB service, DPRF, oil rest
Lightweight and compact handheld diagnostic tool
Offers free software updates through a free registration on Foxwell'sFoxwell's
It has a low screen quality
The silicone buttons do not look too good
Only BMW car software is pre-installed
Key things in common of FOXWELL NT510 and NT614
Live data
NT510 and NT614 monitor life data and tell you the current condition of your car. Thus, this enhances problem identification and proper solution. The two devices feature Live Data merging that enables you to view live sensor data and provides data graphing. It can merge two graphs at the same time and monitor the performance of your vehicle.
Reading and clearing codes
These diagnostic devices can read engine and clear codes while enlightening you about any abnormalities in your car. Similarly, the errors occurring in your vehicle can sometimes be resolved by themselves with the aid of these scanners.
The moment you start your car engine, a quick examination is carried out to display any troubleshooting originating from your car system. Furthermore, reading and clearing codes give you an idea of fixing any issue with your car.
Design and specification
From a design viewpoint, these two scanners are made with sturdy materials that can withstand rigorous use. The menu navigation is very understandable and makes Foxwell scanner more accessible. International users are sure to enjoy these devices as it supports different languages around the world.
Both screens are large and feature colorful displays for you to read live data graphs accurately. The intelligent design and hotkey make the tool user-friendly immediately you take it out for use.
Software and updates
The internet capabilities enable free unlimited updates free on Foxwell NT510 and NT614. Also, new software functions are installable by visiting the company website. The updates process is the same for the two scanners together with a free update for life. Thus, we can say your device remains relevant when it comes to competition with newer diagnostic devices.
Compatibility
These devices have enough advanced features and versatility to function as a practical car scanner. Thus users are guaranteed a wide range of car coverage for most manufacturers from different parts of the world.
The key difference between FOXWELL NT614 VS NT510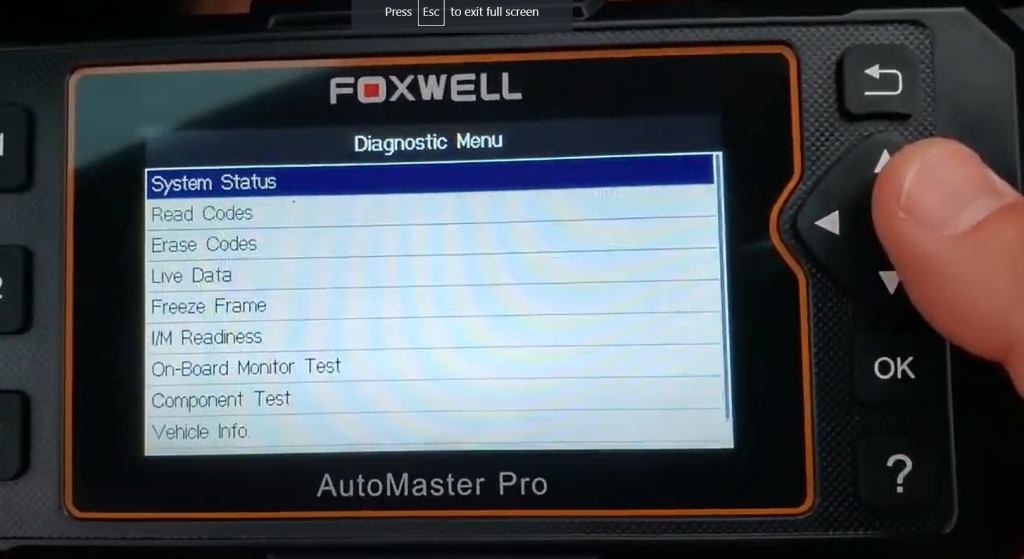 Comparing and establishing the differences between FOXWELL NT630 and NT510 will help narrow down details according to your needs.
Design
The NT614 has a 4.3-inch color screen which helps view merged graphs at the same time. The NT510, in this case, has a 2.8-inch color screen that delivers quality output. However, the smaller screen can limit the details on display.
Compatibility and Coverage
The Foxwell NT614 supports over 52 vehicles from different places in the world. While in the case of Foxwell NT510, you will need to make further payments to increase its vehicle coverage by purchasing additional software. In simple terms, the NT614 scanner has more comprehensive car coverage and compatibility compared to NT510.
Functions
Foxwell NT510 will allow OBD1 and two assessments of your car. Likewise, it supports ten different modules. Again, it enables transmission check and manages the battery, engine, ABS, TPS, and EPB. On the other hand, NT614 features additional services and unique features.
| | | |
| --- | --- | --- |
| | FOXWELL NT614 Elite | FOXWELL NT510 Elite |
| Performance | Run a little slower | Faster speed |
| Protocols | Support all standard OBD1 and OBD2 vehicles | Supports all OBD2 protocols |
| Screen size | It has a screen of 4.3″ inches | "It has a screen size of 2.8" inches |
| Features | It cannot perform transmission relearn  and has limited diagnostic capacity | NT510 can assist in passing transmission failed tests and has a higher diagnostic capacity |
| Function | 4-system diagnostic for all OBD2  modes | All system diagnoses for most vehicles |
FAQ
Who are Foxwell NT614 and NT510 made for?
These devices are the perfect choice for beginners and intermediate home mechanics. It has both basic and advanced features that help every car enthusiast save cost and time. Similarly, NT614 and NT510 are excellent options for advanced DIYers and travelers. They are compact and built with quality material that can withstand impacts.
Can you graph data with those scan tools?
Yes. Foxwell NT614 transmission code reader displays live vehicle sensors data comes in graph and text format and enable you to concentrate on suspicious data parameter that may occur. It has effective graphing capabilities that help you with the picture display of what is happening in your car.
Similarly, you can see two parameters graphs simultaneously and merge them to form a single coordinate which allows you to fathom the most functional live data without taking time.
Can I use this scan while the car is turned off?
No, this is impossible. The reason is, the code reader depends on the car battery for the power supply. It doesn't matter its battery. Thus, it is impossible to carry out an off-car analysis like other scanner devices. Therefore, you are required to start your car before you can read and clear codes.
Will Foxwell NT510 assist in passing failed emissions test?
Yes. This scanner will keep you updated with the current status of your car. It features transmission test options to check the smoke health. However, passing the test depends on the well-being of your vehicle. You can diagnose and fix the problem.
Can I print or send a mail to diagnostic data with the help of Foxwell NT614 Elite?
Of course, you can successfully perform both with the data manager function on the device. The simplest way to access this is via the FoxAssist app.
Final Word
While there are many available scanners in the market, very few of them can be compared to the quality and function Foxwell NT614 Elite and NT510 Elite can offer. Both scanners are built with a user-friendly design in mind, and it saves you from an unplanned trip to the mechanics.
These products are perfect for DIYers, small garages, and technicians and suitable for someone who has more than one car model. In addition, it produces quick and precise scan result that saves time, unlike other similar devices.
The multilingual menu option makes NT614 and NT510 suitable for people all around the world. The scanner comes with a color screen display for easy operation. For in-depth details on each scanner, we have written out essential function and specification to help your make the right choice.
Watch This Video On YouTube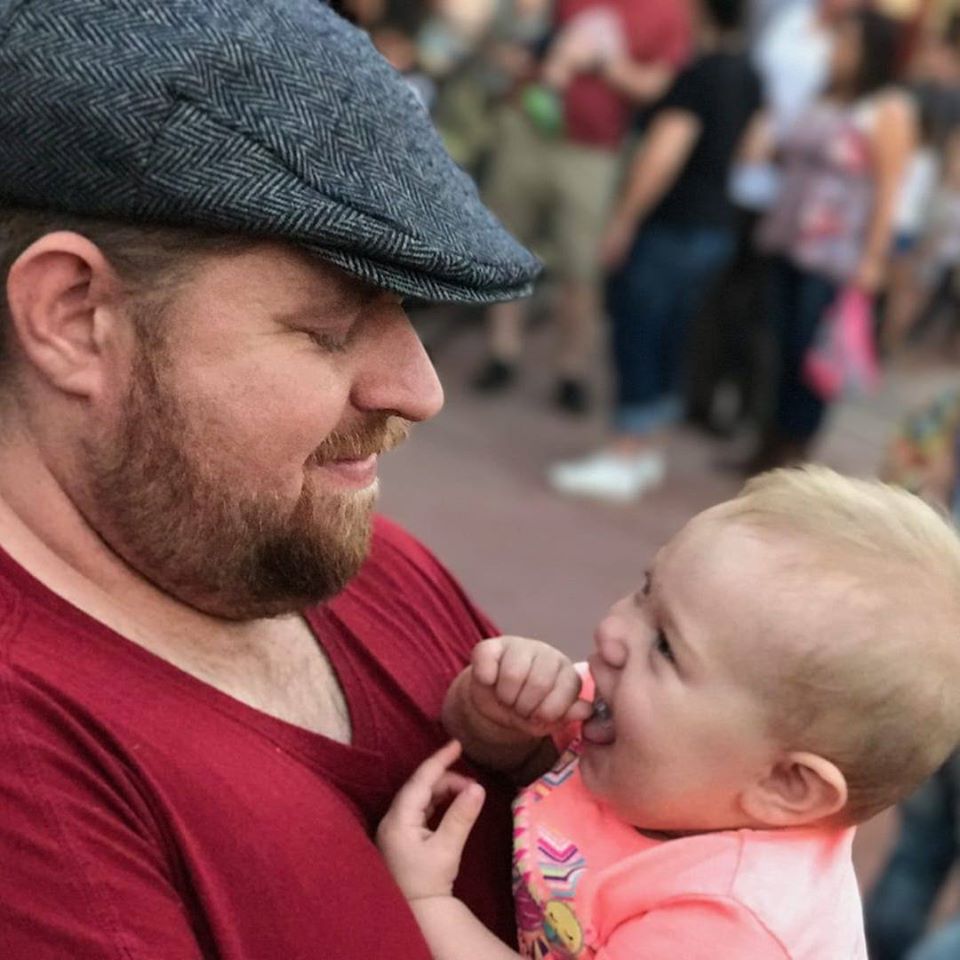 As a mechanical engineer, it's easy for David to explain the functionality of the tool. David test most of the tools before writing a review. its help him to learn something new and suggest the best product for you.