The Bluetooth OBD II scanner has changed how you can perform diagnostics and tests on your cars. It offers wireless operation that gives you more flexibility with no curled or twisted cords in your working area. BlueDriver is one of the most prominent Bluetooth OBD II scanners currently available in the market.
How does it work? Is it the same with wired scanners? What features does BlueDriver have? Let's find out more about the blue driver review scanner below.
If you want to watch  the video please see on YOUTUBE.
BlueDriver Bluetooth Pro In-depth Reviews
BlueDriver is a Bluetooth professional OBD II scanner that supports iPhone & Android devices. The wireless scanner comes in a form of a Bluetooth adapter that can be plugged into your DTC port. You can then operate the scanner through your smartphone via mobile that you've downloaded from Google Play Store or Apple App Store.
That would be your scanner interface where you can perform the diagnostics and run tests.  BlueDriver is a fully functioning OBD II scanner that even supports live data viewing and repair solutions. Our blue driver obd2 review highlights the top features and advanced features of BlueDriver.
Pros
Full OBD II Functionality

Compatible with Android and iOS devices

24/7 technical support

Intuitive yet easy to use mobile app

Built-in confirmed fixes from professionals

Efficient

No Subscription plans

Free Lifetime updates
Cons
ABS and transmission services are selectively supported

Inconsistency issues

Narrower compatibility

No special functions are available
Top Features Blue Driver OBD2 Review
1. Read and clear codes
BlueDriver resembles the professional scan tool that's able to read and clear DTCs. Just like wired scanners, you can use the BlueDriver to retrieve error codes in the engine, transmission, ABS, and SRS. You control operation and access all information from your mobile devices.
Top Selling Innova Scanners
With codes on your hand, you can then inspect, repair, or replace the corresponding components. BlueDriver App gives you the fixing solutions for most codes appearing on your interface. After the problems have been fixed,  you can clear the DTCs.
2. Compatibility
BlueDriver is an OBDII scanner that works on some major carmakers including GM, Chrysler, Ford, Toyota, Nissan, Mazda, Mercedes, Hyundai, Mitsubishi, Honda, Volkswagen, Honda, and Subaru. These also include their sub-production lines but the exact compatible models would be different for each brand.
If your car has a 16-pin DTC port, then it's likely compatible with BlueDriver. However, this Bluetooth scanner is apparently not as universal as wired scanners. You better contact the manufacturer to check the compatibility of your vehicle with BlueDriver.
3. Live data
BlueDriver also already has live data streaming capability that you can access fully through the BlueDriver app with even better streaming experiences. You can view the diagnostic data in real-time that inform you of the points where problems occur. BlueDriver app shows all the graphs of the system that's being diagnosed.
Unlike most scanners that have a fixed layout, BlueDriver's live data streaming is more manageable if not customizable. With your fingers, you resize and rearrange the live data graphs to what you feel comfortable with the most or as you need multiple tabs to analyze. Help yourself with clearer viewing by customizing the color of the graphs.
4. Fixing Solutions and Pro Tips
BlueDriver app is linked to a database of fixes that are verified by professional auto technicians in the US. The database actually hosts numerous repair reports where you can find the ones that match your current problems. Since they're verified, you can expect the reliability of the solutions as you're capable of following the technical steps.
Run the diagnostic with Blue Driver Apps Read The Codes

Stream the live data and see where the code is triggered

Navigate to the Saved Reports after diagnostic has been completed

Get and view the fixes or repair solutions approved by professionals
This way, you can practically fix problems with the codes on your own. However, some solutions may go beyond your competence like when it comes to massive part replacements or complicated calibrations. Whenever it gets more complex, professional help is still advisable.
5. Full Wireless Operation
As previously mentioned, BlueDriver makes use of a Bluetooth connection between your phone and the scanner. It means that you'd no longer extend a cord from the DTC port and you can fully access all diagnostic functions from the paired device.
The BlueDriver app allows you to perform different tasks straightforwardly from the main page. There, you can read codes, clear codes, open saved reports, freeze frame data, perform mode 6, check MIL status, get the vehicle info, and access the services. You can view the live data from the comfort of the phone screen.
6. Mobile App Operation
At this point, we can see that BlueDriver has two major components: the sensor and the app. You can fully operate the scanner with the free BlueDriver App that's available for Android and iOS. After you've successfully paired the sensor with your phone, you can operate the scanner using the app. If you purchase a BlueDriver, you'd get only the sensor but you can freely download the app from Google Play Store or Apple App Store.
At this point, your phone becomes the main interface of the scanner where you can access and select functions to deploy.  You can conveniently view live data and diagnostic data on your phone screen. The use of mobile apps also streamline the update process and you should have already been familiar with how to update Android or iOS apps.
7. Freeze Frame
While Live Data streaming allows you to keep up with the real-time diagnostics, freeze frame enables you to frame when or where your engine light is triggered. With a frozen frame, you can analyze the data and get insights into why your dash light came on in the first place.
Since you're using the app to snapshot the diagnostic you can clearly locate the triggering point. In scanners with smaller yet poor screens, you'd barely know where it is. Today's smartphones generally have a decent display so you can view the framed graph more clearly.
8. Diagnostic and Repair Reports
BlueDriver can actually generate diagnostic reports that would be insightful for further analysis. The app would record diagnostic data transmitted from the sensor. These reports help you identify the actual problems and find the best possible solution. You can, of course, stream the live data when diagnostic is in progress, but these reports would be saved to your phone and you can view them later in text and spreadsheet format.
The report generation would also save your time and money. If you're a DIYer, you can make the most of your efforts to fix the problems without visiting an auto shop. On the other hand, you can keep tracking the diagnosis history of your vehicle and not lose the guidance.
9. Ultimate App and Lifetime Updates
The soul of the BlueDriver scanner is the intuitive yet user-friendly mobile. The menus and functions are highly accessible which makes on-site operation hassle-free. You can either use your smartphone to operate the sensor and view the data or tablet devices if you need a larger screen.  The BlueDriver app is completely free for both Android and IOS devices.
Another ultimate key feature of BlueDriver is the free lifetime updates. There are no periodic or subscription plans to get updates from the manufacturer. Despite Fixing possible bugs, BlueDriver app updates are actually coming with new features and functions that you can deploy without purchasing any new sensor. The updates are pretty straightforward, just like updating other apps on your phone. 
Advance feature Blue Driver OBD2 Review
1. ABS Systems
Yes, the little sensor on your DTC port can transmit data about your ABS system to your phone. You can get DTC error codes whenever something is wrong with your vehicle ABS. Not only can it read and clear the ABS codes, but you can also get confirmed fixes and tips from professionals through the app.
Even though it doesn't support ABS bleeding yet, BlueDriver can still help you diagnose the system. This way, you can follow up the findings with solutions suggested and visual inspections. After fixing problems in your ABS, you can certainly clear the codes.
2. Airbag
BlueDriver is also capable of diagnosing your Supplemental Restraint System(SRS) that includes your airbag. The main problem about an airbag is that you'd never know whether it's still actually working after a while. With the BlueDriver attached to your DTC port, you can practically check your airbag system anytime you need.
Without knowing the actual condition of your airbag, it's impossible to know if the system would protect you from possible collisions. Before taking a long trip or as you want to start your day, you can simply open the BlueDriver app and check whether you get ABS codes.
3. TPMS
Ultimately, BlueDriver even comes with a Tire Pressure Monitoring System(TPMS)that's absent in the price-ranged conventional wired OBD II scanner. It allows you to monitor the current tire pressure of your vehicle. With the BlueDriver app, you can access the information within a second without using any additional tool or gauge.
This way, you can steadily control the tire pressure even for everyday use. While it can't inflate your tire, you can certainly be informed whenever your tire needs more PSI and prevent you from changing a tire(s) on the street.
4. Smog Check
You can even perform emission checks with BlueDriver that you can't get in the price-ranged wired scanners.  All vehicles would need to take tests for their engine emissions at the authorized Smog testing center to comply with the regulation. However, you'd never know whether or not you'd pass the test just like the previous years.
Using the BlueDriver app, you can check your vehicle's engine emissions prior to the test. In fact, you can perform a Smog check on a regular basis or anytime you maintain your vehicle. If you find some issues with the emissions, you'd have time to fix them before taking the real test in the licensed facility.
5. Mode 6
BlueDriver supports DIYer further to analyze the engine operation of their vehicle with the mode 6 monitoring. As you might have known, there are 10 OBD II modes and mode 6 is the pivotal one since it provides you access to monitored specified systems. This mode allows you to access OBD monitoring test results for systems that are continuously and not continuously monitored.
This way, you can monitor whether the corresponding systems are working on the recommended parameters. These give you valuable insights into whether you need to recalibrate, fix, or replace components of the corresponding system.
6. Vehicle Info
BlueDriver app also allows you to manage the vehicle information that can help you with the maintenance or further diagnostics. You can easily find "Vehicle Info" on the app's homepage where you can manage the scheduled maintenance or get a regular bulletin. This feature is usually available in more expensive scanners but it's never been more accessible than BlueDriver.
Auto VIN is undoubtedly a very helpful scanner feature as the Vehicle Info here is already enough if you want to personally take care of vehicles at home.  You can also get info about the recalls, services, and maintenance right from your phone.
How To Use blue driver obd2 scanner
BlueDriver is a Bluetooth OBDII scanner with a full wireless operation. It consists of two elements including the Bluetooth scanner sensor and mobile app. BlueDriver works slightly differently than conventional scanners. You can follow these following steps to start using the BlueDriver scanner 
Install BlueDriver from Google Play Store or Apple App Store

Turn the ignition on

Plugin the BlueDriver to the DTC port

Once the BlueDriver sensor's blue light comes on, you can open the App

Pair your phone with the BlueDriver sensor by tapping "connect" on the app

Enable the location services to initiate the service

Scan and select the BlueDriver sensor

With Bluetooth pairing code on the screen, Tap "Pair" to confirm the pairing

If the pairing is successful, you can start accessing BlueDriver diagnostic functions
If you have multiple BlueDriver sensors for different vehicles in your home, ensure that you pair your phone with the one that you want to start the diagnostic on.
Difference Between launch Bluedriver Vs. Autel Ap200
Autel AP200 is BlueDriver's prominent competitor in the Bluetooth scanner industry. Let's check this comparison table below to get an overview of the differences.
| | | |
| --- | --- | --- |
|   | BlueDriver | Autel AP200 |
| Bluetooth Operation | Yes | Yes |
| Scanner Type | DIY OBD II Scanner | DIY OBD II Scanner |
| Software | Free | One year free to use. Annual plan of $21.99 |
| Operating System | Android and iOS | Android and iOS |
| Full System Diagnostic | No | Yes |
| OBD II Functions | Full | Full |
| Bi-Directional Communication | No | No |
| Service Functions | Limited ABS, SRS, TPMS | ABS, SRS, TPMS, Oil Reset, SAS, DPF, EPB, IMMO, BMW, etc |
| Auto VIN | Yes | Yes |
| ECU Coding | No | No |
| Compatibility | 13 Major Auto Brands(along with the sub-brands) | Unknown, Not technically declared |
| Remote Diagnostics | No | No |
| Online Diagnosis Report | No | Yes |
| Language | English only | English, French, German, Chinese, Dutch, Portuguese, Polish, Swedish, Italian, Russian, Japanese, Spanish, and Korean |
| Price | $99.5 -119.5 | $59.99 |
How Does BlueDriver work?
BlueDriver works similarly to other OBDII scanners where it runs diagnostics on the vehicle systems. It reads and clears DTCs so you can figure out what's wrong with the corresponding system/component. Using the app, BlueDriver also presents data about your engine in real-time with the capability of freezing frame data.
The only difference is that BlueDriver works with a full wireless operation using Bluetooth pairing between the sensor on the DTC port and your phone as the interface.
Can BlueDriver read ABS codes?
If your vehicle is supported, you can certainly use BlueDriver to reach and clear DTCs including the ABS, Transmission, Engine, and SRS codes. Despite reading the generic engine codes, you can certainly retrieve possible ABS codes and figure out whether or not your braking system is troubled.  So, yes, BlueDriver can read ABS codes.
Does BlueDriver work on Japanese cars?
BlueDriver works on some Japanese cars like Honda, Subaru, Toyota, Hyundai, Mitsubishi, etc as long as they've embraced OBD II protocols. However, it won't likely work on older Japanese cars that still implement the previous generation of protocols. If you have a Japanese car, you better confirm the compatibility first before purchasing a BlueDriver sensor.
Can BlueDriver read TPMS?
TPMS is actually the new service that has been joining BlueDriver since the 7.2 version. Not only TPMS, but BlueDriver obd2 also brought new functionalities throughout updates including battery registration and oil light reset services. Keep your BlueDriver app updated to keep up with new features and services.
Good Bye Word
BlueDriver obd2 is certainly offering a new way to perform onboard diagnostics on your vehicle. Our blue driver obd2 review reveals that the Bluetooth operation isn't only the main attraction of the scanner but also the confirmed fixes, live data, freeze frame, smog check, report generation, and those advanced features.
You can fully operate blue driver obd2 review with the app where you can also view the live data and access other functionalities. Compared to Autel AP200, Blue Driver obd2 is reviewed more expensive but it offers free lifetime updates.
Generally speaking, Blue Driver obd2 review is an ideal option for DIYers or car owners who want to take care of their own vehicles.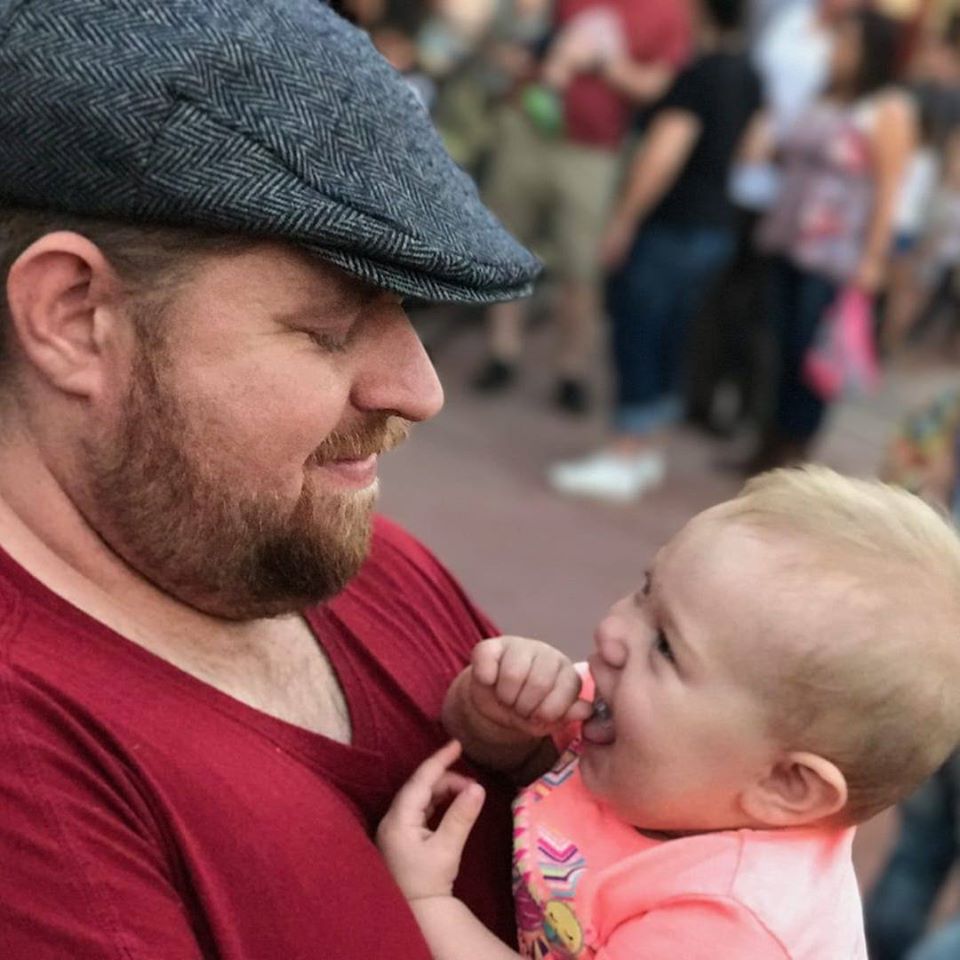 As a mechanical engineer, it's easy for David to explain the functionality of the tool. David test most of the tools before writing a review. its help him to learn something new and suggest the best product for you.