Autel is one of the most prominent commercial auto scanner brands and today we have Autel AL519 that has joined the OBD II scanner lineup of the manufacturer. AL519  is a universal car diagnostic tool with OBD II compliance which is actually the advanced version of Autel AL319. Check out our Autel AL519 review below to know further about the scanner and we'd also compare the scanner with its competitor FOXWELL NT301.
Autel AL519 is a wired OBD II scanner with a TFT screen that can read and clear DTC codes while covering all 10 modes of the OBD II test.  It's a handy scanner with Mode 6 or on-board monitor test capability and patented one-click Smog check. The scanner has a compact design that allows one-hand operation. Autel AL 519 comes with a lifetime free software update that keeps the best performance of the scanner and its firmware. 
Pros
Support all OBD II protocols and diagnosis

Patented One-click Smog check feature

Instant I/M readiness test

Ultimate DTC Lookup Library

Online Lifetime free updates on the OS and DTC library

Mode 6 or Component test capability

Some advanced functions are available

Easy operation

Best value for money (under $100)
Cons
Narrower compatibility on some functions

Quite heavy for one-hand operation
1. Read and clear codes
Autel AL519 is a commercial scanner with the capability of reading and clear codes. It fully supports OBD II diagnostics so it can retrieve a complete range of DTCs and reset them. It means that you can not only identify the actual and potential problems in your vehicle but you can also reset the code after you've repaired or replaced the corresponding components.  
Generally speaking, Autel AL519 can help you solve most issues that trigger your engine light. It can read all generic codes and manufacturer-specific codes on compatible vehicles. After repairing the troubled parts, you can then clear the codes and reset the engine light.
2. Compatibility
In general, Autel AL519 is compatible with most vehicles of all makes as long as it supports OBD II or is simply produced after the years 1996(US), 2006(Europe), and 2009(Asia). The scanner recognizes all OBDII protocols including ISO2000, KWP2000, ISO9141, J1850 PWM, CAN, and J1850 VPW.  Still, you better check the compatibility of your vehicle.
You can check the manual book about its OBD II compatibility or you can simply find the 16-pin OBD II port on your vehicle dashboard. That's where you can plug Autel AL519's connector cable so it can start scanning and diagnosing. Even though you won't likely get a compatibility issue, it's still great to double-check.  
3. Live Data
Despite reading and clearing code, Autel AL519 is already capable of viewing live data. This way, you can recognize the code-triggering point so you can prompt the diagnosis, repair, and replacements.  The triggering point that you view in the live data may represent the troubled parts or components so you can decide the next steps you should take.  
Top Selling Innova Scanners
The live data feature allows you to check the status of different sensors by viewing the corresponding module data. The parameter identification data(PID) can be viewed in the form of graphics and texts on your Autel AL519's screen. You can also record the multiple frames before and after the DTC-triggering point manually or automatically. In the end, you can playback and review these data for further diagnosis.
4. Freeze Frame Data
Ultimately, Autel AL519 also supports freeze frame data that helps you record the data and parameters when the DTC or error codes are set. This way, you can identify the actual problems and the root causes more accurately so you can decide and apply the proper solutions based on them.  
So, how does the freeze frame data function in Autel Al519 work?  On the scanner's screen, you can view the parameters or indicators of the RPM, ECT, and VSS at the moment when the fault codes are detected. You can use the data of these parameters for further diagnostics, repair, or replacements on the corresponding components.
5. Instant DTC Lookup
Autel AL519 already comes with DTC lookup where you can get the definitions and descriptions of the read codes instantly. At this point, you no longer need to google all DTCs one by one as you can promptly get them on the scanner. The lookup also ensures that you get the correct definition while you could be mistaken when using Google due to possible different opinions about the corresponding codes.
The DTC lookup makes the diagnosis process more straightforward so you can save time and prevent mistakes from identifying the actual problems in your vehicle. You can streamline the maintenance process with instant DTC lookup functions.
6. Check Engine Light(MIL) Easy Recognition
The engaged engine light could have been the most common sign of problems in your engine. With the ability to retrieve the fault codes and DTC Lookup, you can identify the actual problems and fix them properly. After that, you can then turn off the check engine light and enjoy your ride.
What Autel AL519 offers is a straightforward way to streamline the whole process whether it's for regular maintenance, repairs, or replacements. With the problems fixed and MIL turned off, you can keep peace of mind when riding your vehicle.
7. Lifetime Software Update
As you might have known, the software is the soul of an auto scanner. Your purchases on Autel AL519 already include a lifetime free software update which allows you to get advancements, upgrades, database updates, or bug fixes in the future.
A lifetime software update is certainly a big deal because you can practically use the scanner to diagnose newer vehicles in the future and get more codes to clear. Other manufacturers may charge you with recurring plans to extend your updates while Autel AL519 software is free for a lifetime.
8.  Larger TFT Display
Autel AL519 has a better TFT display which becomes the game changer in its class. The display can accommodate different viewing needs so you won't need an additional interface. You can conveniently read the DTC definitions, access the menus, view the live data, and so forth.
With a better TFT display, Autel AL519 can make the functions more accessible and the operation more practical. Even though it's not an HD display, it's already able to optimize the functions and features that the scanner has.
1. One-Click I/M Readiness/SMOG Check
Autel AL519 comes with the patented on-click SMOG check that allows you to perform the checking and drive cycle verification instantly. Autel has streamlined the SMOG check deployment on Autel AL519 that only requires one single button.
You can count on Autel AL519 to do a quick check if your vehicle is scheduled to take the State Emissions Readiness Check soon.  It's a no-fail experience that resembles the actual condition of whether your vehicle would pass the test.
2. O2 Monitor Test
The handy scanner already supports the O2 monitor test which means you can retrieve the test results of this automatic test. Without this function, the data would remain in the onboard memory while Autel AL519 can make it accessible.
However, the CAN vehicles aren't compatible with these functions. You can't use this function to set the automatic O2 monitor test into manual mode.
3. Mode 6 – On-Board Monitor Test
Autel AL519 can retrieve and display the onboard monitor tests of non-CAN vehicles. This particular function accommodates the power components and systems related to emissions that aren't constantly monitored. If your vehicle isn't CAN-equipped, you can deploy this function on Autel AL519.
Without this function, retrieving the data of the corresponding components isn't possible. Since it covers parts that aren't continuously monitored, this function has become critical if you want to really check their condition.
4. Mode 8 – Component Test
The EVAP system is a pivotal component but you can barely check it with a generic scanner. Autel AL519 is able to initiate the EVAP leak test to help you check the actual condition and performance of the corresponding component. You can then find whether or not your EVAP system is leaking.
However, Autel AL519's component test might not be compatible with some carmakers. Since there are no specific exclusions, you better contact Autel to ensure the compatibility of your vehicle if you really need this function to work.
5.  Mode 9 – Retrieve Vehicle Information
As for vehicles that support Mode 9, you can use Autel AL519 to retrieve the vehicle information automatically including the VIN, CIN, CVN, etc.  This way, you can obtain data when you need to perform re-calibration on your vehicles without necessarily starting new sessions.
With VIN retrieval, you can certainly save time and make things more accurate. However, this function would only work if your vehicle supports mode 9.
Difference Between Autel AL519 Vs FOXWELL NT301
In many sites and forums, Autel AL519 Vs FOXWELL NT301 is the most popular rivalry. If you've been searching for the commercial auto scanner within the price, you should have ended with these two options as well.  
| | | |
| --- | --- | --- |
|   | FOXWELL NT301 | Autel 519 |
| | $69.99 | $59.99 |
| Compatibility | Compatible with selected US, European, and Asian vehicles | Works on Most Vehicles that support CAN and OBDII |
| Dimensions | 8.7 x 3.1 x 6.7 inches | 7.8 x 4.1 x 1.5 inches |
| Software Update | Lifetime Free updates | Lifetime free updates |
| Warranty | 1-year warranty | 1-year warranty |
| Advances Features | Available | Available with a patented one-click SMOG check |
| Weight | 1.05 lbs | 2.05 lbs |
| Best For | DIYers | Average car owners |
Can Autel Al519 read the transmission codes?
Autel Al519 can likely read the transmission codes since the scanner can read both generic and manufacturer-specific codes. You won't get lost when identifying whether or not these codes are about transmissions because Autel Al519 already has a DTC lookup. You can get the definition instantly on the display for the transmission-related DTCs.  
How is the cable length of Autel Al519?
Autel Al519 is a wired scanner which means it can only operate with the wired connection between the DTC port and the scanner. If you purchase Autel Al519, it would come along with a 6-foot cable which isn't modular but permanently intact with the scanner's body. The cable length gives you some flexibility when diagnosing the car.  
How Do I Update my Autel Al519?
Autel Al519 doesn't support one-click update yet but you can follow these simple steps to update the firmware
Navigate to Autel's official site and download the update package

Run the MaxiLinkII on your desktop/laptop computer

Connect your Autel Al519 scanner to your computer via USB

Find the Update Mode in the System Setup menu and click OK to proceed

You can either update the DTC library or the operating system of the scanner, choose one

Proceed with the update and you're ready to go
Is Autel Al519 any good?
Autel is one of the most prominent OBD II scanner manufacturers with a range of scanner products available in the market. Autel Al519 is a commercial scanner under $100 and is the upgraded version of the successful AL319. It has wide compatibility, all key features, and advanced features. If you're a DIYer or a curious car owner, Autel Al519 would be a great investment.
Autel Al519 is a great product for a scanner under $100 and it just does the job. You can use it to read and clear codes, view the live data, perform tests, and so forth. Ultimately Autel Al519 has a DTC lookup with an updated library and one-click Smog check. Autel AL519 is certainly comparable with Foxwell NT301 but the Autel AL519 review is slightly cheaper and has wider vehicle compatibility.
A lifetime free update keeps you getting newer OS and DTC lookup. The scanner can help you with DIY maintenance and repair or if you want to ensure the best performance of your vehicle. With the cheap price and all of those functions, Autel Al519 would be a great value for your money if you purchase one.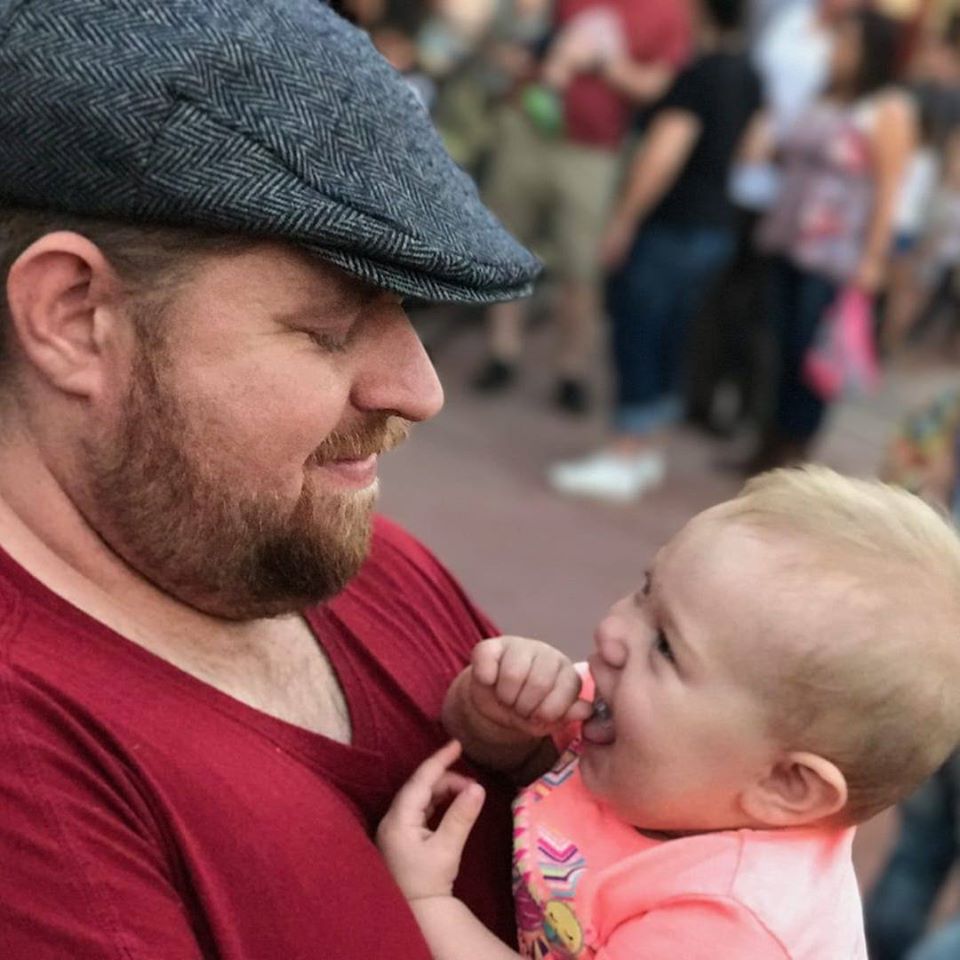 As a mechanical engineer, it's easy for David to explain the functionality of the tool. David test most of the tools before writing a review. its help him to learn something new and suggest the best product for you.