An OBD2 scanner is a tool used for troubleshooting vehicle issues. Quite a few brands make OBD2 scanners, but Ancel X6 OBD2 scanners stand out for their distinct features and longevity. Since its launch, this modern tablet-style tool has taken the market by storm and has been every mechanic's favorite.
In this article, we will review Ancel X6 and assess whether it's actually worth the hype or not. So, if you are planning on buying this tool but want to know about Ancel X6 before actually buying it, you have come to the right place.
Ancel X6 Review
Ancel X6 is a tablet-style vehicle diagnostic tool for professionals. One of this product's most convenient yet straightforward features is connecting with the car via Bluetooth! So there are no extra pieces of wire lying on the garage floor.
The product is packed with features that help a mechanic pinpoint your car issues quickly and fix many of them without touching your car. This part will provide a detailed Ancel X6 review by weighing the pros and cons and examining the features Ancel X6 offers.
Pros
Connects via Bluetooth
6000mAh battery that offers impressive battery support
Free software update for lifetime
3 years of warranty
1 inches display
Supports 22 languages
Runs on android
Cons
A bit expensive
Plastic and rubber body
Main Features
The Ancel X6 OBD2 scanner is packed with many features that make diagnosing any car issue easy. Let's look at the main features that Ancel X6 offers to users.
Real-Time Data Stream: Ancel X6 allows you to assess live data coming from the car to determine the problem using the accurate data shown by your Ancel X6 tablet. An Ancel X6 OBD2 scanner provides reading for ignition switch timing, airflow sensor, fuel trim Information, etc. Fuel trim information is essential for a mechanic to know since the data can reveal whether there is any vacuum leakage or not. Also, you can delay the fuel delivery into the engine by adjusting the ignition system through the scanner.
Compatibility: Every OBD2 scanner is compatible with cars that were manufactured after 1995. Likewise, Ancel X6 is also compatible with vehicles manufactured in or after 1996. Ancel X6 can serve cars from 78 car brands in Asia and Europe. Therefore, in terms of compatibility, it has an extensive range. Moreover, frequent software updates make Ancel X6 more well-equipped to deal with the newer model of cars.
Functionality: In this part of the Ancel X6 review, we will explore the functionalities of the scanners that differentiate them from other OBD2 scanners in the market.
Design: Design is probably not the most vital feature of an Ancel X6, but it does the job quite flawlessly. The body is made of plastic and rubber and has a reinforced glass screen. The device can endure minor accidental drops, but it is recommended that the product is used with utmost caution. The 10.1-inch screen and LED backlights help users use this device even in low light. Ancel X6 features a 6000 mAh Lithium-ion battery that provides battery backup. Also, the product connects via Bluetooth. Hence, it does not hassle having a constant power supply from an outlet.
Car Model Coverage: Ancel X6 has impressive car model coverage for an OBD2 scanner. Ancel X6 covers 78 car brands from Asia and Europe, rare to find in an OBD2 scanner. However, as it is an OBD2 scanner, it is only compatible with OBD2 cars. That means gasoline-powered cars that came into the market in 1996 or after and Diesel-powered cars that came in or after 2008.
Engine Control Module: The electronic system in a car that controls some engine functions is called Engine Control Module. Ancel X6 can read error codes directly from the engine and provides feedback to the mechanic based on the error code information. Some adjustments, such as fuel injection, ignition, etc., can also be easily fine-tuned using this device.
Tire Pressure Monitor: This tool can examine and monitor your vehicle's tire pressure by using the vehicle's tire pressure sensor. This is one of the many distinct features of an Ancel X6 that sets it apart from other products in the market.
SRS System Monitoring: The SRS system in a car is responsible for inflating the airbags and tightening the seat belts. In the event of a high-impact crash or collision. Ancel X6 scanner can monitor whether these SRS systems are in a fully functional condition or not.
Runs on Android: An Android-powered device's efficiency is known to all. Therefore, it is good that the Android operating system also powers Ancel X6. Because of this, the device is user-friendly and very easy to use. Apart from that, it has 4GB RAM and 64GB of ROM for the smooth running of the device.
Software Update: Ancel X6 provides lifetime software updates to its users. Where many OBD2 scanner brands charge their customers for updates, the Ancel X6 OBD2 scanner provides free software support for a lifetime. These software updates include general bug fixes and the inclusion of new features for newer car models.
Warranty: Ancel provides a 3-year warranty for all their diagnostic tools. Hence, Ancel X6 also comes with a 3-year warranty. Therefore, even if your Ancel X6 scanner starts giving you trouble within 3 years of buying it, you will probably be covered by a warranty.
Advanced Features
Ancel X6 Review will be incomplete if we do not highlight some of this product's advanced features. Although, it is quite rare to find in any OBD2 diagnostic tool. Hence, in this part, we will explore some of the most attractive and distinctive features of an Ancel X6.
Diesel Particulate Filter System Check: Soot and Carbon deposit levels can be monitored using the diesel particulate filter or DPF system checking feature in the Ancel X6 scanner. This feature can come in handy if you are trying to make sure that your vehicle passes the carbon emission test; checking the carbon deposit through the DPF system check might be helpful for you.
ABS System: The Ancel X6 can run preliminary diagnostics and read error codes from the Anti Lock Braking System (ABS). This data can pinpoint the exact problem and fix that in no time.
IMMO Anti-Theft Alarm System: You can easily rest your anti-theft alarm with an Ancel X6 OBD2 scanner. This feature comes in handy when the alarm is not working correctly. This feature can also be used to reset a key. So if your key gets stolen, you can reset your key and avoid getting your car stolen.
Battery System Check: Ancel X6 OBD2 scanners can assess the health of your battery. It helps the user know the state of their battery to understand when is the right time to replace their battery.
Deactivate ABS, Oil, and Check Engine Warnings: Another valuable feature of an Ancel X6 scanner is that the users can deactivate the warning lights directly from the device once the problems are fixed.
Head to Head: Ancel X6 vs. Ancel X7
| | | |
| --- | --- | --- |
| Features | Ancel X6 | Ancel X7 |
| Screen Size | 10.1 inches | 10.5 inches |
| Ram | 4GB | 2GB |
| Storage | 64GB | 16GB |
| Software Support | Lifetime | 2 years |
Related Scanner:
Top Selling Innova Scanners
Frequently Asked Questions (FAQ)
A lot of questions arise when you are buying expensive equipment. Therefore, we will answer some frequently asked questions regarding the Ancel X6 OBD scanner in this part.
Are Ancel scanners any good?
Yes. Ancel scanners are very good at what they do. Ancel has products of different price points. The costlier variant, such as the Ancel X6 is packed with many features. Most of these diagnostic tools come with a 3 years warranty and free software updates for a lifetime. The devices are top-rated among mechanics for data accuracy.
What is the Ancel OBD-ii scan tool, and what are its benefits?
Ancel OBD-ii scan tools are vehicle diagnostic tools that troubleshoot your car's problems. It aids in the mechanic in fixing car issues faster and with more efficiency. There are many variants of Ancel OBD-ii scan tools.
Each of these tools has a different feature that fixes car issues. Ancel scan tools can accomplish many things starting from measuring tire pressure, including fixing many problems such as adjusting fuel injection, monitoring airflow systems, etc.
What problems can Ancel scanners detect?
Ancel scanners run complete system diagnosis on a car. Therefore, it can detect all sorts of problems that a vehicle can have.
How to connect Ancel X6 to a car via Bluetooth?
First of all, the user must connect the diagnostic tool to the OBD port of their vehicle. Then the user must switch on the tablet and turn on Bluetooth to connect the car to Ancel X6 via Bluetooth.
How does the Ancel OBD2 system work on your vehicle?
The Ancel OBD2 system runs a complete diagnosis of a car and extracts information regarding issues of the vehicle. That information helps the mechanic to pinpoint the problem and fix it.
How does the Ancel X6 measure tire pressure?
The Ancel X6 OBD2 scanner measures tire pressure by extracting information from the vehicle's pressure sensor when connected to a car via Bluetooth.
Conclusion
No matter what brand you buy, the OBD2 scanner is costly. Hence, it is important to research products in the market and make an informed decision after weighing all the pros and cons. Many products are on the market, but not all of them live up to expectations.
Ancel products have a good reputation for fulfilling user expectations. Hence, we have reviewed an Ancel product, the Ancel X6 OBD2 scanner. The product is one of the best in the market regarding its performance and longevity. If price is not a concern for you, Ancel X6 is a good deal.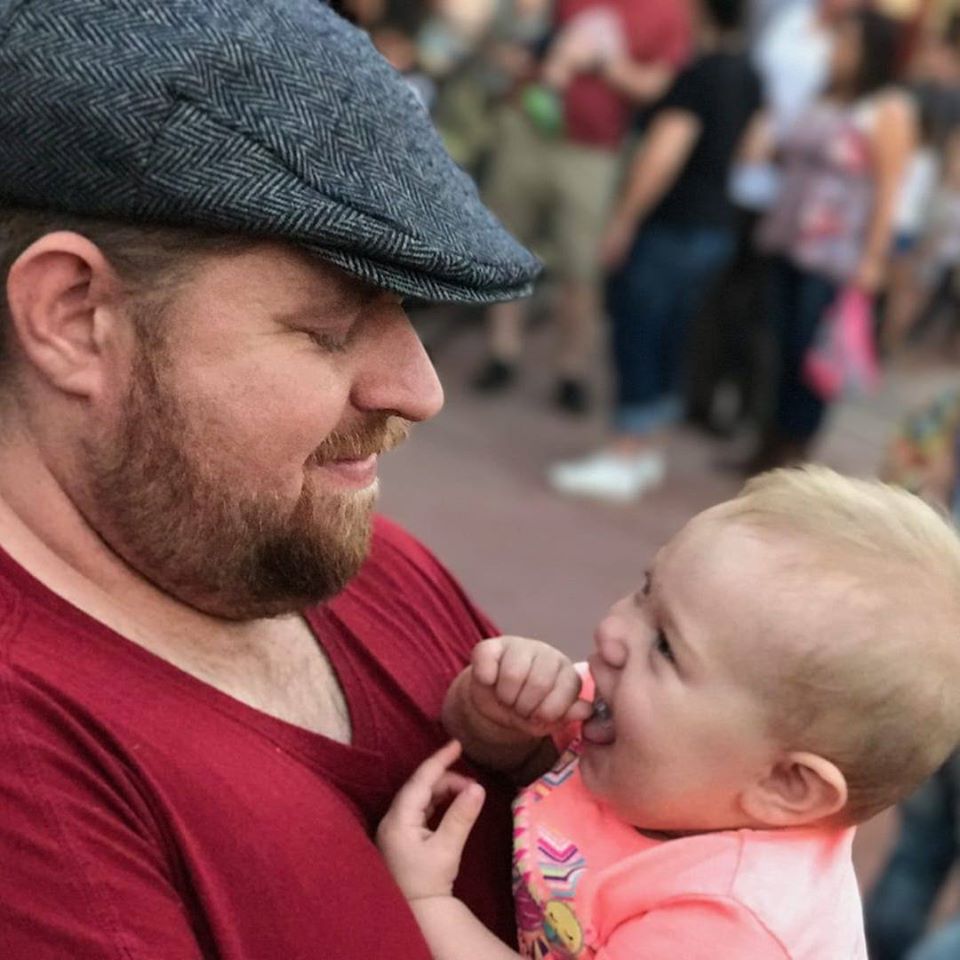 As a mechanical engineer, it's easy for David to explain the functionality of the tool. David test most of the tools before writing a review. its help him to learn something new and suggest the best product for you.