FOXWELL is a professional and reliable diagnostic tool for those looking for an upgraded version of a diagnostic car scanner.  It has exceptional car coverage and offers a wide range of functions. Furthermore, using this device will save cost and produces an outstanding result within a short time. It provides the complete advantage that a well-built diagnostic tool should have.
Whether you are a professional mechanic or a beginner, it is essential to have a scanner device at your disposal. This can go a long way to repair faster with accurate details needed.
With so many scanner devices in the market, choosing the best diagnostic tool can be tricky. To clear any confusion, here are the latest innovative scanner reviews to help you select a scanning device that meets your requirement, need, and budget.
FOXWELL NT624 Elite Review
If you are looking for an exceptional OBD2 scanner as a technician or DIY enthusiast, FOXWELL NT624 Elite might be the perfect choice for you. It produces a superior wide range of functions and will meet every requirement. As an all-encompassing diagnostic tool, it is suitable for auto mechanics and will provide every support needed.
The NT624 Elite investigates what is triggering the check engine light, reads live data and, provides a clear engine code for a better understanding of the engine. It carries out a comprehensive system scan which allows you to solve problems effortlessly. Moreover, this tool features upgraded functionality with OBD Mode 10 for advanced functionality to all users.
Its compatibility with over 50 different cars is one of the exceptional merits of the NT624 scanner. Thus the product is versatile to ensure you carry out almost all diagnostic required. The ability to offer a quality overview provides you with key information needed for a perfect repair.
Also, the smart layout menu serves as quick access to a multilingual menu that has over 13 options for language support. The lifetime update of free data makes it easy to update your device through a USB connection to a computer, ensuring your scanner stays ahead of new diagnostic technology.
Furthermore, the device can read through manufacturer protocol to enable you precisely point out system problems within few minutes. The device features a back-lit colored screen for easy reading and navigation. Using this automotive scanner means easy access to your vehicle VIN and read ABS ( How To Read Abs Codes With Or Without A Scanner), and SRS transmission.
Likewise, this device is compatible with most OBD2 automobiles like light-duty trucks, SUVs, and minivans sold around the world. If you search for a cheap and affordable diagnostic scanner with versatile car coverage, this tool is highly recommended for you.
Top Selling Innova Scanners
Pros
Supports airbag systems and other electronic systems
It allows lifetime update and has full OBD2 functionality
Versatile for vehicle coverage
Supports live data
Checks all system
Cons
Cannot code or program
It does not carry out a battery test
FOXWELL NT65O Elite Review
This scanner device is an advanced OBD2 scanner, and it performs almost all diagnostic requirements for your car while giving you the pride of being able to pinpoint and fix the problem yourself. It saves money and time you ought to spend in the mechanic shop. NT650 is a reliable brand that offers different professional diagnostic equipment among other automotive companies. This OBD2 scanner provides essential vehicle servicing and has a wide range of covering.
One of the merits of this device is its functionality and usability rather than its sleek or sturdy design. It is simple to operate and navigate through, making repair easy and quick to achieve. The 4.3-inch screen and apps are orderly arranged on the home page.
The first app you will come across is OBD2, followed by the ABS and SRS. Again, it does oil reset ( How To Reset The Oil Pressure Sensor), EPB, DPF, and many others. Concerning the design, it features function keys such as F1, F2, and F3. These hotkeys will enable the creation of different shortcuts for fast device operation.
The NT650 covers more than 11 functions and gives options for users to view and change settings when necessary. Furthermore, the interface is organized to make it easy for users to access all the diagnostic functions. You can use this advanced diagnostic scanner to code read that enables read and erases codes from almost all systems of your car.  These major systems are the ABS, DPF, ECU ( ECU Failure Causes, Symptoms & Repair), BRT, SRS, EPB, TPMS, and TPS. All of this helps show the efficiency of a vehicle.
Apart from the bi-directional test and codes feature, it completes several specific functions like recording live sensor data and freeze frame data to promote east analysis. Again, the scanner can create graph data to make diagnostic reading simple.
Pros
It has a colorful display for easy reading
Made of quality and sturdy material
Features Bi-directional testing
It can record and playback live sensor data
User-friendly well organized interface
Cons
It does not feature transmission diagnostics
The price is on the high side
Key things in common of FOXWELL NT650 and NT624
Live data: These scanners can record live data that provides detailed information for easy diagnoses and can be reviewed later for repair. The live sensor and graph data display give a thorough update of your vehicle's performance. Furthermore, one of the advantages of live data is to save cost and time when it comes to identifying car problems.
Reading and cleaning codes: These tools can read engine and clear codes while displaying anything odd in your car. Sometimes it can resolve any abnormality showing up in your car systems. Each moment your start, the scanner carries out a quick check and displays any troubleshooting coming from your car system. It gives you hints on how to fix your car without demanding much time. In addition,
Vehicle Coverage and Versatility: NT624 and NT650 are premium OBD2 scanners that cover many car brands. Thus, this makes it a perfect option for mechanics and people with multiple cars. Also, the wide range of car coverage makes both tools completely versatile.
Design: They are both sturdy and built with high-quality material but lightweight for easy handling and storage after use. The added impact protector increases the life span of the scanners. Also, NT624 and NT650 come with hardened rubber coating for impact absorption and extra protection. Again the scanners come in an updated version which enables you to stay on top of any latest technology development.
Easy Interface operation: The diagnostic tools come with an easy-to-use interface that makes both an ideal option. This benefit helps you find the needed service and function. It features intuitive buttons that make operation simple, while the labeled hotkeys enable you to access vital tasks with a click. The full screen makes live data easy to read for both professionals and starters.
Software: One of the most exciting merits of these scanners is the free lifelong software update without extra cost. It is easy to update and download via the Foxwell web by plugging the scanner into a computer. The update function helps scanners work smoothly with newer car models while making diagnosing run fast.
Difference between FOXWELL NT650 Elite Vs. NT624
FOXWELL NT650 and NT624 feature OBD1 and OBD2 functions. The NT650 diagnostic tool is limited when it comes to working on some electric systems.  However, it offers advanced functionality such as SAS, TPMS, odometer calibration, injector coding, ABC, DPT reset, CVT, oil reset, which the NT624 does not have.
NT650 is the best option for those looking for a scanner with exceptional versatility. The NT624 does not have special diagnostics, while NT650 carries out in-depth system examination for you're with several special diagnostics.
Design: The NT624 device has a 4.3" inches screen for data display and clarity. It is portable and sturdy with excellent memory capacity, making it easy to store data when needed. Again, NT624 has a colored screen to deliver clearly and enable easy operation. On the other hand, NT650 has an organized home page with labeled hotkeys to create numerous shortcuts for popular functions.
Compatibility: NT624 and NT650 are compatible with a car manufactured after 1996. NT624 covers an extensive range of international car models compared to NT650. The NT650 only works for EU- based models manufactured after 2001 and Asia models made after 2003. Thus, NT624 is suitable for international users.
Language support: NT624 Elites features 13 different languages to ensure you get one that works for you. However, NT650 is limited in language options for various users.
| | |
| --- | --- |
| | |
| NT624 reads transmission codes | It does not read transmission codes |
| It does not support the injector coding function | Supports more than 11 OBD2 test model |
| It reads manufacturer protocol to promote specialized servicing | Not as updated as FOXWELL NT624 |
| Compatible with vehicles made after 1996 | Only compatible with EU-based models manufactured after 2001 and Asia-based models made after 2001 |
How do I update my FOXWELL NT624
Download for assist via the official Foxwell web and use your hand to drag the page down. Next, click on the Nt624 Foxassist and download.
Unzip the downloaded and begin installing the software
After installing the software, register and freely sign in
Connect the scanner to your computer via a USB cord. Or bring out the sd card located on the right side of the diagnostic device and insert it into the card reader. Next, put the card reader into the computer.
Click on the icon that shows up and press enter on the device
The FoxAssist program will automatically accept your allocated serial digit. Click on 'Active' to finish the update
Press the "Download" button, next upgrade the software by selecting all
Hold on for some minutes, and you will complete the update
Read more about Foxwell NT630 Vs NT604
How do I use my FOXWELL NT624 Elite & NT614 Elite?
The Foxwell NT614 Elite and NT624 Elite scanner features an interface that is easy to operate and could be used by both starters and professionals. Also, the device has the entire codes and cables required. First, look for the OBD2 connector, which is typically below the dashboard. Again, connect the device to your vehicle through the line. The scanner will turn on by itself. With a single click, you can carry out a full auto scan and other wide range of functions.
Again you can change the language setting and regulate the screen brightness and contrast according to your needs.
Will NT650 identify my car automatically?
Yes! FOXWELL NT650 can identify your vehicle automatically via auto-VIN. And, if it does not, it has a built-in database that enables manual operation.
Can I check my transmission using the NT650 scanner?
No. the NT650 scanner does not feature transmission diagnoses.
First, check if it has the upgraded version of the software. Next, examine if there is any data connector other than the 16 pins. And if you can't figure out the issue, get across to the FOXWELL support services and give them your car serial digit, model type, and year.
What is the best FOXWELL scanner?
Getting the correct Foxwell OBD2 scanner can be tricky. However, the FOXWELL brand delivers top-quality devices, so you may be confused about the choice to make. First, check the scanner you want to buy to see its range of compatibility with different models and makes of cars. Search for a product that covers a lot of usual codes and protocols. A scanner that can test the ABS and SRS system is a great idea, as these are what triggers error codes.
Final Word
With several types of diagnostic scanners in the market, FOXWELL as a brand is reliable and authentic. It offers safer, faster, and precise diagnostic code readers. It has free software updates to keep your device on top of the game while functioning effectively.
Thus, if you are a car enthusiast, technician, or professional NT624, and NT650 diagnostic tools are for you. The above review has been created to ensure you make the right choice for more detail on each scanner.
Foxwell NT624 Elite vs Foxwell NT650 Elite: Which is the Best OBD2 Scanner?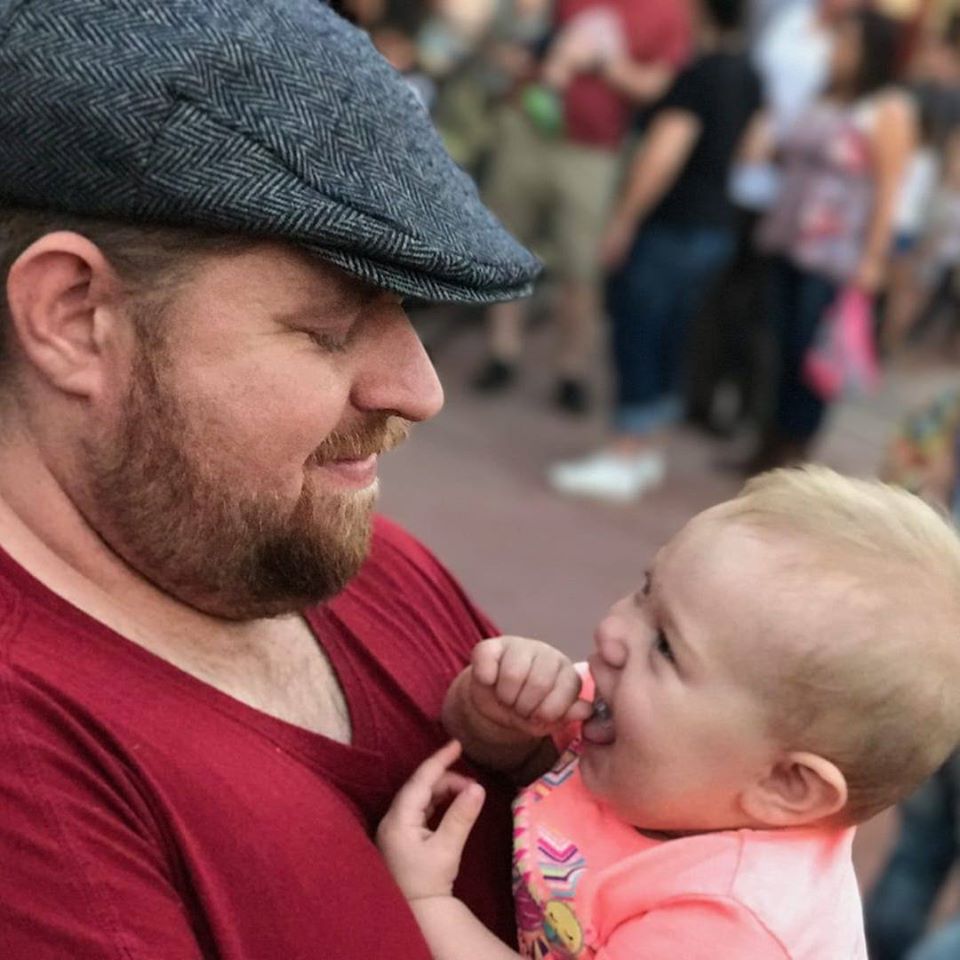 As a mechanical engineer, it's easy for David to explain the functionality of the tool. David test most of the tools before writing a review. its help him to learn something new and suggest the best product for you.