Getting into your vehicle and discovering the battery is dead can be disturbing. Unlike jumper cables, innovation has brought portable jump starters to get your car moving without calling for help. These devices are easy to operate and give instant solutions during an emergency.
Nexpow Car Battery Starter Review
Nexpow car battery starter is loaded with many modern features for every car user. It is an upgraded version with a super 1500A peak and 21800maH capacity that can jump-start a car many times.
The 12 volts enable you to reboot your devices without starting your car engine. Also, the unit works with 4L diesel engines and 6.5L gasoline engines. Hence, the battery jump starters are suitable for trucks, snowmobiles, ATVs, UTVs, and yachts.
The capacity of this device to offer 30 jumps is another advantage for travel lovers. It is not selective about temperature as it has a good working temperature range and functions under both low and high temp. Likewise, it features technology that helps achieve a balanced temperature during startup.
The LED flashlight enables a clear view in the dark or serves as a rescue call for passing vehicles for help. Again, this intelligent tool has two USB outlets to charge devices like smartphones, laptops, and other USB gadgets.
The Type-C USB support is another bonus for charging all devices regardless. Moreover, the jump starter comes with eight inbuilt protection to ensure longevity and safety.
These protections are spark-proof, high-temperature, overload protection, and over-current protection. Furthermore, the reverse polarity serves as safety technology to help keep you and your devices safe.
The fast-speed charging capacity helps you charge your gadgets at the fastest rate. In addition, the cables come in a stylish form while providing one of the most powerful cranking amps abilities.
Top Selling Innova Scanners
Thus, this quality makes the battery charger exceptional and the choicest of all. Furthermore, while in use, the device is designed with a beep and flashlight to constantly signal the incorrect connection while eliminating all forms of accidental damage to vehicles.
The heavy-duty clamps give you stability and firmness during connection and serve for a long without wearing out.
The product comes in a delicate carry case to further protect the jump starter, and the user manual enables users to operate the device without calling for assistance. Also, the portable and compact size of the device helps conserve space in the toolbox.
The device features multi-function ability as it serves as a car jump starter, power bank, and flashlight for illumination during an emergency. Lastly, the battery can last for a long depending on how often you use it.
Features
This particular jump starter is a battery booster with exceptional features. It does not only jump-start your vehicle but does other several duties:
Design and Handiness: Nexpow vehicle jump starter features a sturdy make. It comes in a compact size and portable inches dimension, and the ergonomic body makes it fit comfortably into even smaller hands.
Power Capacity: The battery starter is a 21800mAh device featuring a peak current of 1500amps. The heavy-duty jump starter clamps and cables can jump-start any vehicle, including trucks, motorcycles, lawnmowers, or yachts. In addition, it can start automobiles with 7.5L gas or 6.5L diesel engines for a long.
Reverse Polarity Protection: Unlike before when people run from connection due to the effect of wrong polarity contact. The Nexpow features a safety technology that prevents all kinds of accidents. Therefore, anytime you make a connection, a beep has been put in place to make an audible sound while the flashlight signals flag any connection error. Again, the device has spark-proof, over-current, and overload protection. If Beeping is continuous, How Do You Stop a Jump Starter From Beeping?
Fast Charging Technology: It comes with QC 3.0 charging ports that supply four times the usual charging speed other charging ports offers. Thus, this saves time and enables you to charge your Smartphone and other electronic gadgets at a fast speed.
Battery Life and Charging Speed: This battery jump starter features a 5V/3A USB-type C charger for electronic gadgets. It only requires about 4-6 hours to be fully charged. Following the stated estimate, the device can jump-start cars up to 30 times before going off. Note, the device will not stay this long if you often use it to charge your Smartphone or laptop.
LED Light: Nexpow car jump starter has a powerful LED light with three modes. Therefore, it functions as a flashlight, SOS light, and strobe light. This light is suitable for camping, during an adventure, or during indoor activities. Perhaps when you need to jump-start under low light conditions, the LED light is available to help.
Pros
It has a flashlight to illuminate you in the dark
Can charge different types of electronics
Performs impressive jump-starting ability
Offers 30 times charge
Well designed to discharge good services
Ergonomic and easy-to-handle device
Designed with many safety features
Cons
It is a new brand
Prone to damage when fidgeting
User Safety Tips
Operating jump starters is not as difficult as you think; however, there are tips to ensure safety and proper usage. Here are the step-by-step safety tips:
When you purchase a new jump starter, the battery might not be fully charged. Thus, first, connect the charger to confirm the battery level.
Carefully read through the manufacturer manual. The instructions are helpful and come with many safety measures for owners.
Ensure the jump starter and the vehicle ignition are off. Also, ensure that the clamps are firmly attached to prevent any accidents. Attach the positive clamp to the positive terminal while the negative clamp is connected to the negative terminal. Not doing this well can lead to battery failure or explosion.
Turn on the device and the car's ignition to see if it will start. If the vehicle does not respond right away, do not continue cranking. Instead, wait for a few minutes and crank again until it responds.
Additional Buying Guide:
USB Ports: Consider how many USB devices you want to connect or charge with your Nexpow car battery starter that also works as a power bank. Consider whether you need different types of USB connections type A or C, etc.
Output: Despite the USB output, the car battery should have a DC power output that's compatible with your non-USB gadgets like a laptop, portable fan, etc.
Built-in Display: An LCD or LED screen may provide important information that helps you control and monitor the jump-start operation.
Compatibility: Even though 12V is the common voltage of most vehicles, you still need to ensure the jump starter compatibility in case your vehicle has a different voltage to work.
FAQ
What are car jump starters?
Answer: A battery jump starter is an essential device a car enthusiast should purchase. This device is manufactured to serve as a battery for another car. Also, the Nexpow jump has alligator clamps for connecting the device to your vehicle's battery.
A jump starter is also referred to as a battery charger as it delivers sufficient power to the batteries to help you jump-start your car without attaching jumper cables to other car batteries.
Is the Nexpow vehicle jump starter a good device?
Answer: Yes. The Nexpow jump starter is a good device as it is loaded with many functions compared to a similar product. It can function as a power bank and light source in the dark. Another merit is that the device charges faster than other similar jump-starter and features its own USB type C charger.
Can I charge my cell phone with a jump starter?
Answer: Yes, you can charge your cell phone with the Nexpow jump starter as it serves as a power bank as well. It has USB ports to connect cables and charge mobile devices. This device is the ultimate accessory for any cell phone user who does not want their phone to go off.
How do I tell if the car battery is dead?
Answer: Before using the jump starter, it is essential to find out the main reason the automobile refuses to respond. If you observe that the engine makes a cranking noise whenever you turn on the ignition, then a dead battery is not the issue, and jump-starting it is just a pointless act.
On the other hand, if you turn on the key and make no noise, your car may have a dead battery, and jump-starting is the only option.
Will this be able to jump a dead battery?
Following all safety procedures, jump-starting a car with a dead battery is absolutely possible. Some of the precautions you should take are as follows. Before connecting the jumper cables, make sure the engines in both vehicles are off. 
How long does it take to charge a Nexpow jump starter?
It takes around six hours for the Nexpow battery jump starter to fully charge. That also depends on the particular product's amperage and charging methods.
How to charge the Nexpow car battery starter?
To charge the Nexpow car battery starter, simply plug the power adapter into an electrical outlet and continue charging it until the indicator light says it is fully charged.
Final Words
After reading through the information about the Nexpow jump starter, it will help you find the best jump starter to meet your personal needs. The jump starter saves during an emergency while keeping you from being stranded.
It is a reliable brand that comes with a built-in flashlight to help you jump-start your car under low light conditions, and ease of operation makes work suitable for beginners.
Another incredible feature is the portable nature of the device which enables it to fit any available space. With this smart innovation, you no longer need to use a jumper cable. However, the choice of purchasing this jump starter depends on your pocket size and needs.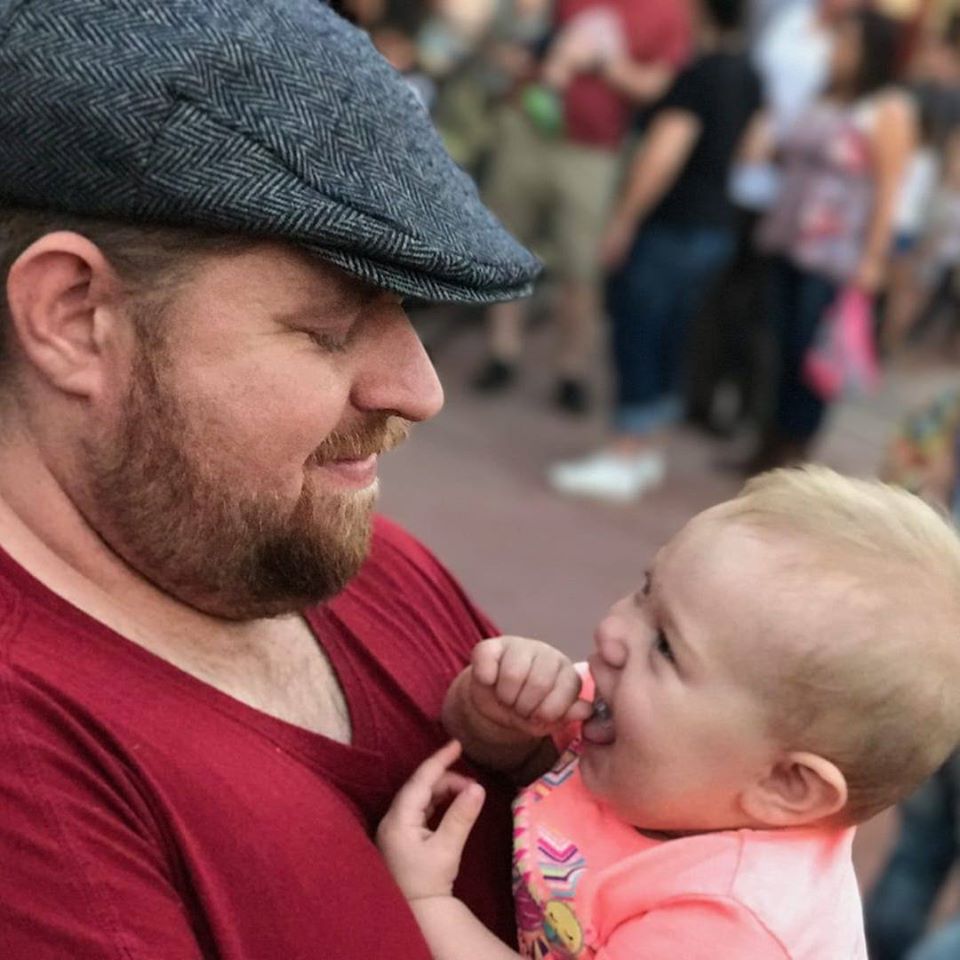 As a mechanical engineer, it's easy for David to explain the functionality of the tool. David test most of the tools before writing a review. its help him to learn something new and suggest the best product for you.