Imagine discovering your car battery is dead in the middle of the road. If this happens, you have two options. First of all, you can ask another car to jump-start your car, or you can call a mechanic. Fixing the problem can be time-consuming.
A portable jump starter is an efficient and shortest solution to solve this kind of issue at any time. And the best DBPower jump starter is the most suitable option you should choose. It doesn't matter what type of vehicle you have; these jump starters are the best options for you this year. 
Best 3 DBPower Jump Starter Review
1. DBPOWER 1000A Portable Car Jump Starter
DB power offers a reliable and desirable jump starter that will jump-start your car. The most fantastic feature of the jump starter is its portability. The jump starter fits easily in your pocket. But it is a potent jump starter and capable of starting most cars, trucks, and SUV
The portable and compatible jump starter contains an LCD screen and has a built-in voltmeter on the cable. The DB power jump starter comes with intelligent LED clips protecting the users.
This allows you to observe the voltage of the connected battery. You must connect the vehicle's battery, or the unit will not provide a jump. It will beep and give an error message indicating a short circuit. 
The multi-functional jump starter can work as a portable power bank. You can quickly recharge your mobile phone, tablet, and other electronic devices. Furthermore, the 12,800mAh capacity of the device helps to charge DC devices, such as tire inflators. You can quickly charge your laptop, or smartphone in the fastest way.  
The built-in LED flashlight of the jump starter has three illumination modes. It enables users to use the tool in the dark. Moreover, you can also use the SOS signal flash if you need emergency help while outdoors. 
Another best thing about the jump starter is that you can recharge it quickly. Charge for 15 minutes and start your car. The 15W charging can get you going in under 15 minutes.
Pros
A lightweight jump starter that is easy to use

You can carry it in your pocket

 Compatible with 7.0L or diesel engines up to 5.5L

Have durable casing 

Come with an 18-months free warranty. 
Top Selling Innova Scanners
Cons
The user manual is not available for download. 
2. DBPOWER 2000A/20800mAh Portable Car Jump Starter
The DBPOWER 2000A/20800mAh Starter is an ideal jump starter for emergencies. Whether you drive a motorcycle or a car, you will need a charger you can carry with you. It is a user-friendly device with an ultra-light design that meets the highest industry standards.
With 2000 peak amps, it is a compact and powerful jump starter. A tool with a lithium-ion phosphate battery offered a longer battery life and more charging cycles. Moreover, the lithium-ion battery's spark-free protection helps you avoid overcharging and excessive loading. 
The DB power G16 jump starter is compatible with 8.0-liter gas engines and 6.0-liter diesel engines vehicles. It will save you a lot of money instead of going to the mechanic for jump starts.
The high-quality battery of the jump starter enables you to charge your device while traveling. It can charge your iPad 5X times, the iPhone 10X times, and the AirPods 20X times. A built-in LED flashlight with three modes (lighting, SOS, strobe) for nighttime use and emergencies. You can use this car jump starter for illumination purposes.
Pros
You can use the tool anywhere, anytime

Lightweight and easy to carry anywhere

You can quickly recharge it anytime

Come with a three-year warranty.
Cons
In terms of length, the cables aren't too long
3. DBPOWER Car Battery Jump Starter
DB power G15 jump starters are perfect for vehicles with large engines, including SUVs, pickups, and vans. With 2500 peak amps, it is one of the best jump starters for difficult situations. The device has several advanced features and safety measures. Read on to find out more. 
The device's most fantastic feature is the ability to inspect the vehicle's battery and alternator performance. The jump starter is compatible with various vehicles, from semis to big trucks. You can use jump starters for ATVs cars, motorcycles, boats, snowmobiles, UTVs, SUVs, lawnmowers, pickup trucks, and watercraft.
The jump starter comes with advanced jumper clamps. This is very helpful for beginners and keeps you safe from sparks. Moreover, the cable has a built-in voltmeter with an LED display. This lets you see the battery strength without even plugging the cable into the charger, allowing you to start your car confidently.
The professional jump starter works on a 12-volt system and provides 525 cranking amps and 500A peak cranking amps.
The high-quality jump starter from DB power features a maintenance-free high quality and quick rechargeable battery. Quick-Charge lets you charge your devices 1.8x faster than a regular port. A USB connector enables you to charge your electronic device. 
G15 jump starter features three modes of illumination: flashlight, strobe, and SOS. This helps you work in the dark and see your car more clearly at night. 
In the event of any malfunction, a warranty covers the G16. If necessary, you can repair or replace the product within 18 months.
Pros
It is powerful and compatible with various vehicles
The device works in any weather condition
Keeping you safe and ensuring risk-free usage 
It comes with an 18-month warranty
Cons
It is best to charge it fully for maximum performance.
Difference Between DB Power Jump starter DJS80 Vs. G16 Vs. G15
DB power jump starters are available in various models and features. Despite their primary purpose of providing jump-starts for your cars, each model has unique features. The DJS80, G16, and G15 are all different in price, size, and features. The purpose of this DB power jump starter comparison is to discuss the differences between the three jump starters.
Take a look at the differences between DB power DJS80, G16, and G15.
FAQ
Why did we pick DBPower over others?
Users can get the best jump starters from Dbpower. Their jump starters are durable, compact, and offer a wide range of advanced features. Moreover, the jump-starts come with a warranty and are affordable. With positive reviews and high-quality products, these jump starters are popular. According to your need, you can select any Dbpower jump starter for your use.
How Many Amps Do I Need to Jump Start My Car?
You will be able to jump-start any average consumer vehicle with 400 to 600 amps. However, commercial vehicles may require a little higher amp than usual. Boosting compacts and small vehicles requires as little as 150 amps.
How to Tell if the Car Battery is Dead?
Flickering or dim headlights, along with problems starting the engine, usually indicate a weak battery. It occurs when a battery has just enough charge to run the headlights but not the engine. If your car's headlights aren't working at all, it indicates that you have a dead battery. In that case, a jump starter can help you start your car. However, you must first determine whether the battery is dead or not.  
How to Jump-Start a Car?
First, turn off your car and bring out your jumpstarter. After that, you need to identify the positive and negative terminal carefully. It would help if you connected the red jump starter lead to your car battery's red positive (+) terminal. Now you have to attach the black wire from the jump starter to an earthing point on the car.
Try to start the car usually. If everything is working correctly, the vehicle may not start on the first try, but after a few attempts, it should start.
What can a jump starter do for you? 
A jump starter is a portable battery device that allows vehicles to be started. Unlike jumper cables, these devices do not require an additional vehicle to provide the power needed to recharge a dead vehicle battery. Moreover, a jump starter contains many advanced features that can work as a lifesaver. For example, most jump starters come with an air composer, USB charging port, flashlight, etc.
How to turn off the Dbpower jump starter?
When the jump starter is still on, press the power button or on/off to turn it off. You can then discharge the clamps from your battery.
How long does it take to charge a Dbpower jump starter?
It depends on the capacity of the Dbpower jump starter and the charger your have. For example, DBPower 1200A Portable Car Jump Starter can be fully charged in 3.5 hours at 15V/1A or in 5.5 hours at 5V/2A.
Why is my Dbpower jump starter beeping?
If we make the assumption that you have attached the jumper cables to any source and that you are not utilizing the inverter, the low charging appears to be the only potential problem. You need to charge it immediately.
How do I use my Dbpower jump starter?
You can follow these steps to use the Dbpower jump starter:
Turn on your Dbpower jump starter with a minimum charge of 30%

Connect the jumper cables to the jumping port

Connect the red clamp to the positive of your battery and the black clamp to the negative polar.

Start your engine
How to discharge the Dbpower jump starter?
After it's fully recharged, you can unplug the charging adaptor from the power source or detach the USB type C from the charging port. As for discharging after jump starting, you can safely remove the clamp from its port.
Final Words
The technology of jump-starting is easy to use for any vehicle. This product is crucial whether you drive a 4,6, or 8-cylinder vehicle. Many people, however, don't know which one to choose.
Choosing a jump starter with multi-functionality from a trusted brand is essential. DB Power offers one of the most reliable and high-quality jump starters. In all likelihood, you'll benefit significantly from the best DB power jump starter jump starters.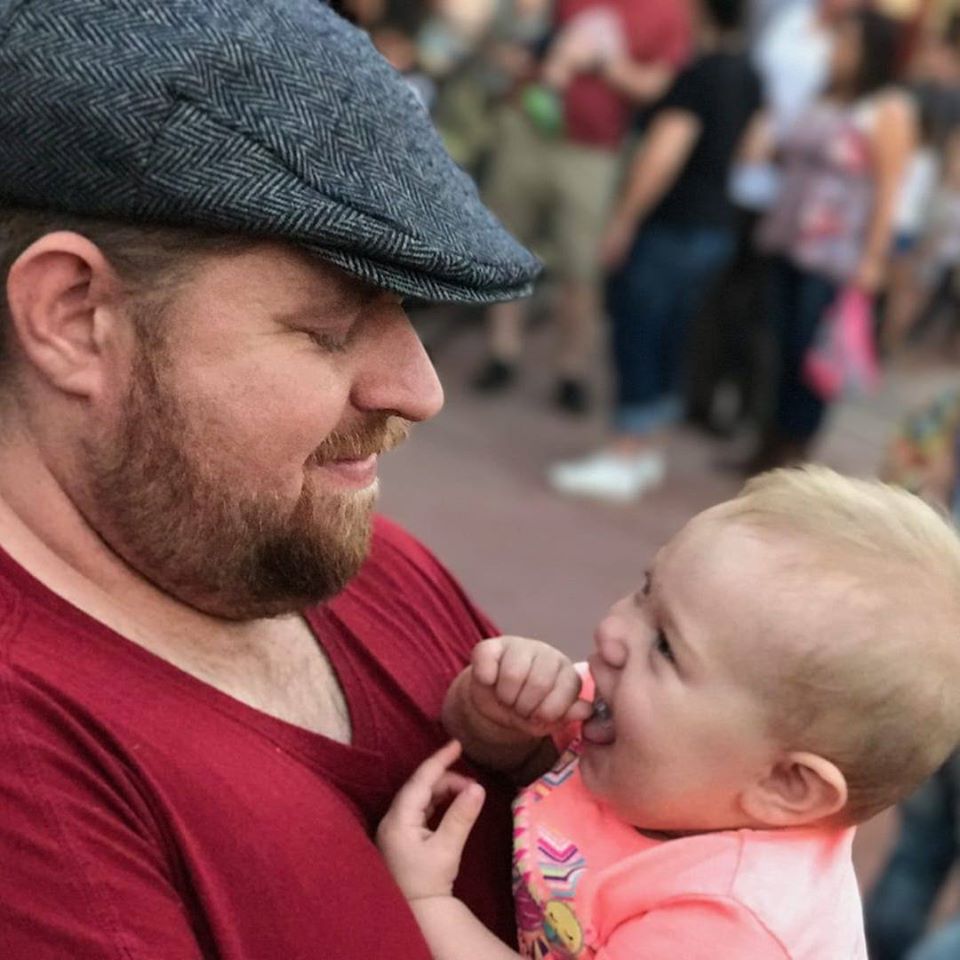 As a mechanical engineer, it's easy for David to explain the functionality of the tool. David test most of the tools before writing a review. its help him to learn something new and suggest the best product for you.