Cars are complex machines. There are hundreds, if not thousands, of moving parts inside of a car. Anything can go wrong at any moment. Finding out what went wrong can be a disaster as it can make a hole in your wallet.
Fortunately, an OBD2 scanner can save the day. These devices can scan your car's system and perform necessary fixes with the codes and adjustments of the car. Moreover, there are BlueTooth versions of these scanners. Using them, you can check your car's status from your smartphone. So do you want to use the best OBD2 BlueTooth adapter in the market? Then read this Best OBD2 BlueTooth Adapter review.
Our Top Picks
| Photo | Title | Buy |
| --- | --- | --- |
| | FIXD Bluetooth OBD2 Scanner for Car - Car Code Readers & Scan Tools for iPhone & Android - Wireless OBD2 Auto Diagnostic Tool to Check Engine & Fix All Cars & Vehicles '96 or Newer (1 Pack) | Check Prices |
| | BlueDriver Bluetooth Pro OBDII Scan Tool for iPhone & Android | Check Prices |
| | OBDLink MX+ OBD2 Bluetooth Scanner for iPhone, Android, and Windows | Check Prices |
December 2, 2023
Best OBD2 Bluetooth Adapter to Buy
The advantage of having a BlueTooth OBD2 scanner is that you can check on the car's progress from your smart device (phone, tablet, and laptop). That is why some prefer them over the traditional OBD2 scanners.
So here are the top-rated BlueTooth OBD2 Scanner that you can buy for your car.
1. FIXD OBD2 Professional Bluetooth Scanner
The FIXD OBD2 Professional Bluetooth Scanner is a very simple, yet powerful OBD2 scanner tool for all cars. It is a small and simple-looking device. But it can diagnose over 7000 engine faults and perform fixes.
Just plug the FIXD wireless OBD2 scanner in your car's OBD2 port and connect it with your phone via BlueTooth. You will have to download the FIXD car scanner and OBD2 app for android and ios. This app will decipher the signal from the BlueTooth Adapter and give you an accurate breakdown of your car's health. The app will also provide you with how-to tutorials for car fixes.
One distinctive feature of the FIXD OBD2 BlueTooth adapter is that it can keep track of your car's maintenance and notify you when it is time to visit the service center again.
Features
Top Selling Innova Scanners
Over 7000 error detection
Tutorials on fixing
Can provide cost estimates and more information with premium subscription
Pros
Can work on all vehicles with OBD port
Connects with both Android and IOS
Maintenance alarm
Cons
No built-in display and speakers
Does not work with all-electric vehicles
2. BlueDriver Bluetooth Pro OBD2 Scanner
BlueDriver Bluetooth Pro OBD2 Scanner is another modern OBD2 scanner that you can try your hands on. This scanner has a more stylish build than the previous one(FIXD OBD2 scanner).
This device is built with the help of many professional car technicians. BlueDriver is continuously updating its database. So all the latest cars are also under the radar of BlueDriver Bluetooth Pro OBD2 Scanner.
This scanner can scan all engine and system issues in your car and provide fixes for them. Overall, it is a handy BlueTooth scanner that can provide professional service for your car.
Features:
User-friendly app
LED indicator for specific operations
Scan reports can be saved for later use
Pros
Compatible with all vehicles
Compact and no-cord design
Supports both Android and IOS
Cons
The Indicator signal may be hard to understand
Must have a smartphone with BlueTooth connection for scanning
3. Veepeak OBDCheck BLE BlueTooth OBD2 Scanner
The Veepeak OBDCheck BLE BlueTooth OBD2 Scanner is a very diversified OBD2 Bluetooth scanner. It takes total advantage of BlueTooth compatibility and makes the scanner function as more than just a scanner.
For example, you can download apps like Harry's Lap Timer, DR Prius, and other compatible apps on your smartphone and use them with the Veepeak OBDCheck BLE BlueTooth OBD2 Scanner and play around.
Of course, the scanner can deliver some outstanding performance in diagnosing your car's engine, ABS, and other systems and can provide code fixing and more. Overall, the Veepeak OBDCheck BLE BlueTooth OBD2 Scanner is one of the best Bluetooth scanners in our OBD2 dongle review.
Features:
Compatible with other apps
Scan and diagnose various car performance
Features an LE connection mode
Pros
Low power consumption
Dual connection mode
Supports all five OBD2 protocols
Best OBD2 BlueTooth adapter for Torque Pro
Cons
Some compatible apps are noticeable with other diagnosis apps
4. AUTOPHIX 3210 Bluetooth OBD2 Scanner
The AUTOPHIX 3210 Bluetooth OBD2 Scanner is one of the most convenient to use scanners in the market. What makes it stand out the most is its graphical presentation. The scanner companion app displays all information in a graph format to quickly summarize all important aspects of the vehicle.
This is an all-in-one OBD2 BlueTooth scanner. This means, it can perform all sorts of diagnoses in your car. Engine, battery, and other systems. It also has a freeze-frame option that can take a snapshot of all data of the car's performance. It is undoubtedly the best Bluetooth obd2 scanner with a compact design.
Features:
Regular app updates with the latest data
All diagnoses feature in one OBD2 scanner
Explain all engine error codes
Pros
Compact and portable
Graphical representation of data
Freeze frame feature
Cons
Compatible with the Autophix proprietary app
The Bosion Navigation ELM327 OBD2 Scanner is a simple BlueTooth scanner. There is nothing flashy about this BD2 scanner, but it does what it says. So it is a decent scanner for a decent price.
The scanner can be connected to your car's onboard computer and you can run various diagnoses for assessing your car's engine, and performance. This device works fine as a simple BlueTooth OBD2 adapter for the price. But if you are in for something extraordinary, then this is not the best OBD2 dongle for you.
Features:
Vast database for car performance codes
3000 universal code definitions
Can connect via WiFi
Pros
Read generic and manufacturer-specific codes
Very simple design
6. OBDLink MX+ OBD2 BlueTooth Scanner
The OBDLink MX+ OBD2 BlueTooth Scanner is a great BlueTooth-compatible OBD ii scanner. It is cheap, it is simple to use, and it is reliable with powerful car diagnoses and report making.
Just plug the scanner into your car's OBD2 port and leave it there. Connect it with your phone, or PC and you can do all sorts of diagnoses. Leaving the dongle there won't drain your car battery because it has a smart sleep mode.
The OBDLink MX+ OBD2 BlueTooth scanner is compatible with many third-party apps. This makes it the best obd2 BlueTooth adapter for android.
Features:
300% faster data analysis
Sleep mode prevents the dongle from draining the car battery via the car diagnostic scanner OBD2 BlueTooth port
Pros
Manufacturer-specific codes for diagnoses
Hack Proof technology
Compatible with third-party apps
Cons
ABS and SRS diagnoses may not work for some car models
7. ANCEL BD200 Elite OBD2 Scanner
The ANCEL BD200 Elite OBD2 Scanner is another great BlueTooth Adapter for your car. The dongle is capable of scanning various codes and errors in your car. But the app makes things even better.
The app stands out because of its exclusive design. It is not any cheap-built app. The app is complete with a beautiful UI and has lots of animation. The app can establish a stable connection with the dongle and can provide live feedback on engine performance and other tests.
The ANCEL BD200 Elite OBD2 Scanner also comes with other great features, especially the alarms. The app can provide alarms for speed, driver fatigue, and radiator water temperature.
Features:
Read and delete codes easily
Quick perform various tests for maintenance
An exclusive companion app
Pros
Bluetooth 5.0; faster data transfer
Detailed representation of reports
Various safety alarms
Cons
The dongle cannot perform some engine diagnoses
There are some BlueTooth connectivity issues with iPhone
What to look at before buying an OBD2 Bluetooth Adapter
We hope that you have enjoyed our BlueTooth code reader reviews above. You can buy one of the listed adapters, or you can choose one by yourself from the market. In that case, feel free to use this buying guide to make the right purchase.
Brand
The first thing to consider is the brand. Here are some suggestions from us.
BlueDriver: BlueDriver is a reliable brand for OBD2 scanners. This brand specializes in manufacturing BlueTooth OBD2 scanners, hence the name BlueDriver. As a beginner in using BlueTooth OBD2 scanners, we believe they are the best choice. Their scanners can perform a wide range of tests for various vehicles.
FIXD: If you are in for something that looks simple, then FIXD is the brand for you. Their BlueTooth scanners have a simple design. A white body with the FIXD logo. Their companion app is no different. Their dongles can also give maintenance alarms for proper maintenance.
Veepeak: The Veepeak brand BlueTooth OBD2 scanners are famous for running third-party apps. This makes you use their dongle for various purposes other than just a simple performance scanner.
Their scanners also provide all necessary features for overall car performance testing.
AUTOPHIX: AUTOPHIX is famous for building high-quality OBD2 scanners. If you want something high-end, then we would suggest you try AUTOPHIX OBD2 scanners. They will give you a premium feel and experience of using their scanners and app.
Bosion: Boison is good for making simple OBD2 scanners. There is nothing too exclusive about their dongles. It is safe to say that their OBD2 BlueTooth scanner is on the lower-end side. So this brand may not be a great choice.
OBDLink: The OBDLink OBD2 scanners can provide all kinds of engine diagnoses to your smartphone. Also, their scanners are compatible with third-party apps. SO you can use various applications to make the best out of their device.
ANCEL: The ANCEL BlueTooth OBD2 scanners can provide you with a better experience for a relatively low price. Their products are also made with great attention to detail.
Compatibility
If you have chosen a brand for the OBD2 BlueTooth port, it is time that you consider the Compatibility of the adapter. Although the brands may claim that their BlueTooth OBD scanners are universal, that may not be the case.
It would be better to check the dongle by yourself in your car. But if you are purchasing online, then read the product details to see if your vehicle is on the list or not. Also, read the customer's review for more information on the dongle compatibility.
Functions
Different brands specialize in different functions. You will see that one brand makes an OBD2 scanner that can scan all performance of your car, while another brand can do a handful of critical diagnostics.
The number of functions also plays a role in the pricing of the OBD2 adapters. So we would suggest you pick an OBD2 scanner that can do the necessary function analysis for your car. But if you can afford one with all the functions, then go ahead.
Updates
Updates are necessary to maintain the reliability of the OBD2 scanners. SO try to pick a scanner that receives frequent developer updates.
A scanner without updates can become obsolete soon and may not properly diagnose all features.
Price
The last thing to consider is price. If you want to buy something expensive, and can afford it, then go for it. But if you are in for a budget deal, then you should be cautious about what features the dongle has to offer.
FAQ
How to use an OBD2 Bluetooth scanner?
To use an OBD2 BlueTooth scanner, plug it in your car's OBD2 port and download the companion app on your phone. Then connect the two via BlueTooth.
How to know if my car is OBD2 supported?
The easiest way to know whether your car supports OBD2 is to check under the hood. There should be a sticker or nameplate there. There you may find "OBD II Certified" notes. This indicates that your car supports OBD2.
What are the differences between OBD and OBD2?
OBD1 is connected to the car console and has good diagnostic features. OBD2 is remotely connected by the OBD2 port and has better signaling protocols.
Are all OBD2 Bluetooth the same?
No, different OBD2 BlueTooth scanners use different protocols, while some may support all five protocols.
Are OBD scanners worth it?
Having an OBD or OBD2 scanner can save you a lot of money by fixing issues before they become major issues. So yes, they are worth it.
Can you use a Bluetooth obd2 Scanner on an obd1 car with the correct pin adapter?
That depends on the scanner itself. If the OB2 scanner can perform OB1 testing protocols, then yes, you can use a Bluetooth OB2 on an OB1 car with the correct pin adapter.
Final Thoughts
So that was all about the Best OBD2 Bluetooth adapter from us. We hope that you have enjoyed our Best OBD2 Bluetooth adapter product review. So if you want to buy one, then feel free to choose one from our list. But if you want to explore other options, then explore all you want.
But do remember to consider our buying guide for the right OBD2 BlueTooth scanner for your car. The right scanner will give you the right result.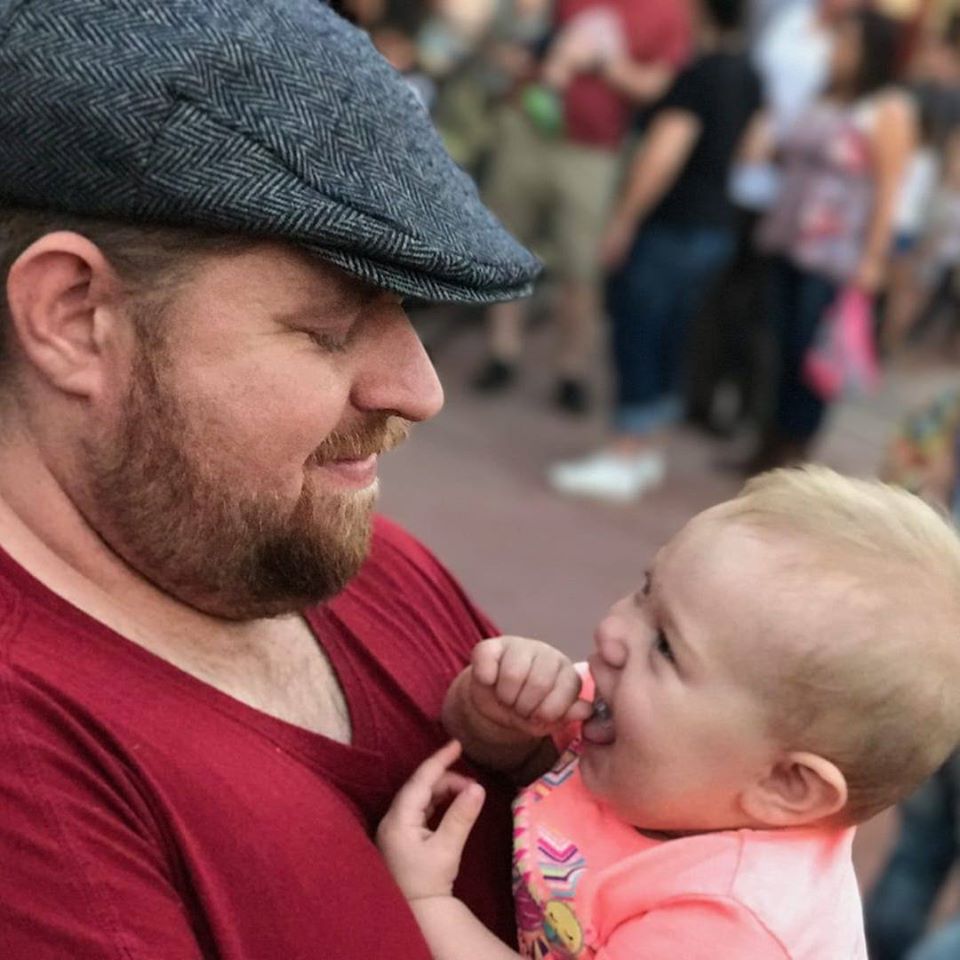 As a mechanical engineer, it's easy for David to explain the functionality of the tool. David test most of the tools before writing a review. its help him to learn something new and suggest the best product for you.