The launch is certainly one of the top auto scan tool manufacturers with a series of scanners in a wider price range. Coming with a larger screen and competitive price, Launch CRP123 has become a top pick in marketplaces. The OBD II scanner brings everything you need to perform diagnostic and eventually to maintain and repair your vehicles.
It's a commercial scanner with professional looks and functions that support at-home or at-workshop auto works. Our launch crp123 review would highlight the features, functions, and performance of the scanner.  In the market, Launch CRP123 competes head-to-head with ANCEL FX2000 so we'd sneak peek at the comparison in a section as well.
LAUNCH OBD2 Scanner CRP123 Review
Launch CRP123  is a commercial OBDII scanner that allows you to read and clear DTCs on most vehicles. The 2021 model supports all onboard diagnostic modes and protocols that check the four major systems. Furthermore, the scanner enables you to print the data for better analysis of potential and actual problems in your vehicle. A Launch CRP123 purchase already includes the lifetime free update via PC. 
Pros
Large screen

4 in 1 Live Data

Full OBD II 10 modes

Wider compatibility

Advanced functionality

24-hour technical support

Free lifetime software update

Best value for money(under $150)
Cons
Less compact

A slightly procedural software update

Limited tests
Top Features Launch crp123 Review
Read and clear codes
Launch CRP123 certainly has all the capability to read and clear DTCs. For this function, Launch CRP123 covers both full OBDII test modes and general systems including(engine, ABS, SRS, and transmission). The scanner can retrieve both generic and manufacturer-specific codes.
As for the four major systems, Launch CRP123 can also turn off the warning light on your dashboard. Regardless of what system you want to particularly fix, Launch CRP123 allows you to identify the problems, fix them, and reset the codes. Along with the live data and freeze frame features, no errors you can't identify.
Compatibility
As an all-range OBD II scanner, Launch CRP123 can actually work on most US, European, and Asian vehicle makes, you just name it. The compatibility is basically subject to the OBDII support of your vehicle but it works on the wider range when it comes to the big 4 data reading. With higher compatibility, Launch CRP123 should work on your vehicle as long as you can find the 16-pin DTC port on your dashboard.
It has the DTC library that supplies you with pivotal information about the definitions and descriptions of the codes. Not only the generic codes, but you can also get the meaning of manufacturer-specific codes appearing on the scanner screen. You can visit Launch's official website to confirm the compatibility.  
Top Selling Innova Scanners
Live data
Launch CRP123 features a legit live data stream experience. With a larger LCD color screen, Launch CRP123 supports the 4 in 1 live data. It means that you can view the live data of four major systems in one graph including the engine, ABS, SRS and transmission. In the data stream mode, you'd have four different colors in the graph which each represent the readiness of each system.
This way, you can straightforwardly elaborate and analyze the data parameters as it's diagnosing your vehicle. You can figure out the symptom-specific parameters or triggering points of the DTCs and help you focus on the actual problems in your vehicle.
Read VIN
Launch CRP123 comes with VIN reading capability since it supports the 10 modes including mode 09 for requesting vehicle information. When you start diagnosing one vehicle it could take a long time especially if you want to go comprehensively. As Launch CRP123 can read the VIN, it would help you with the recalibration of the corresponding components.
This way, you can save time and energy to do a comprehensive diagnosis on a vehicle. Even if you have multiple vehicles to scan, you can streamline the process and make it more manageable. You can eliminate hassles on these particular diagnosis tasks.
Onboard Monitor test
As you might have known, when you need to get accurate emission-related DTCs that are confirmed, you'd need an onboard monitoring test. The OBD system would confirm any malfunction on the corresponding systems but not all scanners can retrieve the codes. Launch CRP123 has the capability of an onboard monitor test, so you can diagnose and analyze emission-related sensors or systems further.
This function is crucial if you want to accurately recognize problems that affect your engine performance and efficiency. This is actually the corresponding request of mode 06 that covers retrieval of the on-board monitoring test results on EVAP systems, or specific monitored systems.
Freeze Frame
As it also supports mode 02, Launch CRP123 can also request freeze frame information. Despite viewing the live data when diagnosing, the scanner is also capable of freezing the frame data at the moment it's triggered.
Launch CRP123 can also record the data history of diagnostic sessions so you can always refer back to the before-after data for maintenance, calibration, or repairs. This way, any DIYer or mechanic can keep tracking of the vehicle's records for further diagnosis and maintenance.
I/M Readiness
Want to know whether or not your vehicle would pass the annual emission test? You can check the I/M readiness with the Smog test. Launch CRP123 supports mode 03, mode 04, mode 067, and mode 0A which provides you with everything related to the emission performance. They're all there in Launch CRP123 and you don't need to buy separate tools for the test.
Mode 03 enables you to retrieve emission-related trouble codes while mode 04 allows you to clear or reset those emission codes. With the DTCs on your hands, you can ensure the problems are fixed and your vehicle passes the test.
Lifetime Software Update
As previously mentioned, Launch CRP123 comes with a lifetime free update. Despite the firmware, the updates from the manufacturer also cover the DTC library. This way, you can extend the Launch CRP123 use-life for more years and for diagnosing newer vehicles as well.
This feature is certainly a great deal since you won't need to subscribe to plans or pay additional fees to access the full services. You can get the most of your Launch CRP123 scanner and extend your user experience longer.  The updates are available online and you can also obtain tech support from the manufacturer.
Advance features Launch crp123 Review
ABS Systems
If you're riding a newer car with an anti-lock braking system(ABS), then you'd need a scanner that can cater to this function as well. The performance of your ABS systems is critical to your safety riding experience since it controls the braking force and prevents it from locking which could be hazardous.
Launch CRP123 is capable of scanning your ABS system and providing you with information on whether there are problems in the component. With the scanner, you can practically check your ABS anytime you need and ensure that it works fine for long trips or daily trips.
Transmission System
Launch CRP123 can reliably read the codes of your transmission system and reveal the problems on different components. Sometimes it's not your engine but the stalling transmission that decreases the performance of your car. On the other hand, you might have experienced rough transitions between gears. With the capability of transmission-code reading, you can potentially eliminate performance problems coming from your transmission system.
You can use Launch CRP123 to scan both manual or automatic transmission and bring your DTCs.  The DTC library would tell you the definition of the corresponding codes so you can either repair or replace the components. Either way, you can ensure the best performance of your vehicle with the scanner on your hand.
Supplemental Restraint System(SRS)
SRS is a pivotal part of the safety system in your vehicle that covers the airbag and seatbelt. While it's crucial for safe riding, it's hard to know whether they're working. Launch CRP123 is able to read the DTCs of your SRS so you can ensure the actual condition of the system.
The properly functioning SRS would expand the air passenger in the first impact of the collision. Even though it's considered supplemental, this restraint system is the critical safety feature that protects you from being fatally impacted by a possible collision on the road.
4 in 1 Live Data Graphing
The big size LCD screen provides Launch CRP123 with more flexibility in displaying various data. The ultimate viewing feature of the scanner is, of course, the 4 in1 live data graphing. The large screen makes displaying four different graphs in one layout possible. Launch CRP123  allows you to stream live data of engine, ABS, SRS, and transmission on one screen.
Instead of changing the default system interchangeably, you can view the four graphs in different colors. You can easily notice the triggering points of these systems and won't miss one because they're all there altogether. There's no necessity to do four-time diagnosis sessions just to view the live data of the four systems.
| | | |
| --- | --- | --- |
|   | Launch CRP123 | ANCEL FX2000 |
| Price | $140 | $159.99 |
| System Coverage | Engine, Transmission, ABS, SRS | Engine, Transmission, ABS, SRS |
| Live Data Stream | Support, 4 in 1 Graphing | Support |
| Freeze Frame Data | Support | Support |
| OBD II Modes | 10 Modes | 10 Modes |
| DTC LIbrary | Yes | Yes |
| Online update | Yes | Yes |
| Print Data | Yes | Yes |
| Advanced Functions | 4 in 1 Live Data Graphing | 5-system registration reset |
How do I update my CRP123 scanner?
Follow these steps to update your Launch CRP123 scanner:
Go to Launch official website and navigate to launch crp123 review page

Download and install the update package on the corresponding page

After installation is completed, launch the update program

On the main interface, input the serial number of your CRP123 that you can find in the back of the scanner

Complete the information: email address, email address confirmation, and registration code(find it by connecting your CRP123 to the computer you use for updates)

Turn on your scanner, press the help button, and find the tool information

Get your registration code and input it to the updated interface on your computer

Insert the TF card into your computer's card reader

Open the CRP update tool again and launch the updates you want to deploy

Proceed with the updates and unplug the TF card from the card reader

Insert the TF card into the scanner again and turn on your scanner via computer or DTC port

On the scanner screen, press OK when you're offered the system upgrade
Is Launch X431 any good?
Launch X431 is a decent scanner with extended performance. Coming with a large battery, you can use the scanner for hours before recharging. It has a superior camera for a scanner that enables you to capture HD pictures for better testing. The construction is waterproof so you can rest assured using the scanner on different terrains. Above all, the 24-hour technical support is one of the most legit features you can enjoy.
How do you use Creader professional CRP123?
Launch CRP123 is an OBDII scanner that would connect with your vehicle through the DTC port. You should find the 16-pin port in your dashboard and connect the scanner cable to it. Turn on your scanner and access the functions you want to deploy. You can either read the DTCs or launch advanced functions from there.
Who makes launch scanners?
Launch scanners are manufactured by Launch Tech., Ltd, an automotive diagnostic and under-car service manufacturer based in China. Launch CRP123 is one of the products on their automotive diagnostic lineup that goes commercial for DIYers and car owners. Launch X341 is another product from the manufacturer that has become one of the most powerful scanners in the market.  
launch crp123 review is a great commercial scan tool that works on most OBD II compliant vehicles with complete 10 OBD II protocols to perform. It reads and clears codes of the four major modules including engine, transmissions, ABS, and SRS.
Our launch crp123 review reveals that the 4 in 1 live data graphing is the ultimate feature that streamlines your auto diagnosis process. While it offers similar functions and features as the Ancel FX2000,  Launch CRP123 has a lower price tag.  Generally speaking, launch crp123 review is ideal for consistent DIYers and for handy professional scan tools.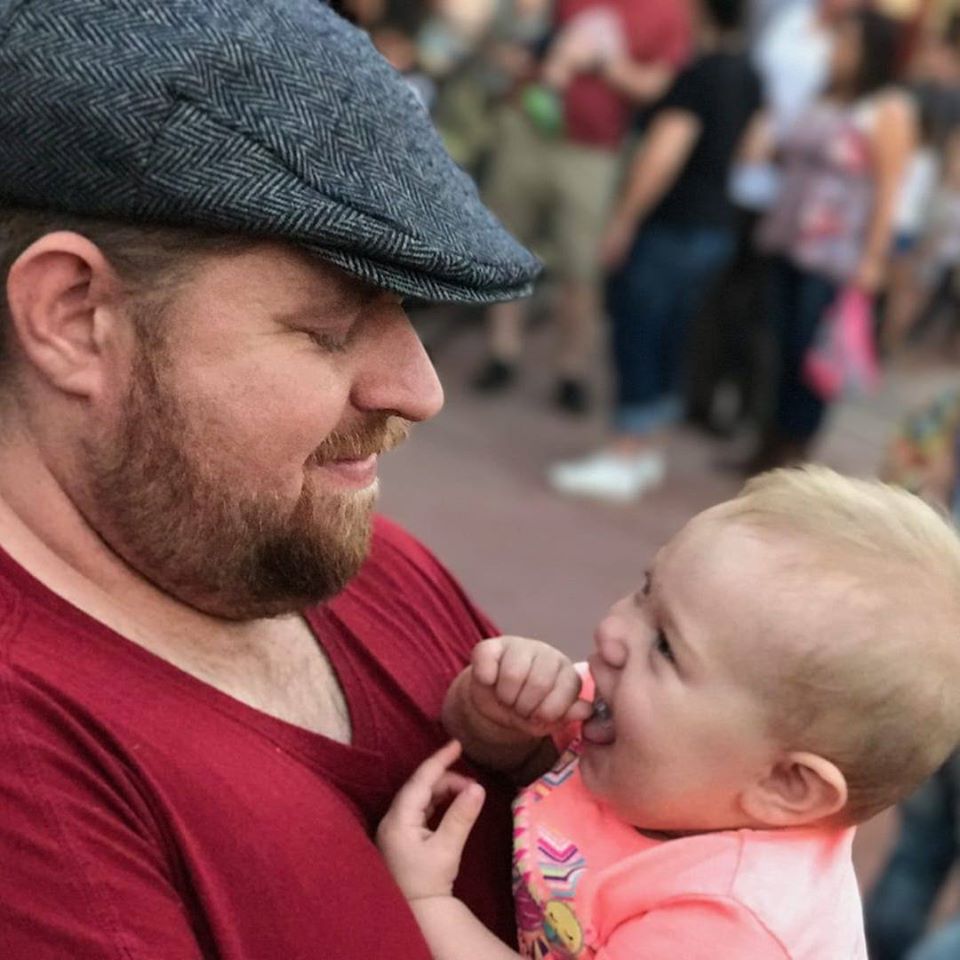 As a mechanical engineer, it's easy for David to explain the functionality of the tool. David test most of the tools before writing a review. its help him to learn something new and suggest the best product for you.