The Innova 3160RS and 3160g is an OBD2 tool primarily used to carry out vehicle diagnoses. These tools are professional tools made with a commercial workshop in view. Thus, if you want to experience effective and precise diagnostic on your car, these tools could be all you need.
In this review of Innova 3160 RS and Innova 3160g, we want to highlight every detail about the product to guide you in your buying decision. It is a suitable tool for technicians and mechanics.
Innova 3160g and 3160 RS Review
While other scanners require plugging into the OBD2 port, 3160g and 3160RS scanners use Bluetooth adapters for flexibility while helping you see live updates on your phone. It can connect to your PC for further analysis. The screen is 25% larger than a similar product, making it easy to read all diagnostic results at a time.
It features advanced engine diagnostic that enables playback and recording of data and supports ABS and SRS systems. It performs numerous functions such as turning off the check engine light, displaying freeze frame data.  The life data keeps you informed on how the vehicle is operating at every point in time.  This update makes it easier to locate the cause of any problem. The live data function includes reading of fuel trims, engine RPM, and air intake pressure. Also, live data adds graphing to its features which include displaying live data for easy reading.
Furthermore, graphing become more effective through the function of freeze frame data function. The freeze-frame allows you to take a snapshot and save it on your device for playback. It has an emission readiness test which tells if a car would pass an emission test, this will help save time and money. Likewise, the scanner renders free access to the repair solution website and can direct you to the correct webpage to solve any problem. As a result of the repair feature, the reader can know trouble codes and can hint the mechanic on what needs repair.
The scanner works as a code reader to read errors from transmission systems, SRS, and ABS. It can turn off the warning light that shows up on the dashboard, such as turning off the check engine light when it comes up.
This scan tool is suitable for automotive diagnostic service and maintenance. The scanner can inspect the engine, ABS, and SRS modules and, the TPMS help read sensor data and tire pressure. The scanner comes with hotkeys to enable easy usage for beginners and enhances straightforward operation.
Pros
Compatible with almost all car models and reset oil light after an oil change.
Quality and robust build with large color screen for quick reading and precise operation
Provides accurate data with live data graphing and streaming
Bluetooth connectivity makes data transfer fast and easy
Features labeled hotkeys for straightforward operation
It can read ABS and SRS codes
Compact and sleek design for easy use
Cons
Not compatible with all vehicles
The guidelines on the user manual are not clear
Key things in common of Innova 3160g Vs. 3160 RS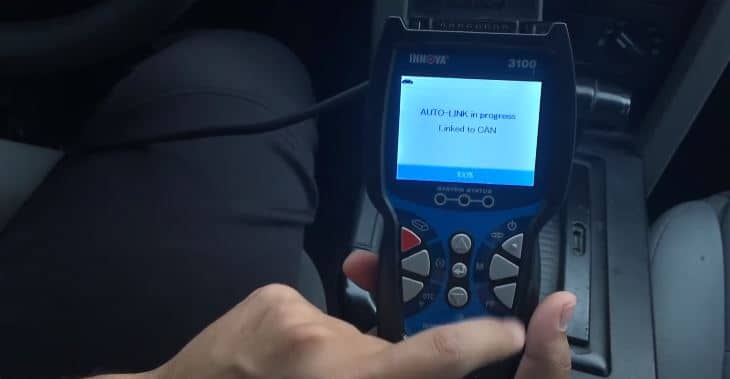 Live Data
The live data ( How To Clear Freeze Frame Data ) abilities of these scanners are probably the best feature they have. It is thrilling and exciting to see how a car is operating. It gives essential information about the present state of an automobile and saves you from constant issues or repairs. It is possible because you can easily see where the trouble is shooting from when given the highlight of data that involves almost all the major vehicle systems, like the SRS and ABS systems.
Moreover, the live data concentrates on fuel trims that tell you how well your engine uses fuel and other essential stuff like air intake temperature. Most of the time, the live data is capable of reporting to help the mechanic identify any issue with vehicles without delay. On the other hand, the life data does not suggest any solution, but it is effective when used as an indicator to light potential issues.
Top Selling Innova Scanners
Diagnoses and Clear SRS Codes
SRS means supplemental Restraint System, which is a way of saying "airbag." Each time you start your vehicle's engine, the computer runs a quick check on the airbag system. If it finds an error, a signal light will turn on, and the airbag might not function in case of an accident. However, the airbag should be fixed by a professional to ensure 100% safety.
Diagnose and Clear ABS Codes
One of the essential safety precautions the scanner features in diagnosing the Anti-lock Brake System Codes.  While driving, the ABS helps the car maintain stability and enables you to have complete control during an emergency. The scanner tool can detect if your vehicle needs extensive ABS repair.
Emission Readiness Test
It is one of the exciting functions of these scanners. The emission readiness test prepares a car for a complete emission investigation. It will either indicate amber, green or red light to indicate how well the emission system and catalytic converter function. It is the easiest way to find out if it will be worth the time and money for emission examination.
Reading and Clearing Codes
Like every other scanner from other brands, Innova 3160 scanning tools are functional and practical code readers. A code reader means that the diagnostic tool can identify trouble codes arising from different vehicle systems, such as transmission, SRS, and ABS.
After placing the regulations, the scanner will notify the mechanic of where the problem is coming from. It gives them insight on how to go about repair without wasting much time. Also, the scanner will direct you to a web where you can get assistance in fixing the problem with your vehicle.
Furthermore, both Innova 3160g and 3160RS can read and clear any error code on all OBD2 compatible vehicles. The scanners can read and wipe off codes quickly while maintaining a high level of accuracy. It works as a quality code reader and, this performance makes the scanner unique from other similar products.
Connectivity and Compatibility
The connectivity is available in multiple options for car owners. The device is connectable to your car via OBD2 cable and shows the information on the screen. Also, the scanner pairs with Bluetooth, which enables you to scan from your Smartphone.
The scanners are compatible with most car models; it works for an old and new car. The repair solution app saves time and energy by directing users to maintenance recommendations and other repair tutorials.
Key Differences of Innova Pro 3160g Vs. 3160 RS
Design
The Innova 3160g and Innova 3160RS have some differences in design. First, Innova 3160g features 10.2 by 8.2 and weighs 1.52 pounds. Innova 3160RS weighs 1.12 pounds, meaning 3160RS is more compact and lighter than 3160g.
Optional OBD1 Compatibility
OBD1 code readers are rare to find these days, only cars manufactured after 1996 feature a port for OBDII standards. Meaning, if you want to connect to older vehicles, you need a special OBD adaptor for compatibility. Innova 3160RS has made provision for an OBD1 at a small additional price. While Innova 3160RS connects with OBD1, Innova 3160g cannot.
Internet Updatable
Innova 3160g features internet updates while 3160RS does not. It enables software update which makes your device is compatible with any latest Vehicle.
Multiple Languages
Innova 3160g features a multilingual language default setting to the English language. You can switch to Spanish and French.
Innova 3160g Vs. Innova 3160 RS
| | |
| --- | --- |
| Innova 3160g | Innova 3160 RS |
| Does not support Transmission temperature, oil level, oil life, EPR, TRMS, and steering angle rest | Supports Transmission temperature, oil level, oil life, EPR, TRMS, and steering angle rest for almost all 11996 and latest car models |
| Has been in the market for about five years | 3610RS was introduced into the market in less than a year |
| Makes use of original Repair Solution software that is compatible with smartphones, computers, and PC | Uses Repair Solution app which is compatible with tablet and Smartphone |
Verdict
Innova 3160g
This device stands out among other similar products in the market due to some unique features it has. The Bluetooth functionality is a selling point for this scanner as you can use it as a standalone car scanner or with your phone. The big and clear display screen makes the product a better option for beginners and professionals.
You can easily access the needed information, and the well-labeled hotkeys give you a better insight during operation. The software update ensures this scanner does not go out of date and the compatibility for an older car with OBD1 makes it a good choice for mechanics and older car owners.
Furthermore, the Repair Solution software package helps users figure out the solution to whatever is wrong with their vehicle. Innova 3160g is suitable for maintenance professionals, car owners, and car dealers.
Innova 3160 RS
Innova 3160RS has a lot of functions.  It can read and reset ABD, ECM, and SRS codes. This device is reliable and offers essential diagnostic opportunities. The OBD1 coverage makes it compatible with older vehicles. TPMS helps diagnose sensor data and tire pressure to ensure a smooth ride.
Most importantly, it features a code severity level that tells if your car needs a quick visit to the mechanic workshop or can wait until you get to your desired destination.
When you need a perfect device to read hybrid battery cell voltage, Innova 3160RS will help diagnose battery charging issues. As a professional and beginner, you can consider this device for the fantastic features it has.
FAQ
How do I know if the scanner I'm about to purchase is compatible with my car?
Ans. It is a very crucial question. Majority purchase a scan tool without finding out the compatibility with their car. If you want to find out about the compatibility, go to Innova's website and quick search for features and specifications. Then, read through to see if your car is among those compatible with the scan tool.
Where is the OBD port located in a vehicle?
Ans. The OBD port is located below the dashboard of your vehicle. Some are under the steering wheel, while some cars have theirs under the gearbox.
Can I use Innova 3160g and 3160RS for several vehicles?
Ans. Yes, you can use the scan tools for most car models. The only thing to be sure of is that your car is compatible with whichever scanner you want to purchase. Innova 3160RS features OBD1, which makes it one of the best options for those with older cars.
Ans. A diagnostic car scanner is made to work with specific features tailored towards helping you understand any issue with your vehicle at every point in time. Depending on what the problem appears to be, the check engine light helps indicate faults in the car.
How do I know my scan tool is working correctly?
Ans. Know how well your scanner is functioning depends on the condition of your car. When you plug the scanner into the OBD port, just a tap on the scanning device is enough to start the data code reading process.
Related post-Innova 5410 Review
Final Word
With the uncountable OBD2 diagnostic scanners in-store, finding the best scanner for diagnosing your vehicle is essential. Different scanners function in different ways. Thus it is vital to know which can work best for you. The overall feature of Innova 3160g and 3160RS is impressive and suitable for technicians and mechanics.
Also, the scanner tools are ideal and simple for beginners to operate. The entire feature stands out among other similar products and comes at a reasonable price.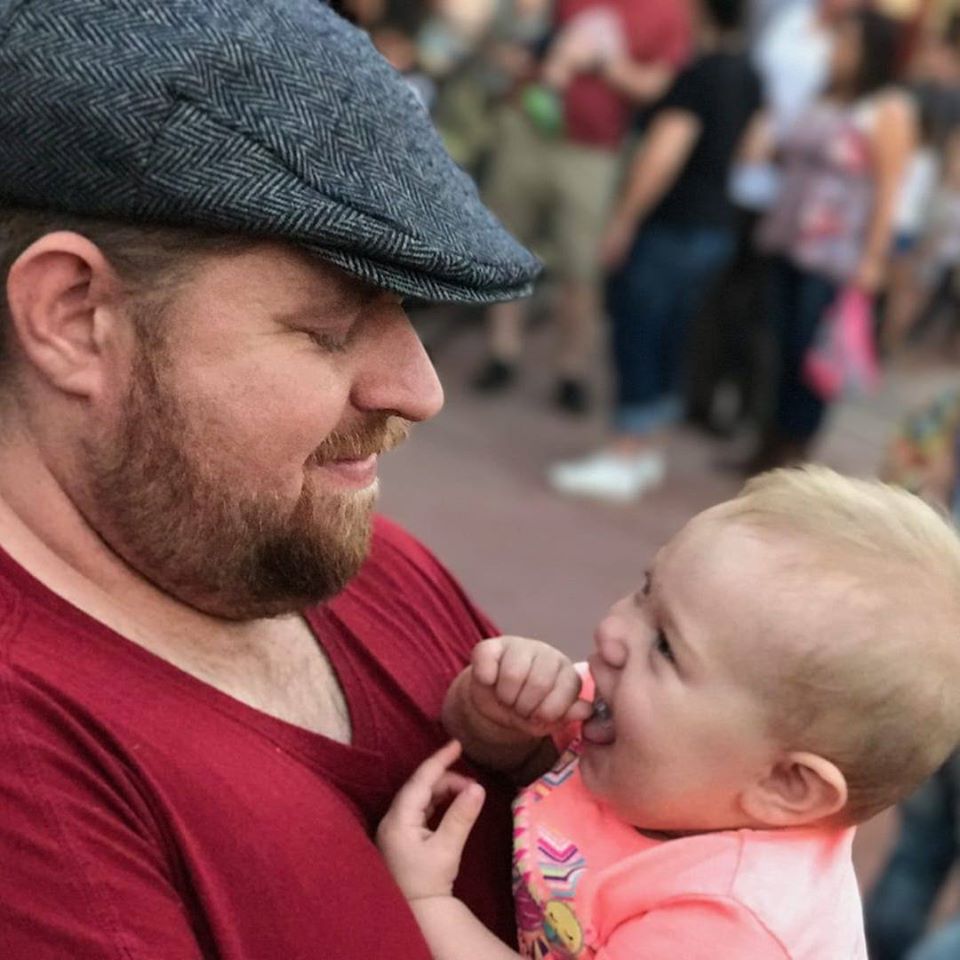 As a mechanical engineer, it's easy for David to explain the functionality of the tool. David test most of the tools before writing a review. its help him to learn something new and suggest the best product for you.