Whether you are a car fan, mechanic, or if you want to know your car's state at all times to avoid expensive diagnostic bills at the local mechanic shop, a car scanner is a must-have for you! You don't have to break a bank before you purchase a diagnostic tool for your car. The fact remains that tools conserve money for every car user.
Furthermore, the scanner features a professional OBD code that allows you to troubleshoot various components of your cars, such as airbag, suspension, brake system, and every other system in your vehicle. The scanning makes car owners aware of defaults and ensures each system functions ideally for your car to work as it should.
INNOVA CarScan 5410

Professional OBD2 Scanner

Review
INNOVA 5410 has the day due to its versatility and ability to diagnose when it comes to car scanners. Also, it is the best scanning to you can invest in to save the stress of wasting time at the local mechanic workshop. It is straightforward to operate and has many features to serve numerous purposes.
The main attraction is a color screen and LEDs that help indicate issues without taking much time. The hotkeys serve as a shortcut to help reduces the number of menus you need to press before getting the required one. Also, the screen can display over 20 pieces of information at a time. Thus, this is one of the quickest ways to help point out a problem without having to scroll through the endless list menus.
Likewise, the scanner code reader pays special attention to the smog check led indicator to flag any emission system issues immediately. The freeze-frame features help display complete information about your vehicle. From this point, you can figure out when a trouble code got triggered.
Not all car diagnostic scanners are made the same way. Each offers different functions; hence, be on the watch for some essential features that will benefit and help you.
Compatibility
Buy a car scanner that is compatible with the model of your vehicle. Factors like fuel type and make should also be considered and prioritized. Most scanners work perfectly with most cars, and some may even work for light and heavy trucks. Note that OBD2 scanners are only compatible with the 1996 and above models, while the OBD1 scanner works for an older model.
Construction/Design
The housing is sturdy and black; it is constructed from durable polymer to withstand the rigor of day-to-day use. It is 7 inches long, and 3.5 inches wide, the slightly tapered grip enables easy handling during operation. However, it is not a bulletproof construction but cannot be easily crack or break. The upper part of the housing features an easy-to-read and clear LCD.
Also, the control buttons are right below the screen, buttons are made with durable rubber material that does not wear out with time. They are easy to operate even with dirty fingers, which could be a real worry when working on your car. The OBD cord is long enough to prevent hunching over to read the displays on the screen. It is well-engineered, flexible, and well reinforced to prevent easy breakage.
Top Selling Innova Scanners
Live Data
The Innova 5410 cars scanner, just like every other scanner, can display live data. With this, you can access the vital information you want to know about a particular vehicle at every point in time. One significant part of the live data stream is the RPM and oil temperature to support the diagnosis. You can also examine your car battery and alternator, so you can find out if you should urgently take your car to a professional or not.
Oil Section
Again, oil level check, oil light reset, and oil life monitoring is part of this scanner's features. It comes in handy when built-in indicators seize to function and the meter starts malfunctioning. Connecting to the scanner makes fishing out the specific issue an easy task for you. Moreover, oil light is an essential part of a car that needs reset for vehicles to function normally. The OBD2 processor helps reset within a short period.
ABS System Diagnosis
This aspect of the diagnosis tools ensures road safety. It ensures that the car wheel does not lock during sudden or heavy braking. Also, you can check and know the exact state of your vehicle. The scanner finds out if you need to change the brake fluid. Innova 5410 is the best obd2 scanner for abs and srs.
Multiple Connection Choice
The connectivity offers multiple options for car owners. The device can be connected to your car via an OBD2 cable and displays information on the screen. Also, this powerful car diagnostic scanner connects with WIFI or Bluetooth, which enables you to scan directly from your Smartphone. Furthermore, the RepairSolutions2 app gives you access to some data on the internet, such as maintenance recommendations, links to purchasing parts, and other repair tutorials.
Code Severity Level
The code severity level comes in handy when you need to find out about the problem with your vehicle quickly. It helps determine how fast you need to fix a car or if the fixing can wait till every other time.
Battery Test
Having this scanner means you can monitor every default that occurs in your car battery. You can easily reset the battery cell voltage. Furthermore, it would interest you to know that this scanner works perfectly to detect battery charging and tell the voltage level on hybrid and other international vehicles. The scanner helps program and set your car incorrect shape to accommodate a new battery.
Connect Wirelessly via Bluetooth or WIFI
Before choosing a scanner, check out and ensure it has wireless features and connects to your Smartphone or iOS. Often, when you get stuck in the middle of nowhere, instead of bringing out gloves to start untangling and connecting a messy wire, the wireless scanner comes in handy. However, some scanners can support wire and wireless.
Software Update
A scanner is a digital device that requires regular updating to cover, diagnose and fix more problems. Many car diagnostic scanners offer lifetime software support, which is perfect. Because when a new car is produced, new problems are created, and only an updated scanner can keep up with the task.
However, you can update scanners online while some have to be connected to a computer.
Pros
Comes with OBD1 module to enhance easy connection with old model car

Quality and robust build with a design that fit into the hand and a clear view screen display

Even with the in-built display, it has Bluetooth and a WIFI connection

Comes with RepairSolution2 app for easy access to information on maintenance and repair

Device scans beyond powertrain, check engine, ABS, and SRS modules.
Cons
The instructions are on the manual are not wholly right

The scanner supports only a few languages
Key difference between Innova 5410 vs 5310
Innova CarScan 5410 and 5310 features a unique design compared to other similar products. It has mind-blowing hotkeys that display more than 20 pieces of information at a time. Also, the scanners feature a 9-button control panel and a color screen display that makes the device easy to operate.
Both have a 3-light LED that indicates the severity of diagnosed emission troubles at a glance. Additionally, the two scanning device features Innova's RepairSolutions2app which comes in handy whenever you get short of ideas or solution. 
When it comes to the OBD2 functions, these scanner features universal compatibility for every vehicle with OBD2 such as SUVs, cars, and light trucks made during the late 90s. These code readers can work on hybrid vehicles. However, Innova 5410 can detect an in-depth problem in hybrid vehicles, and it has an excellent battery testing functionality, while Innova 5310 sometimes cannot diagnose problems with hybrid batteries.
Furthermore, these devices feature Bluetooth and WIFI facilities, making it possible to connect to the Smartphone Innova 5410 and Innova 5310 app. This connection can check the engine light, freeze frame data, oil section, and battery maintenance. Also, it enables you to do your care maintenance by letting you know when to change the oil.
Read Hybrid Battery Voltage
Read Hybrid Battery Voltage
Read Hybrid Battery Voltage
December 3, 2023
Looking for an expensive and more functional obd2 scanner? Try Innova 5160 advance obd2 scanner
Verdict
MAINTAIN PEAK PERFORMANCE AND SAFETY ON THE ROAD - The 5410 OBD2 Scanner helps you easily find the problem and fix the problem. Use the mobile vehicle code scanner OBD2 Bluetooth application RepairSolutions2 on App Store or Google Play for real-time solutions and fixes to your automotive issues. With this app, get verified fixes, find and purchase the exact part required for repair, view maintenance schedules, buy parts, and access to Innova's wireless OBD2 best-in-class database.
PREMIUM OBD2 CODE READER WITH ENHANCED COVERAGE AND FUNCTIONALITY - This vehicle diagnostic tool empowers home mechanics, automotive enthusiasts, and service & repair technicians with professional-level functionality. It is a vehicle code reader that reads and clears OBD trouble codes and it also provides car battery reset, trip cycle procedures, hybrid diagnostics, and a total module scan. This OBD2 diagnostic supports English, Spanish, and French.
LIVE DATA FOR MORE ACCURATE DIAGNOSIS - With the Innova 5410 OBD2 scanner, you can see your vehicle's essential information like RPM, speed, and oil temperature in real-time to help identify and correct problems. You can also check and test your battery and alternator, so you know whether you need to bring your car to a technician or not.
EASY SELF-DIAGNOSIS OF EMISSION STATUS AND OTHER IMPORTANT INFORMATION - Know your smog check results before your state does. This vehicle fault code reader determines whether you'll pass a state vehicle smog test and can also read and show your oil life display & level that helps you monitor your auto's lubricant status easily.This engine reader has a full system obd2 scanner that includes functions for ABS (Brake), SRS (Airbag and Seatbelt) to make sure you're always driving safely.
BUY WITH CONFIDENCE WITH USA DESIGNED AND SUPPORTED PRODUCTS - Our California-based, ASE-Certified Customer Support Team is glad to assist you as you navigate through this product. It's a perfect diagnostic car scanner for all cars compatible, use it on any foreign or domestic 1996 or newer OBD2 car, light truck, SUV, or hybrid vehicle. Questions? We're here to assist you.
December 3, 2023
Buy a scanner that has your car requirement in its features. If you are a beginner and want to save money, choose a scanner consisting of all the essential features.
On the other hand, if you are a professional or a mechanist, you can purchase a scanner with advanced features to serve light and heavy-duty use. Also, this will save time, money and boost your profession while boosting the functionality of vehicles.
For experts Innova 5510 Review & Comparison (Innova 5510 Vs 5410)
Final Word
This car diagnostic device empowers automotive fans and home mechanics. It functions on a professional level while giving a complete insight into the default in your car. As one of the best scanning tool, Innova 5410 offer a wide range of service while saving you the hassle of being stuck with your car and not knowing what to do. This product is reliable and high recommended for both experts and beginners.
The device is a special plug for every automobile owner. With this scanner, you can check set and reset your car system for greater efficiency. It detects problems, and the availability of the RepairSolutions2 app gives you a clue on and solution for every default. Thus, it saves time and money you could have spent in the mechanic workshop.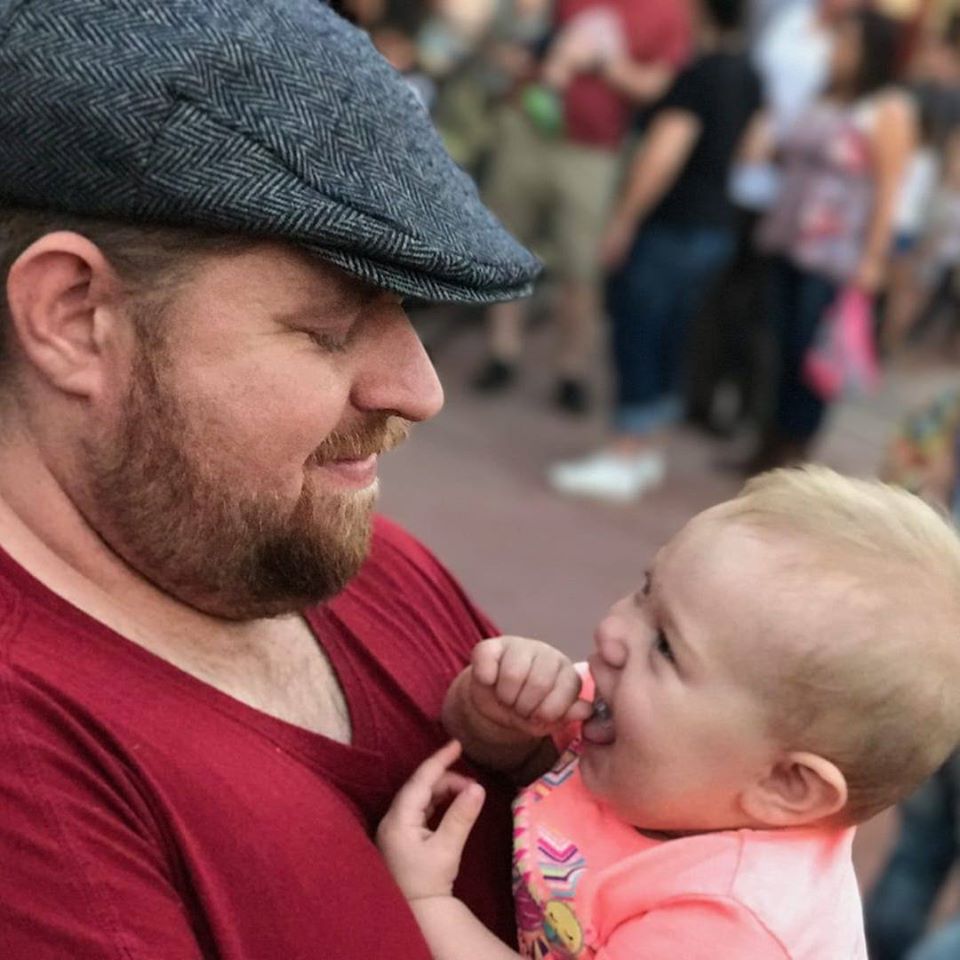 As a mechanical engineer, it's easy for David to explain the functionality of the tool. David test most of the tools before writing a review. its help him to learn something new and suggest the best product for you.