Looking for the most effective and powerful home appliance to give you a hand with all the cleaning tasks? Cordless pressure washers are just the thing you have been waiting for.
This great and affordable cleaning tool is constructed in a compact shape and is built to generate enough pressure that allows deep cleaning for various surfaces.
The best part? It runs entirely on battery and does not require any power outlet to operate. Although there are many options to pick from, some important features separate the best battery operated pressure washers from the others.
This easy and handy tool has managed to gain a lot of popularity and is undoubtedly a worthy investment for people who have to face vigorous cleaning chores on a daily basis.
5 Best Cordless Power Washers
Here we'll be presenting some of the most popular washers out there, which are currently dominating the market.
WORX WG625 20V Hydroshot
Starting off the list, we'd like to introduce the WCG625. This gadget ensures that cleaning will become fun again as it has a whopping PSI of 320 with a water flow rate of 0.53 gallons per minute, so you know you'll be getting into every nook and cranny with its precision tip.
If you're still unsure about the pressure, well, this thing is capable of putting out five times the force of a regular garden hose, which is just enough to wash away anything and everything you're trying to clean.
Still, it provides just the right amount of force, as to not be detrimental to the object you might be cleaning, for example, the paint of your car. It is more reliable cordless pressure washers.
This device is able to pull up water from practically any source simply by dunking the hose into any water source, such as a bucket, a lake, or a pond, or even attaching the hose to a tap.
Top Selling Innova Scanners
But if you're feeling extra portable, this cordless power washer allows the usage of a bottle adapter, letting you carry water on the go. All of which is housed in a 3.7 lbs form factor and powered by a rechargeable 20V Max Lithium Power Share battery, which I might add, can power all WORX 20V Power Share tools.
Pros
Provides around 320 PSI
Water flow rate of 0.53 GPM
5 times the force of a regular garden hose
Has 5 different settings
Weighs 3.7 lbs
Can pull up water from any clean source
Portable water bottle adaptor
20V Max Lithium Power Share battery
Cons
May require extra battery
Durability of it is uncertain
Pyle Pure Clean Outdoor
If you're in the market for ease of use, comfort, and portability, then look no further. This battery-operated power washer has a whole array of tricks up its sleeve.
This machine provides a quick, "on-the-go" service only by adding water to its 4.5 refillable gallon tank, meaning you won't have to constantly run back and forth to fill up the tank every time.
Boasting a rechargeable battery which you just plug into your vehicle cigarette lighter or accessory outlet, means this battery pressure washer is perfect for traveling. Just pop it in the trunk of your car and worry not as it's extremely compact, durable, rugged, and made to take a beating.
But don't let its small size fool you, as it gets any job done with no effort while conserving as much as energy and water as possible. Pairing it up with the massive capacity of 4.5 gallons, you can rest assured that there will be more water to spare for the next job at hand.
Pros
"On-the-go" service
Energy and water-efficient
Compact and versatile
Able to hold up to 4.5 gallons
Rechargeable battery
Cons
Spray nozzle durability
May become heavy making it hard to move around
Ivation Multipurpose Portable Spray Washer
After spending a few moments with those two previous powerhouses, why not take it down a notch with this nifty battery powered pressure washer?
Unlike most others, this particular pressure washer focuses on being rather gentle with a pressure output of only 130.5 PSI. However, having such low pressure may not be such a bad thing as it opens up a wide selection of abilities such as: washing your car, showering your pets, watering your plants and garden, and so forth.
This tool mainly aims to remove the hassle of most battery powered washer's hose. Its lightweight form factor allows it to be easily moved around, whilst being fairly durable. The integrated roller wheel quite literally speeds up the process, allowing this equipment to move rather swiftly on uneven terrains.
And lastly, to top off its convenience factor, it not only holds up to 4.5 gallons of water with a detachable water canister but also has a large capacity battery. Since it has a lower PSI compared to most washers and also having an ergonomic continuous trigger nozzle. But, it manages to save tremendous energy in the process.
Pros
Perfect for gentle cleaning
Lightweight
Integrate roller wheels
Large capacity battery
Holds up to 4.5 gallons
Saves water and energy
Cons
Attachments may disconnect from time to time
Detachable water canister might wear out over time
Ryobi RY141612
It's quite hard to imagine yourself swinging around a battery power washer with swift, agile movements, but you will be mistaken if you overlook this piece of equipment.
Boasting a massive 1600 PSI, this gadget is capable of delivering power on par with the likes of industrial-grade machinery yet managing to clock in at only 17 pounds.
Considering its lightweight design, this instantly adds to its maneuverability. This means you don't need to be a strong man to gain serious power at the palm of your hands.
But not only is it light in weight, but it has also known to be user-friendly as well; it is extremely easy to assemble and disassemble at a moment's notice, meaning you can start using it as soon as it walks through your front door.
Furthermore, this tool provides three separate nozzles for different cleaning tasks. It can be well adjusted according to your needs, and this allows it to be 50% faster than usual.
Considering its manageability, this gadget is exceptional for recreational purposes such as cleaning your bike, grill, car, the yard, patio furniture, and so on.
Pros
1600 PSI
User friendly
Extremely maneuverable
Very lightweight
Three different settings
Cons
Relatively short hose
Battery is compromised
Sun Joe SPX6001C-XR
If you looking for a best Cordless Pressure Washers, at last but not least, introducing the most versatile out of the bunch, the SPX6001C-XR by Sun Joe. This bad boy is packed with powerful features to satisfy every kind of customer. Whether you are just looking for a handy gadget to have around the house or multifunctional tool ready at a moment's notice.
Also, this battery-powered power washer is rather smart as it complies with different situations. It allows the user to change the pressure with its pressure select technology, so the user can switch between the PSI of 500, 650, 800, and a maximum of 1160 with a flow rate of 1 GPM.
Pairing this with the "Total Stop System," that automatically turns the pump off when a trigger isn't activated, thus conserving energy and lifespan of the machine.
An immense 4 amp/600-Watt motor is the powerhouse of this pressure washer, allowing it to run smoothly, whilst maintaining a decent 5.0 Ah battery with a quick charger, customers can practically use this effortlessly without it ever running dry.
Having various quick-connect spray tips ranging from 0°, 15°, 25°, 40° and also a soap spray allows it to tackle a wide array of problems, hence not being subjected to limitations. So, we can say it is the best cordless pressure washers.
Pros
Pressure select technology
Total stop system
4 amp/600-Watt motor
Flow rate of 1 GPM
Various quick-connect spray tips
Durable battery life with quick charger
Cons
Battery replacement may not be cheap
Might be expensive
What to Look for Before Buying?
To round up our judgment of what to look for while buying a cordless pressure washer, here are a few key pointers to note and prioritize.
Battery
First and foremost is the battery and its capabilities, the amount of time it can survive on one set of charges. Most washers fail to dish out even 15 minutes at a time, which results in a constant battle of charging and using it, completely making it inconvenient as a cordless washer.
PSI Output
Secondly, the output of PSI is able to put out, which indicates the expectations we should have from the device, as it can vary. As we saw from the last washer, you can even switch up the level of PSI, giving you more variety and control, which is preferable.
Attachments
Thirdly, the various attachments it comes along with it. If a pressure washer doesn't come well equipped with all the necessary accessories out of the box, it's a bad deal. Having to buy extra parts can become a hassle, so looking into it beforehand can ease the process.
Weight
And lastly, the weight is a massive factor, as it determines the maneuverability of the equipment and how well we're able to move it around. We do not want something which ends up being a burden to move around despite being compact.
Thus, we must choose the pressure washer, which allows us the maximum ease of usage and portability.
Frequently Asked Questions
Are cordless pressure washers a replacement for the industrial-grade washer?
No, they are not. As cordless washers are meant to be used for the everyday consumer, they have been kicked down a notch as they are used to clean things like cars, water the garden, maybe even shower your pet.
Is there any way to get better battery life?
Yes, however, the drawback of it is; becoming too bulky. Since these cordless washers are meant to be extremely portable, their batteries have been shrunk down to maintain a compact design, allowing it to be considered lightweight.
Is the cordless power washer better than a gas-powered corded washer?
No, they aren't, mainly because gas-powered washers are far more affordable compared to cordless washers, whilst providing more firepower; thus rendering it as poor value for money. However, the ability to use it without the dependence on a power outlet at all times makes it convenient.
Conclusion
Cordless pressure washers are undoubtedly the better output of modern technology. This handy tool, which runs entirely on battery, is bound to make our cleaning chores a lot easier saving us a good deal of time. It is definitely an affordable and a deal for people handling regular cleaning projects.
To make it even better, these five best battery operated pressure washers should ensure a worthy investment.
Read more Makita Cordless LXT Best Cordless Power Tools in 2020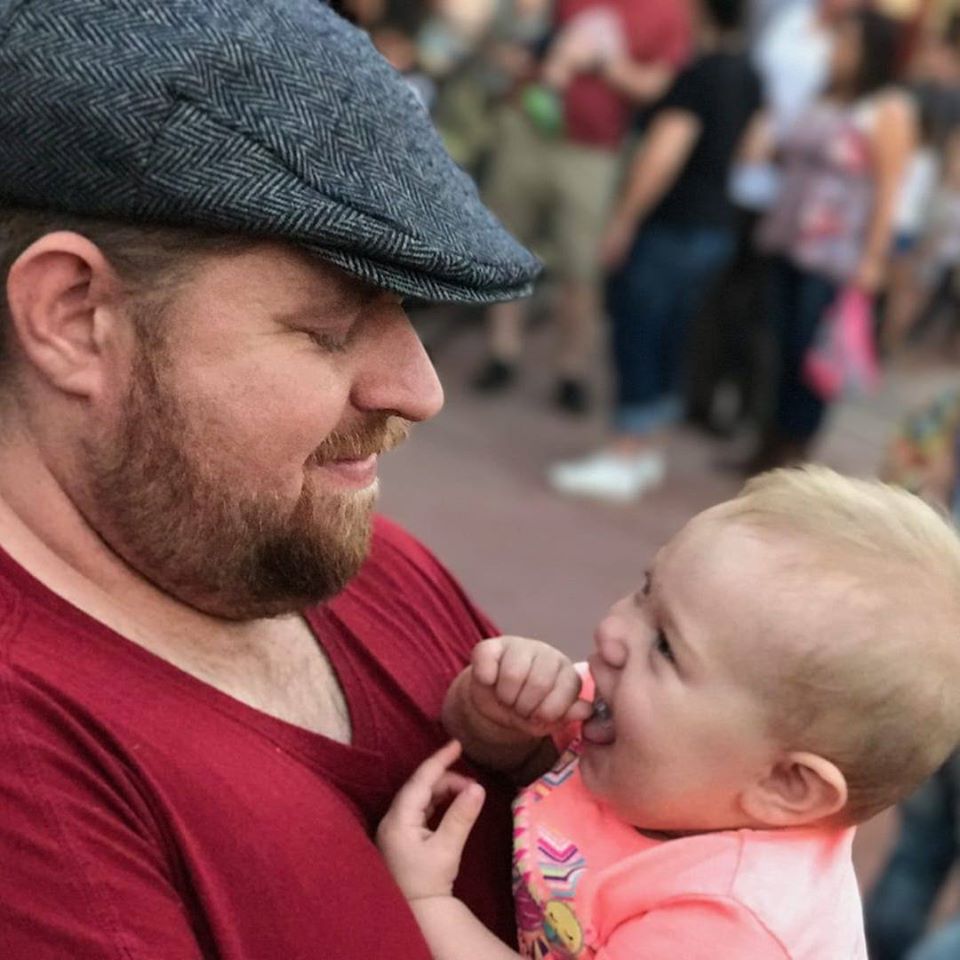 As a mechanical engineer, it's easy for David to explain the functionality of the tool. David test most of the tools before writing a review. its help him to learn something new and suggest the best product for you.