The Ancel BM500 is the only tool for BMW car owners or technicians will ever need. This scan tool has a wide range of diagnostic capabilities. It also provides a few resetting options that work with BMW, MINI automobiles, and even Rolls-Royce. It is adaptable and reasonably priced, making it an excellent choice for everybody.
To assist you in making the best buying decision, we will focus on its significant features, pros and cons, and even its distinction from another scan tool in our Ancel BM700 review.
Ancel BM700 Review
The Ancel BM700 is a reading scanner (full system) supporting BMW car diagnostics. It works with the OBD2/EOBD international diagnostic instrument and may also be often used to look at engine systems from other manufacturers.
The BM700 Obd2 scanners, an enhanced version of the much popular BM500, provide fundamental operations like reading and erasing fault codes from any system. It also analyzes data flow and VIN information. Advanced features like EPB reset, DPF regeneration, battery registration, SAS learning, etc., are also offered. It pertains to all of these BMW Group vehicles: BMW, Rolls-Royce, MINI, sold in the U.S., and even most Obd – ii automobiles sold following 1996.
Furthermore, the BM700 allows many languages, allowing you to select the dialect with which you are most comfortable to prevent linguistic barriers. Lastly, this Ancel BM700 could help save money by providing online free upgrades and updates for the rest of your life.
Pros
BMW Group vehicles receive an all-system diagnosis
A large number of maintenance as well as reset functions are available
Injector coding, as well as SAS calibration, are supported
Hotkeys of the interface are easy to use
It can be utilized with automobiles built before 1998 with a 20-pin connector
Long-lasting and durable design
Display with high clarity
Supports many languages
Cons
There is no Mac support
Bluetooth adaptor must be purchased separately
Non-BMW automobiles have fewer diagnostics
Main Features
In our Ancel BM700 review, let's look into the main features of the OBD2 scanner.
Outlook and Build Quality
The BM700 scanner tool for BMW automobiles by ANCEL is a sleek, attractive scanner with a beautiful design. Its ergonomic form makes it so much easier to hold, and its compact size allows this to be stored underneath any steering wheel for viewing the vehicle's computer.
It also features a unique blue finish that sets it apart from all those other black and white scanning tools. It's a much more handy scanner than most others because of the increased scanning speed, crisp display, and convenience of use, which is particularly significant if you are also planning to scan your other vehicles.
Connectivity
After scanning the vehicle's computer, users could use a USB cable that connects this scanner to either a PC for additional diagnostic testing or even control its scanner by using the BM700's conventional buttons.
Top Selling Innova Scanners
The following are some of the buttons it has:
Battery levels
Brakes for starting the engine
Manual Transmission Powertrain
The sound system
The electricity supply
Diagnostics on a Step-by-Step Basis
The scanner's battery level function shows if the battery remains charging, completely charged up, or entirely discharged.
The feature tells you if you have enough to go to the mechanic for maintenance. A similar feature monitors if the engine is switched on or off, and if it is, it tells that the automobile is prepared to be launched.
Functionality
The BM700 diagnostics scanner could scan the internal computer utilizing three variables: voltage, current, and temperature. The scanner supports more than ten distinct diagnostic scanning types. Those scan results could be stored in a Memory card for further troubleshooting.
Depending on the automobile model, this scanner could be programmed to scan and display data on the LCD monitor or perhaps even can be printed out if necessary. The printed display results contain external assessments and more thorough information, while the LCD scan results contain real-time specifications and testing.
Wide Coverage
Diagnosis and treatment of all BMW Group automobiles, including BMW, Rolls-Royce, and MINI, can function on 12V cars, light trucks that are non-electric built following 1996 that seem to be OBD II compatible with 16-Pin Obd2 protocols.
Read and Clear Fault Codes
The ANCEL BM500 is an all-system OBD2 diagnostic tool for BMW Group automobiles. These systems, such as the transmission, your headlights, HVAC system, and even the audio system, have fault codes that scan and help in the clearing. Bi-directional management allows you to turn on or off some aspects inside the ABS / SRS system, making it easier to pinpoint the source of fault codes.
Software and Updates
The BM700 are ready to use right out from the box, without any need to register/download their updates first. Updates remain free forever and easy to install through ANCEL's site as they become available. You'll need a computer with a Windows OS for downloading updates, which Linux and Mac users should be aware of.
Warranty
The user's only warranty comes in free lifetime software upgrades and client assistance. You don't get any warranty upon their packing. Only a printed user guide, a USB – micro-USB connection for updating, and the gadget itself are included.
Advanced Features
Now, in our Ancel BM700 review, let's cover the scanner's advanced functions.
Battery Registration
The battery test feature detects an overall voltage of 12V batteries in real-time, allowing you to keep track of their state. Ignoring the importance of registration while coding for the replacement battery could lead to incorrect charging. When you change the battery in the BM700, it will have the ability to register the new one.
EPB (Electrical Park Brake) Reset
EPB is a system that uses electronic control to achieve a parking brake. When changing rear pads/discs, the Ancel BM700 is forced to release the back parking brake unit just so the caliper's piston can be pulled back. Once it's finished, it could even clear codes and switch off its EPB lights.
EGS(Electronic Gearbox Control) Clear Adaption
Automatic transmissions/gearboxes could be unreliable at times, and if not treated properly, they can be pretty costly. This BM700 could assist you in completing transmission maintenance.
SAS (Steering Angle Sensor) Learning
The BM700 by Ancel could read error codes, calibrate the sensor when necessary, and then clear the faults.
Reset Service Interval Indicator
Its reset service interval indicators include oil service, time interval, inspection reset, display service status, and accurate follow-on service.
Differences between Ancel BM500 vs. Ancel BM700
Related Scanner:
FAQ
Does the ANCEL BM700 support brake bleed?
Yes, the ANCEL BM700 diagnostic tool does support brake bleeding.
The description says that it can support all BMW Group vehicles. Why cant my car do all the functions mentioned?
Most BMW Group automobiles' OBD 6 protocols and complete system diagnosis are supported with the BM700. However, advanced features may differ depending on the car's system configuration.
Will the BM700 work on BMW motorcycles?
Because most motorbikes lack OBD2 connectors, diagnosing the bike would necessitate the use of an adapter. Depending on the motorcycle, you probably wouldn't be able to use the more advanced functions.
Can the ANCEL BM700 turn off the brake warning light on the dash?
Yes, an ANCEL BM700 can be used to reset your EPB system. When you've completed the repairs and replaced your brake pads, you can switch off the dashboard warning light.
Why is the Ancel BM700 not clearing the fault codes?
A: There are mainly two scenarios in which this could occur. The 1st one is if your connectors are not connected properly. The 2nd reason could be that you have not yet addressed the issue that led the storage to maintain the error codes in the first place.
Conclusion
The idea that this ANCEL BM700 scanner for BMW operates on a broad range of vehicles, spanning BMW to specific other models, is among its most appealing qualities. The auto diagnostics scan might reveal hidden faults with your car, including loose cables or perhaps the open computer connection that you could not see from the outside.
This scanner has a sophisticated OBD2 code reader integrated into it, which may assist you in figuring out what problems are there and what requires to be rectified.
ANCEL BM700 features a motorized flip-flap screen that could be changed to match the user's needs and can even be used with the vehicle's computer for various diagnostic tests. After everything is said and done in this ANCEL BM700 review, we must say that it's a great scanner that we strongly suggest!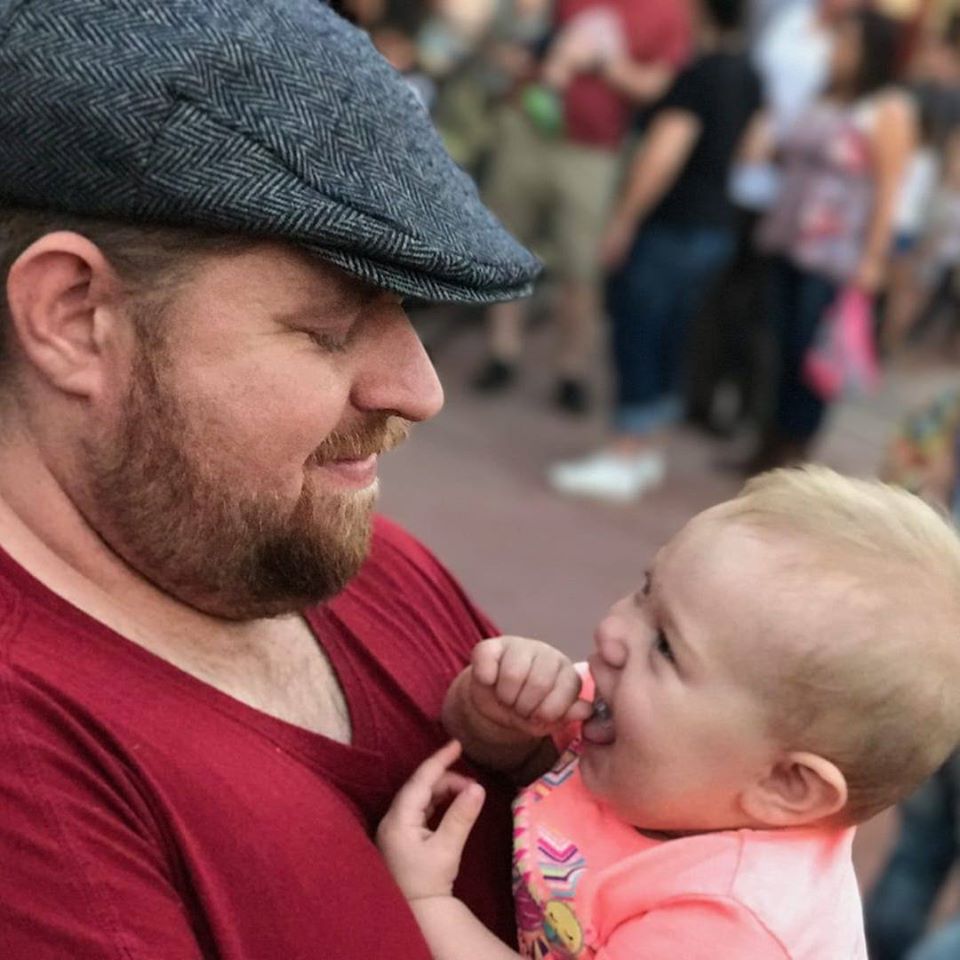 As a mechanical engineer, it's easy for David to explain the functionality of the tool. David test most of the tools before writing a review. its help him to learn something new and suggest the best product for you.