Diagnostic scanners are often known as OBD2 scanners. This tool can be plugged into your vehicle's port, giving you access to your car's computer system. Most Chevrolet cars and trucks have their access port under the driver-side dashboard.
The primary purpose of this scanning tool is to give you an overview of the current state of your car. It monitors and regulates various functions of your vehicle. With the assistance of OBD2 scanners, you can get data about your car's engine, transmission, coolant, road speed, and other critical information. This crucial information helps you understand what repairs your car needs. Continue reading this article to get an overview of the best OBD2 scanner for  Chevrolet.
Top 5 Best OBD2 Scanners for Chevrolet Review
Photo
Title
Features
Our Rating
Buy
INNOVA 5210 - Newest 2022 OBD2 Diagnostic Code Scanner

Live data.
Freeze frame data.

Check Prices

ANCEL AD310 Classic Enhanced Universal OBD II Scanner

Unit of measure

Multiple languages

 

Check Prices

Car Scanner, MUCAR CS4 OBD2 Scanner

Lifetime free wifi  update
Advanced android system

Check Prices

FOXWELL Car Scanner NT604 Elite OBD2 Scanner

Check Prices

FOXWELL NT510 Elite Diagnostic Scan

Vehicle Information
Modules Present

Check Prices
December 2, 2023
The five best products mentioned below are our top picks of OBD2 scanners for your Chevy vehicles. Let's dive right into it!
This OBD2 is a fantastic starter diagnostic scanner. It has all the necessary features, but at the same time, it does not confuse you with too many features. 5210 may not be the most effective choice for professional mechanics; however, it is an excellent pick for people learning automotive work in their own homes.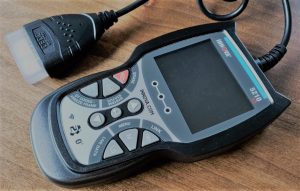 Using Innova 5210 is relatively easy as it is simple to attach it to the car's port and access the data. Moreover, you can download their application called RepiarSolutions2, which gives real-time solutions for any automotive troubles.
The Innova 5120 OBD2 gives you real-time data about your engine RPM, speed, and oil temperature, which helps you identify the problem effectively. In addition, you can also check the status of your battery and alternator by Innova 5210.
Key Features: 
You can read and clear the check engine light by one pressing a single button
Allows diagnosing the braking systems of most 1996 and newer vehicles
You can get access to live data
Innova 5210 can notify you if you need an immediate fix or not
You can find out whether your vehicle can pass the smog test
Allows reading over 20 pieces of information which minimize scrolling time
It will display all vehicle information immediately after the trouble code is triggered
2. ANCEL AD310
December 2, 2023
Top Selling Innova Scanners
The AD310 is one of the most popular scan tools. It has arrays of features at an affordable price point. This scanner can be used both by a beginner and an experienced mechanic.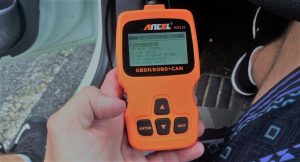 First of all, these OBD2 scanners come with three years of warranty which is relatively high for a scanner. You can use this scanner without worrying about paying for repairs. Secondly, AD310 does not require any battery because it uses car engine power to function.
Moreover, AD310 gives excellent advantages in terms of the range of languages. It will provide you with access to various languages such as English, Spanish, French, German, Russian, Portuguese, Dutch, and Finnish. In addition, this scanner has a white backlight that helps you read the codes even if it is dark. The navigation of AD310 is quite user-friendly and straightforward. You only need to use four buttons to navigate around the menus.
Key Features: 
The most notable key feature is that you don't need extra batteries to use the scanner as it powers from the car engine
The connectivity is also simple and easy as it has a 2.5 feet long cable
You can read all your codes in the dark as it has a large LCD screen with a white backlit.
You can get access to various languages, which will make your automotive work more accessible if you are not a native English speaker.
AD310 helps you test for evaporative emission system leak and indicates if you need to remove and reaffix your gas cap.
3. MUCAR CS4
Mucar CS4 scanner has various advanced features compatible with arrays of vehicles. This scanner is appropriate for automotive work at home and also if you are a mechanic. This scanner is entirely a touch screen based on the android system launched by THINK CAR.
As it is a touch screen, it minimizes the time from pressing buttons and navigating; Moreover, it allows the user to have a bigger screen. The CS4 supports four system diagnostics.
ABS: inspection of all brake components and will indicate if you have any problems with your brake components.
SRS: A safety restraint system helps detect the parameters for health status. It contains the impact of sensors, airbags, and a control module.
ECM: This allows you to inspect the car engine and clear error codes. It also helps you to find the correct problem and how to turn off your engine light.
TCM: The transmission system helps to correlate the engine speed and the actual speed of the wheel.
One of MUCAR CS4 is that the scan tool can give you a visual representation of your parameters by generating graphs. This makes it easier for you to understand if there is any absurd parameter. Moreover, you can also record your data and playback it at any time you can to compare it with other results. Lastly, CS4 is impressive for its sleek outlook and a five-year warranty.
Key Features: 
It is a full touch screen with WIFI connectivity
Has both Smog and EVAP test
You can also conduct an O2 sensor test, and it will be represented in a graphical form
You can easily find your Chevrolet's information
It has a built-in DTC code lookup library, making it easier for beginners
4. FOXWELL NT604 Elite
This is another OBD2 scanner that has 4 in one diagnostic scanners. NT604 gives the same benefits in terms of 4 diagnoses as CS4 mentioned above. The NT604 is an excellent choice when it comes to compatibility. The scanner can support about 60+ cars worldwide without downloading any other extra software.
Moreover, the scanner can also automatically identify the vehicle and perform an easy, quick scan to resolve the troubles. The scanner has a durable hard protective casing which minimizes the damage if you accidentally drop it while working.
The NT604 has both a touch screen and buttons for navigation. It also has features to analyze your data in graphical forms. It also allows you to print your results and record their results.
Similar to other OBD2 scanners, it will enable you to conduct an emission test to see if your vehicles will pass the smog test or not. Additionally, it is also 2 in 1 scanner because it can scan the codes for you and scan for ABS/SRS/TCM/ECM.
Key Features: 
It has I/M readiness, which shows if your vehicle's emission-related systems are performing correctly or not
It has an on-board monitor test that checks your vehicle's past recorded emission-related fault
It has O2 sensor tests and allows you to monitor the test results of your O2 sensors
You can reap the benefits of the AUTOVIN of the scanner. It allows the scanner to automatically identify the vehicles and perform a quick scan without any compatibility issues
You can also conduct a component test as certain parts of your car can be actuated by commands sent from the NT604 scanner
This scanner is a handheld scanner, and you can efficiently operate this with one hand. The outlook of the scanner is quite old school as buttons navigate it without any touch screens. These scanners are specifically designed for older years to 2022, and they are very much compatible with Chevrolet vehicles.
This scanner may look small, but it has advanced features like programming, actuation, and adaptation coding. If you cannot find the compatible software for your car, you can easily purchase the software and upload it to the scanner.
NT510 represents data both in graphs and tables. You can access these two simultaneously to have a better comparison. By using NT510, you can also deactivate your brakes and adapt their brakes. This scanner is most appropriate for technicians due to its robust design and size.
Key Features: 
You can perform adaption programming tasks on the control modules
The scanner comes with a memory car, a pouch, and USB cables
You can add additional models easily in the scanner
Allows easily erasing the faulty codes and turn off your indicator lights
You can check what the codes mean by accessing the DTC lookup library
Buying Guide for Best OBD2 Scanner for Chevrolet
Now that you know what are some OBD2 scanners that you need to keep on your buying list. It's time to read through some guides that you need to buy the most appropriate scanner for your problem.
OBD2 scanners have various features. Some of them are necessary, and some scanners have a few additional features, which are the price point. It would be best to keep a few essential factors in mind, such as compatibility, connectivity, elements of the scanner, and the price range.
Compatibility 
First of all, it is vital to be aware that OBD2 scanners are only compatible with vehicle models which are 1996 and above. If you have a Chevrolet series older than 1996, you need to purchase an OBD1 scanner. Most OBD2 scanners are compatible with light vehicles, but dedicated scanners are compatible with both cars and trucks.
If you have a heavy-duty vehicle, try to get an OBD2 scanner dedicated to trucks. Additionally, it is recommended to get scanners that can read both local and international cars, especially if purchasing the scanner for an automotive shop.
Connectivity 
Connectivity for OBD2 scanners is quite simple to understand. Most of the scanners have a compatible app. For example, INNOVA 5210 has Repairsolutions2 as their app. You can download these apps to record your results and get proper solutions for them. Most scanners can be connected to your phone through WIFI or Bluetooth.
It is recommended to use a Bluetooth connection if you have an android device and a WIFI connection if you own an IOS device. In addition, many scanners can be easily just plugged into your computer without worrying about internet issues.
Features of the Scanner 
There are arrays of OBD2 scanners. Some are dedicated to DIY automotive enthusiasts, and some are reserved solely for professional mechanics. Suppose you want to know the basics about their vehicle and be aware of all the codes.
In that case, you can get a simple, inexpensive OBD2 scanner such as the NT510 and INNOVA 5210. However, if you are an experienced technician, you should get scanners with more advanced settings, such as 4-in-1 diagnosis systems.
Price Range
If you are looking for an easy-to-use scanner to check why your indicator light is on, you can go for cheaper OBD2 scanners, as it would be unnecessary to pay extra for advanced settings you may not use.
Moreover, if you are looking for an overall all-rounder in terms of features and price, you should go for midrange scanners such as the ANCEL AD310. Scanners with more advanced features and diagnosis systems will be more expensive than scanners dedicated to DIY usage.
It is crucial to be aware that scanners only diagnose your vehicle's problem and indicate that there are troubles that need to be fixed. Even if you turn off the faulty codes, the underlying issues will still be there until set.
FAQ
Over here, we addressed some frequently asked questions about OBD2 while purchasing. Hopefully, you will find this helpful.
How to connect the OBD2 scanner to my car? 
You will find the access port around the driver's side below the steering wheel. Once you find the port, connect the scanner with your car.
Does OBD2 connect with all cars? 
OBD2 connects to all cars from 1996 to 2022.
Can I use an OBD2 scanner instead of OBD1? 
Most likely, no. If the car is older than 1996, you cannot use an OBD2 scanner.
Can I leave the scanner plugged in? 
Yes, you can keep it plugged in, but you can leave it unplugged if you only use it occasionally.
How many codes are there in OBD2 scanners? 
Approximately 5000 codes are there.
Is OBD2 safe to use? 
Yes, it is safe to use as it only reads your car's parameters.
Final Words
OBD2 scanners are lifesavers for your cars as it quickly helps you detect and pinpoint the problems. These scanners enable you to learn about your car more and encourage you to fix minor issues yourself. It saves you from paying mechanics to fix issues that could be easily fixed at home.
Choosing the best OBD2 scanner for Chevrolet is essential for your car as it helps you be prepared to handle any engine issues. Hopefully, the article above enabled you to have a good overview of the OBD2 scanners you've been searching.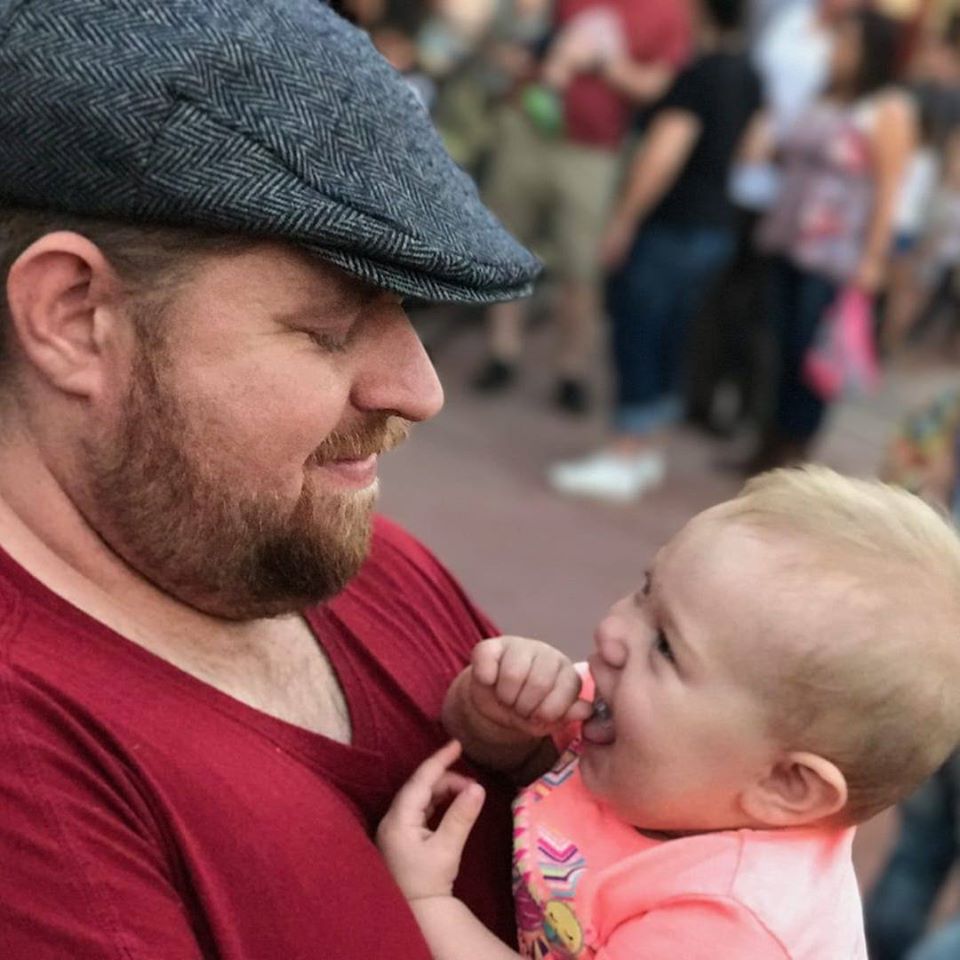 As a mechanical engineer, it's easy for David to explain the functionality of the tool. David test most of the tools before writing a review. its help him to learn something new and suggest the best product for you.