If you can use an OBD II scanner, you can solve your car's many problems by yourself, which will significantly reduce your maintenance costs. OBD II scanners of different brands are available in the market. However, the FOXWELL brand is known for its professional quality OBD II scanners.
FOXWELL's NT510 Elite is a modern OBD II scanner. And this scanner is known for its simple interface and providing accurate results. For this, we will review the NT510 Elite and NT530 OBD II scanners. And we will highlight the pros and cons of the two scanners. And also compare FOXWELL NT510 Elite Vs NT530 OBD II scanners to see which one is the best.
If you want to watch  the video please see on YOUTUBE.
FOXWELL NT510 Elite review
The FOXWELL NT510 Elite is a best-selling OBD II for BMW cars. It's a professional-grade OBD II scanner. The scanner is incomparable in reading and clearing the complex codes of the BMW and Rolls Royce car's major system. Using this tool, you can fix many problems of the vehicle without going to the repair shop.
The FOXWELL NT510 elite scanner can read and erase code by quickly diagnostic the vehicle. And this tool works very fast and efficiently. Additionally, this OBD II scanner can scan all the essential parts of the car such as engine, engine light, transmission, SAS, DISA, Airbag, etc. Also, this tool is made of excellent quality polycarbonate material so that you can use it for a very long time.
The FOXWELL NT510 Elite OBD II scanner uses a bright color display so you can see the live data. And the buttons on this tool are well managed so that you can use them efficiently. Also, the design of the NT510 scanner has been made very attractive, and the handgrip of this tool is very well.
Adding more, you can keep this OBD II scanner updated with the latest software. And this scanner supports 10 OBD test modes. Overall this is an outstanding quality OBD II scanner, and this NT510 Elite scanner has all the necessary features. So if you are a BMW car user, try the Foxwell NT510 Elite OBD II Scanner.
Main Function
Compatibility: The FOXWELL NT510 Elite SCAN TOOL is only suitable for Rolls Royce, BMW, MINI vehicles. And this scan tool supports cars from 1987 to 2021.
TPMS: A tire pressure monitoring system is an essential issue for a car user. So you can reset TPMS data using the NT510 scan tool. However, you can't operate TPMS programming with this tool on BMW cars. You have to do it manually.
SAS Calibration: You can calibrate the steering angle sensor. And after the calibration is done, the old memories will be automatically deleted.
Oil Reset: After a certain period, it becomes urgent to maintain the vehicle. Because many things in the car don't work correctly after that time, including oil light service, the oil light has to be reset. And You can quickly reset the oil light using this Obd II scan.
EPB Service: You can control the electronic parking brake service using the FOXWELL NT510 Elite code reader. This OBD II scanner allows you to perform and maintain EPB services, including activating and deactivating electronic brake systems, opening or closing brake pads, and setting brakes after new brake discs or brake pads installations.
Read and Clear codes: Using this tool, you can find the various problems of the car. You can also solve the problem by erasing the code.
DPFR: A car warning light comes on when the car's diesel particulates filter is blocked. During this time, diesel particulates filter regeneration is required. You can do DPFR using this OBD II scanner, and the warning light will turn off automatically after regeneration is completed.
ABS service: Using the scanner, you can temporarily control and activate the Antilock braking system.
Special functions: The NT510 Elite has some unique features like other scans. These diagnose transmission, register or replace the battery, initialize the power window, or tilt the sunroof.
Data: Foxwell This OBD II scanner is capable of recording live data and freezing and displaying frame data. Additionally, this tool is also able to show live car data in text and graph form.
Weight And Build Quality: It weighs only 1.41 pounds. And this product is made of good quality polycarbonate, so its build quality is strong enough.
LCD: This OBD scanner uses a 2.8 inch TFT colour panel display. That's why you can see the display readings perfectly while using the product.
Updates & Support: You can update the software of this device. By registering for free on Foxwell's website, you can enjoy the benefits of new features and bug fixes through software updates with the help of a computer. In addition, you need to flash the particular car's software for use in other brands of vehicles.
Pros
It fits nicely in hand, and its design is wonderful
Able to diagnose and display results quickly.
The data is visible for its TFT color display.
Can easily read and erase engine, SAS, ABS, Airbag, transmission, and other codes.
It has existed special features like DPRF, EPB service, oil reset.
It is effortless to use, and the navigation buttons on it are user-friendly.
Light in weight and compact in size, so easy to carry.
Free software updates are available through a free registration on Foxwell's website.
After-sales service has been provided for one year.
Cons
Only BMW car software is pre-installed.
The quality of the screen should have been a little better.
Its silicone buttons didn't look so good.
It's another best OBD II scanner from FOXWELL. And this NT530 scanner is an upgraded version of the NT520. The NT530 scanner has the same features as the NT510 Elite, but this scanner uses somewhat better quality hardware. Also, this OBD II scanner can detect and solve complex problems of BMW cars.
Top Selling Innova Scanners
This Multi-System Scanner is designed for professional use. And NT530 also supports EOBD, OBD systems. So you can use this scanner in relatively old cars. Moreover, some advanced features have been provided for BMW cars. Also, this scanner can detect and solve vehicle problems with great accuracy and speed.
The Foxwell NT530 Scanner has premium build quality. Also, the buttons of this tool are easily accessible. And this scanner has been made a bit bigger. In addition, you need to use a TF card for software updates. Overall it is a good OBD reader tool. So if you are a professional car mechanic or want to fix your car, you can use this product.
Main Function
In terms of features, the Foxwell NT510 Elite and Foxwell NT 530 are almost identical.
Clear Code: The OBD scanner can diagnose and read or erase all problematic code. Also, it can reset MIL all systems.
Data: Can display live data of car's all sensors in text and graph format. It can also freeze and display frame data.
SAS: You can use the scanner to calibrate the steering angle sensor as needed.
DPF regeneration: When your car's diesel particulate filter is blocked, and the warning light comes on, you can fix the problem by regenerating the diesel particulate filter with the NT 530 OBD II scanner.
ABS Bleeding: Modern cars now use antilock braking systems. And you can do ABS bleeding of the car with this tool. Many OBD readers do not have this feature.
Upgrade: This OBD scanner can be upgraded according to different vehicle models.
TPMS: You can reset the tire pressure monitoring system with the NT530 scanner.
Other Features: With it, you can access the data by diagnosing car chassis, body systems, powertrain, transmission.
Support: This product comes with Lifetime Software Support. The scanner has a microSD card slot. Upload the software to the MicroSD card and insert the sd card into the OBD tool. Then you have to give updates.
Pros
Easy to use and ergonomic in design.
Slightly more significant than the NT 510 and has better build quality.
The keypad is well arranged and easily accessible.
The 2.8-inch color TFT display is used.
Multiple languages are supported.
A TF card is provided with the scanner.
A nylon pouch is provided for easy carrying.
The scanner has Lifetime software support.
One year after-sales service.
Cons
Despite having the same features, the price is much higher than the basic model of Foxwell NT 510 Elite.
Only one car software is provided for free.
Essential things are similar Between Foxwell NT510 & NT530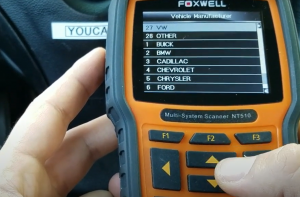 Both OBD scanners have 2.8 inch TFT displays.
Able to diagnose chassis and transmission code, engine light reset, ABS bleeding.
Foxwell NT510 Elite and NT530 Both tools are Multi-language supported.
Both OBD II scanners can quickly scan vehicle systems and detect and erase trouble codes.
SAS Calibration, DPRF, TPMS can be reset using NT 510 Elite and NT 530 Scanner.
Also, complex tasks like airbag reset, oil service reset can be done easily using these scanners.
FOXWELL's NT510 Elite and NT530 OBD Readers also can display scanned live data of the system in graphs and texts format.
In addition, features like Full system diagnosis, Battery registration, TPS, EPB, Other service maintenance are available on Foxwell NT510 Elite and NT530, both OBD II scanners.
NT510 Elite and NT530 Both tools have Lifetime software support and a one-year warranty provided.
Difference Between Foxwell NT510 & NT530
There are many differences in the design and shape of these two OBD tools from FOXWELL. The Foxwell NT510 Elite tool is much smaller in size than the Foxwell NT530.
The Silicon button is used on the Foxwell NT510 Elite, and the keypad is used on the Foxwell NT530. We found it more convenient to use a keypad than a silicone button.
There are also differences between the two tools in terms of software updates. The Foxwell NT 510 Elite OBD Scanner needs to be updated with a computer via a data cable. You also need to update the Foxwell NT 530 software using a TF card. Download the software and copy it to the TF card, then insert the TF card into the NT 530 OBD tool and update the software.
Updates
Lifetime
Lifetime
December 7, 2023
Vehicle compatibility
Although This two OBD scanner from Foxwell is designed and supports BMW cars, you can use it in other vehicles by changing the software. Here is a list of vehicles that can use these two OBD II tools.
NB: Only one car software is provided for free with these tools. So if you want to change the software, you have to buy the software according to the car model from the manufacturer's website.
Take a look at the review and comparison of the FOXWELL NT630 Plus And NT604
Final Verdict
The Foxwell NT510 Elite and FOXWELL NT 530 have the same features. But the price difference between the two OBD tools is a lot. So if you are a moderate car user, then Foxwell NT 510 Elite will be affordable and convenient for you.
Can The Foxwell NT 510 Elite Diagnose Cars Of Any Brand Other Than BMW?
Yes, it can. The Foxwell NT 510 Elite can diagnose cars of other brands besides BMW. And we've provided a list of vehicles that the NT 510 Elite can diagnose. However, this OBD scanner does not support FORD and HOLDEN cars made for the Australian market.
Also, before using this 510 Elite OBD II scanner in other brand cars, you need to change the software of the OBD II tool according to the car model.
Why is the Foxwell NT 530 more expensive even though the features are the same?
The Foxwell NT 510 Elite and Foxwell NT 530 provide the same features. But still, the price of Foxwell NT 530 is relatively high. There are some reasons for this. The Foxwell NT 530 is much larger and has better build quality. It also uses suitable quality hardware and uses a keypad instead of a silicone button. This is why this scanner is more expensive.
Can all vehicles be programmed with Foxwell 530 code reader?
The answer is no. Because this scanner supports control modules and adaptation programming in specific car models, it also depends on the vehicle's condition.
Conclusion
The Foxwell NT 510 Elite and Foxwell NT 530 are both outstanding quality OBD II scanners. And both of these scanners provide some unique features. So which one you buy is entirely up to you.
But if you are an ordinary person who loves to fix your car, we recommend you buy the Foxwell NT 510 Elite Scanner. This is a great tool, and this tool will save you a lot of money. Also, this tool is straightforward to use.
In addition, we will have a recommendation for professionals to purchase the Foxwell 530 OBD II scanner. Although this tool is a bit expensive, it has suitable hardware and builds quality. Also, this tool is a bit bigger. And the keypad has been used in this OBD reader so that you can use this tool for a long time. It's why the Foxwell NT 530 OBD II reader will be an ideal choice for those who fix cars professionally.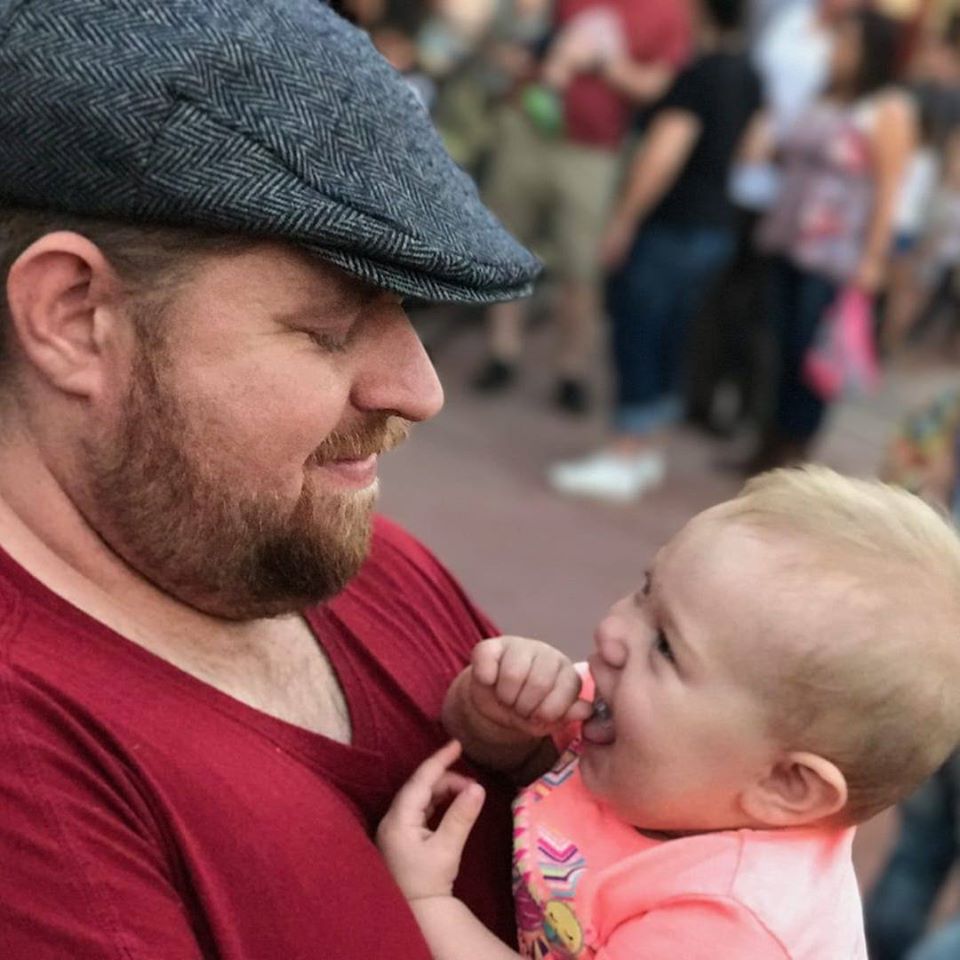 As a mechanical engineer, it's easy for David to explain the functionality of the tool. David test most of the tools before writing a review. its help him to learn something new and suggest the best product for you.