A well-featured OBD scanner comes with modern service functions like maintenance and reset. But, if you want to get all of the special features from your OBD scanner, you must consider its model. And this is where our Foxwell NT809 review will come in handy for your top guidance.
The Foxwell NT908 is one of the top options for professionals. They choose this tool as the most inexpensive tool to inspect the vehicle's check engine light (CEL). Besides, the more reset functions and injector coding capacity of Foxwell NT809 made it a popular device among users, from beginners to experts. So, if you require an advanced OBD scanner, the Foxwell NT809 will be your best choice.
Foxwell NT809 Review
The Foxwell NT809 has come with plenty of multifunctional features and advantages. Go through the given guide to get all the necessary detail about Foxwell NT908.
The Foxwell NT809 is the smarter, faster, and most accurate diagnostic tool that can make your analyzing job easier. It has 28 reset functions to bring you the top benefits. It has the design of full OBD2 functions that will allow you to cover all system diagnosis tasks.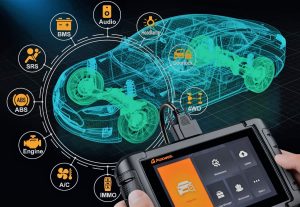 However, the number of OBD2 functions is 10, and you'll never get these 10 OBD2 functions in other ordinary scanners. So, the 10 OBD2 functions are another attraction for the top leveled mechanics to keep the Foxwell NT908 on their top list.
Pros
Most conveniently, its display is extensive.
You'll find it easy to learn its use.
It's a highly competent diagnostic tool.
It will help you diagnose any automotive problems with ease.
Cons
Its scanning process is comparatively slow.
Main Features
1. Bi-directional Control
You would be much more pleased with this Bidirectional Control/Active Test. Why? Because it will provide different benefits at a time. It will help to access vehicle-specific subsystems.
Again, if your vehicle needs a specific test, it will send commands. This tool will even turn on the radiator fan, open or close the sunroof or the fuel pump on and off, cycle the a/c clutch on and off, and perform many other vital functions to test the working capacity. One reminder, as these functions are new, you have to update your scanner to connect it.
Top Selling Innova Scanners
2. Supported Protocol and Vehicle Coverage
Generally, most of the scanners only support 40-60 car makes. But the NT809 car diagnostic tool provides more comprehensive coverage. It has more than 100 worldwide car coverage. But SUVs, light trucks, and 12V types of diesel can be equipped more efficiently with Obd2.
Advance Features
1. One-Click Wifi Update
The fast wifi Update of this scanner is an outstanding option for you. It is not like traditional scanners from which you used to get updates on computers. So, you can update your scanner just at your fingertips with its One-Click wifi updating system.
Therefore, you need not go through any tedious work like removing the card from the scanner and inserting it into a windows computer. And, comfortably, you will get an efficient update of wifi. Another benefit is 32 GB memory which is very fast and compatible to help prompt diagnosis.
2. 4in 1 Live Data Stream
With this NT809 automotive scanner, you can get 4in 1 live data graph because it can present and merge 4 data streams in one chart.
They are:
Engine RPM
Vehicle Speed
Engine coolant temperature and
Absolute Throttle position
So, you can easily view the dynamic data stream of the car and determine the car's status.
3. Battery Replacement
One of the advantages is that after connecting the NT809 car obd2 with the vehicle, it will let you know when you will have to replace your battery. The scanner can detect the battery voltage. Also, it can enter the diagnosis interface. So, you can quickly get the battery status.
4. Steering Angle Sensor Reset
The SAS Calibration means steering angle sensor calibration. The sensor is an essential part of your car's stability control system. And, you will get it below the steering wheel in the direction column. It will help you to clear the defective steering angle sensor memories.
5. DPF Regeneration
D-P-F Regeneration means Diesel Particulate Filter Regeneration. It allows you to accomplish the forced regen cleaning. The particulates could be captured in the D-P-F filter and can burn continuously to cause blockage. D-P-F Regeneration helps to clean this type of blockage. And after completing a regeneration cycle, the D-P-F light will be off by design.
6. Injector Coding
It means leaking of injectors. Sometimes the injector may become disabled, at which time some dead injectors may be missed. As a result, if you turn off an injector, the ignition system and mechanical components may fail to show an rpm loss.
7. ODO Reset
Hence, using a diagnostic computer and data cable, you can reset KM to write, rewrite or copy the kilometers value. Therefore, the KM can show genuine KM.
On the other hand, sometimes it is not correct because your vehicle's speed sensor can be damaged or failure of KM. Here you have to reset KM after maintenance.
8. ABS Bleeding
It has ABS brake bleeding, so after air exhaustion, get a firm brake pad even while repairing the ABS pump system. Moreover, if you want to change a part of the brake system, you have to bleed the brake system.
9. Oil Lamp Reset Service
It has an Oil Light Reset option which means you can reset the Oil Life Reminder. After replacing the engine oil, there is a probability of oil impurities for engine damage.
So vehicles can recalculate another optimal oil life change interval depending on the vehicle driving conditions and climate. As a result, you can get a safe journey because your car can easily dictate the next oil change interval.
FAQ
Can you use the Foxwell NT624 Elite on diesel engines?
It will depend on the model of your car, but the Foxwell NT624 is capable of performing with diesel engines. It's still very important to check the manufacturer's instructions whether the Foxwell NT624 can meet your present car model's diesel engine.
Can the NT809 reset airbag lights?
The NT809 cannot help you reset the airbag but can surely help you clear the code while the airbag job is done. So, you should reset the airbag data yourself, which helps clear the airbag collision.
However, the NT908 will help you replace the airbag with the ECU Module. After matching the new airbag information with the ECU, you can also know the fault to repair. But remember one thing you will not get any support from it for any airbag crashing data cleaning.
Are the software updates free for life?
Yes, the Foxwell NT809 will offer you free software updates. But, this free service is not for life; you'll get it for a specific period. And, once you exceed that specific time, you'll have to pay for your further software updating.
If you update the software for 1 service year, it will cost you 200 dollars. And, if you update for 2 or 3 years, you'll have to pay $320 and $400, respectively.
To Wrap Up
The Foxwell NT809 is a top dog in the present market that works as an android-based tool. This highly professional scanner has all system functions for performing quick and accurate analysis for the various control modules like SRS, transmission, ABS, suspension system, light system, etc.
If you're a car owner, mechanic, or even hobbyist and don't want to spend money resetting service type, this Foxwell NT809 review is exactly for you. Once you buy the Foxwell NT809, you will have the most professional home mechanics for your 24/7 support. Learn more about sensors Best Foxwell Scanner.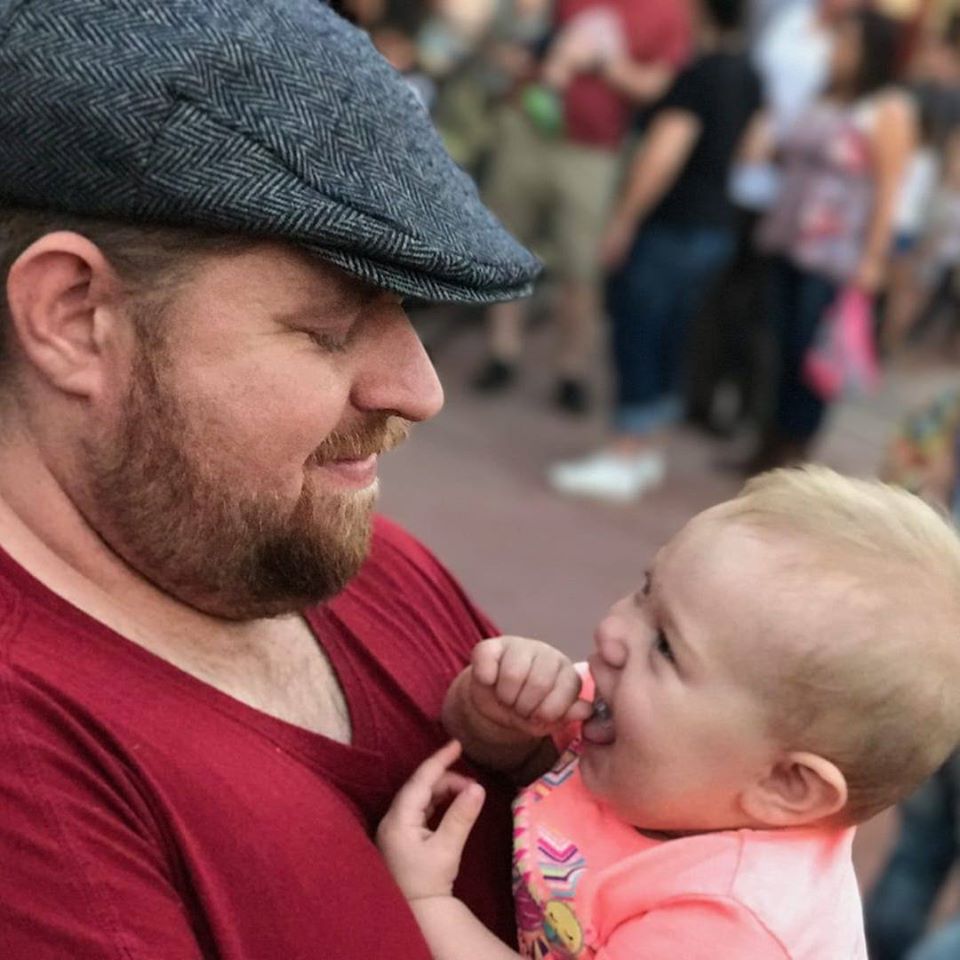 As a mechanical engineer, it's easy for David to explain the functionality of the tool. David test most of the tools before writing a review. its help him to learn something new and suggest the best product for you.