Do you think you are a good bike rider? Think again…
Do you think about all the safety measurements before riding your bike?
Maybe you are thinking that what more safety measurements can be taken after wearing a helmet, knee & elbow guard with other protection kits…
Then you should know that maintaining the perfect tire pressure and checking your bike tire pressure is also included in riding safety measurements.
In 2017 there was a report where the National Highway Traffic Safety Administration reported that 11,000 injuries and 738 fatalities were caused by tire-related accidents, and these numbers are conceived to be even higher due to classification errors in traffic accidents reporting.
So, keep that in mind; neglecting your tire pressure may lead you to injuries and life-taking fatal accidents.
To avoid such risks, you need the right pump for your bike tires. And you may find them here. We tried our best to find the best air compressor for bike tires that will be easy on your pocket as well. 😜
Our Picks for the Top Five Air Compressors for Bikers
Source
corded
cordless
corded
Capacity
150 PSI
100 PSI
100 PSI
Warrenty
1-years
2-years
Lifetime
December 3, 2023
Here are the reviews. Don't just scheme through the pros and cons. Read the article for a detailed view of the product.
I would also like to remind you that the inflators we chose are multi purpose. So, you will be able to inflate everything from car tires and mountain bikes to air mattresses.
Top Selling Innova Scanners
1. TEROMAS Tire Inflator
Top features
Dual Power
Backlit LCD Display with Pressure gauge
LED light
Capacity: 150 PSI
1-year warranty
Most of the air compressors in the market come with only a 12V DC power plug. But this device has a 110V wall plug as well. So there is no extra hassle of buying a separate 12V to 110V converter adaptor.
This unit has a maximum pressure capacity of 150 PSI with 15 minutes of continuous runtime. So, you can easily inflate your regular inflatables with this unit anywhere, anytime. But expecting to blow up a truck will definitely be an exaggeration.
The pumping speed of this machine is also pretty fast. With this unit, you can inflate a flat car tire from 0 to 35 PSI in only under 4 minutes.
Using it is also very simple. Power it up and set your desired air pressure. Then press start, and the auto shut-off feature will shut it down after reaching the desired PSI level for protecting your tires from hyperinflating.
This compact unit comes in a compact package along with the following tools and accessories-
A zipped Carrying Bag
A replaceable fuse
Three Nozzle Adapters
An AC Cable for Home Use
A DC Cable for Car Cigarette Lighter
A User Manual
The lengths of both cords of this device are also pretty good. The cord for AC power is 60 inches, and for DC it is 126 inches long. The hose also adds a length of 21.65 inches to the machine.
Theromas tire inflator is equipped with a bright LED light for night use. And you also don't need to use a light for watching the pressure gauge as it's not an analog one. Rather it's a backlit digital LCD gauge with three different units of PSI, BAR, and KG/ CM².
However, This is a very convenient product. You should consider buying it if you are looking for a dual power tire inflator, especially under 50$.
Pros
Great Battery life
Detachable power Cords
Super-Compact Design
Very high PSI compared to its size
Auto shut-off system
Handheld cordless device
Cons
It May take a bit longer at higher pressures
2.  Avid Power Tire Inflator
Top features
Dual Power Supply
Backlit LCD Display with Pressure gauge
Cordless & Rechargeable
LED light
Capacity: 100 PSI
2-years Warranty
The biggest advantage of this air compressor pump is its super compact design. This is a handheld device with a powerful compressor with a capacity of 100 PSI. The pumping speed of this unit is also very fast compared to its size. You can easily inflate three car tires in only five minutes with this device.
It has a built-in auto shut-off feature with a very accurate 1% error reading pressure gauge, which prevents your tire from overinflating. And the backlit digital LCD display helps you to monitor your tire pressure in four different units as follows PSI, KPA, BAR, and Kg/cm2.
The most amazing side of this Avid Power Tire Inflator is that it's a gun-shaped cordless dual power device. And it comes with a 20V, 1.5Ah rechargeable Lithium-ion battery pack. The battery pack also has a USB output with a real-time battery capacity indicator.
You can also use it with a 12V car power adapter. This 12V adapter is also included with the product. So, you don't need to buy it separately.
This gun-shaped air pump has a very bright LED flashlight underneath its handle that makes working in the dark easier for you.
Undoubtedly, its super compact design made it very easy to carry anywhere. But it also comes with a carry bag to make it easier for you to carry it with you on trips. You also get an air tap, a sports ball needle, and a bike valve adapter with it.
This super-compact handheld air pump with easy portability and high accuracy pressure gauge air pump is not only perfect for tire inflammation but also suitable for various uses. This is definitely one of the best air compressors for bike tires under 50$. So, don't forget to keep it in your consideration if you are looking for a super-compact and cordless air pump for your bike.
Pros
Very accurate with PSI measurements
Very Convenient to use
Compact Design
Very high PSI compared to its size
Auto shut-off system
Handheld cordless device
Cons
Battery recharging takes a very long
3. JACO SmartPro Tire Inflator
Top features
120-watt inflator for 12 volts
Backlit LCD Display with Pressure gauge
LED light
Capacity: 100 PSI
SOS pulse
Lifetime Warranty
This is a great option for bikers looking for a portable 12V inflator with a 50$ budget. The manufacturers of this air pump have tried to include almost everything you would expect from such a small machine.
You can use it anywhere with a 12V cigarette lighter plug power outlet. Operating this device is super simple. Plugin the cable, set the desired PSI, press the start button, and then you may have a cup of coffee as it'll do the rest for you.
This air compressor pump doesn't take much longer to fill the tires as it has an air flow capacity of 25L/min. Don't worry about hyperinflating your tires, as the built-in auto shut-off feature automatically stops inflation when it reaches your desired pressure limit. So, enjoy your coffee without any tension.
Its 10-foot-long power cable is more than enough to reach all tires of your two-wheeler, and the hose adds two feet more length to it. Its twist connect brass nozzle makes it very handy to attach and remove the hose with tire valve.
JACO ensures that you will have no problems at night with the LCD backlit display and the LED flashlight. There is also an SOS flashing red mode that might be a big help in unexpected events.
One of the mentionable features is its digital Gauge with an accuracy of ± 1 psi. However, this device includes just about everything you need to get rid of flat tires on an empty road.
And you also get a lifetime warranty. So, don't forget about considering it before buying a portable air compressor for your bike tires, especially when your budget is under 50$.
Pros
Auto Shut-off Technology
Very Accurate Pressure Gauge
Continuous 30 minutes runtime
Backlit LCD Display
Twist Connect Nozzle
Flashing red & SOS mode
Cons
A Bit Noisy
The airflow rate could be a bit higher
4.  Peztio Portable Air Compressor pump
Top features
2000 mAh Rechargeable Battery
Backlit LCD Display with Pressure gauge
Cordless
LED light
Capacity: 150 PSI
If you are looking for powerful but ultra-compact and super-convenient mini pumps then, this product will be on top of your choice undoubtedly. This product looks like nothing but a bulky power bank. But the fascinating fact is, you get a 150 PSI pumping capacity in such a small device.
This device runs on a 2000 mAh rechargeable Lithium Polymer battery that can inflate up to 40 bike tires when fully charged. That's not all. There is something more waiting for you.
You'll be amazed to know about the pumping speed of that small unit. The airflow rate of this tiny device is 35L/Min. This product also has a built-in digital pressure gauge with a backlit digital display, which helps you to keep track of the pressure of your bike tires in four different units as following: PSI, BAR, KPA, KG/CM².
Using this product is also very simple. Power on the unit, plug the air hose, set the desired pressure, press the start button and, then wait a while as the rest will be done automatically. You need not worry about overfilling your tire or balls or other inflatables.
Because this is such a smart device that it not only stops inflating when it reaches your desired maximum pressure but also shuts down immediately after 40 seconds of stopping the inflation to reduce battery usage.
This device is also equipped with a bright LED light that makes it easier for you to do the inflating and repairing jobs at night.
Anyways, as a compact machine, its package is also very compact. Along with the device, the package includes:
An Air Hose
Three Additional Nozzles
A USB Charging Cable
A User Manual
All in all, this is a super-compact cordless device with easy portability and prolonged battery life. So, never forget to keep it in consideration if you are looking for a rechargeable air inflator.
Pros
Great Battery life
Detachable Air Hose
Super-Compact Design
Very high PSI compared to its size
Auto shut-off system
Handheld cordless device
Cons
It May take a bit longer to pump at high pressure
5. I. AUTO STORE Premium Air Compressor
Top features
120-watt inflator for 12 volts
Pressure gauge
LED light
Capacity: 150 PSI
SOS pulse
1-year Warranty
Usually, bicycle tires need 80-130 PSI pressure for a smooth ride. But portable air compressors over 100 PSI capacity are a bit pricy. But P.I. Auto Store let your worries go by offering this 150 PSI capacity device under 50$.
This device offers a good PSI capacity and a very fast pumping with a 38L/min pumping speed, which can inflate a flat car tire in only under 3 minutes.
You don't need to worry about overinflating your tires after watching such a higher pumping speed with a higher PSI capacity, as it has an auto-shutoff feature that shuts down the unit after reaching your desired pressure.
It comes with a Schrader to Presta adaptor along with four spare dust cap. Hence, you also don't need to think about adaptability. You also get a carry bag for easy portability when you take it with you on a long journey.
Like most of the electric pump in the market, this device also runs on 12V DC with a cigarette lighter plug. Its built-in pressure gauge with the unit's digital backlit display is pretty accurate and helps you keep track of your tire pressure for safe riding.
Its power cord and air hose lengths are also long enough to reach all the mid-sized vehicle tires. So, it is actually more than enough for bikes. You also get a red SOS light along with the bright 100 lumens LED flashlight to use in a roadside emergency.
This product actually includes more features than an air compressor pump needs to fulfill its purpose. So, it worths buying it.
Pros
Very accurate with PSI measurements
Convenient to use
Very fast pumping compared to its size
Auto shut off system
Things to Consider Before Buying an Air Pumps for Bike Tires
Most of what we're talking about here is also related to regular digital tire inflators, but you'll need this section to make sure that you're buying something from the list of best air compressor for bike tires: –
Auto Shut-off
The most common mistake we make with pumping our bike tires is overinflation. But if you have an auto shut-off feature in your air pump, the compressor shuts down automatically when it reaches your desired PSI. So, you need not worry about hyperinflation at all.
So, before buying an air pump for bikes, make sure that it has an auto shut-off feature to protect your tires from overfilling.
Digital Gauges
The accuracy of the pressure gauge is a very important factor for inflating the bike tires to the desired pressure, and a digital pressure meter helps to detect it very easily.
All old air pumps on the market usually have analog pressure gauges. Although they do the job, pumps with digital meters are recommended for purchase as they provide more accurate readings and provides multiple unit conversion facilities.
Inflation Speed & Continuous Run Time
Before buying an air pump, only it's inflammation speed can give us an idea about how long it can take to fill up our tires. The more high the inflammation speed, the faster it will get your job done. So, don't forget to focus on this point.
And besides that, a device's continuous run-time is also an important factor as your machine overheating depends on that. Usually, most manufacturers recommend not using an air pump continuously for more than 10-15 minutes. Then let your machine rest for a minimum of 10 minutes before starting another session. Otherwise, you may damage your compressor.
Power Source
Nowadays, most air pumps out there in the market come with a 12V DC power plug as the manufacturers produce these devices focusing on cars. There are 110V AC plug pumps also available in the market, but they are not that popular.
However, you should buy 12V DC powered air pumps even if you are a bike guy as you can easily install a 12V female plug in your bike if you think of carrying your air pump on long trips.
Air Hose & Cord length
You are only gonna buy one air compressor pump for all of your vehicles. So, the cord and the hose length of an air pump are essential for reaching all the tires of a vehicle. If they are short, then they may not reach all the tires, especially in long vehicles. It is also an important factor as the valve stems of tires don't always stay in an ideal position to connect. So, keep it in consideration.
Build Quality
The built quality of a product is a very important thing to consider as the product's lastingness depends on that. We don't want to waste our money on a low-quality product. Right?
So, never forget to check the built quality before purchasing a product. Remember, the better the built quality, the better the performance you'll get.
Portability
If you are a biker, who loves traveling a lot, then consider the size and portability of an air pump before purchasing. The more compact the air pump is, the more it's easy to carry. Along with a compact design, you also want it to be lower than four pounds. Look for one that is around the two-pound mark.
Frequently Asked Questions
The most common questions we face from people are answered here: –
Q: What is the minimum PSI requirement for bike tires?
A: The minimum PSI requirement for bike tires is 80-130 PSI.
Q: Why can't I pump air into my bike tire?
There is a small pin that has to be pressed down so that the air can get into the wheel, and it will not allow any air to enter until it is not pressed down enough, no matter how much you pump.
Q: What type of pump do I need?
A: Undoubtedly, track pumps are very efficient for home use. But having an additional electric air pump will definitely give you extra advantages on the road.
Q: Will my bike pump work on Presta valves?
A: Yes. Most of the bike pump nozzles nowadays are designed to work with both Presta and Schrader valves.
And there are a lot of valve adaptors available out there in the market. So, unfortunately, if your pump doesn't work on the Presta valve, then you may need to buy an extra adaptor, spending only a couple of cents.
Q: Which is better between an air pump and a CO2 cartridge?
A: Both of them have their own positive and negative sides. An air pump is very bulky compared to a CO2 cartridge. But you get only one shot from a CO2 cartridge. Whereas, from an air pump, you get an infinite supply of air.
And, CO2 cartridges are also a little pricy. So, buying them in a good quantity will cost you a lot of money. But an air pump will cost only once.
Some words before a Goodbye
In that article, we tried to find the best of the best products for you. But it is only you who knows what would be perfect for you. We can't choose you the exact thing.
But if you ask for our suggestion then we would recommend you to buy Peztio Portable Air Compressor and Avid Power Tire Inflator if you are looking for a cordless, super-convenient and ultra-portable pump.
But if you don't have such special requirements, then you can go for the P.I. AUTO STORE Compressor or the JACO SmartPro Inflator without any hesitation.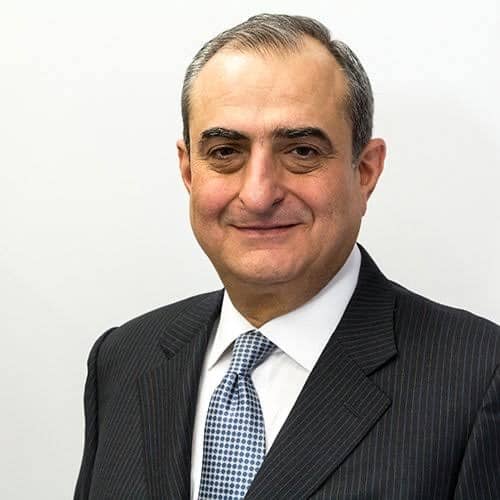 As a mechanical engineer, it's easy for Jack to explain the functionality of the tool. Richer test most of the tools before writing a review. its help him to learn something new and suggest the best product for you.