Can A Car Battery Be Too Dead To Jump Start? It is unpleasant to hop into your vehicle to drive, only to discover the battery is dead. Gone are the days when you need to call for assistance from the roadside or find someone with a jumper cable for help. A jump starter always helps you with that problem.
However, things have changed and innovation has brought about an easy way to jump-start your vehicle without depending on anybody to come to your help. A jump-start is also known as a battery charger or booster. It is now more accessible to everyone than ever before.
Hulkman Jump Starter Product Review
1. Hulkman Alpha 85 review
Hulkman Jumpstarter is not just an ordinary jumpstarter. It has proven to be one of the top jump starters in stock. It has a battery capacity of 20,000mAH that is powerful and would serve for a long before going off.
The impressive battery life gives you confidence as you use the jump starter device. Also, if you are looking for a power bank to charge your devices on the go, you can consider purchasing Hulkman Alpha 85 as it is faster than most similar products.
Another impressive merit of this device is its ability to do 60 jump starts within a single charge. It supports gas cars up to 8.5 liters and diesel cars up to 6 liters which is an incredible value for money.
The device has a fast charging time that occurs within one and a half hours while displaying the charging progress on the screen. In addition, this battery booster can start your vehicle on cold days which many similar devices cannot perform.
The multiple USB ports allow you to charge different electronic devices at the same time and the ultra-bright flashlight helps you navigate your surroundings under low light conditions. Also, the 400-lumen LED features 3 modes, which are, a flashlight, strobe, and, SOS modes.
Furthermore, this product has one of the best designs as it is portable with a clever build. It features a 3.3" digital LED that displays information such as charging speed, battery power percentage, error alerts, device speed, and more, so you can know what is happening with the device at the time.
The screen is easy to read and easy to understand for beginners without reaching out for help. Another safety feature is overcharging and spark-proof protection to improve the lifespan of the device.
Top Selling Innova Scanners
The jump starter is manufactured with durability in mind as it is dustproof, water, and drop-resistant. Thus, operating the jump starter under any unfavorable weather condition is never a big deal to users. The device comes with sturdy clamps and features a rugged IP65 design which makes the jump starter suitable for outdoor use.
It is designed with power and an LED flashlight button at the front for quick access. The device comes with a positive and negative terminal to jump-start your vehicle. It is a compact tool that fits into any available space in your vehicle.
Pros
It is water and drops resistance feature multiple USB ports
Fully charged within 1.5 hours
Features easy to use digital display screen
It comes with a super bright flashlight
It can serve as a power bank
Cons
The jumper cable is shorter than expected
The product does not come in a protective case
Charges do not last long as expected
2. Alpha 85S review
The Hulkman Alpha 85S Jump Starter can do more than just jump-start vehicles. Powering your electronic devices like laptops, cellphones, tablets, and so on are examples of this.
Covered charging ports on the Hulkman A85S's adapter allow you to recharge the gadget and charge additional devices. Both the USB-C and USB-A ports are compatible with the DC barrel plug.
They may be easily charged by linking them to your gadgets. As soon as power is transferred to another device, a warning message will appear on the monitor. The 3.3-inch display makes it incredibly user-friendly.
The Hulkman Alpha 85S has a protective case that earns it an IP65 rating. With such a rating, you won't have to worry about the starter getting dirty or wet during your travels.
Top Features
Powerful Jump Starting: Start Your Car with 2000 peak cranking amps to start 8.5L Gasoline or 6.0L Diesel engines. 60 jump-starts per charge.
Extreme Weather Resistant: The cold no longer causes dead batteries in the winter. The preheating allows you to start your vehicle at -40°F.
Robust Body Construction: High-quality EVA. This excellent leather is strong and resistant to scratches, dents, or bumps.
Super Fast Charging: Patented 65W Fast Charging fully recharges in 1.5 hours. USB-A and USB-C ports charge devices.
Robust Protection: IP65 ruggedness for adventure, resistant to rain, drop, and dust.
3. The Hulkman Alpha 100 Jump Starter 
The Hulkman Alpha 100 Jump Starter is a 5-in-1 layout that cuts down on servicing costs and effort. Thanks to its flexible construction, this unit can be used to recharge a car's battery in a secure and uncomplicated manner.
The Hulkman Alpha 100 can conduct up to 100 continuous jumpstarts because of its 32,000 mah power and 4,000 AMP peak current. You may use this battery in any 12V vehicle, be it a car, motorcycle, boat, truck, ATV, SUV, or even a lawnmower.
The Hulkman Alpha 100 can function in frigid environments down to -40 degrees Fahrenheit, allowing the user to quickly and easily jumpstart their vehicle. The IP65 rating indicates that the device is extremely resistant to dust and water. Its durable casing is impervious to damage from falls and bumps.
This device can be used as a power inverter, but it also has a 200-lumen light, a USB QC 3.0 charger, and a Type-C PD 18W charger. It can also be used to power a fridge in the wilderness in the event of a power outage.
Top Features
Super High Power Jump Start: 4000A peak current, up to 80 jump starts per charge.
Pre-Heat Tech:  Pre-Heat Tech boosts battery performance in cold temperatures to -40°
IP65 Ruggedness: High-quality EVA and premium leather that is strong and resistant to dents, scratches, and bumps. 
65W High-Speed Charging: It can fully charge devices like Macbooks in under 2 hours using a USB-C to USB-C connector. Over 20% of the jump starter's power is already enough to start your car.
How to use Hulkman jump starter 
First, ensure your portable jump starter is well-charged. Jump starters depend on a battery for power supply. Thus, it is vital to periodically recharge the device.
Typically, most jump starter comes with a light indicator to notify you when a recharge is needed. Whenever you need to use a portable jump starter, here are a few steps:
Ensure you have your protective gear on. Such as protective clothing, eye protectors, and hand gloves. Most importantly, don't forget to note that jump-starting a car can be dangerous. Hence, if you thought your ability, call for roadside assistance.
Read through the manual and follow the manufacturer's instructions.
Turn off the car and take off the keys from the ignition.
Ensure the car is not close to any flammable gases or liquids.
Next, make sure your jump starter is far from the battery as the length of the cable permits.
Check your car battery charger's voltage and ensure it matches the jump starter's output voltage. Usually, the supply is 12-volt.
Identify the negative and positive terminals on the battery and take off excessive corrosion. Next, identify the negative and positive clamps of the jump starter and then attach them to the battery. The positive clip is red and the negative is black.
Ensure the jump starter is off while attempting to attach it to the car battery.
Do not let the positive and negative clips come in any form of contact with each other.
Connect the clips appropriately and then turn on the jump starter.
Basic Features that must have Jump Starter
Powerful Starting Ability
For a jump starter to be functional, it has to feature a more powerful and current starting ability. Hulkman jump starter can attain its highest peak, and that is 2000mAh. Also, it can quickly start cars that possess 8.5L Gas and vehicle up to 6.0L Diesel engines.
Complete protection: Hulkman offers 9 types of all-inclusive protection to your car to actively promote safety. It supplies short-circuit protection, over-voltage protection, current protection, and overload protection.
This comprehensive protection keeps your car from all kinds of hazards while ensuring you get the task done without consuming much time. Its progression is intuitively displayed on a 3.3-inch screen. Thus, you can start your vehicle easily.
Multifunctional
While other similar products can be used for jump-starting alone, the Hulkman product features some advanced features that serve other special purposes. This particular device can be used as a power bank to charge the electronic device during a trip.
Likewise, the 65W speed charge means you won't wait too long to get your device fully charged. The jump starter gets fully charged within 1.5 hours. The bright LED light serves as a flashlight for you during an emergency or when you need to access your car battery under low light conditions.
Accessories
Hulkman entire package features 1 jump starter, booster positive and negative clamps, wall charger, DC 12V Cigarette Lighter Adapter, and USB-C Cable. All these accessories are put in place to make jump starting and maintaining your car battery an easy task for you.
Features and design
Hulkman has durable and unique features that differentiate it from similar products. The design displays nothing less but expertise. Its multi-functional nature and power capacity make the product a suitable one for every car enthusiast.
It comes with durable and long cables to help you reach your car battery without stress. Interestingly, the conductive mechanism that comes with the clamping is pure copper. Likewise, the jaws and hinge pins are also pure copper. The digital display is right in front of the device for easy access and a clear display of information.
Is a portable jump starter also a jumper cable?
 No. A portable jump starter is a rechargeable device with a cable that enables you to start your car independently. The jumper cable is known as the traditional jumper for transferring power via an external source to another car battery.
Why do I need a portable jump starter?  
There are several reasons to purchase a portable jump starter. It comes in handy when you need to travel to a remote area or as a backup plan when you observe your car battery might go off.
In addition, most car owners prefer portable jump starters to the traditional cables as they are quick and require no further help. Again, the portable jump starter features USB and DC charging outlets. Therefore, you can charge your electronic devices on the go.
How do I charge my Hulkman jump starter?
Charging your Hulkman jump starter is one of the easiest things to do. The device comes with a fast charger. You can connect the charger to the USB-c port on the device and plug the charger into any available electrical outlet.
Final words
Hulkman jump starter is an innovative design that everybody should possess. The device is perfect for jump-starting, charging devices, or emergency lighting. This battery booster is a powerful solution for every car enthusiast or technician.
Its design speaks quality, as it has the IP65 rating that makes the device dust-tight, drop-resistant, and watertight. Thus the Hulkman jump-started is suitable for any weather condition. The product can jump-start your vehicle about 60 times.
Therefore it is a reliable product suitable for long trips. Lastly, the Alpha 85 can jump-start several cars with different specifications.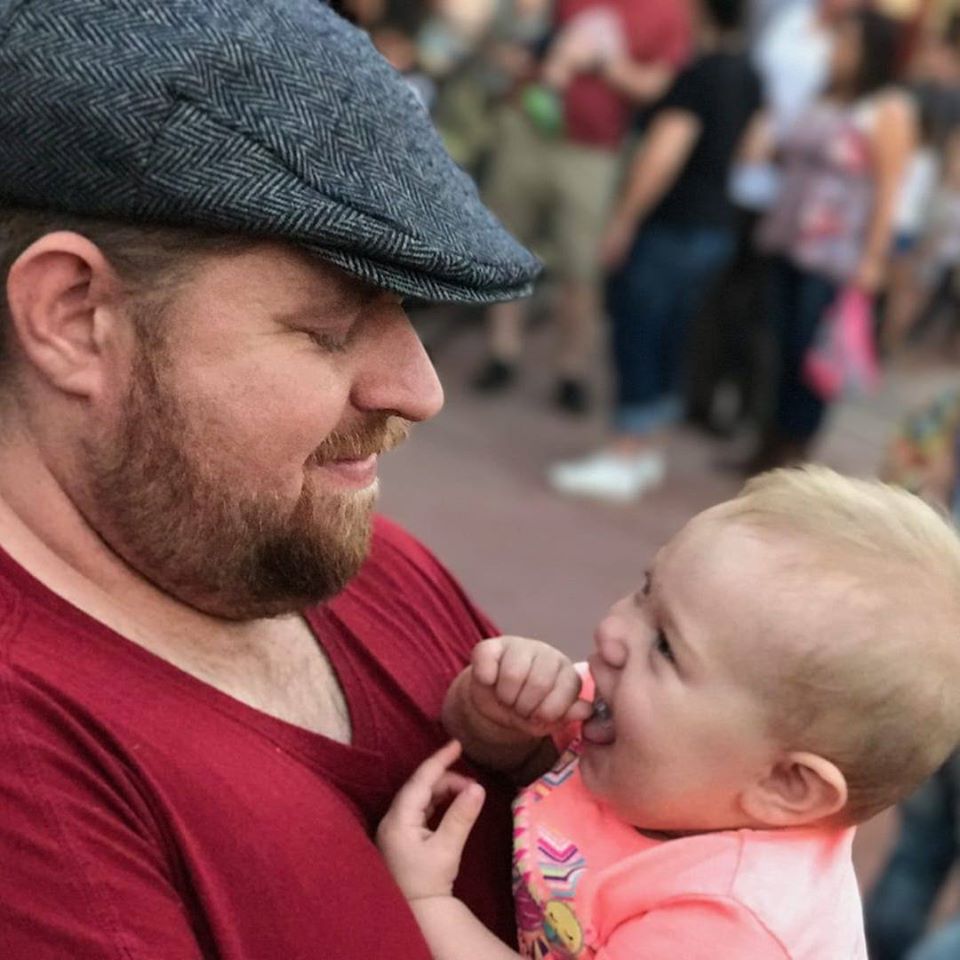 As a mechanical engineer, it's easy for David to explain the functionality of the tool. David test most of the tools before writing a review. its help him to learn something new and suggest the best product for you.