Volkswagen vehicles are always about comfort and performance, but it doesn't mean that you won't need maintenance or repairs. Whenever your engine light is on, you want to know what's wrong down there
An OBD II scanner would be a helpful tool for Volkswagen car owners to read and clear the error codes.
However, looking for the best obd2 scanner for vw is tricky since there are various auto scanner products available in the market. Check our picks and buying guide below.
Top 6 Obd2 Scanner for Audi/Volkswagen Vehicles Reviews
1. Autel MS309 Universal OBD2 Scanner
Main Features
5 OBDII protocols supported: ISO2000, KWP2000, ISO9141, J1850PWM, J1850 VPW, and CAN
Read and erase codes: Cover normal codes, generic codes, and manufacturer-specific codes.
View Freeze Frame: Freeze frame data can be cleared by this tool.
I/M readiness: Check all emission-related systems to help you prepare for the annual Smog Check
Built-in DTC definitions: Define the error codes appearing on the scanner's screen.
Vehicle info: Retrieve vehicle identification number and a calibration verification number.
Autel MS309 is a small universal OBD2 scanner that enables you to read codes, clear codes, check emissions, view Freeze Frame data, and retrieve vehicle information. It supports DTC definitions that explain the error codes appearing on the screen.
The scanner is compatible with Volkswagen vehicles produced in 1996 and newer. It comes in a very affordable price and compact design that fits in the palm of your hand but still has a built-in monochrome display that caters to the menu interface.
Pros
Compact
Affordable(below $30)
Freeze Frame Data and I/M readiness for the price
Vehicle Identification and Calibration
Easy code reading
Plug and Play
Value for money
Cons
Limited functions
Small display and interface
Verdict
Autel MS309 is an entry-level OBD2 scanner that works fine for reading and clearing codes. It's the cheapest scanner to have Freeze Frame data and SMOG check. Coming with a compact design and affordable process, it's perfect for curious VW DIYers.
However, if you desire to extend diagnostics with live data streaming or ABS/SRS check, you'd need a more advanced scanner to invest in.
2. ANCEL VD500 OBD II Diagnostic Scanner for Volkswagen VW
Main Features
Complete 16-pin OBDII compliant: KWP2000, ISO9141, J1850PWM, J1850 VPW, and CAN
Broad compatibility on VW vehicles: Golf, GTI, EOS, CC, Phaeton, Polo, Passat, Sharan, Rabbit, Touareg, Tiguan, and Touran.
VAG diagnosis for VW vehicles: Oil service, SAS, ESP, and TPMS
Official software updates included in the purchases
Support English and German language
ANCEL VD500 is another OBDII scanner for Volkswagen and 12V cars that can read and erase error codes on engine, transmission, TPMS, ESP, APS, and SAS for particular models. The scanners can scan a diverse range of VW vehicles and support both English and German language
You can also use ANCEL VD500  to reset oil service, TPS replacement, and electric park brake(EPB) despite performing diagnostics. The scanner also supports VAG diagnosis with battery check, SAS, immobilizer, and ESP.  ANCEL VD500 is an entry-level scanner with complete diagnosis features.
Pros
Comprehensive VW vehicle coverage
Clear and read codes with no hassles
VAG Diagnosis supported
Easy to use
Handled interface
Software update via PC/laptop
Cost-effective
Cons
QC issues
Customer support issues
Some compatibility issues(better call the manufacturer to confirm your VW vehicle)
Verdict
ANCEL VD500 is a cost-effective scanner for VW vehicles that read and clear codes and supports functional VAG diagnosis. Coming with a price under $60, it's the best shot for car owners or DIYers who need a little bit more extensive diagnosis requirements.
Top Selling Innova Scanners
The scanner helps you figure out problems in your vehicle systems so you can determine the proper solutions.
3. AUTOPHIX V007 Code Reader Diagnostic Scanner
Main Features
All-system checking capability: Cover up to 130 systems in your vehicles
Colored Display: 320×240 pixel with backlit
Support all V/A diagnostic protocols: KWP1281, KWP2000, TP-CANBUS, and NEW UDS
Support all OBD II protocols: KWP2000, ISO9141, J1850PWM, J1850 VPW, and CAN
Cover VW vehicles 1996 and newer models with OBD II compliance
AUTOPHIX V007 is an all-system OBD II scanner that works for Volkswagen vehicles after the year 1996. It comes with a compact design and a built-in display interface.  The scanner also has special functions for brake pads, oil resets, and TPMS.
AUTOPHIX V007 can automatically scan the faulty systems in your vehicles and highlight them for you. You can also select the data streams fully or partially to identify the cause of system faults.
The scanner can test all electronic control systems on compatible vehicles including transmission, ABS, SRS, etc.
Pros
Complete VW coverage
Can read codes
Cover electronic control system test
Compact design
Colored built-in display interface
Easy to use
Accurate results
Value for your money
Cons
Can't clear or erase error codes
The compatibility is selective
Limited functionalities on peripherals
Verdicts
AUTOPHIX V007 is a reliable OBD II scanner for VW vehicle's system. It does a great job on comprehensive diagnostics that make it a versatile scan tool for VW DIYers and enthusiasts.
However, it's unfortunate that the scanner can't erase the error codes even though it can read them. You better confirm your vehicle's compatibility with the manufacturer before purchasing AUTOPHIX V007 on Amazon.
4. OBDeleven Standard Edition for

VW (

Android Devices only)
Main Features
Bluetooth connection: Wireless operation that connects your car with a smartphone via mobile app
Read and clear diagnostic trouble codes: Cover all control units of your VW car's systems.
VIN: Allows automatic vehicle identification
The information source of scanned components: Identify the software number, coding, part number, status, etc.
Code Lookup: Interpret the error codes to read in your vehicle
Mobile App interface: Access diagnostic services fully from the mobile app
OBDeleven Standard Edition is a Bluetooth OBD II sensor-scanner that enables code reading, clearing error codes, diagnostic, gauge, and other services with wireless connectivity. It offers a plug-and-play operation where you only need to plug an OBDeleven Standard Edition adapter into your VW car's OBD II port.
You can access all services in OBDeleven's application that's available in Google Play Store.  OBDeleven Standard Edition emphasizes its diagnostic performance that's fully accessible via a mobile app that also provides access to broader functions.
Pros
Wireless connectivity
Mobile app operation that provides a flexible interface
Real-time observations with graphic and gauge representations
Multitasking operation is more convenient using a larger screen(tablet)
Adjust and activate functions from your Android smartphone
Can be left plugged in the OBDII port
Upgradable to professional functions
Cons
Need to upgrade account with Pro license to unlock more features
Quite expensive
Some issues on basic functions
Verdicts
Scanning your VW vehicle is more convenient with OBDeleven thanks to its Bluetooth connectivity and intuitive mobile app. However, OBDeleven Standard Edition comes with limited services that may not cover serious DIYers' requirements.
Upgrading to a professional plan may unlock advanced features that amateur mechanics can't use without relevant knowledge and experience.
OBDeleven Standard Edition is ideal for VW car owners with a vision to regularly maintain their car so the upgrades would be worth the money.
5. XTOOL V401 Code Reader Work for VW/Audi
Main Features
Support all OBD II protocols: KWP2000, ISO9141, J1850PWM, J1850 VPW, and CAN
Read and clear DTC: Retrieve the controller information and present it in codes.
View live data: Enable you to view when the operation triggers the code
Special functions supported: Actuation tests, adaptation, coding, I/M readiness, and system basic adjustments
This is one of the best XTool OBD II scanner for VW cars that works very well in entry-level classes. The scanner can not only read and clear DTCs, but it can also perform special functions usually available on pricier scanners, including coding, live data streaming, adaptation, actuation test, and I/M readiness.
Even though it has a PC connectivity interface, you can operate XTOOL V401 as a stand-alone scan tool. The manufacturer urges you to confirm your VW car's compatibility before purchasing XTOOL V401.
Pros
Support all OBD2 protocols for compatible VW vehicles
Plug and play
Easy to operate
Comprehensive diagnostic and test functions
Online software updates
Best value for money(under $70)
Cons
Functions aren't universally compatible
Firmware update is a little bit tricky
Manual confirmation is needed for VW vehicles
Verdicts
XTOOL V401 is another "best value for money" that supports all OBD2 protocols. It's a handheld scanner that works fine for general diagnostics and some special functions to help you with emission, adjustment, and actuation tests.
Coming with a price of under $70, you can't have better features. It's ideal for VW car owners who like to maintain their vehicle on Saturday mornings regularly.
DIYers would also find XTOOL V401 very useful to extend some repairs and maintenance procedures.
6. iCarsoft i908 Diagnotic Code Reader Compatible for Audi, VW
Main Features
Complete system diagnostic: Covering engine, transmission, ABS, SRS, and so forth.
Complete OBD II modes of operation
Live data stream: Monitor the code triggering point
EVAP system test
O2 Sensor Test
Freeze Frame capability
iCarsoft i908 is a compact onboard diagnostic scan tool compatible with most VW vehicle models(OBDII compliant).  You can use iCarsoft i908 not only to read and clear error codes on most systems, but it also supports all OBD II functions that allow DIY mechanics to diagnose more complicated troubles.
It supports complete system diagnosis on the compatible VW vehicles and presents you with the results on its full-color 2.8" TFT display.
Your purchase on iCarsoft i908 also comes with a lifetime free update upgrade to ensure its best performance throughout time.
Pros
Handled design with robust functions
Support all OBD II protocols
Easy to use
Lifetime software update
Support special functions
Cons
More expensive than comparable products in the list
Not self-powered
Verdicts
iCarsoft i908 is the most robust option in this list, but it's also the most expensive one. This is one of the best OBD2 scanner is ideal for DIYers and mechanics who need more functions than just reading and clearing codes.
iCarsoft i908's complete system diagnostic capability and special functions allow you to deal with more complex problems in your VW car.
Even though it apparently supports most VW vehicles, you better reconfirm the compatibility with the manufacturer.
Criteria of the best OBD2 Scanner for Volkswagen Vehicle
Before we go further to the buying guide, it would be helpful to acknowledge the criteria of the best OBD2 scanner for Volkswagen vehicles. Different elements are constructing an OBD II scanner, and there are also special requirements for Volkswagen vehicles.
It's not necessarily guiding you to a product you must buy, but it gives you an overview of how a VW OBD2 scanner should work for you.
Read and clear code: The OBD2  scanner must be capable of retrieving and erase the trouble codes with no hassle.  Some scanners can only read codes but cannot erase them, so you can barely turn off the engine light after fixes.
Interpretation: The best OBD2 scanner not only reads and clears the trouble codes but it would interpret the codes for you so you can determine the best possible solutions to take further.
Accuracy: A VW OBD2 scanner must be accurate in reading codes. It's simply because the wrong codes would lead to wrong solutions. Don't buy a scanner if it has many complaints about the accuracy from the users.
I/M Readiness:  The best scanner would help you to test engines and emissions to prepare your vehicles for regular inspections. With knowledge of emission-related issues in your car, you can take the necessary steps to ensure it passes the inspection.
Dimensions: For DIYers, it would be great to have a compact scanner to fit in the toolbox. It would ensure the scanner to be accessible even if you have high mobility.
Live data streaming: The capability to present data in real-time is essential for serious DIYers. It allows you to track the intermittent problems in multiple parameters and figure out when the error codes are triggered.
Visual Representation: reading numbers could be puzzling for some people. Visual representation like graphs would be helpful to monitor live data and compare historical data. Some scanners have larger built-in screens to support a better presentation, while the others allow you to extend it to your laptop, PC, smartphone, or tablet.
Customer Support: Reputable automotive scanner manufacturers have reliable customer support you can refer to whenever you have technical hurdles when using or setting up the scanner. After-sales services are also something you should consider.
Software/Firmware Updates:  Respective manufacturers would ensure the performance of their products by providing software updates. These updates contain bug fixes, compatibility updates, interface enhancement, added functionalities, and so forth. Software updates are a highly valuable element of an OBDII scanner purchase.
Build quality:  if you're an active DIYer, you better get the OBDII scanner with good built quality. Some OBDII scanners now come with a rubber bumper and rigid construction.
What to looks before buying an Audi/VW Obd ii scanner
With hundreds of OBDII scanner products available in the market,  it could be challenging to choose the best one.  When shopping around VW OBDII scanners, ask questions below as your buying guide.
Is the scanner compatible with your VW Vehicles?
First of all, you should ensure that the OBDII scanner supports your VW vehicles. Even though the scanner has a tag of "support VW vehicles," it doesn't mean they support all models. Check the product's compatibility list or contact the scanner's manufacturer to confirm it. This way, you can only buy the scanner that will work for your VW car.
What OBD II Protocols does the scanner support?
OBDII scanner refers to the scan tool for vehicles 1996 or newer with OBDII protocol compliant. You'd need to ensure that the scanner covers all protocols, including KWP2000, ISO9141, J1850PWM, J1850 VPW, and CAN. Without complete protocol coverage, some or all functions won't deploy when the scanner connects to your work.
What systems does the scanner cover?
As you might have known, your vehicle has different systems to diagnose, including engine, transmission, braking, and so forth. While most scanners can read trouble codes, check what systems the scanner can diagnose. More advanced scanners can support full-system diagnostics, but you'd still need to check what the list includes and excludes.
What's the scanner capable of?
When checking the scanner specifications, check the primary functions of the scanner or what it's capable of. Can it read and clear trouble codes? Can you view the live data? Can you perform an active test? Can the scanner perform a full diagnostic? Ask more relevant questions about the capability of the scanner before purchasing one.
How do you operate the scanner?
Since scanners come in different interfaces, it's essential to check and consider how to operate the scanner. For example, some scanners come with Bluetooth connectivity where you can access the operational interface fully from the mobile app. On the other hand, more traditional scanners connect to your car with a wire.
What additional features does the scanner have?
There are additional features on the scanner that you may need. Some scanners come with richer features, but you better ask yourself whether you need them for your vehicle. On the other hand, you should consider whether these additional features are worth your money.
How much is the scanner?
Always compare the prices of scanner products, but you should also be objective on whether they're best-valued. More full VW scanners or the ones with more features typically come at higher prices. Entry-level scanners are more affordable, but you can't expect dealership-level performance from your purchase.
What's included in your purchase?
When purchasing a scanner for your VW car, be sure to consider the purchase inclusions. Warranty, software updates, consultations, and other support would be an excellent value for your money. You don't buy a $50 scanner to wait for it to break in a week, right? Check also the return guarantee policy from the scanner's manufacturer or distributor.
FAQ
Does OBD2 work on VW?
On-board diagnostic II or OBD II is a set of protocols that allows diagnostics on the systems of vehicles made after 1996 or newer. As long as your VW is OBDII compliant, then the OBDII protocol would work on it. However, you'd still have to ensure whether or not the scanner supports your VW model.
What OBD protocol does VW use?
There are different protocols of OBD II. Most Volkswagen vehicles use ISO 9141 or 14230 protocol in their system. Generic scanners can help you read generic DTCs that trigger your engine light, but you'd need a VW-supported scanner to retrieve codes from your transmission, ABS, SRS, and other modules. That's why you need to check what protocols that scanner supports.
Do you need a special scanner for VW?
Volkswagen is the German auto manufacturer that's renowned for employing more CPUs on their vehicle systems. These include the engine, transmission, ABS, SRS, and other electric controls. That's why not all scanners are usable for VW vehicles. You need the one that's designed explicitly for VW vehicles or the compatible ones.
What is a VAG Com scanner?
VAG-COM, now known as VCDS scanner, refers to factory-level scanners supporting Audi and Volkswagen OBD II protocols. Since the VAG Com scanner is used in the factory, it provides users with full access to all electronic modules of your VW vehicles. In other words, the VCDS scanner is a specific scanner for VW vehicles.
How do I know if my car is OBD2 compliant?
There are several ways you can identify whether your is OBD compliant or not:
Check your owner's manual book
Find the OBD2 port somewhere in your dashboard
Contact the manufacturer and confirm your vehicle model
Find the compliance status on the auto manufacturer's official sites
Get your car to an auto shop for identification
What is the best scan tool for VW?
These are some best entry-level scan tools for most VW vehicles
Autel MS309
ANCEL VD500
AUTOPHIX V007
OBDeleven Standard Edition
XTOOL V401
iCarsoft i908
Final Word
Different scanners work on Volkswagen vehicles and are worth your money. Products we've mentioned above are below $100 and support OBD II protocols.  Autel MS309, Ancel VD500, AUTOPHIX V007 are the best obd2 scanner for vw for budget DIYers.
If you want to extend your diagnostic on your VW car, you can consider OBDeleven Standard Edition or iCarsoft i908.  Use our guide above to choose the best OBDII scanner for your Volkswagen vehicle.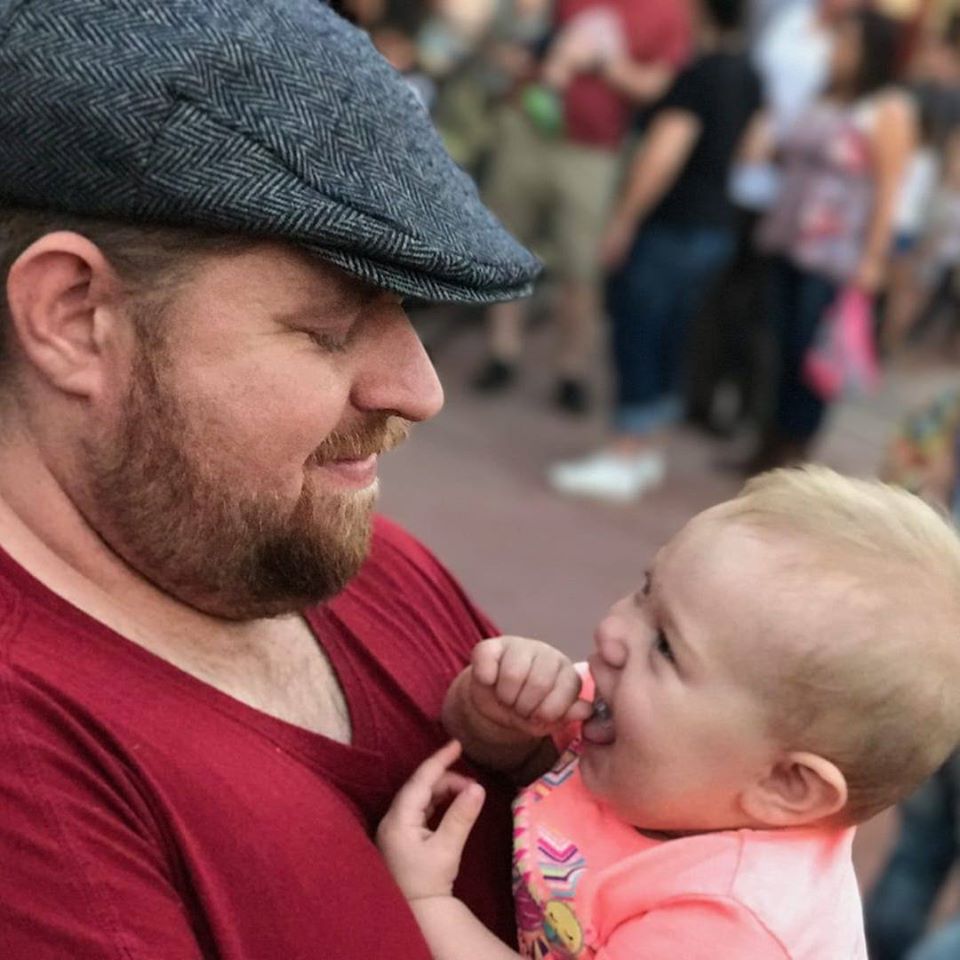 As a mechanical engineer, it's easy for David to explain the functionality of the tool. David test most of the tools before writing a review. its help him to learn something new and suggest the best product for you.