Want to upgrade your workshop or household toolbox with a multitasking auto-diagnostic scanner? Here we are with the most fascinating and industry-standard tool named Autel IM608. In this Autel IM608 review, you will find why the scanner is a must-addition to your toolbox.
The Autel IM608 is an auto-diagnostic and programming tool. It can perform full system diagnosis which includes technical key programming, active testing, and other 31+ services. The scanner is also capable of IMMO and other programming tasks.
So, go through this review and be ready to revolutionize your workshop with the most advanced scanner in town.
Autel IM608 Review
Android-based tablet with 10.1 inches of captivating touch screen. The screen resolution is 1920×1200.
IM608 has 64GB of internal memory, 8-megapixel built-in camera featuring a flashlight and autofocus.
With fast WIFI connectivity, you can access different web resources.
Autel IM608 can do vehicle Communication conveniently. The device also has the most advanced VIN scan for you that will meet all the requirements.
Capable for coding, active test, live data, ECU information, matching, adaptation, etc.
The device also features a service section designed to provide users quick access to the vehicle's mechanism for scheduled maintenance and service performances.
IM608 comes with MaxiFlash J-2534 VCI and XP400 Key Programmer to contribute to IMMO coverage and other applications. The Smart and Expert modes are there to help both technical and non-technical users.
The upgraded version of XP400 in 2021 can read transponder data. It can create exclusive keys. IM608 can read and write EEPROM data and will get updated with many new features in 2021.
IMMO box or Immobilizer is an auto component that can identify the vehicle key automatically. MaxiFlash provides effective PC communication on any advanced vehicle diagnosis effectively.
It has significant properties craved by OEM customers: flexibility, reliability, and fast performance.
The Bluetooth range for the device is around 210 feet or 70 m.
The Autel IM608 allows modern ECU coding (ECU programming is not supported) which, helps personalize your car function setting mechanism.
The J2534 feature is not able to program ECU with IM608.
IM608 has peerless vehicle coverage in town, covering Dodge/Jeep/Chrysler, the latest car models. On the whole, the coverage rate of the device is approx 95% which, is commendable.
IM608 also offers approx 31+ services such as Oil Reset, ABS, auto bleed, SAS, SRS, DPF, EPB, BMS, Throttle, Crankshaft Position Variation Learn, and Injector Coding, etc. Kindly mark that all functions are not universal. Kindly provide VIN to verify before going for one.
Some of the main features of the tool are listed below.
Read and clear code
The scanner can read and clear a variety of codes and issues of the vehicle. The XP400 of Autel IM608 can make exclusive keys. It can read and analyze transponder data (Benz infrared smart key, etc.), read/write EEPROM data, etc. The scanner comes with added features in 2021 like,
It can code IMMO mechanisms and SCN for Mercedes Benz. It includes ECU, DAS, ISM, ESL, and TCU.
It enables IC Chip Keys for Kia Late Model of Hyundai and Infrared Keys for Mercedes.
It adds 'Coding' and 'Programming' functions for IMMO mechanisms for BMW. These functions include JBE, DME, FRM, KOMBI, CAS, GWS, EGS, ZGW, FZD, ELV.
Live data
The Autel IM608 review illustrates that it can analyze and clear live data extracted from the vehicle.
Compatibility
The Scanner is compatible with approx 80+ Vehicle models and makers. Details of the renowned models are below.
Seat: Altea, Alhambra, Cordoba, Altea, Exeo, CupraLeon, Leon, Ibiza, Toledo, Mii.
Audi: (Disclaimer: the Audi key programming software is quite limited, Kindly send VIN to verify compatibility before having one.)
VW: Arteon, Amarok, Beetle, Atlas, BoraGli, Bora, Crafter, Caddy, Fox Africa, EOS, Fox, Fox EU, Gol County, GTI,  Gol(5W), Gol(5U), Golf/Rabbit(1K), Golf PLUS, Jetta, Golf6 ESTATE, Parati, Phaeton, Passat, Polo, Sharan, Scirocco, Suran, Tiguan, T-Roc, Touareg, Transporter T5/Multivan, Touran.
Fiat: 500, 500X pro x, 500L, Boxer, Albea, Doblo, Daily, Ducato, Doblo New, Egea, Freemont, Fiorino, Idea, Jumper, Grande punto, Linea, Nemo, Marea, Palio, Ottimo, Panda, Palio RST, Perla, Punto, Promaster, Sinea, Viaggio, Stilo.
Skoda: Fabia India, Citigo, Kamiq,Fabia, Octavia, Karoq, Rapid, Rapid India, Roomster, Yeti,  Superb, etc.
Kindly provide car information and VIN to confirm.
Multitasking
Autel IM608 is the go-to scanning tool for full system diagnosis. It has the same capacity as MS908S/Elite. It can operate subsystems with bi-directional control features. It is able to deal with components and actuators to analyze and resolve their working problems. It validates whether the component should be replaced or repaired.
It is recommended to check the compatibility as the active testing feature is not universal.
Top Selling Innova Scanners
ECU Coding
The Autel IM608 offers pioneer ECU coding features. It enables you to have a personalized auto-function setting. Using this setting feature, you can disable annoying functions and unlock the hidden functions of the scanner.
Multilingual Support
Like vehicle coverage, the scanner supports multiple languages.
Some of the advanced features of the tool are listed below.
ABS
Modern ABS systems operate by issuing and pumping the brakes to the wheel of the vehicle. It usually happens in extreme braking situations. When there is a blockage in the system, ABS pumps the brakes letting the wheels from skidding and maintaining control.
On conducting Autel IM608 review, you will find the device is capable of reading and clearing all ABS-related issues.
SRS
Proper SRS is really important for safety purposes. It includes safety restraints like seatbelts and airbags. The tablet can read and clear all SRS concerning bugs.
SAS and OIL Reset Service
SAS fixing feature fixes the fault memory spontaneously. It also executes calibration for the Steering Angle Sensor.
The Oil Reset Service feature repairs the intervals for the engine oil life mechanism. It also fixes the service mileage.
TPMS and BMS
The scanner has a quick look at the tire sensor IDs from its ECU, executes TPMS programming, and then fixes the issues after tire sensor replacement.
It also offers the scan tool which can integrate the battery charge state, record the battery substitution, observe the close-circuit current, and trigger the rest state of your car.
Coding Functions
The Autel IM608 scanner can perform a variety of coding functions. These may include reading & erasing DTCs' live data coverage. It can also recover ECU data. The Diagnostics practices can read the ECU for various automobile control mechanisms, including anti-lock brake system (ABS), airbag system (SRS), transmission, and engine.
DPB and EBF Service
The Autel IM608 offers DPF Regeneration Service. Using this feature can fix the blockage detained in the DPF filter. The blockage arises due ceaseless burning of the particulate matter.
The EPB Service can activate and deactivate the brake control mechanism, open and close brake pads, settle brakes after pad or disc replacement, pitch in with brake fluid control, etc.
IMMO
For IMMO related applications, the technicians provided two options, i.e., Expert Mode and Smart Mode. These IMMO operations may include Remote Control Learning, Remote Control Add, Key Learning, etc. The vehicle compatibility should be verified before buying. The IMMO application needs a data linkage to IMMO electronic control mechanism to diagnose test cars via OBD II protocols.
The Autel IM608 evaluating system has the most advanced Auto-VIN scan application to analyze the vehicle and applied to IMMO, Diagnostic, Service, and Programming applications.
Remember that! Only the smart mode of IMMO can be exercised by the Auto VIN application. A brief review of two IMMO related modes is given below.
Expert Mode
It offers certified technical individuals a suitable way to execute specific IMMO related applications they want. All the available options in expert mode are separate sections. Technicians have the leverage to perform one function instead of following the whole procedure given in the Smart Mode.
Smart Mode
Smart IMMO mode is for non-technical individuals. It offers guided functions with a complete set of instructions. Each of the given functions has a smart guide system. When the test vehicle is recognized, its profile will display, opt for Yes to continue.
Advance VCI Connection
IM608 offers great Bluetooth connectivity. Out of all, Bluetooth pairing is the go-to channel for effective communication between the concerned vehicle and the tablet. The range for Bluetooth connectivity is around 210 feet or 70m. Eventually, you can perform vehicle diagnosis and key programming freely all over the workshop with ease.
In case of more customers, you can diagnose and perform key programming by connecting all the vehicles with the tablet at once. There is no need for unplugging and plugging boredom.
Auto Scan Function
The device has a unique and reliable auto-scan application (VIN) for vehicle diagnosis. Due to this distinctive function, IM608 stands out.
Pros
The Autel IM608 has a wide range of vehicle support.
The scanner is a multilingual device covering a variety of languages.
It offers advanced coding and programming opportunities for IMMO concerned mechanisms.
The Autel IM608 also has ECU Coding (Not Programming) features.
IM608 also can read and clear codes.
An advanced Bluetooth connection will ease your workability to a great extent.
IM608 offers 31+ services including ABS, TPMS, SRS, SAS, etc.
The scanner can perform Active testing and also can diagnose live data.
Cons
IM608 is unable to do ECU Programming. It is capable of coding only.
Active testing features of the scanner are not universal. It is better to check the VIN of your vehicle before getting one.
What's Inside the Box?
Upon unboxing you will find the following things:
IM608 Tablet
MaxiFlash JVCI J2534 ECU Programmer
Quick Reference Guide
Package List
APC101 USB Cable
APA002 (EEPROM SOCKET)
APB102 MB IR Cable
APA101, APA104, APA105, and APA106
Main Cable
Mini USB Cable / USB Cable
XP400
APB101+APD101 / APB104-APB108
AAC001
APA103 (EEPROM CLAMP)
Light Fuse
Cigarette Lighter
AC/DC Adapter
How do I use my Autel IM608?
IM608 is a powerful and user-friendly tool operated with ease. Let's have a brief IM608 tour for a better understanding of what it can do?
Begin by tapping "MaxiIM."
Now tap "IMMO."
Accept the terms and conditions.
Since IM608 covers a variety of vehicles, you can use the search button to find the car brand you need.
Now tap the " Back button."
Here you will see "Service tap" There are 25+ service functions you can utilize.
Now tap "Programmer" and accept the conditions.
Connect XP400 to Maxi IM608 to see options.
The options include a Key chip (MCU, EEPROM, ECU), version data, etc.
IM608 covers many vehicles from Asia, America, China, Europe.
How do I update my Autel IM608?
For best results, update your scanner regularly. New updates mean new features and new benefits. Don't know how to do it? No worries! Follow the given guidelines and, you will be done in minutes.
Touch the "Home button."
Tap "Setting" for options.
Make sure your WIFI is activated, and the device is connected to the router.
Hit the home button again.
Tap "Maxi IM."
Hit the update button to initialize the process. It will take a few moments to complete.
Another important thing is to update your VCI.
Use the USB cable included in the Kit.
Connect one end of the cable from the bottom of the VCI and connect the other end to any port provided\ at the top of the tablet.
Hit the "VCI icon" located at the bottom of the screen.
Hit the update button present on the left-hand side.
The tool will automatically update the VCI.
Last but not the least, update your XP400, disconnect your VCI and connect XP400 with the table via USB cable.
Tap the "Back Button."
Tap "Programmer."
The tablet will automatically detect the XP400 and update it.
You are good to go!
Key Difference Between Autel Maxi IM508 VS. Maxi IM608
Autel Maxi IM508 and IM608 are the most beneficial scanning tools in town. Apart from similarities, there are some key differences in both devices.
Autel Maxi IM608 is considered more advanced than IM508 due to added features.
IM 508 is speedy, user-friendly but needs XP400 to perform specific tasks which IM608 can perform directly.
The more advanced screen size and resolution also enhance the user experience of IM608.
Unlike IM508, Maxi IM608 allows complete Auto-diagnosis for 80+ vehicle brands.
IM608 can do ECU Coding which IM508 can't do.
Comparison Chart
Maxi IM508
Maxi IM608
Screen
          7 inch
         10.1 inch
Processor
       Quad-Core
        Hexa-Core
Resolution
      1024 x 600
       1920 x 1200
Memory
          32 GB
          64 GB
Battery
        5000mah
       15000mah
WIFI

Yes

Yes

Camera

No

      8.0 Megapixel
PC  Support
 Connect to XP400

Yes

ECU Coding

No

Yes

Language Support

Yes

Yes

Complete System Diagnostics for 80+ makers

No

Yes

MaxiFlash J2534  (USB Cable/ Bluetooth)

 

No

Yes

IMMO(Expert Mode)

Yes

Yes

IMMO(Smart Mode)

Yes

Yes

Key Read/Write

Yes

Yes

MCU Read/Write

Yes

No

EEPROM Read/Write

Yes

Yes

IC Read/Write
Connect to XP400

Yes

AutoScan /Auto VIN

Yes

Yes

Live Data

Yes

Yes

BMS and SAS

Yes

Yes

DPF Regeneration

Yes

Yes

TPMS

Yes

Yes
FAQ
Is Autel IM608 very expensive?
Compared to Maxi IM508, IM608 is quite expensive. But, the tool's price will cover your consultancy, transportation, and other hidden charges due to advanced features. Moreover, It will also help to minimize your wear and tear cost by timely indications and solutions. Yeah, it will cost some bucks but, it will be worth it!
Will IM608 support Mercedes W140?
We are sorry to say, but IM608 does not support Key programming for Mercedes W140. We are hopeful to cover more vehicles in the coming years.
Does the Maxi IM608 sensor relearn? For example, the cam or crank sensor?
Unfortunately, Autel IM608 can't execute cam or crank sensor relearn. Kindly provide more data like the model, brand, VIN, and manufacturing year for details.
Is it capable of programming keys for a 2017 Jeep Renegade?
A big yes! The Autel IM608 Diagnostic Tool is capable of programming keys on a 2017 Jeep Renegade.
Are the updates for the tool available on the USA server?
Yes, IM608 has no such restrictions in the USA. You can update your IM608 from anywhere and at any time with no IP issues.
Does Autel scanner require a subscription plan to operate?
No! Autel IM608 tool does not demand a subscription plan. Autel offers a one-year free update plan. When the plan expires, you need to pay $ 1,250 per annum to get more new updates.
Will the scanner work on all Australian vehicles?
No! The scanner is not compatible with Australian vehicles.
Can Autel IM608 program ECU? If I replace one and can it do a reflash to update an ECM?
NO! Unfortunately, Autel MaxiIM IM608 can't program ECU. When connected to J2534 (included in the kit), it can operate OEM software on PC and perform ECU online coding and programming on the vehicles.
Will the scanner work on a corvette?
Yes! It is capable of working on a corvette. Kindly give more details to confirm.
Final Verdict
After going through this detailed AutelIM608 review, there will be no second thought in your mind. Don't take too long! Go for it and make your life easy.
Related Article: Autel Maxisys Elite Review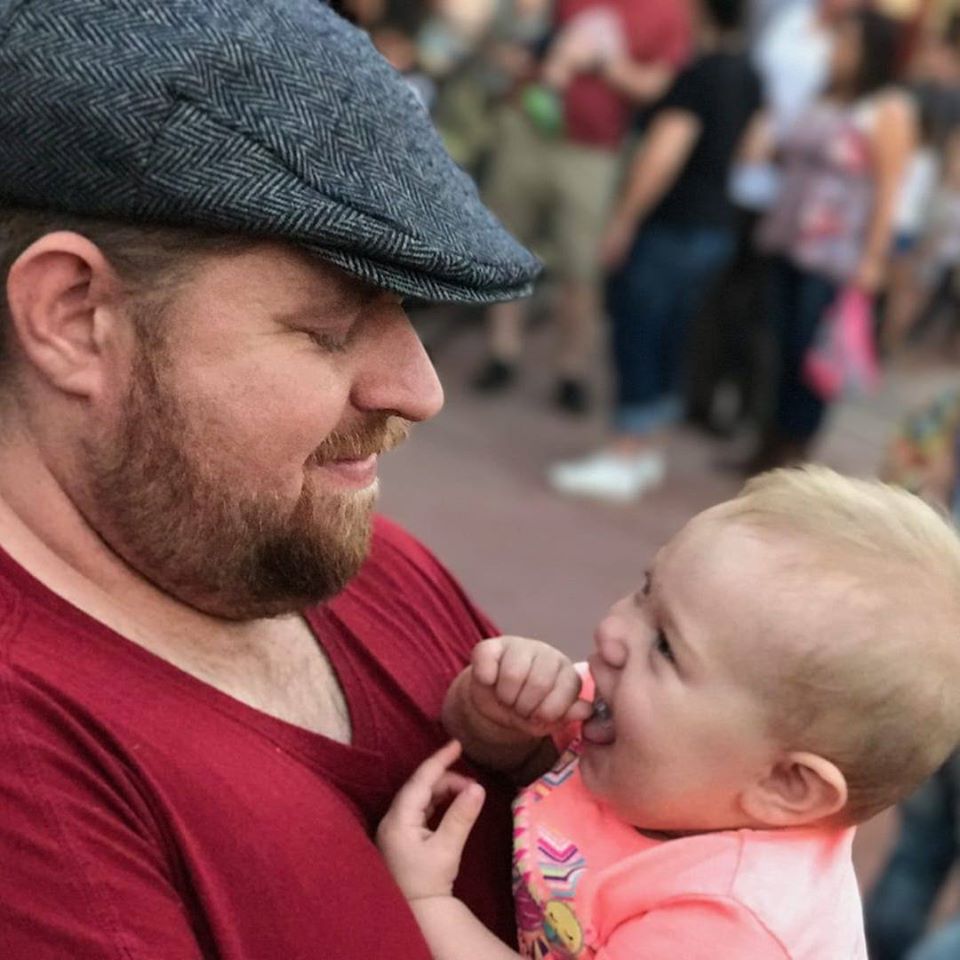 As a mechanical engineer, it's easy for David to explain the functionality of the tool. David test most of the tools before writing a review. its help him to learn something new and suggest the best product for you.