The Launch CRP123 is a popular commercial scanner from Launch but the manufacturer has brought two new versions: Launch CRP123e and Launch CRP123x. Both scanners are similar to each other but they're actually the upgraded versions of the generic one.
If you're looking for Launch scanners, you may check these different versions of Launch CRP123. You may check the launch crp123e review for the advanced features. On the other hand, you can also check the launch crp123x review to find what upgrades that can help you with diagnostics.
Let's check the highlights and differences between Launch CRP123e and Launch CRP123x so you can decide which one is best for you.
If you want to watch  the video please see on YOUTUBE.
Launch CRP123E Review
Launch CRP123E is actually the upgraded version of CRP123 or the elite model since The "E" in Launch CRP123E's e stands for Elite. There it comes with noticeable upgrades like larger battery, wider compatibility, larger storage, more language support, new UI design, larger screen, and even WiFi module. The scanner can work on 57 popular car makers and it has all capabilities of CRP123 but with more advanced functions.
Pros
Full OBD II modes

Large Battery 6100 mAH

Large 5-inch screen

One-click update via WiFi

Lifetime Update

Touchscreen Operation

Wider compatibility
Cons
No Navigation and Hot Keys for Operation
Launch CRP123x Review
Launch CRP123x is an even more advanced CRP123 version. It has a 5-inch LCD touchscreen with a 720P HD quality display. It has a larger rechargeable battery of 6100 mAh and comes with Auto VIN. Even though it still comes with Android 7.0 just like the CRP123 and CRP123E, Launch CRP123x has WiFi Lifetime free one-click update and full special services.
You can expect the lower versions' capabilities and enjoy more advanced features. Launch CRP123x is the most expensive version of the CRP123 scanner as it certainly has more functions and features to list down.
Pros
Full OBD II modes

Large Battery 6100 mAH

One-click update via WiFi

Large 5-inch screen

Touchscreen Operation

Wider compatibility

Lifetime Update

Best Value for Money
Top Selling Innova Scanners
Cons
Supports only vehicles with a 12V battery
1. Read and clear codes
Both Launch CRP123E and Launch CRP123x have the full capability of reading and clearing DTCs on four major systems including engine, transmissions, ABS, and SRS.  As the scanner has read the codes, you wouldn't have to leave your scanner to google the meaning. Launch CRP123E has a DTC library while Launch CRP123x even has DTC Lookup.
No more misunderstanding and debated opinions about particular DTCs online. You can recognize the problems with the solid definitions of both generic and manufacturer-specific codes directly from the scanners. From there, you can decide how you can fix or replace the components of the troubled modules and then reset DTCs. There's no necessity of buying additional tools to reset the codes.
2. Compatibility
Launch scanners are renowned to work on most OBD II compliant car makes and models. Both Launch CRP123E and Launch CRP123x are compatible with up to 57 car brands that cover all major auto manufacturers in American, Europe, and Asia.  If you can find the 16-pin port in your dashboard, then your vehicle is certainly compatible with your vehicle.
As for reading and clearing DTCs and OBD II diagnosis, both scanners would fully work on most vehicles. However, the special services may work partially for particular car models. You can directly confirm the compatibility to Launch especially for the advanced features.
3. Live data
As expected, both Launch CRP123E and Launch CRP123x can view live stream data. If you've been amazed at Launch CRP123's  4in1 live data graphing view, these upgraded scanners extend your experience with a larger screen. This way, you can see how and when the DTCs of the four systems are detected.  
Launch CRP123E and CRP123x are also capable of Freezing Frame Data and reading dynamic data. These help you recognize the troubled components more accurately based on the data parameters. Along with data streaming, you can pinpoint your findings with the diagnosis data and efficiently manage solutions for the problems.
4. Diagnostic Reports
These scanners already support data records for diagnostic reports and it's done automatically. It's a pivotal feature if you need further analysis on the recurring problems or as you follow the diagnosis of the same vehicle from time to time. You can then either playback or print the diagnostic reports as a base for your analysis.
On the other hand, the data records would save your time and energy for sure. Either Launch CRP123E or Launch CRP123x can do this automatically and store it in their internal storage so you won't need to repeat all diagnosis sessions and to falsely identify the actual problems in your vehicles.
5. 10 OBD II Modes
Both Launch CRP123E and Launch CRP123X preserve support on all 10 OBD II modes but with some advancements. These modes cover all pivotal diagnostics including emission-related performance, engine performance, transmissions, SRS, ABS, and many more. E and X actually have enhancement on their mode 6 functions.
That might be because you can view the I/M readiness monitor status that informs you whether or not your vehicle would pass the emission test.  It's pretty much like trying out your vehicle for the test and you can take necessary steps whenever it's not ready.
6. Sleek User Interface
Launch CRP123X  has a larger screen than Launch CRP123E and has touchscreen operation but both of them have a sleek user interface. The menus, functions, and features are fully accessible without additional tools or interfaces. As for the touchscreen operation, you can still use the navigation buttons to deploy functions more easily.
High-performance UI is actually supported by the fast 7.0 operating system that powers the launcher. Launch CRP123X even supports HD 720P quality that allows you to view details of the diagnostic graphics.
7. Four System Diagnostic in 1 Live Graphing
Launch CRP123E and Launch CRP123X are superior scanners that can not only perform the four system diagnostics but also display them all in one graph. Aside from retrieving possible DTCs of each system, you can actually manage the live data altogether. This way, you don't have to perform four separate diagnostics just to stream each live data.
Of course, you can find this feature in generic CRP123 scanners, but the elite versions have larger displays and the CRP123X even allows touchscreen operation so you can flexibly zoom in and out the graph. In other words, the elite versions of the CRP123 scanner offer a better user interface and functionality.
8. Android 7.0
Unlike generic Launch CRP123 that uses a simple graphical interface from the manufacturer, Launch CRP123E and Launch CRP123X are powered with the Android 7.0 operating system and so is the interface. That's why these scanners have a more intuitive interface that gives you more accessibility and navigation across the menus or functions.
While you get free updates for a lifetime, it's not clear whether you'd eventually get Android 8.0 or complete firmware updates. Anyway, Android 7.0 is already fast enough to cover diagnostic tasks and more importantly, this OS is already user-friendly and intuitive.
1. ABS Systems
Launch CRP123E and Launch CRP123X can access your ABS system and retrieve the related DTCs whenever some problems occur on your braking system. With the DTC library and lookup, you can find the definition of the ABS fault codes and locate the troubled components. You can then troubleshoot, repair, or replace damaged ABS components and eventually reset the codes.
This way, you can effectively do visual inspections on the corresponding brake components and take care of the one that triggers the ABS light on.  You can prevent the hazardous condition of your ABS from developing to life-endangering factors.
2. Special Services
Launch CRP123X certainly has a long list of special services than Launch CRP123E. Generally speaking, Launch CRP123X has everything that Launch CRP123X has but with more advancements. These include an advanced auto VIN function that allows you to perform VIN scanning with one click. Battery voltage status is checked and displayed in real-time. It also generates and uploads the diagnostic reports automatically so you can consult with tech support or professional mechanics online.
3. WiFi Operation
Launch CRP123E and Launch CRP123X come with WiFi connectivity that extends the operation.  You can use WiFi to find DTCs online, let's say if it's the manufacturer's super-specific codes or simply unrecognized codes. Ultimately, you can use the WiFi connectivity to perform one-click updates from Launch that's free for a lifetime.
You'd find updating the firmware in Launch CRP123E and Launch CRP123X is much hassle-free than the generic model. As you might have known, you'd need to use the TF card and download updates separately in your computer before you plug it in again just to open and run the installation package in the scanner. With a one-click update, you'd get all upgrades in the interface, system, and DTC library in no time.
4. Super large Battery
Compared to generic Launch CRP123, these scanners have super large batteries that extend your diagnostic operation.  While Launch CRP123 comes with a 4000mAH battery, the manufacturer upgraded the elite versions with a 6100 mAH battery that extended its life operation more than 0.5 times.  
You can pretty much do all your diagnostic work in a day before recharging Launch CRP123E or Launch CRP123X. However, Elite versions have touchscreen operation so the battery life might cover the high performance and be slightly more drained than Launch CRP123 but again, you get the larger display. 
Difference Between launch crp123e Vs crp123x

| | | |
| --- | --- | --- |
|   | Launch CRP123X | Launch CRP123E |
|   | $149-$169 | $169- $189 |
| Screen Size | 5 inches | 5 Inches |
| Display Screen | IPS Touchscreen Up To 720P | IPS Touchscreen Up To 720P |
| Operation | Touchscreen, navigation, and hotkeys | Touchscreen only |
| Battery | 6100 | 6100 Ma |
| Diagnostic Reports and History | Support | Support |
| Diagnostic Feedback and Tech Support | Yes | Yes |
| Data Record and Playback | Support | Support |
| DTC Library/Lookup | Available | Available |
| Supported Languages | 10 | 10 |
| Compatibility | Up to 57 cars make | Up to 57 cars make |
| Update | On-click WiFi Lifetime Free Update | On-click WiFi Lifetime Free Update |
| Report Print Method | Via Email Share | Via Email Share |
Does the CRP123 come with diagnostic diagrams?
Yes, CRP123 typically displays graphs or diagrams related to the diagnostic you've performed. It helps you identify where the DTC is actually triggered so you can recognize the actual problems with particular systems with the help of visual inspections. Everything would be on the screen so you can follow them easily even if you're a DIYer or ordinary car owner.
How many updates can you get with the CRP123 reader?
Your purchase on Launch CRP123 scanner comes with a free lifetime update that covers the firmware and DTC library. On the generic CRP123 model, you can download the updates manually through your PC and install them to the scanner with the TF card. For the E and X versions, you can use WiFi to perform the update with one click
Can the CRP123 scan tool perform power balance, cycle contribution, or injector flow tests?
The Launch CRP123 scanner series is designed to perform diagnostics on the four major systems including engine, transmission, ABS, and SRS but it doesn't have a bi-directional communication function yet. Therefore, they can't perform such active tests, only retrieving the possible corresponding codes.
Can the Launch CRP123 get real-time data?
All launch CRP123 scanners are able to display real-time data of diagnostics. You can even stream the live data of engine, transmission, ABS, and SRS in one graph.  The elite version even automatically records the data so you can analyze them later.  The diagnostic reports can also be printed.
Finishing Touch
Launch CRP123E and Launch CRP123 likely have very few differences. The main, noticeable difference is that Launch CRP123E supports touchscreen operation only while Launch CRP123 also has navigation and hotkeys on their bezel area. Our launch crp123e review shows that the scanner comes with upgrades including larger screens, larger battery, one-click Wi-Fi updates, special services, and so forth.
The launch crp123x review also shares similar advancements but you'd likely have more options in operating the scanner. Another noticeable difference is the price where Launch CRP123E is $20-$40 more expensive than Launch CRP123X.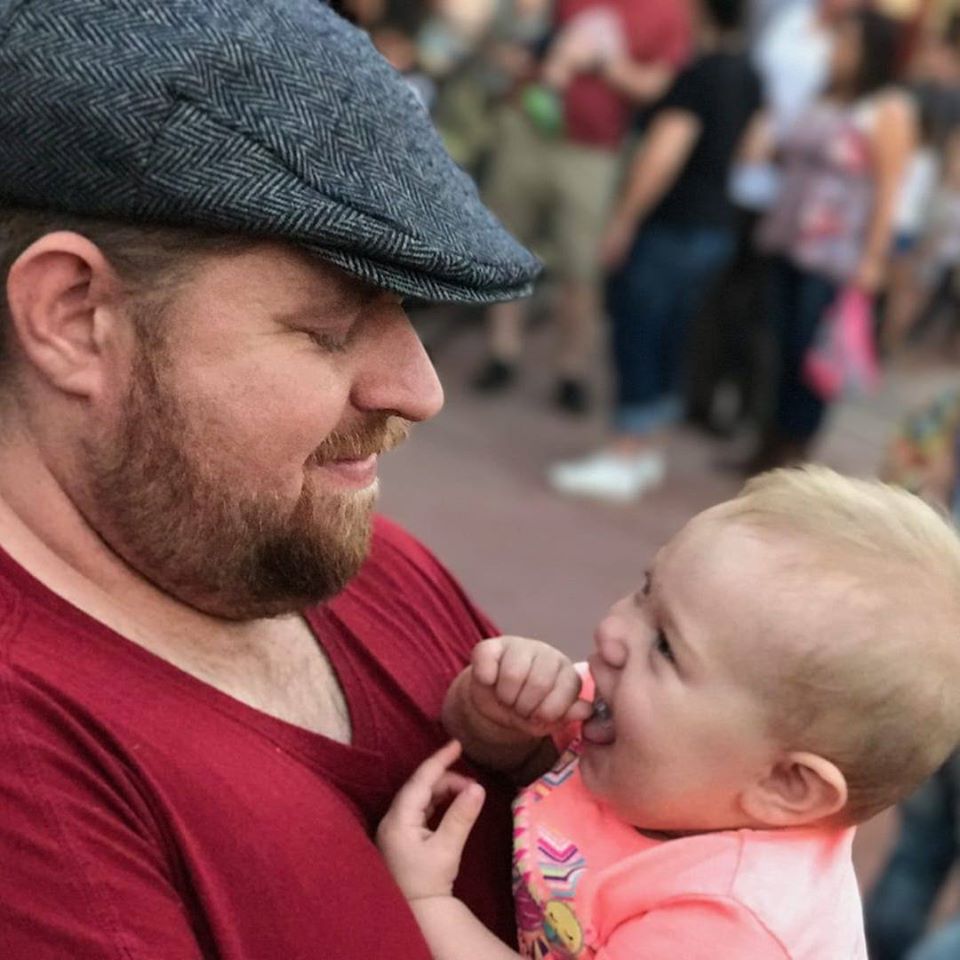 As a mechanical engineer, it's easy for David to explain the functionality of the tool. David test most of the tools before writing a review. its help him to learn something new and suggest the best product for you.