Innova is among the top manufacturers of automotive diagnostic tools. The innovation of this scanner makes work easy for mechanics and professionals.
It is equipment that every car owner should invest in because it can save you from spending your resources in a mechanic shop. It allows you to check and find out the situation with your car at every point in time.
Innova 6030P Review
Innova 6030P is an OBD2 diagnostic tool with numerous features for car owners like battery tests and ABS. Unlike other scan tools that can only scan and clear BASIC ENGINE CODES, the 6030P device will scan and clear ABS (Anti-Lock Brakes). This feature makes it a fantastic option for those who desire to read and clear not just the engine error codes but together with brake system errors. Furthermore, using the device is easy by plugging it directly into the OBD2 port of your vehicle or truck.
Similarly, it has a LED indicator at the bottom of the screen to show you the overall state of your engine at a glance. It features a 9-button control panel with the aid of hotkeys and navigation arrows for quick reading, erasing codes, and displaying freeze frame data. To update Innova 6030P, you can use any Windows computer by plugging it into the USB port and downloading the updated software directly from the Innova website. It provides battery and alternator tests to evaluate the performance of a car charging system by checking if the batteries and alternator are aligned with voltage specifications for the vehicle.
Innova 6030 is loaded with professional features such as WIFI and Bluetooth technology and paired with any latest RepairSolution2 diagnostic app. Through the Code Severity Alert, the device quickly finds out if your car needs urgent repair or if the repair can wait. Also, the emission and smog check readiness to figure out if your car is prepared and would pass an emission test.
Pros
User-friendly and wide compatibility
Gives key information about the state of your vehicle
Features RepairSolution2 to fix problems
Large colored screen for easy interpretation
Read and clear SRS and ABS codes
Cons
It has limited functionality
The user manual is not clear
Innova 6100P Review
Innova 6100P supports Freeze Frame information and specializes in troubleshooting with full functionality. It features extra features that make it more preferred than other similar products. Also, the device has battery and alternator tests which are among the essentials every car owner needs. It helps analyze the current state of the battery and alternator to see how well the battery is charging.
Users can use this scanner to clear oil change lights. It is a handy feature if you just changed your car oil or if you want to reset the oil light gauge. It helps with vital information for maintenance and the need to service your vehicle. The code severity alerts read codes and indicate if your car needs immediate repair or if it could wait. The cable of 6100P is super long to make you feel comfortable as you plug in to diagnose. The screen comes up with a bright and clear display with simple instructions for each step.
The scanner uses a three-light system to tell the severity of any problem. The Green stands for NO problem; the Yellow represents the probability of a problem and, the Red stands for default. Moreover, the Supplemental Restraint System examines electronic parameters and fixes potential defaults promptly to ensure you drive safely. The freeze data frame ability helps inspect and tells the condition of the car engine and its temperature. It shows how the fuel injector is functioning.
Top Selling Innova Scanners
The emission readiness test quickly helps detect if a car would pass the emission test process. RepairSolution2 quickly directs you to the Innova website on how to fix the problem in your vehicle. The rapid code reading reports any abnormality and sometimes solves whatever fault in the car. It clears every fault code that the scanner detects on the engine. Furthermore, Innova 6100p features multiple options such as directly connecting to the vehicle or utilizing the in-built battery.
Pros
Compatible with a wide range of car models and performs a wide range of function
Patented all-in-one large screen display with robust build
Internet upgradeable and updatable
Features RepairSolution2 app for easy and fast access to information on repair and maintenance
Cons
The scanner does not support many languages
The scanner does not come with a USB
Key things in common of Innova 6030P & 6100P
Taking a look at these three scanners, they appear similar and have a lot in common.
Freeze Frame Data
Freeze frame information that can be screenshot to help you know what is happening at the time of troubleshooting. You review the data to find out the cause of the default in your car. Freeze data enable you to multitask while storing up the data to reveal car condition. It tells the state and temperature of the engine by displaying the information on the screen.
Emissions
This feature is one of the essential functions of these scanners. The emission test prepares your car ahead for a complete emission investigation. It indicates amber, green, or red light to tell how well the emission system and catalytic converter are functioning. It is the fastest way to know if it is worth the money and time investment for emission examination.
Live Data
The live data helps you see detailed information such as RMP and Oil Temperature, which helps fastens up diagnosis. It shows live sensors data and displays graphing to update you on your vehicle performance. With this feature, you can record live data and show them later on to a car professional for repair.
The supply of information helps identify the source of defaults through the display of data that involves the system of your vehicles, such as the SRS and ABS. The primary purpose of live data is to save time and identify the problem without delay.
Reading and Clearing Codes
These scanning devices can read engines and clear codes while reporting anything out of the ordinary in your vehicle. Sometimes, it can rectify whatever abnormality is occurring in a car. Whenever you start a car engine, the scanner runs a quick check and indicates the trouble arising from ABS and SRS. After this check, the scanner will hint the mechanic about the cause of the default. It provides insight on how to repair vehicles without consuming much of your time.
In addition, Innova 6030P and 6100P read and clears every error code that appears on all OBDII compatible cars. It reads a clears off code while functioning under a high level of accuracy.
ABS
The Innova 6100P and 6030P support an anti-lock brake system (ABS) and can read data and fault codes. It shows the code severity level and gives helpful information for beginners, alerting you of the problem that needs immediate attention. However, the Innova 6100P and 6030P support SRS data and code. You can read codes and data from the Innova 6100P and scanner 6030P.
Design
The three scanners are compact and easily fit into a glove box without taking much space. The construction features sturdy material that won't break easily. Also, the data is displayed on a colored screen to enhance visibility and show text-based and graphical reading. Another similar design is that; the three scanners have LED light system status that indicates below the screen. It gives you a detailed insight into the overall well-being of the engine.
Software
The devices are easy to navigate and respond to quickly and accurately. Also, the software is easy to update for free through the Innova website by plugging a USB from the scanner into a Windows computer. The update enables the device to run and work smoothly with any latest car model and adds more testing capabilities to make the diagnostic tool more versatile.
Innova 5110, 5210, 5310 Review & Comparison
Key Difference of Innova Pro 6030P Vs 6100P
The scanner has a lot in common but features some notable differences.
Design
The Innova 6030P and 6100P have a similar design featuring a 9-button control panel that can be navigated with arrows and hotkeys for easy operation or erasing code. However, the button layout of Innova 5160 has a different setting and uses hotkeys as well. Innova 5160 has a 3.5″ inch screen that makes it easy to operate than similar devices.
Battery
One handy function of Innova 6030P and 6100P is the battery system check ability. It includes troubleshooting for both the alternator and battery. This feature makes it more functional than scanners that are limited to reading batteries alone. The 6100P supports oil light reset and offers a step-by-step guideline for each diagnostic process.
SAS
Innova 6100P and 5160 supports SRS code and data by scanning every electronic parameter in the SRS system to examine their health status. It can also solve SR's potential defaults to ensure safe driving.
Compatibility
The three scanners are compatible with most OBD2 vehicles manufactured between 1996 and 2020. However, the compatibility of these devices depends on their non-OBD function, such like oil reset it ABS diagnostics. Innova 5160 has optional OBD1 coverage that makes the device with OBD1 adapters for old model vehicles.
Verdict
Innova 6100P and 6030P are the top choices recommended for beginners, home mechanics, and car owners. It provides a great value beyond the price rate through the help of money and time-saving diagnosis in a very easy way. For DIY mechanic or car professional, Innova 6100P and 6030 serves better and support a wide range of repair while helping your display expertise. Also, the devices are suitable for overall diagnosis and have comprehensive features to check most vehicle issues.
FAQ
Does the Innova 6030P require batteries to use?
Answer: No. This diagnostic tool does not need batteries to function; it is directly powered by the vehicle engine when plugged into the OBD port.
Where are Innova scanners made?
Answer: Innova scanners are manufactured in California. They are certified by ASE Master Technicians and have proven the scanners are functional and top in automobile products.
Can the Innova 5160 perform throttle position relearn?
Answer: Yes, but for few selected vehicles. You can contact any Innova customer support service to find out if the scanner will support the make and model of your car.
Can these scan tools give support OBD1 coverage?
Answer: No. Even if you have an adapter for the port, Innova software does not work with OBD1 diagnostics but only with OBD2. However, this will only affect a vehicle manufactured in 1995 and earlier.
How do you install updates for these Innova tools?
Answer: First, you have to download the RepairSolustions app directly from Innova's website. Next, you will register your scanner on the website if you are yet to do that. Once the registration is out of the way, you can now connect the device to your PC and follow the instruction on the screen.
Can I use diagnostic tools while driving?
Answer: Yes, you can. But you have to use it with caution or have the passenger check out the diagnostic results. Also, the scanner has a short cord, be careful while driving so you are not distracted.
Final Word
A scanner device is a functional tool for every car owner. It helps to know the condition of their vehicle at every point in time. Likewise, professionals and mechanics who want to show expertise and reduce much stress of figuring out the problem with cars should not hesitate to purchase a car diagnostic scanner. It is reliable and fast for fixing car problems.
Furthermore, with the RepairSolution2 app, you can have a lead on how to provide a solution to every default. Hence, this saves money and time to spend in the mechanic shop. Again, the devices are suitable and easy for beginners to navigate.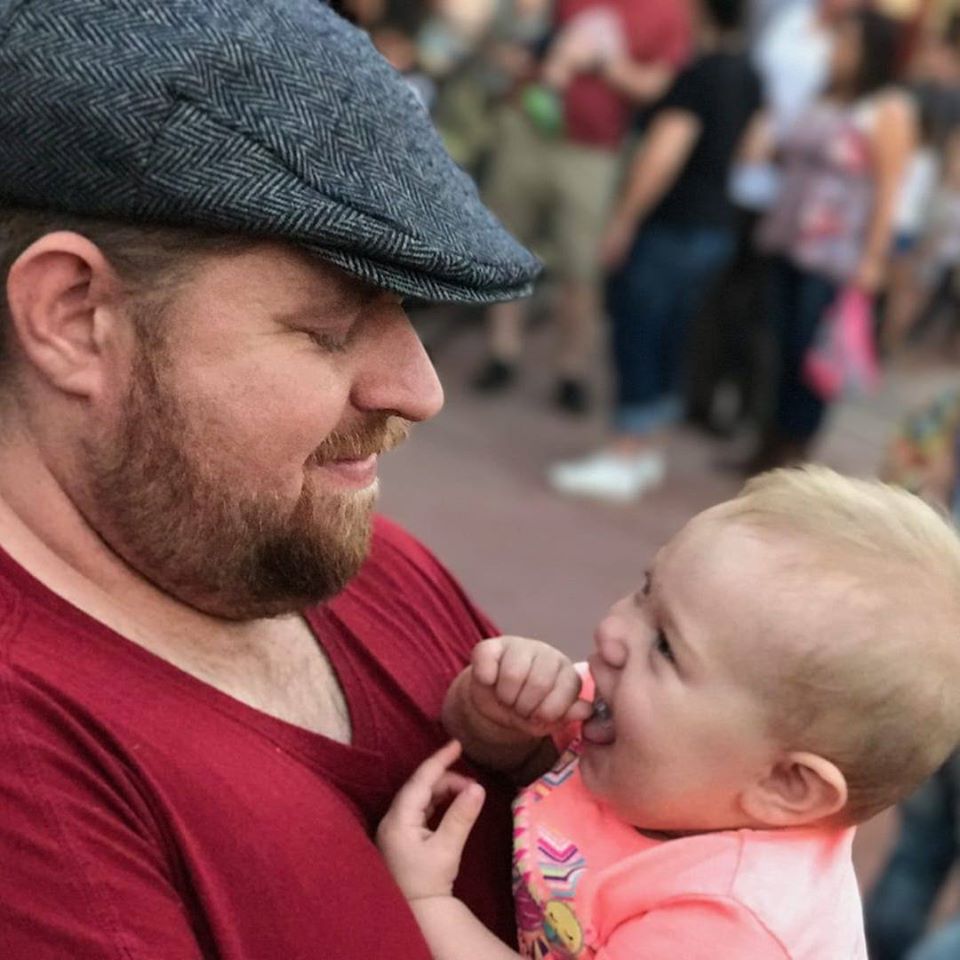 As a mechanical engineer, it's easy for David to explain the functionality of the tool. David test most of the tools before writing a review. its help him to learn something new and suggest the best product for you.