OBDLink EX Vs. OBDLink MX + Vs. OHP FORScan scanners are functional tools with exceptional features. These scanners are the best tools for professionals, car owners, DIYers, and mechanics as well. Having a diagnostic tool gives you access to the subsystem of your vehicle and effectively solves problems. They have a user-friendly interface and excellent functionalities.
The adapters help you monitor your vehicle's performance, and they are perfect for their affordability and compatibility. There are several options for vehicle diagnostic tools these days that could get you confused about the choice to make. We put together the best adapter to get you to bounce back on the road without fear of getting stranded or having to make a long trip to the mechanic shop.
OBDLink EX Review
An OBDII adapter is an affordable and easy-to-use diagnostic tool. When comparing OBDLink EX, OBDLink MX, and OHP FORScan, the comparison is all about value, and convenience. OBDLink EX offers a secure connection and long cord for easy connection with zero risk of data corruption. The OBDLink MX+ is well manufactured but has more convenient compared to others.
It can connect via Bluetooth while eliminating the need for a long cable connection. Thus, this enables users to plug in the scanner for complete and continuous monitoring. It has some exceptional features such as a low-current sleep mode to save your battery from draining, and the hacker-proof makes the device safe and secured to use.
Furthermore, speed is another notable difference between these three devices. OBDLink MX+ diagnoses at the fastest rate even while displaying complex parameters. Also, OBDLink EX is about 20 times faster compared to OHP FORScan. Both OBDLink EX and OHP FORScan allow you to perform several functions like resetting the oil light and reprogramming the engine computer. Among the three adapters, OBDLink MX+ supports more protocols with its Bluetooth compatibility that enables communication with all devices.
However, OBDLink EX Vs. OBDLink MX + Vs. OHP FORScan has a lot of things in common. Their compatibility with a wide range of diagnostic software is top-notch, and the three devices can read and erase trouble codes. It performs I/M readiness tests and other OBDII features.
OBDLink EX
OBDLink EX scan device has now become one of the most preferred OBD adapters. It is straightforward to use and perfectly features all the basic functions you need as a car owner. The device was manufactured with FORScan software in mind, and it works perfectly with your Windows PCs. You can connect the device to your computer via a USB port. Also, it is a trustworthy adapter with a 2000 kilobits/sec speed for transfer. The transfer rate is a merit feature to consider as it determines how quickly you can obtain diagnostic data, particularly real-time data.
The scan tool can read and erase all trouble codes on all available modules such as SRS, TPMS, ABS, transmission, and other vehicle systems. Likewise, it allows you to check the engine light and afterward turn off the engine light. The live data streaming enables you to pull live sensor data in likes of voltage, LAC, speedometer, O2, and fuel consumption. Moreover, the scanner can perform a lot of procedures such as DPF regeneration, oil reset, altering door and window settings.
It also includes resetting the warning light, battery reset, and others. The scanner can unlock the advanced features in FORScan such as coding and programming, adaptation, and component activation.
Whenever OBDLink EX is connected to your vehicle, it automatically detects even when the engine is off. Next, the scanner displays essential information about a vehicle including, CIN, CVN, and VIN. This information comes in handy when you want to purchase a new car and need the identification numbers.
Top Selling Innova Scanners
The scanner is mostly compatible with Ford vehicles and light trucks that have OBD2 connectivity. Likewise, the coverage extends to other brands such as Honda, GM, Toyota, Kai, Nissan, and Hyundai. The build-in battery features saver technology to ascertain your car battery doesn't drain off. Finally, OBDLink EX is perfect for those looking for a basic and advanced tool to diagnose. It features a faster processor and is compatible with more vehicles.
Pros
It is about 20 times faster than traditional adapters
It allows a stable connection without corruption
It is designed with FORScan compatibility in mind
It features long cables with a quality build
It enables basic and advanced diagnostics
Cons
It is not suitable for iOS users
Only functions best when used with FORScan
OBDLink MX+ Review
OBDLink MX+ is designed with more unique features than the previous scanners. It is a Bluetooth device that is compatible with a large number of vehicles and works for cars manufactured in 1996 and newer ones. Interestingly, it is compatible with varieties of devices such as IOS, Windows devices, and Android. The device is a new product with better performance, and it is four times faster than previous devices. The solid connection ensures
Furthermore, the scanner comes with all the features needed to reset and troubleshoot any error in your vehicle. These codes include SRS, A/C, ABS, and wheel speed and transmission temperature. It read and clear stored and potential codes from the engine. Again, it enables free access to different OEM auto diagnostic parameters. Similarly, it can help you gain access to thousands of parameters and offers top-notch diagnostic performance. The device can review and show the fuel economy of your vehicle.
In addition, the OBDLink MX+ is an ideal tool for a car owner who loves to know even the least detail about their car. The battery maintenance feature is so superior that once you put off the engine, OBDLink MX+ immediately enters a sleep mode to prevent battery drainage. Also, the wireless connectivity makes it easy for the scanner to communicate with all devices. Hence, this prevents clumsy and tangled cable in your vehicle and works very fast while giving you massive access to different features.
The device comes with a free update and technical support. Thus, you don't need to buy a new scanner due to un-updateable features. Again, the tool is user-friendly with an ergonomic design to fit into little space.
Pros
It has a wide range of compatibility reads and defines codes from all systems
Its sleep mode helps prevent battery drainage
It operates four times faster than other similar product
It features a Bluetooth connection for fast and wireless diagnosis
Cons
It features a Bluetooth connection but lacks WIFI support
It does not support Hybrid and Electric cars
The device does not have a USB interface
OHP FORScan Review
OHP FORScan is one of the most affordable and functional scanners. It is an OBDII adapter that makes scanning fast and reliable. One of the merits of OHP FORScan is its ability to access all electronic control units. This device can carry out basic diagnostics and give results in a real-time format. Also, you can read and erase codes for various engine components such as SRS, ABS, and transmission systems. It is reliable and fast with a constant speed of 500kbit/s. Thus, it is a top accessory for every ford owner.
The device can read and clear engine codes which can help turn off Engine Light. It examines real-life data from sensors. Likewise, it allows you to carry out service resets, regenerate DFP, reset warning lights and disable TPMS. Most importantly, the device has other premium features such as supporting component adaptation and ECU programming. It features a compatible interface with MS-CAN and HS-CAN toggle switches. Therefore, it allows you to carry out desired modifications and troubleshoot unwanted features at a high speed without encountering electronic corruption.
The device works best with Mazda, Mercury, Ford, and Lincoln vehicles while it only offers basic features for other vehicles. Moreover, it only works with Windows PCs ranging from XP to Windows 10. The scanner is easy to use, has a fast function, and enables you to have more control over your car. The scanner comes with instructions to help you install and update drivers and software needed for diagnosing.
Pros
The device is very affordable
It offers a full range of diagnostic and repair function
The device driver is easy to install
It enables ECU programming and customization
Enable access to all on-board systems
Support special features
Cons
It does not work on Mac computers and Android devices
Some of the service function does not work on Ford Escape
The USB connection may not be firm
Key Difference (OBDLink EX Vs. OBDLink MX + Vs. OHP FORScan)
Does OBDLink EX, OBDLink MX+, or OHP come with FORScan?
These OBDII scanners do not come with FORScan software. The best way to obtain FORScan is by downloading it from their official website, which is free.
Can I use FORScan with Windows?
Yes, FORScan full version is only available for Windows. Although, an alternative version of the software is available, it is called ForScan Lite. It is available for either Android or iOS.
FORScan Lite has lesser function and less support compared to the full version. However, unlike the FORScan for windows, you have to pay for downloading FORScan Lite.
Are OBDLink EX, OBDLink MX+, and OHP FORScan compatible with all Ford model years?
These OBDII adapters are manufactured to support any vehicle made after 1996. Hence, if your Ford falls under the older category, go for an OBDI scanner.
Who is the ideal user of each of these scanners?
Ford vehicle owners looking for the cheapest OBDII device should purchase OHP ELMconfig. It effectively communicates with FORScan just like other expensive adapters, and it is the easiest way to access the ECU.
Most car enthusiasts will like to upgrade to the OBDLink EX. The construction quality is top-notch, and it features a fast diagnostic speed that is worth the price of the scanner.
Furthermore, for car professionals, OBDLink M+ is highly recommended. It has extended software compatibility that supports many vehicles. The wireless connection feature enables convenient diagnosing in a garage without having to hunch your back in the passenger seat.
Can the FORScan software carry out bidirectional controls?
No. The OBDLink app does not support bidirectional functions. However, if you want to program or edit, you need to get MX+ with the software license.
Final Words
OBDLink EX Vs. OBDLink MX + Vs. OHP FORScan are just perfect for car owners looking for basic and advanced features. The adapters can read and clear code from various engine components such as SRS, ABS, and transmission systems. These exclusive devices can access many more functions than other scan tools. It enables you to decode and find the cause of the problems in your vehicle without having to go on an expensive and time-consuming trip to the mechanic.
Furthermore, the scanners link your vehicle's OBDII socket to a device operating FORScan diagnostic software. They are known for quality, functionality, and price. Also, they are reliable, user-friendly, and professional-grade adapters designed to give you full access to your vehicle's system. Lastly, they are portable and effortlessly fit into any space in your car.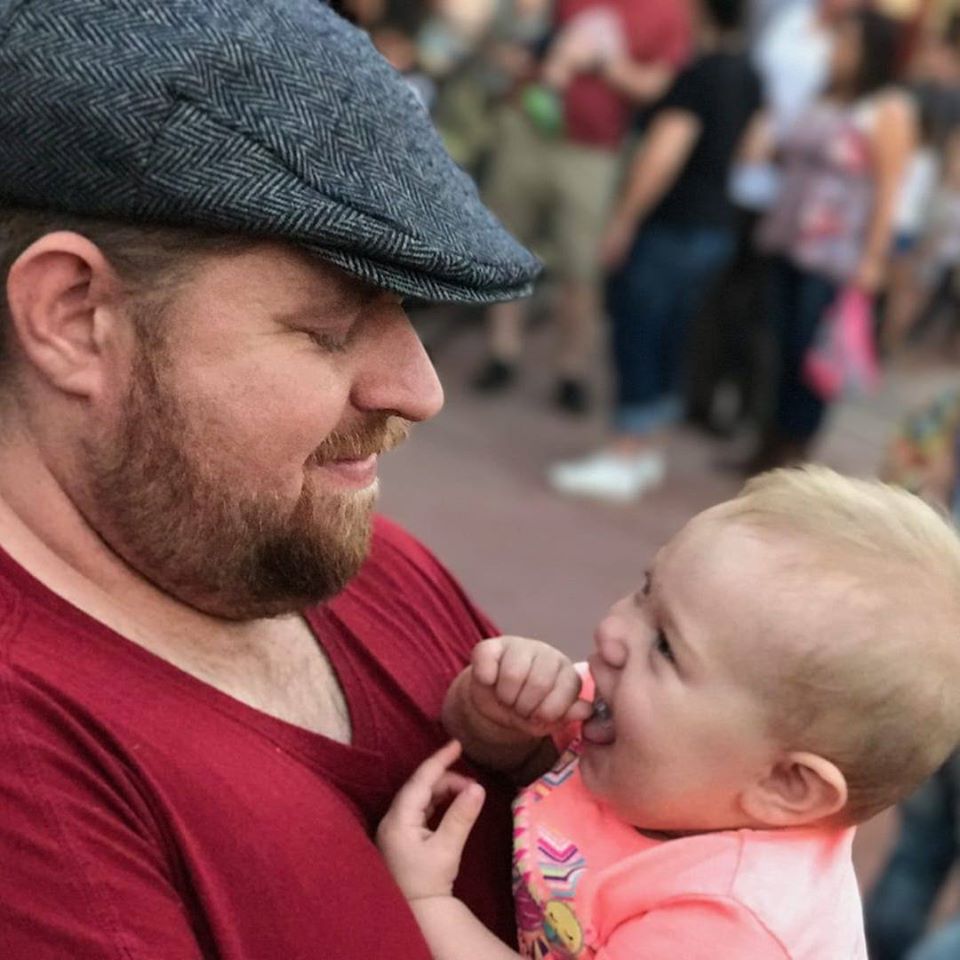 As a mechanical engineer, it's easy for David to explain the functionality of the tool. David test most of the tools before writing a review. its help him to learn something new and suggest the best product for you.