The first question that can pop up in your mind is, what makes an ordinary or casual jump starter a heavy duty jump starters? The answer to this question is that when a jump starter performs more than just a jump starter, it becomes the heavy duty jump starter. The best heavy duty jump starter provides you:
More jump starts per charge
Durability
Safe usage
Portability
Fast charging and many more.
There are many more characteristics of the best heavy-duty jump starter; some are mentioned below.
Jumpstarters use different kinds of batteries to give life to the dead vehicle batteries. A good and heavy duty jump starter contains a lithium-ion battery. This lithium-ion battery proves to be beneficial in multiple aspects. These batteries weigh less and do not create any hurdle in carrying them along.
Besides their low weight ability, they can contain more charge than any other battery. Moreover, Lithium-ion batteries are resistant to weather changes, and weather changes do not affect the functioning of these batteries. So, a heavy duty jump starter contains Lithium-ion batteries.
Excessive Jump Starts Per Charge: Another essential feature of a heavy duty jump starter is that it will take you out of the problem of recharging it again and again. Instead, it will facilitate more jump starts in a single charge. A good jump start can give you up to 20 jump starts in a single charging.
Top 5 Heavy Duty Jump Starters Review
1. NOCO GB70 Jump starter Review
Noco is considered the finest automotive accessory company that provides its customers with top-notch jump starters and other automotive accessories. NOCO is Ohio based company but acknowledged worldwide because of its production.
Are you seeking a foolproof jump starter that will jump start your battery in seconds? The NOCO Boost Plus GB70 is a product you will like looking at. By charging a dead battery just once, this jump starter may bring it back to life up to 20 times. Aside from its excellent functioning, the spark-proof action of this jump starter ensures your complete safety.
Safe and quick
The material utilized to manufacture this battery jump starter ensures that the battery is free of defects. It will also protect you from getting harmed. A rubberized over-molded shell protects your battery from scratches and extends its life.
NOCO HD GB70's quick action will jump-start your dead battery in a matter of seconds, allowing you to resume your journey. When it comes to reviving your battery, this jump starter can do it 40 times on a single charge. This is fantastic! This is the ideal option if you frequently travel great distances.
Top Selling Innova Scanners
User satisfaction
What will a business do if it produces high-quality goods and is proud of them? The brand will offer its customers an option of a warranty. NOCO feels the same way. NOCO HD GB70 battery jump starter comes with a one-year guarantee. If there is a fault, you may contact NOCO's customer service, and they will refund your money if there is a good explanation.
A discrete package
When you purchase this battery jump starter, you will receive the kit and the entire package. Some firms may simply provide you jump starters and need you to buy the rest of the supplies. NOCO is a cost-effective business that considers your budget and offers you what you need.
A NOCO HD GB70 battery jump starter, clumps to attach the battery to, XGC cable, XGC connections, USB charging cable, Microfiber bag, and a detailed user handbook are included in the kit. All of this at a very fair price!
Easy to carry
It's difficult to add extra luggage when you're already carrying a lot of it. A hefty battery jump starter will let you down in this situation. NOCO has produced the HD GB70 to keep you safe from this hazard. The battery jump starter is only 5 pounds in weight. This is a weight that can be carried.
You may now effortlessly transport a battery jump starter without fear of overloading your vehicle.
Pros
Quick functionality.
Pro-safe.
Durable
Waterproof
Cons
Certain accessories may be missing.
Short Comparison for you Noco GB40 Vs GB50 Vs GB70
2. DBPOWER Portable Car Jump Starter
If you are a person who stays on the roads for most of the time (in traveling), you might need a jump starter that will provide you the facility of charging your electrical devices. For that, you will need a versatile jump starter with high performance. This jump starter from DBPOWER is what you are looking for.
Versatility
Along with giving your battery another life in emergencies, this jump starter will do more than that. Outstanding features of this jump starter include charging your electronic devices too. It can charge Ipad 5X times, iPhone 10X times, Kindle 20X times, I watch 15X times, and Airpods 20X times. Now you can keep devices charged too, along with vehicle battery.
Multi-tasker
Other jump starters limit you to enjoy only one specific feature; this jump starter makes you experience more and more. We can call this jump starter a multi-tasker too. How?
This heavy-duty jump starter from DBPOWER Portable Car Jump Starter provides you with three in one LED functions. This means that it has lighting, SOS, and strobe features. It means that you can also use this LED light to indicate an emergency. That will be very helpful to you in any extremity.
Amazing warranty
To ensure the quality of this jump starter, DBPOWER offers you an attractive warranty offer of three years. Three years are enough to test any product. If your device gets out of order within the warranty limit or develops any severe fault, the company will fix it for free.
Besides that, DBPOWER masters customer care and promises to reply to your queries within 24 hours.
Pros
Multiple functionalities.
Outstanding customer support.
Versatile in action.
Speedy charging ports.
Cons
The product is a bit costly.
3. Schumacher SJ1332 Rechargeable AGM Jump Starter
Facing an emergency while traveling in the darkness of night can be challenging for you. At that time, no auto mechanic would come to assist you. A Schumacher jump starter that is rechargeable and AGM might help you in that situation too. This jump starter is the perfect fit to use in the dark because of its advanced LED functionalities.
Let's get to know more about Schumacher SJ1332 jump starter.
Convenient to use
Although all jump starters are easy to use because they have a power button that can on or off the jump starter. But this jump starter adds more to the user comfortability by introducing a digital screen. This screen will show the charge level of the internal battery and the voltage of the vehicle battery.
With this feature, one can jump start the battery accurately without causing any overcharge. SJ1332 from Schumacher is the perfectionist in jump starting the dead batteries of your vehicles.
Exception
We doubt that any other jump starter has the characteristics of an air compressor. But SJ1332 from Schumacher does have one. This 150 PSI air compressor can assist you in adding air to your motorcycle tires. This air compressor also contains a nozzle, inflator, and deflator.
Using this air compressor, you can also fill the air into your beach balls, pool rafts, and many other things.
Companion in darkness
If you are scared to head out in the darkness, you can keep this jump starter as your companion. This jump starter contains an ultra-bright LED light that ensures that you get enough light to jump start your dead battery.
Pros
Trusted brand.
Works at night.
Exception of air 15 PSI air compressor.
Cons
The size of the product is a bit large.
4. DEWALT DXAEC801B 30 Amp Bench Battery Charger
Dewalt DXAEC801B is a universally fit jump starter. This jump starter is also a comfort master as it comes with a digital screen that indicates charges of batteries. Besides this, DXAEC801B comes from a well-known and trusted brand that ensures you high-quality products with excellent customer service.
DXAEC801B contains some other enthralling features that are:
Three-stage charging
This jump starter from DEWALT stores offers you a feature of three-stage charging. These three stages of charging are:
Automatically switching from fast charge.
To top-off.
To trickle charge.
The trickle charge holds the feature of reverse polarity protection. This feature ensures that the device is not damaged or hurt if the polarity of the power supply is reversed. This way, it saves your devices and makes them last longer than you thought.
Battery reconditioning feature
DEWALT DXAEC801B contains this outstanding feature that can extend the battery life, and consequently, it will save your budget. Besides this, the 80 Amp engine start helps start your dead battery within 60 seconds.
Portable
Like other heavy duty jump starters, this jump starter weighs significantly less. Being low in weight increases the comfort of carrying it with you on your journey without apprehension. This item weighs only 6.6 pounds that is entirely reasonable to hold.
Pros
One-year warranty.
6 pounds weight.
30 amp bench battery charger.
Cons
The size of the item is slightly larger.
5. NOCO Boost Plus GB40 Jump Starter
Are you searching for a perfect jump starter that should jump start your battery in seconds? The NOCO Boost Plus GB40 is a device you will like looking at. By charging a dead battery just once, this jump starter may bring it back to life up to 20 times. Aside from its excellent functioning, the spark-proof action of this jump starter ensures your complete safety.
How to use it?
Unlike other jump starters, the GB40 is incredibly simple to use and switches on your comfort mode. With this jump starter, you don't need to use any technical knowledge to put a soul in your dead battery. Simple measures can be taken to start the battery:
Place the clamps in place.
Switch on the jump starter's power.
Start your car, disconnect the jump starter, and you're ready to go.
Would you rather be comfortable than irritated? Never I guess!
Universality
How does it feel to discover that you can jump-start your smartphone, tablet, and other USB drives in addition to your vehicle batteries? That's a fantastic idea. You read it correctly; GB40 can also jump-start your USB gadgets in addition to your vehicle's dead batteries. This jump starter has a wide range of applications.
Robust Jump Starter
Are you hunting for a longer-lasting and much more efficient jump starter? The Noco Boost Plus GB40 jump starter can start a dead battery 20 times in one charge. It doesn't stop there; the jump starter can store energy for up to a year without needing to be recharged.
Furthermore, GB40 is relatively safe to use because it never sparks. Are you prepared to enjoy the most pleasing time experience of your life?
The Perfect Jump Starter
The GB40 jump starter now incorporates high discharge lithium technology, making it safer to use. IP65 material makes the jump starter waterproof, ensuring that dampness does not affect its operation. Along with providing a waterproof action, this jump starter is weather tolerant. This jump starter will always keep you safe no matter what the weather is.
When it comes to recharging, the GB40 may be charged fast from any powered USB connection, and at 2.1 amperes, recharging takes only 3 hours.
Pros
Tolerant to weather conditions.
IP65 waterproof material.
Safe from sparks.
User-friendly.
Fast charging.
Cons
Customer service is not the best.
How To Buy Heavy Duty Jump Starters
Choosing the best jump starter if you are a newbie might be difficult. We've put together a shopping guide to assist you. It will instruct you on what to look for when purchasing an efficient jump starter.
What type of fuel does your motor use?
If you have a diesel-powered vehicle, you should get a battery jump starter with higher energy, whereas a gasoline-powered car should get a low-power jump starter. It makes no difference how big the jump starter is; if you buy it with care and study, you may get an excellent, lighter jump starter that works just as well as a larger one.
Keeping the type of fuel in mind is necessary when purchasing a battery jump starter. For gasoline and diesel, jumpstarters operate differently. Gasoline motors demand less energy, but diesel motors require more. You may select a battery jump starter based on your needs.
Is your selected jump starter safe to use?
You cannot overlook the importance of safety. It should, instead, be your primary focus. Most jump starters produce sparks and sporadic shocks, and consequently, they can be dangerous for you. To prevent the danger from happening, it's preferable if you select a safe and error-free jump starter. NOCO, Schumacher, and DEWALT jump starters are the finest in this regard due to their ultra-safe jump starters.
You should also ensure that the jump starter you choose has sufficient shielding and waterproof material. External variables can damage your jump starter, which is why the above-mentioned jump starters come with rubber over-molded casings that prevent scratching. Aside from that, these jump starters are waterproof to IP65 standards.
What battery is the jump starter using?
These days, there are two types of batteries available in the market. Choosing the proper one might help you avoid a significant loss. The most widely used batteries are lithium-ion and lead-acid, but they operate differently. Lithium-ion batteries are superior to lead-acid batteries in terms of performance.
A lithium-ion battery may provide four times more energy than a traditional lead-acid battery. Lithium-ion batteries are often lighter than lead-acid batteries. Eventually, you'll prefer a lithium-ion battery. Choosing the right sort of battery is critical in this regard.
| | |
| --- | --- |
| Lithium-ion battery | Lead-acid battery |
| These batteries are lighter in weight and easy to carry than lead-acid batteries. | Lead-acid batteries contain heavier interiors, making them harder to carry when you already have too much in your vehicle. |
| Although these batteries are lighter in weight and smaller in size, they can provide you four times more energy than lead-acid batteries. | The Size and weight of these batteries fail compared to the Lithium-ion batteries. These batteries cannot give you more energy. |
| Lithium-ion batteries are more tolerant to weather changes than lead-acid batteries. | These batteries can show instant discharge when exposed to weather changes. |
| Using these batteries is safe. | Safety is not guaranteed in these batteries. |
How much effective your jump starter is?
The effectiveness of a jump starter refers to
How long it can keep going.
What is the maximum number of batteries it can jump start?
It's capacity to recharge.
The best heavy duty jump starters are high-quality and efficient. A single charge of a good jump starter may start a dead vehicle's battery up to 20 times.
When it concerns recharge, a heavy duty jump starter may be recharged in under an hour and will be ready to use for a long time. In a nutshell, a heavy duty jump starter like NOCO, Schumacher is the ideal match for jump starting requirements.
Some other things to confirm
Apart from fuel type, battery, and effectiveness of jump starter, you should check some other things. These things are:
Some other essentials
USB Ports: To get your hands on a heavy duty jump starter, make sure that it has USB Ports that can give you some other benefits, too, except jump starting your dead vehicle's battery.
Accessories: Make sure that you are getting all the must-having accessories along with your jump starter. Such as Cables to connect jump starters and clamps.
Brand's customer service: Another essential thing to confirm is the brand's customer care service and guarantee policy. Check whether the brand is giving a warranty or not and decide your purchase accordingly.
Using Guide
Going out of the box, we are offering you a user guide that will tell you how to use a jump starter effectively and flawlessly. You have to follow the below-mentioned ten steps to make this thing right. Actions are numbered below:
Find the dead battery in your vehicle that you want to jump start.
Locate the battery's positive terminal and attach the red wire or positive wire with it.
Please find out the battery's negative terminal and connect the black wire with it.
Complete the circuit and make sure that nothing is left behind.
Turn the jump starter on and put it in a safe place.
Go back to the driver's seat and ignite the engine.
Keep the engine on for some time.
Detach the jump starter and close the hood of the vehicle.
Put the jump starter in the trunk.
You are good to proceed with your journey.
Comparison Table
Here is a comparison table that will increase your trust in the above-mentioned jump starters than other local jump starters.
| | | |
| --- | --- | --- |
| | Heavy duty jump starters | Local jump starters |
| Battery efficiency | Heavy duty jump starters like NOCO, Schumacher, and Dewalt come with lithium-ion batteries that perform better in various aspects. They last longer, store more charge for a more extended period, and are comfortable to carry. | Local jump starter sellers claim that jump starters have lithium-ion batteries, but they do not. They delight the users with high-quality design and deliver the faulty product. These jump starters mostly have lead-acid batteries that are lacking in many fields. |
| Jump starts per charge | Jump starts per charge means how many times a jump starter starts a dead battery. Best heavy duty jump starters have an impressive rate of 20 jump starts per charge, which is quite perfect. | Local jump starters fail to entertain you in this aspect too. They do not last long and get discharged after four to five jump starters. |
| Charge Capacity | Heavy duty jumpstarters can hold the charge in them for almost one year without being used. This ability makes you able to bother less in charging them repeatedly. | These jump starters cannot hold the charge for too long because of the faulty battery. The limit of having charge might be two to three months which is poor. |
FAQ
Do you also have some queries like a lot of the newbies? Do not worry; all of them will be cleared in this section. For your clarity, we have responded to some frequently asked questions here. You would surely love to check it out.
What are heavy duty jump starters?
While there are a host of jump starters in the market, finding heavy duty jump starters might be challenging for a newbie. But some brands are considered as the best jump starter makers, such as NOCO, Schumacher, and Dewalt. These makers are proficient in the formation of these jump starters.
Can I rely on jump starters all the time?
No, this would be wrong. Jump starters only work as a power bank to your mobile. You should only use them in case of any emergency. You should check your battery before leaving your home.
How lithium-ion battery takes the lead in comparison with the lead-acid battery?
A lithium-ion battery's functioning and specifications are far superior to a lead-acid battery. This is because a lithium-ion battery is more easily portable due to the lighter material utilized in its construction.
In addition to that, a lithium-ion battery produces four times the amount of energy as a lead-acid battery. This is why a jump starter with a lithium-ion battery is the best option.
What is the average lifespan of a jump starter?
The longevity of your jump starter is determined by how you use it and how well you care for it. It is possible to preserve your battery and money by using a heavy duty jump starter. A heavy duty jump starter is protected from scratches by a rubberized over-molded shell.
In addition, the IP65 waterproof material keeps dampness at bay. Your jump starter will eventually last longer than you anticipated.
Is it possible to jump start any vehicle's dead batteries using a jump starter?
No, as the battery's capacity grows, you must increase the jump starter's power. Most jump starters have particular functions and can only work with one type of battery. Except for heavy duty jump starters, which are robust in action and have adequate ability to ignite a spark in dead batteries, you can start any battery with them.
Does the effectiveness of a jump starter differ depending on the type of fuel used?
Yes, the performance of a jump starter varies depending on whether it is used for diesel or gasoline. This is because gasoline-powered automobiles use less energy, but diesel-powered vehicles use a lot. Other jump starters have varying levels of power. As a result, a jump starter will operate depending on the type of gasoline your car uses.
Final words
We are hoping that our research will be fruitful for you. If you want to cut it short and rely on us totally, we will not disappoint you. We have drawn out the two best choices for you that you can buy without researching.
NOCO GB70 Jumpstarter is taking the lead of heavy-duty jump starters, while DEWALT DXAEC801B 30 Amp Bench Battery Charger is the one following its lead.
Have an excellent purchasing experience.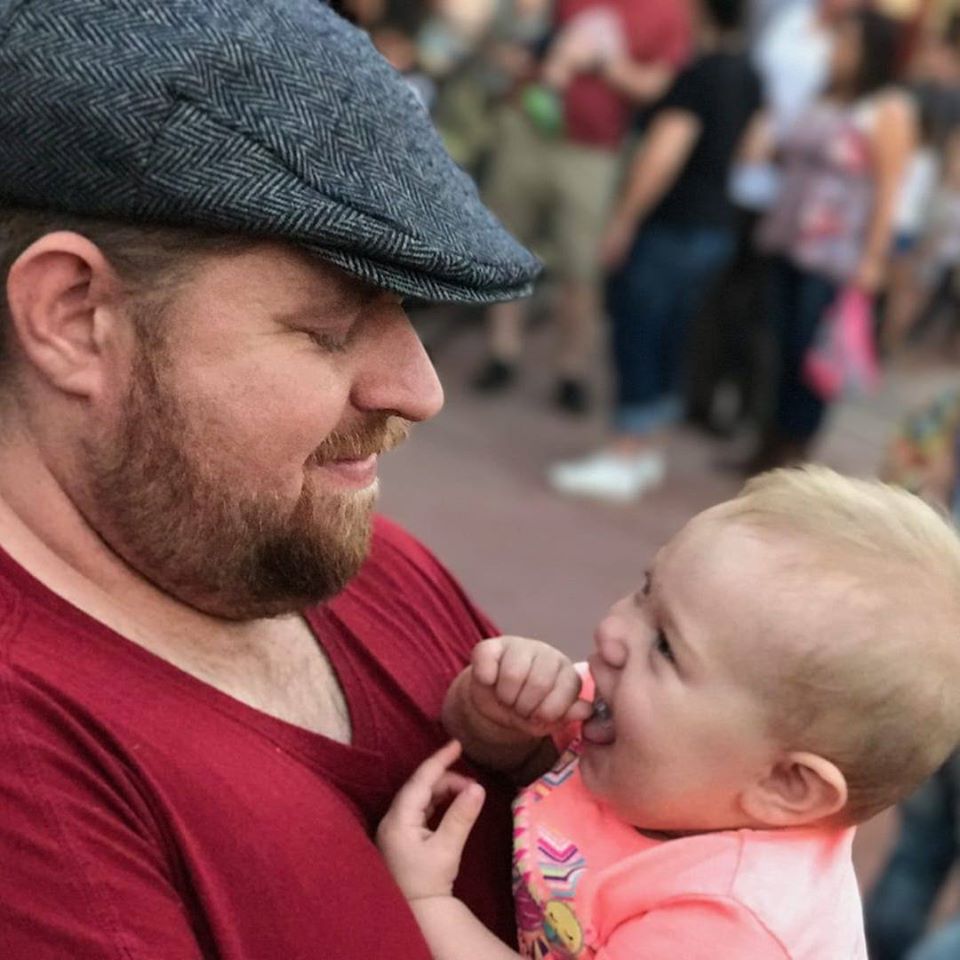 As a mechanical engineer, it's easy for David to explain the functionality of the tool. David test most of the tools before writing a review. its help him to learn something new and suggest the best product for you.