Suppose you are a car lover or a mechanic or want to help your friend reduce his expensive diagnostic bill for his car repair. In that case, you must have a scanner like icarsoft CR pro. It is a professional multi-system diagnostic tool for more than 40+ cars diagnosis tools. icarsoft CR pro obd2 scanner is a potent and professional cars error finder tool. This tool is for car professionals who know the car well and quickly take down any problem using this error finder tool.
icarsoft CR pro-multi-system professional diagnostic tool is built-in icarsoft Technology Inc. It is well known for this device, which makes car diagnosis easier than any other diagnostic tool in the market. It is a very trusted and dependable diagnosis tool for a car. That's why car professionals suggest this car diagnosis tool, icarsoft CR pro, worldwide.
If you want to watch  the video please see on YOUTUBE.
Icarsoft CR Pro works on more than 40+ cars

Read and clear all kinds of trouble code

Oil light service reset

Support OBD 2 or EOBD 2 10 modes of operation

Allows data function to print out diagnostic data

ABS bleeding and injector coding realize the air to restore the ABS brake sensitivity
icarsoft CR Pro is a professional multifunctional diagnosis tool. The manufacturer of This product built this a universal product. This diagnostic tool has many benefits for a car professional. You need to know for gathering more information about this powerful and professional tool.
icarsoft CR Pro tool is capable of reading all of OBD2 and EOBD functions

It is transparent to all trouble maker code like engine, auto transmission airbags, and abs

Also, it can read all live data.

Preferable for OBD2 16 DLC and ECU diagnosis

With silicone keys, icarsoft CR Pro is straightforward.

Using icarsoft CR Pro resets all light and oil services.

icarsoft CR Pro tool also supports service lamp reset

EPB system maintenance for deactivated and reactivated (EPB) Means Electronic Parking Brake for replacement and initialization.

When replacement is needed, BMS register a new battery (BMS) means the Battery Management system.

DPF is a reproduction system.DPF requests a reproduction system, then the DPF system is blocked, and the DPF indicator turns off. (DPF) means Diesel Particulate Filter

When ETC throttle valve control is clean, then it represents value and replaces the throttle valve. (ETC) means Electronic throttle control system

SAS is a calibration system that calibrates for going straight or recalibrated. (SAS) means steering angle system

For replacing ABS, you need to release Air ABS.ABS brakes are susceptible and bleeding

When steering part replacing SAS restart the injector control parameter for injector coding

The scanning tool permits you to print out recorded diagnostic data or customized test reports. It is a print data function feature.

When the engine starts, battery tools can scan battery voltage with an OBD port. It all happens when the battery permits tests. Besides, w

hen users use this tool, they search the DTC library.

This obd2 scanner is upgradable with pc and supported languages are English, french, dutch, Spanish, german.
All above functions are narrow due to car manufacturer company policy. You could not access the code for car diagnosis. Some updated parts are not available when you use the old version of this diagnostic tool.
Pros
When you use icarsoft CR Pro, its unit is solidly built.OBD 2 serial cable is solid molded.

Its screen is very bright and very easy to read what is on its screen.

Buttons are big and very solid. That's why they do not break easily.

All models are traditionally supported, and many subsystems are reflected in them.

It also acts as a direct OBD2 scanner, live data monitoring.

Also, It can perform reset/calves for specific programs such as ABS, EPB, etc.
Cons
icarsoft CR Pros customer support is awful; many customers reported that problem in many websites review sections.
Advance Features Of icarsoft CR Pro
In this device, many advanced features are available in the icarsoft CR Pro diagnostic tool. They are like Throttle Control, SAS, Coding injector, DPF, ABS brake bleeding, Oil Reset, EPB, BMS. Now I describe some of the advanced features.
Oil Service Reset:

Engine oil has a life system that resets sometimes. Reset starts when you drive your car and what your driving condition is. This thing makes changes for engine oil reset and turns off the engine's warning light.

EPB Service Reset:

 For replacement and initialization, EPB system maintenance deactivating and reactivating the brake control system. Brake fluid control system is assisting with EPB. After disc/pad replacement setting brakes and opens and closes brake pad

DPF Reproduction:

DPF is a cleaner operation to clear every continuous blockage of the particulate matter captured in the DPF filter. That's all that happens for the reproduction procedure.

SAS:

SAS is a calibration system that calibrates for going straight or recalibrated. (SAS) means steering angle system. When calibrated, the steering angle sensor (SAT) error memory is automatically clear by this system.

ABS Reading:

icarsoft CR Pro is a very user-friendly diagnostic tool for cars. It can read and clear the anti-lock braking system and also read any problems quickly and very accurately.

ABS Brake Bleeding:

For replacing ABS, you need to release Air ABS.ABS brakes are susceptible and bleeding. From ECU pump allows bleeding of the brake fluid.

BMS Reset:

For better searching for battery monitoring sensor detect more accurately control module for the rematch. Clear all original information of low battery information forbears the related control module from searching false information. it's all happens for new battery installation

Injector Coding:

icarsoft CR Pro allows you to code injectors for your car.When the steering part replaces SAS restart the injector control parameter for injector coding.

Airbag Reset:

icarsoft CR Pro is well known for being friendly, so readers can read without any problem and solve airbag problems accurately and quickly.
How to use icarsoft CR Pro?
When you use it, at first, you need to update your car information in this tool. This work needs little time. You can see many car models, then select your car model, and with large data files directly to the unit, no storage issues is here. When you plug into the OBD port, a one-button selected for diagnosis, you need to choose your car model and then hit the scan button for an auto scan. Auto-scan is access to all systems. Step by step icarsoft cr pro using guide
First of all, you need to arouse the tool to the car to see a menu for selecting the vehicle.

Then you see many cars' names on this device, select your vehicle, then choose your area.

Check engine lights turn on.

After that, you got a system list to select what to do you diagnose and click the enter button.

After selecting all of this, you got a fault code; this code tells you where the problem is.

Then come out of there and check engine light is gone.

Once a fault code is correct, then you can erase the incorrect code.

Come out of that and go to SRS Airbag, then you can click read the fault code, fix it, and clear fault memory; once we click ok, you see the engine light gone on a flash.

Then we see ABS light go to ABS sensor and see ABS light still on reading fault code and fix it then the light will be gone.

If the engine light is not gone, you will try with the car's engine off and start again, and then you can see the red light is gone.

There is much live data here; you can use them for diagnosis, then you can see many live data here select one of them, and for establishing, you can press the f2 button then you can see what data you wanted to see

In the menu bar, you can see some features for your car; you can diagnose your vehicle in the diagnostic menu. Also, in

the service menu, you have some features that are helpful for your diagnosis.

There is a menu named voltage here; you can get battery voltage, and when you start the car, you can show you much live data that can be shocked.

OBD 2/ EOBD menu is here to connect; you can use this tool for diagnosis.

Then you can see the review section where you review this product and what your experience is.

Then you can see the DTC lookup menu.

Setup menu for setting

Help menu for if you are in trouble or can not use this product, this help section will be there for your help.

At least in the about area here, you can see this tool that features this product have with details.
Difference Between icarsoft CR Pro Vs. Autel MD808 PRO
| | |
| --- | --- |
| icarsoft CR Pro  | Autel MD808 Pro |
| This device gives you full coverage of 40+ cars. | This tool many cars coverage |
| These devices service menu has oil reset, EPB, BMS, ETC, DPF, bleeding, and injector. | Autel MD808 don't have bleeding or injector |
| You can work it fast. | It works slowly than icarsoft CR Pro. |
| Give you transmission fluid temperature information. | It can not serve you transmission fluid temperature information |
| Print data via device & No need to install any software | Print data via PC & Free software needs to install |
| This device shows only live data. | This device showing you View, Report, Graph, and Playback Live Data |
| Code definition with details | Code definition on screen |
| 1-page menu | Multilingual menu/instructions and definition |
| One year warranty with the return policy | one year warranty |
FAQ
Are iCarsoft scanners any good?
The scanner icarsoft CR Pro has a natural interface that, even if you are a beginner to use it is very comfortable for your use. It asks you about auto or manual setup. Ycan'tn'tYcan'tn't see any difference between these two modes. so it is effortless to use
Top Selling Innova Scanners
Can I upgrade iCarsoft?
Yes, you can upgrade this device from icarsoft cr pro to icarsoft CR plus. Icarsoft all software is free from their website. they have different packages
icarsoft cr pro wireless or not?
Nit'st's not wirelesIt'st's a wired device.
Can I download the manual pdf of icarsoft CR Pro?
Yes, you can look at the PDF manual for the iCarsoft CR Pro here.
Where is icarsoft made?
iCarsoft Technology Inc is in Virginia, USA.
How long does a diagnostic test take on a car?
Car diagnostics generally take less than an hour to complete.
How much does a full car diagnostic cost?
The average price for a car diagnostic test costs about $82.50
If I buy an icarsoft CR Pro diagnostic tool, how can I save money from it?
If you don't have this tool, you must go to a car mechanic to fix your problem. He set your situation with the icarsoft CR Pro diagnostic tool and made a bill of about 500-1000 dollars. If you get this tool, you can save all of them alone, using and fixing the problem.
An Honest Summary
Icarsoft CR Pro diagnostic tool is the best product in his field. If you can ask any car mechanic or car fault finder expert who is the best fault finder tool for cars, they will suggest you buy it. Because they already use it and understand the difference between other products.
The central fact is that the diagnostic tool is cheaper than other competitors, so why buy other companies' diagnostic tools. You get the same features, more functions and coverage, lower cost, and lifetime free updates. Ask yourself, then decides what is good for you, then buy and test this tool. After all, I highly recommend this product because of its multifunctional features.
So I can suggest you for icarsoft cr pro customers that read ten reviews to get explicit knowledge, to what is written in this products review section, then decide it's a good product, then you can buy this product. If you think this is a garbage product, then you need proper knowledge for this diagnostic tool.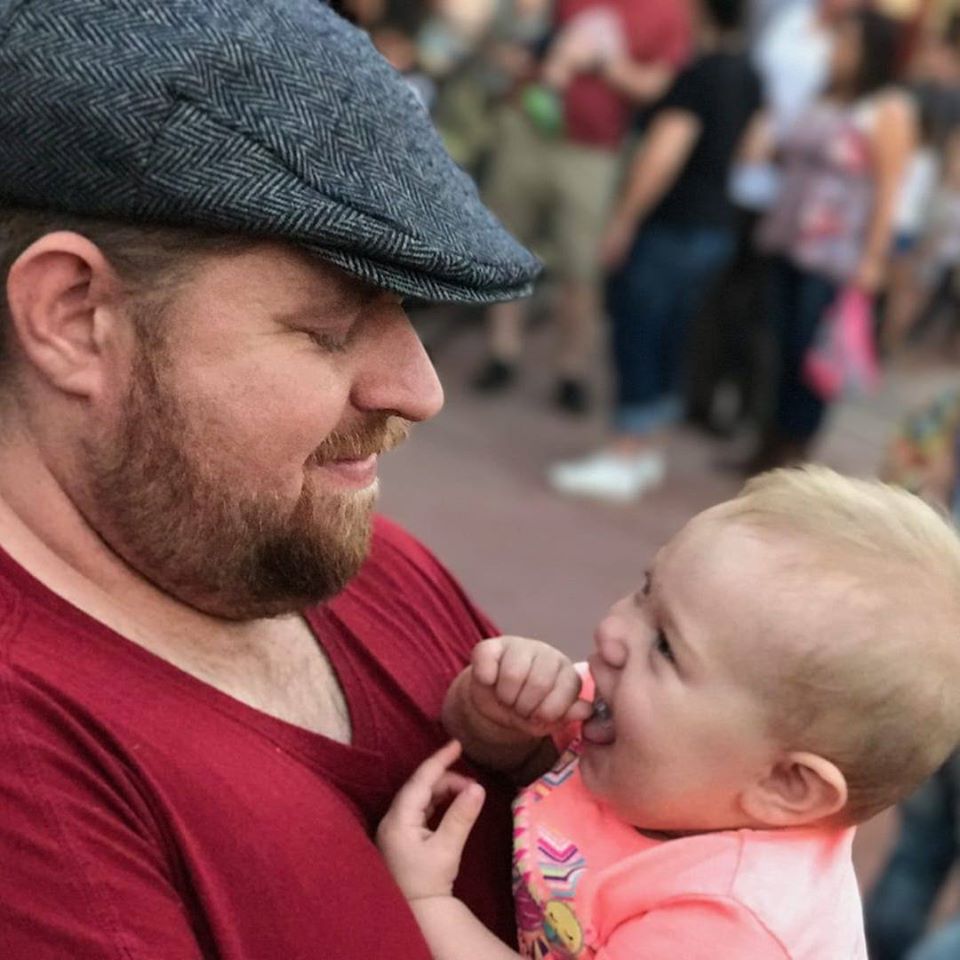 As a mechanical engineer, it's easy for David to explain the functionality of the tool. David test most of the tools before writing a review. its help him to learn something new and suggest the best product for you.