Dealing with a problematic car is never an easy task, and we completely understand that. What do you do when your vehicle suddenly goes faulty? Either you are a mechanic or car enthusiast, you need a device to regularly check out the well-being of the vital system of your car. It saves you from being stranded at any point in time.
The Ancel FX2000 diagnostic device is an advanced multi-purpose code reader that is portable, easy to use, battery-free, and cost-effective. These features have made a name for this particular brand and also brought about global recognition. 
Ancel fx2000 Review
Ancel fx2000 is another functional OBD2 scanner loaded with a different enchantment that attracts every car owner. For display, it has a 4-inches large screen with a clear display for experts and beginners to easily understand. The well-integrated buttons make it easy to operate various settings on the diagnostic device. Interestingly, the overall operation of this scanner makes it similar to using a Smartphone.
Furthermore, the ability of the device to record data makes room for functional output such as freeze data, frame data, graphs, and lives data streams. It read codes for ABS, SRS, and transmission errors effectively. The problem suggestion segment helps you see and pinpoint the problem with your car. It supports other advanced OBD2 modes and tracks the functioning of O2 sensors together with smog levels. These enable car owners to keep an eye on the emission level and make provisions for needed adjustments.
Likewise, it discovers the cause behind the problem in the engine system, and you can use the scanner to turn off the warning light. FX2000 displays essential information about real-time manufacturer-specific parameters to make sure the engines' ECU functions appropriately.
The versatility of the device makes it compatible with car models of 1996 and vehicles manufactured after 2005. Also, the device requires no battery, and continuous updates alongside manufacturer guarantee features make the device valuable to serve long term. The small and compact size makes the device travel-friendly, and the LCD screen is well protected to survive rigorous use.
Pros
It covers a large variety of car models

Convenient, robust, and hand-held scanner with LCD screen

Offers lifetime free updates via Ancel official website

The interface features multiple language options

The device reads error code and diagnoses all 4 systems
Cons
The update does not work on MAC computers

It only reads ABS/Transmission/SRS for a car manufactured after 2005
Main Features
Compatibility
Ancel fx2000 successfully monitors and diagnoses over 46 different car problems. It works for most US-based cars manufactured from 1996 onwards, EU-based vehicles made from 2002 and above; Asian-made vehicles from 2005 on, or newly manufactured OBD2 and imported or domestic cars. Most importantly, the scanner supports several languages. Thus, you will find a language that meets your need.
Live Data
One of the vital features of Ancel fx2000 is the creation of graphing visualization. The device pulls up your vehicle's live data into a stream within a short time. And, this includes its ability to produce multiple diagnostic reports, ECU reports, and VIN alongside data streams for SRS, ABS, and AT for vehicles. The live information enhances 4-system diagnostics that help you focus on any suspicious data parameter to determine the leading cause of trouble codes in a short while. 
Design
The Ancel fx2000 comes in a compact and robust design. It features a straightforward interface with a 4.0-inches LCD screen for a clear display of diagnosis. It is easy to handle for smaller hands and fits into compact space during travel. Furthermore, you can navigate through the screen with the use of multifunctional rubber buttons on the scanner. The unique design includes TPU protection to ensure the LCD of the scanner is protected from external elements when on the road. 
Upgrade and Manufacturer Guarantee
The device is upgradable to meet your needs at every point in time. You can upgrade your scanner via a TF card or USB cord connected to a computer. All you need do is access the ANCEL official web and get a lifetime free update from time to time.
Top Selling Innova Scanners
Advance Features
ABS
The ability to read and clear diagnostic trouble codes are one of the advanced features of fx2000. It checks the working state of the ABS by carrying out several bi-directional tests and can turn off the warning light. Through the retrieval of ABS code data, it will examine various brake functions and correctly diagnose troubles. 
ATS
Auto Transmission System enables Ancel fx2000 to read and clear codes and helps you view the transmission systems' data. It monitors and ensures the outcome of the transmission system is adapted to fit the speed level and load of the vehicle. Again, it helps with the retrieval of any wrong information from the Automatic Transmission System.
SRS
The Supplemental Restraint System will read and clear codes. Also, it specializes in reading data in the SRS to ascertain the airbag is functioning well. It reads and clears incorrect codes in the supplemental restraint system transmission and switches off the airbag's warning light when required.
Engine System
This device is quick to diagnose any malfunction with the engine and can clear warning lights. It can help you navigate through detecting engine faults and examine the engine working status in real-time through the use of live data to guarantee the engine is in safe working condition.
Differences between FOXWELL NT630 plus VS Ancel FX2000
| | |
| --- | --- |
| FOXWELL NT630 | Ancel fx2000 |
| Best for professionals with a wide range of vehicles | Best for home DIY or family |
| Covers more manufacture compared to Ancel fx2000 | Limited manufacture coverage |
| Covers a wide range of system and goes deeper in diagnostics  | It has four system selections such as EBS brake, Engine, Transmission, Airbag |
| Features many unique functions such as battery registration, brake bleeding, fuel adjust, airbag, oil change, electronic parking brake, head lamb, oil reset, and many more. | Have special functions like engine system, ABS, SRS, and ATS |
| It has a smaller screen display | It has a larger screen |
| It covers many languages compared to Ancel fx2000 | Cover fewer languages |
For more details about Foxwell NT630 review 
How do I add upgrade my Ancel fx2000 scan tool?
You can upgrade your Ancel fx2000 scanner software using two methods. The suggested procedure is the use of a TF card which is more accessible compared to the use of a USB cable. Nevertheless, you can complete the updating process with the help of a USB.
Step1: Connect the diagnostic device to your computer via the USB cable. Click on the 'Help-Tool Information' option on your device. Take a snapshot put in the record the details displayed on the screen.
Step2: Going back to the manual, you have to download the official update software provided on the Ancel website and move the RAR folder into a different file ahead of time.
Step3: Watch the "Update Video" and then click on the "ANCEL FX2000 Product Update Tool Setup" .exe" to install the client software.
Step4: Next, open the update software and slot your TF card into the card reader. Then, insert the card reader into the computer. Note, it reads the product's serial number automatically.
Step5: Click on the "Device Upgrade," which will lead you to the registration page. Type in your email details along with the registration code (check this from the snapshot) – hit the 'submit' option.
Step6: Reinsert the TF card into the Ancel scanner – reconnect to ascertain a correct and successful update has taken place. 
FAQ
What comes with the Ancel fx2000 box?
The Ancel fx2000 box comes with the following item:
The Ancel fx2000 diagnostic OBD2 device user's guide

An OBD2 cord

A USB cord

TF card

An adapter for the TF card
Does it display fuel misfire information?
Of course, the Ancel diagnostic device can display fuel misfire info. You can access this aspect through the use of the Freeze Frame.
What language does the OBD2 scanner support?
Language support is a very vital part of a diagnostic tool. Thus, the OBD2 device supports English, Portuguese, Russian, French, German, Spanish, Polish, and Italian to suit different individuals. 
Will an Apple Mac computer be able to update the Ancel fx2000 software?
No. The Ancel fx2000 device does not update with a Mac OS. You can only update it with Windows XP, 7, 8, 10 PC. 
Does the OBD2 scanner require a battery? 
No. It does not require any battery or cable. Because your Ancel fx2000 gets powered directly from the vehicle, it is connected to.
Final Verdict
The fx2000 scanner tool has numerous useful features that you can ever imagine. It delivers effectively and accurately while pointing out problems in your vehicle. It comes in handy at all times, and the software update feature makes it relevant for an extended period. If you are in search of an easy-to-use diagnostic device, then this is the right choice.
Also, It is straightforward and displays data in a simple format that enhances flawless interpretation. In addition, it covers vast diagnostic needs and vehicle repair.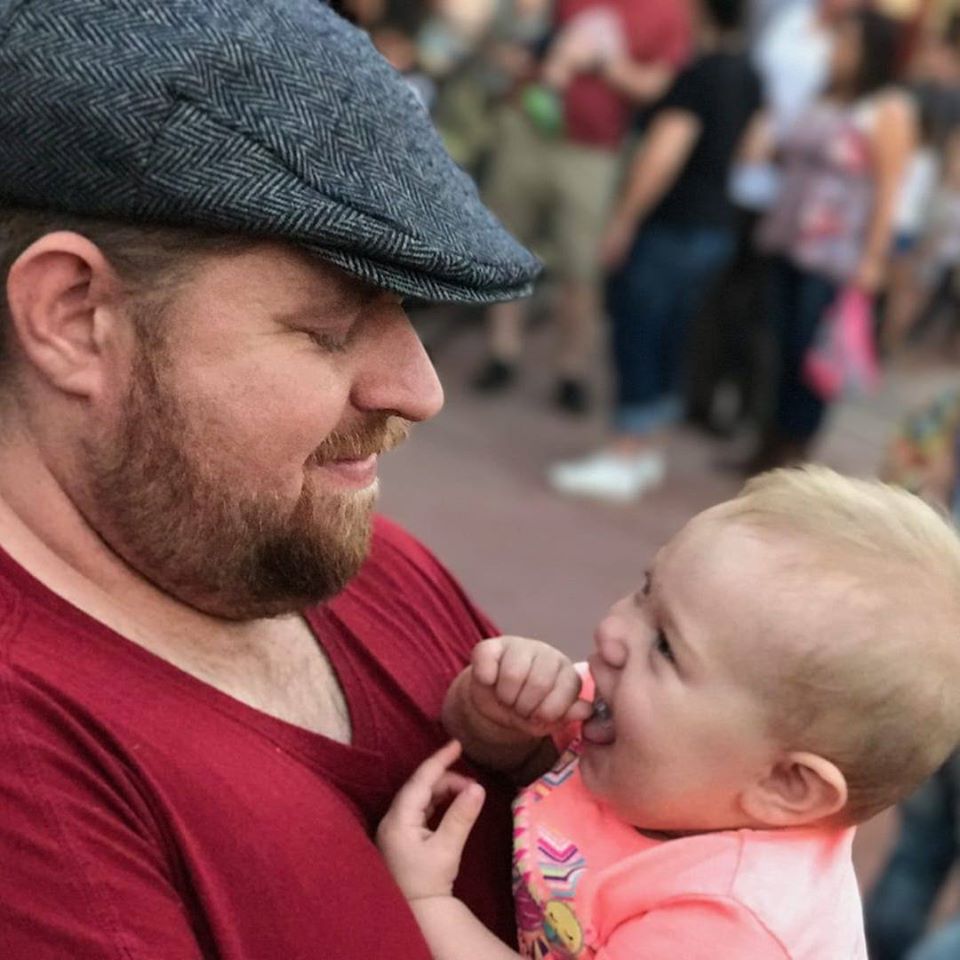 As a mechanical engineer, it's easy for David to explain the functionality of the tool. David test most of the tools before writing a review. its help him to learn something new and suggest the best product for you.