From carrying around buckets of plain soapy water to using long hose pipes and special wash soaps, the car-washing scenario has definitely changed over a great deal in recent years.With time the car cleaning and maintenance process just kept getting better and easier for us. Today, the most popular tool for cleaning is a car pressure washer.Here we discuss best Pressure Washer for Cars and Buying Guide.
It is an extremely beneficial tool for any car owner, which saves both time and car maintenance costs. But of course, it is important for us to pick out the best pressure washer for cars and to use them properly.
Pressure washers for cars are easy to purchase and are available on many websites, often with discounts and free delivery costs.
Top 5 Pressure Washers for Cars
Getting our cars cleaned by pressure washers is not only time-saving, but it is cost-effective as well. However, not all pressure washers are best suited for washing cars and vehicle cleaning purposes. Thus, it can get confusing for a car owner to pick out the best ones. So here are the top five washers for cars.
Sun Joe SPX3000
Our first pick is the electric pressure washer by Sun Joe. This is a very popular pressure washer for automobiles for a number of reasons. It is a very powerful washer which can generate the motor up to 2030 PSI/1.76 GPM. This tool ensures maximum output power, and it can operate with five different spray tips.
Along with cleaning cars, this washer was even more versatile as it is also a great tool for cleaning trucks, boats, driveways, and lawn equipment. It comes with removable detergent tanks that can be used to store and carry different kinds of soaps.
Furthermore, it is also an energy-saving device, which makes it even more preferable. It has a Total Stop System (TSS), which automatically turns off the pump when the trigger is not being handled. The best advantage of this power washer is that it backed up by the manufacturer with full customer service.
It comes with a warranty for two years from the purchase date. However, one drawback is that the hose connector is not that strong, which makes it prone to leakage. This item is best pressure washer for cards.
This could also arise as a safety issue as it is an electrical washer. Besides that, the nozzle of this washer might get rusty very easily, especially after prolonged use.
Pros
Top Selling Innova Scanners
Five different spray tips
Versatile
Removable soap tanks
Energy-saving with TSS
Warranty and customer service backup
Cons
Weak hose connector
Nozzle turns rusty
Greenworks 1500
Our next pick is another great pressure washer by Greenworks. This power cleaner has great stability and can operate at a maximum water temperature of 40 degrees Celsius. It can be used both horizontally and vertically and contains a quick connecting nozzle for various cleaning applications.
The device also comes with a soap applicator which can be used to apply soap on to the cleaning surfaces. It is a great tool for cleaning tough dirt like grease mud, grime, oil stains, and water spots and can be operated at different water pressures.
And the device works more conveniently as it comes with multiple tips, which allow us to control the pressure of the water.
It uses an electric outlet to operate and comes with a very long power cord and a universal motor. Despite being a great cleaner, this power washer is not very portable as it does not have any wheels. So, it is the best for pressure washer for cars.
Furthermore, this device is not built for performing heavy-duty cleaning tasks. Some of the parts may start to wear out after two years of use.
Pros
Different cleaning nozzles
Contains a soap applicator
Works on tough dirt
Great stability
Long power cord
Cons
No bottom wheels
Not for heavy-duty cleaning
Briggs & Stratton S2200
On number three, we have an excellent gas power washer by the manufacturer Briggs and Stratton. This is a washer that is very easy to handle, and it comes with three quick connecting tips which are easily attachable, making the cleaning process more convenient.
It is a great power washer that can endure high pressure and prolonged work. Besides all that, it is also a great tool for getting rid of worn-out car paint and rust. This model is very portable as well and can be dragged around easily for convenient use.
And it comes along with a lengthy hose, which is twenty-five feet long for a better reach. The washer has a soap injecting mechanism, which makes the cleaning process more preferable. As a reasult, it is the best for pressure washer for cars.
Then, the soapy solution is mixed in the tank with the water and finally sprayed out when the trigger is pulled. There are also different spray tips to choose from for different spraying patterns according to our needs. Above all, this power washer ensures us with its brand value.
However, as this is a gas power washer, the changing and maintenance process could get a bit tricky and time-consuming. The machine does not have a plug for oil drainage, which may get a bit inconvenient. Alongside this, the product might not be so durable despite the two-year consumer warranty.
Pros
Ease of use and handle
Portable
Endure high pressure
Soap injecting mechanism
Long hose
Cons
Maintenance work
Short durability
Ation Electric Pressure Washer
Next, we have the Ivation electric pressure washer, which is a great and powerful cleaning tool for not only automobiles but many more cleaning projects such as trucks, pavement, decks, and more. It comes with a well-designed soap bottle that can be used to foam the soap and easily removing tough dirt and stains.
A great advantage of this washer is that it has a single twist nozzle, which is fully adjustable and more convenient to use rather than several connecting tips. This washer is also energy saving as it has the Total Stop System (TSS) feature in-built. Also, the packaging includes a soap dispenser and a twenty feet long hose. Moreover, this item is best for pressure washer for cars.
The packaging also includes a power cord, which is twenty-five feet long. A big advantage is that this pressure washer comes with full customer support and a manufacturer warranty of one year. This high-performing washer operates at a force of 1520 PSI and 1.32 GPM and works great on all sorts of extreme dirt.
However, this washer may be more prone to more connection leakages. Also, it might not have the best durability for its warranty.
Pros
Fully adjustable single nozzle
Energy-saving with TSS
Compact design
High-performing electric washer
Soap dispenser included
Cons
Connection leakages
Durability
Karcher K5 Premium Electric Power Pressure Washer:
Lastly, we have a high-performing electric pressure washer by Karcher, which is a great cleaning tool for automobiles. This washer operates at a force of 2000 PSI and 1.4 GPM and comes along with a twenty-five feet long pressure hose.
It is a very quick cleaner, which saves a lot of time and also contains a non-corrosive pump which does not require any maintenance. The best side of this power washer is that it runs on an induction motor, which is water-cooled, and this ensures a longer lifespan of the tool. So, this one the best for pressure washer for cars.
In fact, the durability improved up to five times more. Also, it comes along with an onboard soap tank and other cleaning accessories, which make this washer more preferable. The packaging has a DirtBlaster spray wand, which is used for removing and cleaning tough dirt and heavy-duty cleaning.
Along with that, it also provides a Vario spray wand for regular cleaning purposes. It is very time-saving and takes much less time than any other power washers. Besides all that, this machine operates relatively more quietly and consumes less energy than other washers.
However, one drawback of this washer is that it is quite heavy, which makes it hard to move around. Also, it comes with a poorly-constructed instruction manual, which makes it quite difficult to assemble the machine.
Pros
Different spray wands provided
Increased lifespan
Non-corrosive pump
Works very fast
Onboard soap tank
Cons
Heavy
Difficult to assemble, poor instructions
Things to Consider before Buying
There are important features that must be taken into consideration before purchasing our car pressure washers. It is always wise to do some personal research before deciding on a particular pressure washer.
Electric vs. Gas
First of all, we must be able to differentiate between an electric and a gas pressure washer as they do not pressurize water the same way. The gas-operated washers generate more power but are louder. And the electric ones are quiet but usually produce less power. so electrical is best for pressure washer for cars. 
Hot or Cold Water
Pressure washers running on cold water are less complex and are easier to handle than the hot water washers. They are also easier to carry around and rely mostly on water pressure. However, hot washers can clean faster and better. 
Portability
This is an essential feature of the product to initially consider. We should know how hard or easy it is to move the car pressure washer according to our convenience.
Some washers are heavier than usual and require some force to even roll over the hose. We should choose the one which we find comfortable to use and handle.
Power
Most car pressure washers have two unit measurements, while some have three. One is (PSI), which is pounds per square inch, and the other is (GPM), and that stands for gallons per minute. power is important for a best pressure washer.
It can get tricky to determine which car power washer works better if we do not find the third measurement. We just have to multiply the GMP by the PSI.
Warranty
Lastly, the warranty plays an important role while purchasing the car pressure washer. Many manufacturers claim that they provide the longest product warranty; hence it is important to know which parts the warranty will cover. It should definitely cover the pump and engine for a worthy investment.
Frequently Asked Questions (FAQs)
Here we have the most commonly asked queries regarding the best pressure washer:
Is it safe to pressure wash a car?
The biggest advantage of power washing a car is that it saves us a great amount of time and works through grime and dirt, which are persistent in nature. We should consider the additional equipment such as soaps, and most importantly, the water pressure.
Soaps containing aggressive chemicals like bleach, which might damage the nozzles. Aside from the water pressure and soaps, it is safe to power wash cars.
Can I pressure wash a car engine?
A lot of us tend to get confused if we should pressure wash the car engine or not. In short, it is safe, and yes, we can wash the engine as well. However, there is a certain amount of risk involved in it.
The engine bay usually contains many vital electrical components, such as the fuse box. There can be some serious mess if these components are exposed to water.
If we do decide to use the pressure washer, we must make sure that it has a set of low pressure. We should also be prepared for the issues which might arise if something goes wrong.
What is a safe PSI for washing a car?
We can always find out the CU (cleaning units) of the washer by multiplying the PSI and GMP of the pressure washer. For cleaning a car, the ideal pressure is 1200-1900 PSI. Although different nozzles and attachments may also change the force at which water leaves the washer.
Final Words
A good pressure washer is definitely a worthy investment for any car owner. It saves us time, maintenance cost, and, most importantly, speeds up the cleaning process by making it easier as well. At the same time, it is also important for us to get the right kind of pressure washer for cars.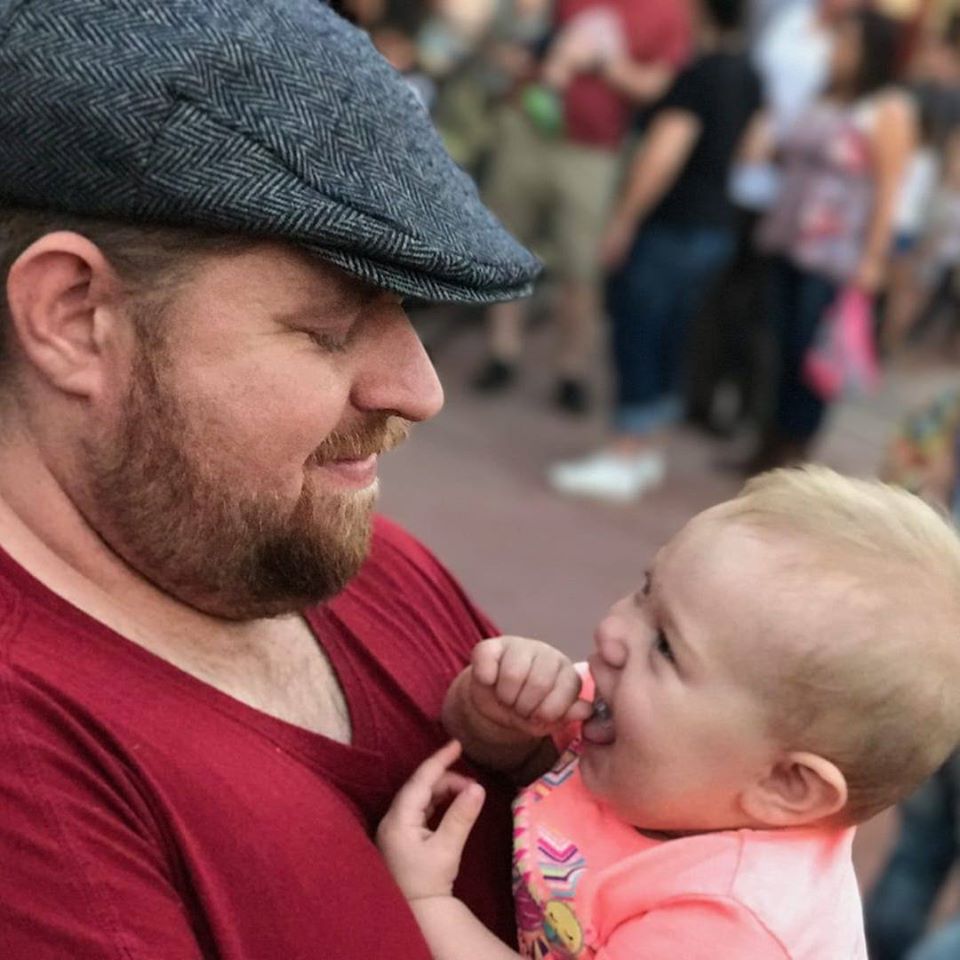 As a mechanical engineer, it's easy for David to explain the functionality of the tool. David test most of the tools before writing a review. its help him to learn something new and suggest the best product for you.