Looking for a universal yet reliable OBD2 scanner? Innova 5160 review comes with everything you need to identify and fix problems in your car. Also known as Innova CarScan Pro, this commercial OBD2 scanner aims to provide professional features.
Not only can you read and clear DTCs or view live data on its 3.5-inch built-in display, but you can also get possible fixing solutions from the integrated RepairSolutions2 app. Let's check our Innova 5160 review below and see whether it's really the ultimate.
Innova 5160 is certainly not a cheap commercial OBD2 scanner, but you get professional performance and features at a very low price. If you're a serious DIYer or consistent Saturday-Sunday mechanic, Innova 5160 would be a great investment so you must check our Innova 5160 rs review below.
Innova 5160 or CarScan Pro is a professional-class OBD2 scanner with comprehensive functions and features. Despite basic tasks like reading and clearing codes, the scanner also enables you to stream through live data, record, and analyze data on the spot.  More features are added to the Innova 5160 review that leaves both the predecessor and competitor behind.
The OBD2 scan already has fully functioning active test and reset services that enable you to diagnose problems that can't be detected by ordinary scanners. Innova 5160 comes with Bluetooth connectivity with mobile app RepairSolutions2 that becomes the ultimate feature of the scanner where you can obtain solutions for your car problems.
Pros
Built-in 3.5 inch display

Live data streaming

Universal compatibility

Bluetooth connectivity

Mobile app compatibility with RepairSolutions2 integration
Cons
Not a cheap commercial OBD2 scanner

The whole setup could be challenging
Live data
Innova 5160 comes with a reliable live data streaming function. It means that you can monitor the graph and stats while data is being gathered from your car. This feature enables you to figure out where and when the error code is triggered.
Even though some cheaper scanners may already have the same feature, our Innova 5160 review shows the scanner certainly offers more clarity for the reader. With a 3.5-inch built-in display, you can view the live data more clearly and accurately. On the other hand, Innova 5160's live data performance is above average in terms of accuracy and
Top Selling Innova Scanners
Abs
As for the OBD2 scanner, Innova 5160 can certainly read and clear abs error codes on your braking system. It reveals possible leaking or malfunctioning in your braking module or components. Despite the codes, the scanner would also display the meaning or definition on the screen, with no need for paper to write down the codes, The scanner finds out if you need to change the brake fluid.
ECU modules
Electronic Control Unit(ECU) modules are the crucial elements that control your car's electrical systems and subsystems. Innova 5160 is ready to check your ECU modules and run possible active tests to identify the actual problems on the module.  What Innova 5160 rs review can do include reading and clearing all ECU modules including all possible trouble codes.
Compatibility
Innova 5160 is supposed to be compatible with all OBD2 vehicles. If you can find your car has an OBD2 port somewhere below the dashboard, then you can use this scanner to scan your car.  The scanner covers most of the OBD2 protocols including J1850 PWM, J1850 VPW, ISO1941, CAN, and KWP2000.
Technically, universal OBD2 scanners would be compatible with vehicles above the year 1996 as most of them already carry out OBD II protocols. However, it's still highly advisable to check the actual compatibility to the manufacturer.  Innova 5160 is a quite expensive commercial OBD2 scanner anyway.
3.5 Inch Display
Innova 5160 has a so-called all-in-one 3.5-inch displaying freeze frame with hotkeys that allow quick and effective diagnosis operation. The screen of Innova 5160 review actually hosts more than twenty menus that refer to pivotal functions of the scanners along with the code definitions. You can easily access and navigate to the corresponding menu with handled hotkeys below the screen.
With the considerably large screen, you won't necessarily need an additional display to extend your view. It's already enough to perform all functions of the scanner and display necessary data or graphs for the user.  Still, you can use a mobile app to extend the usage but it's not mandatory except if you want to access other utilities
Bi-Directional Control
Innova 5160 already supports a bi-directional control function where innova 5160 rs review can send commands through the OBD2 port to test the functionality and actuators of particular components.  Innova 5160 offers more complete bi-directional control coverage than any comparable scanner. These include fuel pump, electronic parking brake, A/C clutch, and so forth.
You might have known bi-directional control as an "active test" which is actually what it does. Innova 5160 is one of few scanners on its price to have real-functioning active test features. Testing the actuators of particular components can help you pinpoint what's read and diagnosed by the scanner.
Reset Functions
Another ultimate feature of the Innova 5160 review is, of course, the reset functions of the scanner which are pivotal for professional auto servicing. It allows you to complete repairs or maintenance after following the solutions provided by the app based on the error codes.  The reset functions usually refer to the recalibration or readjustment after you managed part repairs or replacements.
At this point, Innova 5160 can cover the whole process of your car maintenance or repairs.  While other scanners may only allow you to read and clear the codes, Innova 5160 provides you with pivotal functions to get the job done without visiting an auto shop.
RepairSolutions2 App
RepairSolutions2 App integration is certainly the ultimate feature that comes with innova 5160 rs review for sure. This very app allows you to get verified auto solutions, repair suggestions, part replacements, maintenance, and many more. Are you imagining being a pro mechanic and fixing your car? That's exactly what you can do with Innova 5160.
With this app, you can literally skip auto shops when you can handle the solutions on your own. Other scanners may help you read the codes but you'd have to research through different sources for fixes and there's no guarantee you're concluding the right one. As the solutions in RepairSolutions2 App are verified by experts, you can confidently apply the suggestions whenever possible.
All-system Scan
Innova 5160 features an all-system network scan function. It means that the Innova 5160 rs review can promptly scan your vehicle beyond the powertrain. From ABS and SRS modules to ECU modules, Innova 5160 can read and clear the corresponding codes. At this point, you no longer need to use multiple scanners to deal with different modules in your car.
All-system scan is supported with complete fixes verified by professional mechanics in the country through RepairSolutions2 App. Regardless of what module you have a problem with, you'd get the properly written solutions from experts through the app.  
Airbags
Airbags or Supplemental Restraint System(SRS) are actually the pivotal safety element in modern cars. Innova 5160 can read and clear error codes on your SRS but more importantly, you'd know what to do with the problems that might appear on your airbag system. Before clearing the codes, you can navigate to RepairSolutions2 App to get verified fixes whether you can repair or must replace the corresponding components.
This feature is certainly helpful for regular maintenance or as you want to specifically check whether or not your SRS works properly. If no codes appear on your screen, you're ready to go. In case you see ones, you can proceed with tests and/or find solutions in the app.
Dealership level relearn procedure
Reset services in Innova 5160 rs review are comprehensive and reliable. From the steering angle to DPF Regen, you can reset them all with this scanner. After all of those diagnoses and solutions, these reset services allow you to complete the car maintenance and repairs. Even after part replacements, recalibration is a pivotal step to let them work properly before you can eventually clear the codes.
While some other commercial OBD2 scanners have reset functions, they don't have a dealership-level relearn procedure which is the most ideal feature to reset the corresponding component. The term "dealership level" means that the relearn feature performs just like what you get in the dealer's auto service center.
Read More about Innova 3160g Vs. 3160 RS
Is it very expensive for Buying an Innova 5160 obd2 scanner?
Innova 5160 obd2 is certainly not the cheapest commercial OBD2 scanner available in the market. However, with a price under $350, you can have the features and functions of a professional or dealership-class scanner that's typically worth thousands of dollars.  So, Innova 5160 obd2 isn't expensive as it's certainly the best value for your money.
Can you perform functional tests such as trigger lights, horns, etc?
While Innova 5160 review indeed features bi-directional communication that can even perform EVAP leak tests, functional tests like triggering lights or horns are unfortunately not covered. In fact, no Innova products can do such functional tests even though it supports active test capability.
Will Innova 5160 detect misfire?
Yes, Innova 5160 has the capability to detect and count misfires on compatible vehicles. If you're not sure about the availability, you can update your software or contact Innova's customer support.
Will Innova 5160 relearn the crankshaft position sensor?
Innova 5160 has the capability to relearn the crankshaft position sensor on compatible vehicles. If your vehicle doesn't support the sensor, then there's no way Innova 5160 rs review can relearn it.  Compatibility is the key to unlocking most features and functionalities of Innova 5160.
Final Word
Innova 5160 is a decent commercial OBD2 scanner currently available in the market. Our Innova 5160 review reveals that even though it's slightly more expensive than basic scanners, it does have professional features and functions. Despite DTC lookup and basic functions, Innova 5160 can perform active tests on certain components through bi-directional communication. Working in conjunction with RepairSolutions2 which provides verified fixes, Innova 5160 is ideal for any serious DIYers, consistent Saturday mechanics, or even professional technicians.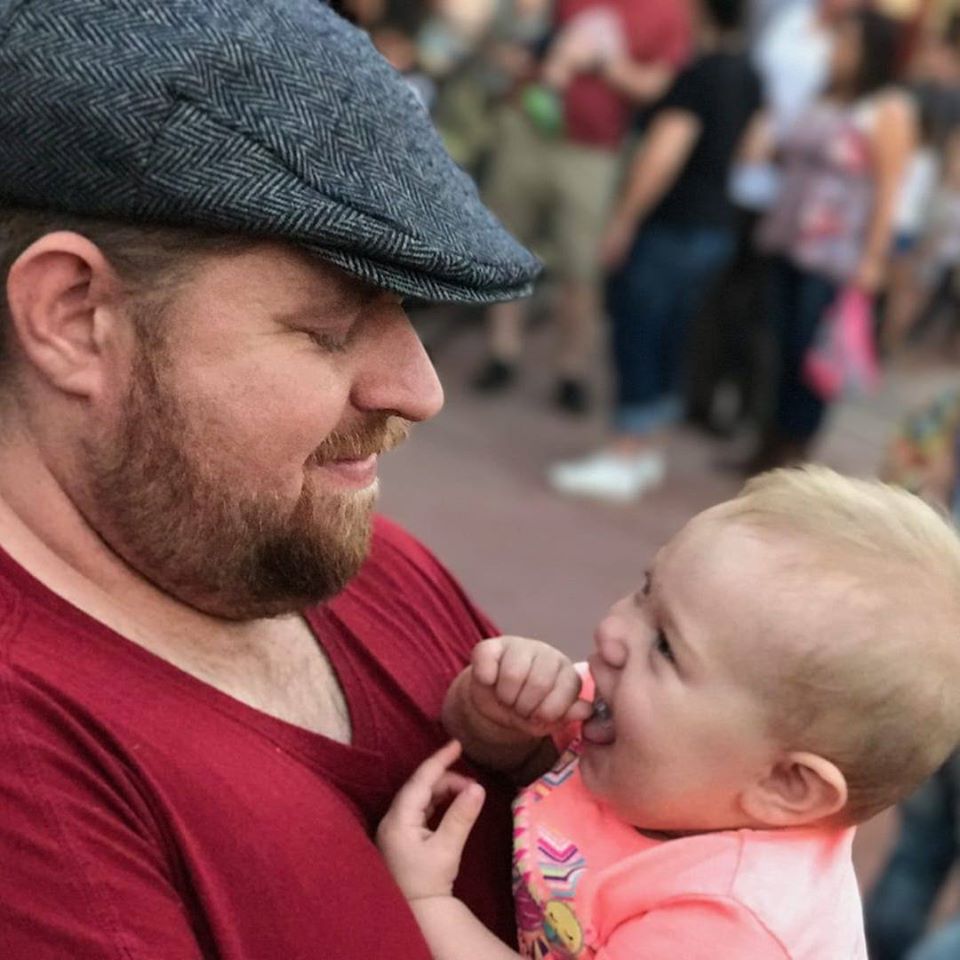 As a mechanical engineer, it's easy for David to explain the functionality of the tool. David test most of the tools before writing a review. its help him to learn something new and suggest the best product for you.