Bluetooth scanner is certainly a game-changer category of scan tool products. It offers wireless connectivity and operation that provide the users with more flexibility. Today, we have Autel Ap200 which is one of the popular Bluetooth pro scanners to review. We've highlighted the pros and cons of the d Despite Autel ap200 review section, We'd also compare the scanner with its competitor Bluedriver which is also one of best selling Bluetooth OBD II scanners available in the market.
Autel Ap200 In-depth Review
Autel AP200 is a Bluetooth OBD2 Scanner that provides a full system vehicle check. It comes in the form of a Bluetooth adapter while you can access the operation interface through the mobile app that's available on iOS and Android devices. The adapter/scanner connects to your smartphone or iPhone via Bluetooth connection. The OBD2 scanner not only read and clear codes but also has 25 servicing functions that extend automotive fixing and repairing utilities.
Autel AP200 itself has successfully ranked top of professional auto scanners with the innovation and reliable performance it brings.
Pros
Very easy to use with mobile app operation

OE-level diagnostic functions

More than 25 advanced service functions helpful for DIY

Auto-VIN retrieval that obtains the car information automatically as connected

Record and save the previous test sessions(of different vehicles as well)
Cons
The free software service is only for one vehicle, payment is required for the second vehicle

The overall use of multiple vehicles could be costly
Top Features
Our Autel ap200 review reveals that the scanner has substantial features that make it not only considered in the Bluetooth scanner hemisphere but also in general use of an auto scanner. These are some top features of Autel AP200 you should know.
1. Read and clear codes
AP200 is an on-board diagnostic tool that can read and clear all DTC codes through your mobile device once paired.  These include the generic codes and manufacturer-specific codes, depending on the compatibility.  The tiny Bluetooth scanner does the same job as other automotive scanners available in the market. The only difference is that you operate the scanner from the comfort of your phone.
Even though it has a compact design and a full wireless operation, AP200 offers the same degree of reliability as wired scanners. It's just more comfortable since it's constantly paired to your mobile phone via Bluetooth so you can access, read, and clear the codes pretty much anytime using the app.
2. Compatibility
As an OBD II scanner, AP200 is compatible with most car makes and models with on-board diagnostic II compliance. Even if you have an early 2000s car, you can use the mobile app to scan the systems with AP200. It supports all OBD II protocols that make it compatible with most cars manufactured in 1996 and later.
You shouldn't have compatibility issues with AP200 as long as your vehicle supports the 16-pin OBD II port and protocol. It would read and clear codes on all supported vehicles but the special functions may apply differently for each model. It's still great if you confirm your car make and model to Autel before purchasing an AP200.
3  Live data
Recognizing the triggering points of the DTC error codes is possible with AP200's capability of viewing live data. You can stream the data when the scanner diagnoses the corresponding sensors in your vehicle. It broadens your view of the actual problems so you can have a better overview about the solutions.
Top Selling Innova Scanners
Even though you can easily find the meaning of DTC codes appearing on the interface, they leave you with several possibilities that need to be worked on.  While they may refer to a system, further tests and inspections are needed to determine the causes whether it's a damaged broken component or wiring issue. By viewing the live data, you have clues about where to start and to work on.
4. Instant Connectivity
As a Bluetooth OBD II scanner, AP200 offers instant connectivity between the scanner and your device. You can pair your iOS or Android device with an AP200 adapter plugged in the OBDII port in a second. Instead of configuring the connection from your phone's Bluetooth settings, you can straightforwardly set the pairing from the app instead.
At this point, you can access the scanner practically anytime and anywhere you need with this kind of connectivity. It enables you to check particular systems or perform diagnoses even if you're on a trip with your vehicle. You can leave the Bluetooth scanner plugged in with no problems.
5. Full System Diagnosis
Once plugged into your vehicle's OBD II port, you can deploy and perform a full system diagnosis that covers pivotal modules and components. The scanner can access the engine, transmission, ABS, SRS, and other systems while the data of corresponding sensors are presentable in real-time.
This way, you no longer need to purchase additional scan tools to diagnose different systems in your vehicle. Ensure that your smartphone has adequate storage and specifications to run the mobile app that becomes the central interface of the scanner. From there, you can launch on-board diagnosis on any system it supports.
6. AutoVIN Retrieval
AP200 can retrieve AutoVIN that allows you to efficiently perform diagnostic codes. This enables the scanner to provide you with more intuitive data that are very helpful if you want to manage the problems more thoroughly. It can quickly scan and diagnose the actual problems in your vehicle.
You wouldn't necessarily redo the diagnostic session for the corresponding vehicle as the scanner keeps the history records of the previous tests. Conveniently, you can access this data from Autel's mobile app and get the jobs done more efficiently.
7. Full Scanning Operation
Coming with Bluetooth connectivity and in a form of an adapter, these might have made you think that this scanner also comes with limitations or is not a fully functioning scanner. That's totally wrong as the manufacturer has made AP200 operate equally with the same service functions of Autel's popular scanners including MK808 and MK808ts scanners.
Diverse on-board diagnostic functionalities are accessible through mobile phones. While it provides you with all necessary functions, the Bluetooth scanner is way more affordable than the full-scale scanners manufactured by Autel. What you need to do is to plug the scanner into your OBD II port and establish a connection to your phone(pairing).
8. Full OBD-II Functions
As expected, AP200 is a wireless auto scanner that supports full OBD-II functions for major protocols. On-board diagnostic II refers to the protocols that are supported by most car makes and models made after the year 1996. Still, you better check the compatibility of your vehicle to Autel.
As for wireless operation, it would work on most vehicles because the scanner also works as an adapter. It means that the Bluetooth connection is established from the adapter and not a requirement for your vehicle. This way, AP200 should work on older vehicles with no problems.
These allow you to monitor and retrieve data related to the emissions, mileage, or performance of the vehicle. The scanner would tell you the reasons why the engine light in your dashboard illuminates. Other functionalities allow you to extend the diagnosis and tests for more suitable solutions.
9. Mobile App Operation
The obsolete feature of AUtel AP200 as a Bluetooth scanner is, of course, the full mobile-app operation. It supports Android and iOS devices where you can download and install freely to your phone. As long as your phone is compatible with the app, you'd be able to operate the scanners with no problems.
Even though it doesn't support table devices yet, AP200 can be accessed through most smartphones. You can extend the experience by pay purchasing the extra plan of only $21.99 for both operating systems. No need to purchase additional interfaces or tools to access all functionalities provided by the app.
10. 25+ Maintenance Functions
The mobile app operation flexes Autel to conceptualize how AP200 can function and operate. That might explain how the manufacturer can stick the ultimate 25+ auto maintenance functions to this scanner. These cover all possible auto maintenance services that you can perform on your own without necessarily going to the auto shop.
However, professional help might still be required whenever the suggested solutions become beyond your DIY reach. As expected, these functions are fully accessible from your mobile phone with a convenient user interface.
Advanced Features
AP200 comes with advanced features that make it one of the top commercial auto scanners in the market.  
1. IMMO Service
Some modern cars have the ultimate safeguard feature that prevents your vehicle from being started unauthorizedly, let's say, using the hot wiring. Since it's automatic by default, the IMMO service allows you to turn it off and on manually so you can start the engine using radiofrequency. The manual operation is sometimes needed when you need to run particular tests or check on engine-related components physically.
At this point, you can remove obstacles on performing some maintenance services where starting the engine without ignition is required. This service flexes your DIY maintenance and repair when you need to work more on the engine from your garage. The IMMO service is fully accessible from the phone but the functionalities may slightly be different for each compatible vehicle.
2. EPB Reset Service
Most modern cars now feature an electronic braking system that requires EPB reset to apply maintenance safely without disturbing the hardware or system. Thankfully, you don't have to buy any additional tools to obtain this service because AP200 already supports it.
With the EPD service in the scanners, you can access multiple applications to support your vehicle maintenance. These include ABS bleeding, brake fluid control, brake pad, disc pad, and other replacements. You can simply reset the brake-related system after repair or replace the corresponding components.
3. Oil Reset Service
AP200 is designed to comprehend your engine oil life cycle and system. It can recognize and eventually recommend you with the ideal engine oil in terms of quality, time interval, and quantity. What's so special? The scanner is very intuitive in delivering services based on what it has been monitoring.
It takes your vehicle's driving style and conditions into account to provide you with accurate oil services. Furthermore, the scanner also considers the current climate or terrains your vehicle is typically exposed to.
4. SAS Service
SAS stands for the Steering Angle Sensor Calibration which is a pivotal service when it comes to steering or wheel adjustments. The re-calibration is needed when you've just repaired or replaced the corresponding modules or components. What it does is adjust the steering wheel position straight towards the EEPROM sensor.
After the calibration is completed, the SAS service would reset the steering angle sensor and clear the error codes. This way, you can do calibration on your steering wheel on your own and see whether it's adjusted properly. While you might not be into repairing or replacing the steering wheel on your own, this service is certainly helpful if you want to recognize the actual condition of the straightness or as you need to make mild adjustments.
5. BMS Service
BMS stands for the Batter Management System, which is a pivotal feature for vehicle maintenance that's usually absent in commercial vehicles. Fortunately, the BMS service is already available in AP200 and you can access it from your phone. The service includes the new battery registration, charging state, close circuit current monitoring, and so forth.
It's quite unfortunate that AP200's BMS service isn't compatible with all vehicles but it's still worth a shot. Whenever compatible, you can fully monitor the life cycle of your vehicle's battery and register a new one whenever you need a replacement. This certainly saves bucks from bringing your vehicle for a battery check in an auto shop.
6. TPMS Service
Imagine that you can monitor the tire pressure from the comfort of your phone. AP200 allows you to use the app to not only check the current tire pressure in real-time, but you can also perform TPMS replacement and corresponding sensor tests with the app. This way, you can practically monitor and control TPMS whenever you need it or if you take it as a part of the regular maintenance.
On the other hand, a TPMS test is very important to ensure that the sensor is actually informing the actual condition of your tire pressure. This way, you can ensure the safety measure on a regular basis or as you're planning to drive the vehicle for a longer trip.
7. DPF service
When it comes to Diesel Particulate Filter(DPF) systems, you can use AP200 to manage the corresponding components when it requires repairs or replacement. It helps you to manage the teach-in on both whenever the components have been changed or replaced. The DPF regeneration has become manageable with AP200.
Even though you can replace the ECU on your own, not all commercial scanners are able to clear the code and provide you with helpful service for the corresponding tasks. Without DPF services, there's no way you can perform teach-in and regeneration.  You can certainly use AP 200 to manage them and save bucks from servicing your car in the auto shop.  
Difference Between Autel ap200 Vs Bluedriver
If you're interested in the Bluetooth scanner, AP200 is certainly one of the top choices but you may need a better overview of the position of the product in the market. Let's compare the Autel ap200 review with another popular Bluetooth scanner, BlueDriver below.
| | | |
| --- | --- | --- |
| Feature/Element | Autel Ap200 | BlueDriver |
| Bluetooth Adapter | Yes | Yes |
| Scanner Type | OBD II Scanner for DIYers | OBD II Scanner for DIYers |
| OBD II Functions | Supported | Supported |
| Full System Diagnosis | Yes | No, Partial |
| AutoVIN Retrieval | Yes | Yes |
| Online Diagnostic Report | Supported | Not Supported |
| Compatibility | Wide | Wide |
| Language | English, German, French, Chinese, Portuguese, Dutch, Swedish, Korean, Polish, Japanese, Italian, Russian | English |
| Real-time Data Streaming | Supported | Not Supported |
| Unit Price without a plan(s) | $59.99 | $99.5 |
FAQ
Does the app require in-app purchases?
As listed in the Google Play Store and Apple App Store, the AP200 MaxiAP app offers in-app purchases. The app itself is free-to-use as you've bought the AP200 unit and use it for one vehicle. An additional cost of $10 is applied for the second vehicle linked to the scanner. You can contact Autel for what's offered in-app purchases.
How do I update my Autel AP200?
As for updating your Autel AP200 software, you can follow these simple steps
Using your device, visit the official website of Autel at

www.autel.com

Navigate to Support & Updates Menu

Expand and choose the Update option

Locate MaxiLinkII and select the "Download Here" button

As the file has been downloaded, unzip the pack and extract files

Find and initiate Setup.exe to install the update
Is Autel AP200 bidirectional?
The Bluetooth scanner Autel AP200 doesn't support bidirectional communication yet. While it allows you to access some services like TPMS,  BMS, EPB, SAS, and oil reset services, you can't perform active or actuation tests yet.
How do I connect to Autel AP200?
You can connect your phone with plugged Autel AP200 in simple steps
Navigate to VCI Connection and locate the VCI button

Install the app/software to your phone

Bind the VCI

Plug the scanner into the DLC port

Establish the VCI connection

Access your scanner with the APP

For iOS devices, you can simply pair the scanner with your device through Bluetooth configuration
Final Word
From the Autel ap200 review above, we can see a powerful Bluetooth scanner from Autel that enables you to scan and diagnose your vehicle via app in your device. It's packed with pivotal functionalities and more services to support deeper DIY auto maintenance, repairs, or replacement. You can access and operate the OBD II scanner fully from the app installed on your phone.
Autel AP200 provides you with a more in-depth diagnosis with advanced maintenance functions and services. Compared to BlueDriver, AP200 offers more advantages by providing real-time data streaming, report, full system diagnosis, and support more languages. If you're a DIYer who is seeking a Bluetooth scanner and expects more in-depth services, AP200 could be your best answer.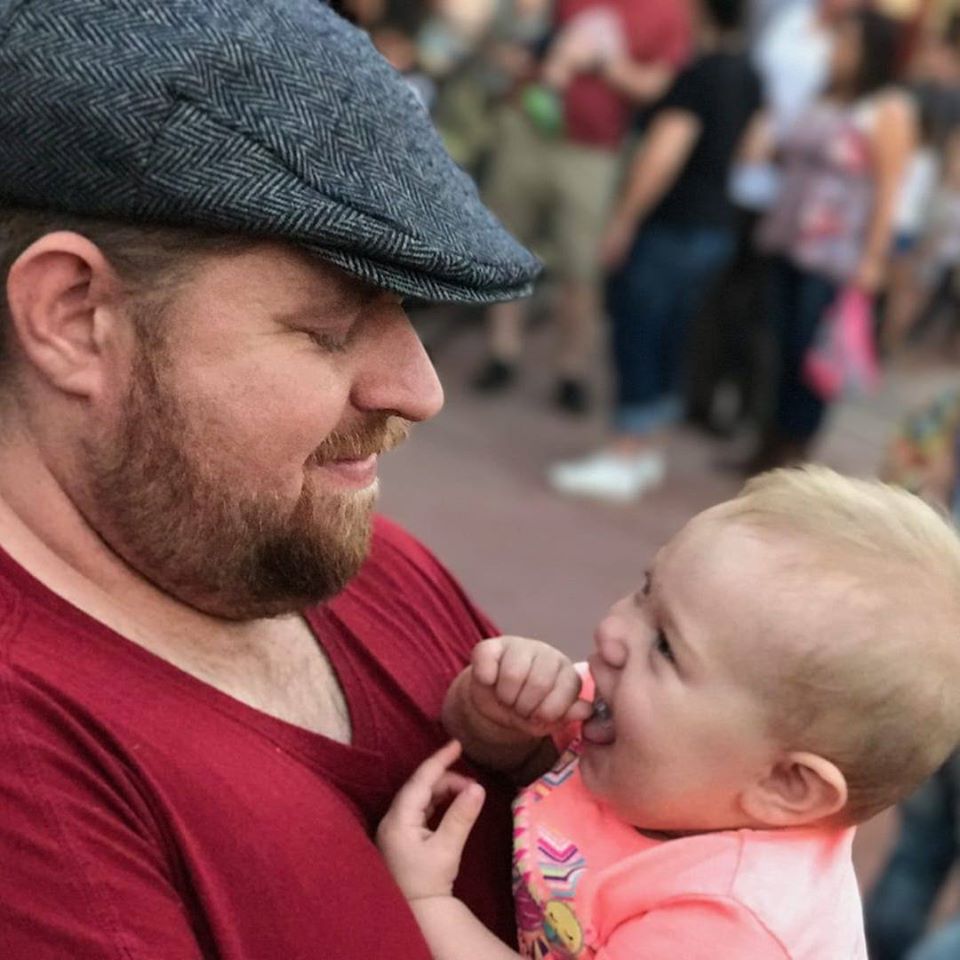 As a mechanical engineer, it's easy for David to explain the functionality of the tool. David test most of the tools before writing a review. its help him to learn something new and suggest the best product for you.