Nowadays, you can find plenty of OBD2 sensor system options. However, the one that stands out will undoubtedly have great functionality and robust performance of tasks. To diagnose various issues in modern cars, gadgets like these appear extremely useful, and Konnwei OBD2 KW850 is one of the leaders in this realm.
In our Konnwei KW850 review, we'll talk about this scan tool for helping car owners diagnose their vehicles' computers.
Konnwei KW850 Review
Let's start our KONNWEI KW850 review by saying that it supports all the 10 OBDII test modes on all OBDII compliant vehicles for complete diagnoses. It features the unique patented One-Click I/M Readiness Key, built-in speaker, TFT color display, Real-Time Battery, and Voltage Monitoring, which makes this device a powerful utility that helps users have their jobs done smoothly.
Also, it comes with thousands of troubleshooter code tips that help the home DIY users and the technicians accurately diagnose almost all the complicated problems.
Connect the device to your car's diagnostic port, start your engine, and scan for the trouble codes. It will read its diagnostic data from this Konnwei hand-held device.
Pros
The design of the KONNWEI KW850 is unique, compact, and ergonomic- perfect to hold easily with one hand
It offers your protection from excess voltage by giving you the accessibility of checking the performance, and while driving, you can record live data
The interface of KONNWEI KW850 is compact, strong, and durable, making navigation simpler for anyone without giving any complications
It's compatible with both petrol and diesel-based motor vehicles
Longer warranty period than most of the OBD2 scanners
Features a lock-up library of generic definitions of error codes
Cons
You won't be able to use KW850 on heavy-duty trucks.
KW850 is not compatible with the iOS system.
Confined incompatibility when it comes to earlier Asia and EU- based models.
Main Features
Now, in our Konnwei 850 review, let's dive into the main features of the scanner.
Compatibility of KW850
The compatibility range of Konnwei OBD2 KW850 is extensive as it is suitable for diesel and petrol passenger cars, light trucks, and SUVs manufactured after 1996. It's just the iOS system that the device is not compatible with. Otherwise, KW859 is compatible with all the PC and Android systems.
Shows Freeze Frame Data
KONNWEI KW850 can read and freeze frame data, illustrating engine conditions such as engine coolant temperature, fuel trim, etc., when the Malfunction Indicator Lamp is triggered. With the help of this device, you can record the data in the event of an accident.
Top Selling Innova Scanners
Money and Time Saving
For swiftly reading and erasing DTC, The KW850 is an ideal and standard diagnostic tool that is very professionally designed. It works as a battery tester as well. The Look-Up Library is among the best features, with over 8,000 built-in generic code definitions.
It adequately helps you determine the reasons behind the "Check Engine" issue and also assists you in fixing those without the help of your dealer, which means it saves the additional effort to go and see your dealer. It also helps you comfortably pass the annual emission tests and smog check.
Live Data Stream Display and Turning the Check Engine Light Off
Unlike other cheap car diagnostic scanners, the KW850 OBDII code reader features full OBDII/ EOBD diagnostic functions for the engine system. EVAP systems tests, O2 sensor tests, and onboard monitoring tests provide users the full control of the running status of their vehicles. The numeric and graphical data stream will help the user read faulty readings in seconds!
Wide Range of Functions
KONNWEI KW850 code reader car diagnostic tool has a fully optimized algorithm. Its user-friendly interface makes it easier to use. Most of the other OBD2 scanners in the market work 2-3 times slower than it. The tool can check Oxygen (O2) sensor system, and it can also read both OBD I and OBD II for all the vehicles (US) built since 1996.
It can also access your manufacturers' specific diagnostic codes (OEMs) and generic diagnostic codes. It is way better than aftermarket codes and definitions provided by other scanners.
It comes with a 2.8″ screen that helps you read the data without any issues. The time sensor analysis will help you to identify faulty readings. The diagnostic cable is extra-long (4.5′), also coming in the package.
Software and Updates
The KW850 package incorporates a CD with the software for installation on the user's device (computer or laptop). You can always check for updates and be up to date with all the new features by installing the software and connecting the device through USB.
Easy to Use
KW850 is designed to make its uses very much simple and easy. You can plug into the OBD II port on your vehicle, turn the ignition on, and then be ready to go. It requires no battery or any other complicated apps installation.
Exclusive 4 Live Sensor Readings Analysis
The KW850 OBD II brings you a few very unique features. They include the textual display of the data of vehicle real-time sensor, memory back-up for the overpass data review and analysis, and the graphical display of the four sets of real-time data for helping the customers analyze the sensor anomaly parameters better. In contrast, the other OBD2 scanners are limited to displaying only 1 set of data.
Supported Vehicles
American Cars: Works on OBD II cars from 1996 till now.
European Cars: Works on OBD II cars from 2001 till now.
Asian Car: Works on OBD II cars from 2008 till date.
Not available: No compatibility with Dadi, Lancia, Dacia, Demo, Isuzu, Mahindra, Tata, Maruti, and Yamaha.
Life-time Free Online Update and Print Service
Check for updating apps on the official website, and you can download & install them on Windows. Press and hold any of the scanner buttons, and meanwhile, connect the unit to your PC and then release it. Thus, it will be in the Update Mode.
Warranty
The Konnwei KW860 offers a warranty of 36+ months. Considering the warranty provided by other brands, it's a pretty decent period for this OBD2 scanner.
Advanced Features
Now, in our Konnwei KW850 review, we'll talk about some of the advanced features of the scanner that are its unique traits.
One-Click Readiness Check
One of the advanced features of Konnwei KW850 is its uniquely patented One-Click Readiness Key for checking the quick State Emissions readiness and verifying the drive cycle.
Emissions Readiness Check
One of the prominent features of Konnwei KW850 is that it shows the status of the vehicle's various emission-related system data. It suggests whether the vehicle's monitors have completed their testing or not by running correctly.
The hotkey for I/M readiness allows you quick access to emissions readiness status, erase function, and access to DTC information. Properly checking your vehicles with KW850 fault codes readers is suggested before going for SMOG CHECK, which helps save your time and money by getting you ready for emission inspection and passing it.
Battery Check
The real-time car voltage checking feature of Konnwei KW850 is one of the device's advanced features, which helps you keep updated and understand the battery health from time to time.
Comparison between KONNWEI KW850 vs. Foxwell NT301
Usability
Plug-and-Play feature
Equipped with one-click readiness
Display
Large LCD with LED lighting
Small screen with LED lighting
Compatibility
Compatible with most of the vehicles built after 2007
Compatible with vehicles built after 2004
Build Quality
Sturdy and compact, also comes with a storing case
Durable and compact, but no storing case
Usability
Plug-and-Play feature
Display
Large LCD with LED lighting
Compatibility
Compatible with most of the vehicles built after 2007
Build Quality
Sturdy and compact, also comes with a storing case
Usability
Equipped with one-click readiness
Display
Small screen with LED lighting
Compatibility
Compatible with vehicles built after 2004
Build Quality
Durable and compact, but no storing case
December 3, 2023
Scanner Review
Frequently Asked Questions (FAQ)
Does the Konnwei KW850 work on the 2012 VPG mv-1 car?
Ans: Yes, Konnwei KW850 properly supports the 2012 VPG MV-1 cars
Will KONNWEI KW850 work with ABS?
Ans: No, the KW850 OBD II scanner is for systems related to cars, and it can not read ABS codes.
Does KW850 display code definitions?
Ans: Yes, KW850 can read engine fault codes and can display code definitions.
Does Konnwei offer a warranty on its products?
Ans: Yes, Konnwei offers a warranty on its products. And for Konnwei KW850 OBDII scanners, you can enjoy a 36+ months warranty.
Can KONNWEI KW850 handle remote programming?
Ans: No, KW850 cannot handle the remote programming.
Can KONNWEI scan tools be used for detecting rolled-back kilometers when buying a used car?
Ans: KONNWEI KW850 OBD2 scanner was specifically designed for detecting malfunctions in emission-related components and systems, but detecting rolled back kilometers when buying a used car is not among its specialties.
Final Discussion
If you have Konnwei OBD2 KW850, you don't need to make much effort to check for your car's diagnostics. Just plug in the device to the input port of your OBD2, and you'll get the manufacturers' generic and specific codes instantly.
You won't have to concede quality performance or durability. This gadget does the diagnostics and oxygen scans of the cars with great precision and clears all the problematic codes.
And for all the other outstanding features that Konnwei OBD2 KW850 offers, it is a worthy OBD2 scanner. We hope our Konnwei KW850 review was helpful for you to know if it's a suitable OBD2 scanner for you!
Konnwei KW850 OBD2 Diagnostic Tool - Unboxing & Test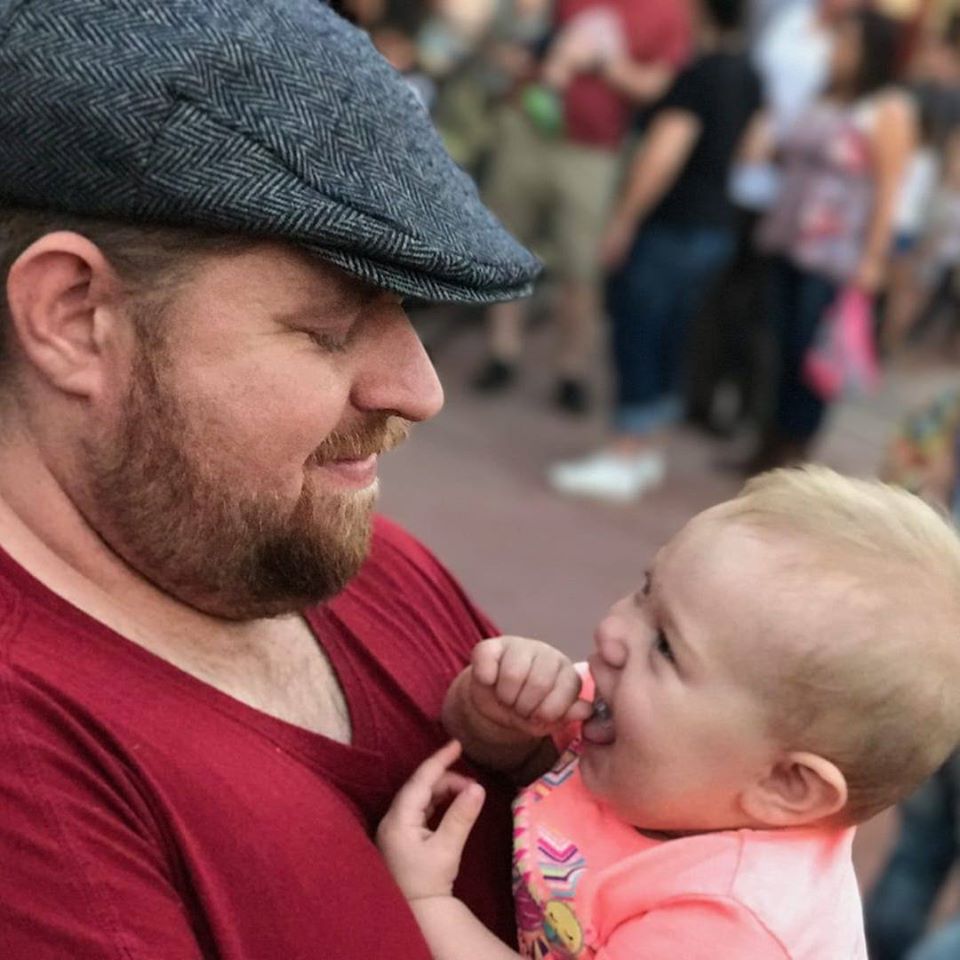 As a mechanical engineer, it's easy for David to explain the functionality of the tool. David test most of the tools before writing a review. its help him to learn something new and suggest the best product for you.