A good car scanner makes accurate diagnoses and helps you perform appropriate repairs and maintenance on your car. If you're a professional automotive technician looking for a diagnostic tool that packs a lot of performance, efficiency, and durability for a downright budget price, look no further than the Autel ML629. We mainly review Autel ML629 Advance features and make comparison with Autel MD806.
Autel ML629 OBD2 Scanner Review
This value-priced scanner is far more than just a simple OBD II diagnostic scan tool that helps you to pull and reset diagnostic trouble codes (DTCs) on your car.
It also allows you to troubleshoot Supplemental Restraint System (SRS), Anti-lock Braking System (ABS), Engine, ECU, CAN, the SRS, and the transmission system. Additionally, you can use this tool to run emissions tests and take smog readings, and clear Check Engine Light.
The scanner is designed to support up to 10 OBDII test modes, which ensures you perform a complete diagnosis. It works in vehicles of all types and sizes, ranging from most 1996 to newer major vehicle models/brands, trucks, and small cars, both from international and domestic manufacturers.
One feature that makes this scanner an excellent choice for professionals and DIYers, is its reasonable price that won't break the bank. Not convinced at this point? This review serves as an in-depth look at exactly what this car scanner offers. If you looking for advance obd2 functions, you can try Autel MP808Ts
What We Like
Advanced version of Autel ML619 & AL619:

Being an upgraded version of ML619 and AL619, this scanner promises more advanced features to pinpoint various car malfunctions. In addition to offering a wide range OBD2 diagnoses, this tool supports diagnoses of ABS, SRS, Engine, and Transmission systems.

4 Systems Diagnose:

With this innovative OBD2 scan tool, you can read or delete all codes and pull live data for Engine, ABS, SRS, and transmission systems. This allows you to easily get access to the 4 systems, turn off Check Engine Light (MIL) on major vehicle models in the market since 1996.

SRS, ABS, Engine, and Transmission Diagnosis:

This scan tool makes it easier to identify and fix issues related to a car's, Engine, ABS, SRS, and transmission systems.

Lifetime Free Update:

Unlike most car scanners that support only up to 2 years of free online updates, this OBD2 scanner promises a lifetime and free online update, giving you the ability to download the newly added vehicle programs. With newer car modules, you can fix the latest bugs in the shortest time possible.

User-friendly DTC Lookup Function:

Equipped with a built-in DTC library, this valuable OBD2 scanner provides a convenient diagnostic trouble code Lookup function for searching DTC descriptions and definitions stored in the built-in DTC library within 30 seconds. This saves you time and the hassle of manually checking DTC definitions on the internet. Along with the DTCs lookup library, this diagnostic tool allows you to view or print data from past recorded tests. This is essential, especially if you want to retrieve data for further analysis like data graphing, sharing,

Multilingual Support:

The tool supports over 12 different languages including English, Spanish, French, German, Portuguese, Italian, Swedish, Nederlands, Korean, Polish, Russian, Chinese, Japanese, and more.

Exceptional Vehicle Coverage:

This scan tool supports not only OBDII and CAN protocol, but also OBDII functions on car brands like Toyota, Mazda, Kia, Nissan, Honda, VW, and so on.

Retrieve Vehicle Information within a short time:

With the Auto VIN function, the scanner is capable of retrieving important vehicle identification number, which is necessary when it comes to efficient and accurate diagnosis. The scanner can be used to retrieve VIN, CALID, and CVN.

User-Friendliness:

You don't need to be IT-savvy to learn how to use this scanner. If you have some experience with diagnosing common car malfunctions, this may not be a huge deal.

Complete Diagnosis:

This versatile diagnostic scanner provides you a complete diagnosis, including live data, On-Board monitor test, O2 Monitor/Component Test, view I/M readiness status, and freeze frame data.
What We Don't Like
Despite boasting several benefits, this OBD2 scan tool comes with a few downsides. Here are its disadvantages:
Bulky:

The device is a bit bulky compared to similar models. 

No touchscreen interface:

Features a large full-color display, which lacks touchscreen capability.

No wireless connectivity:

You need to have OBDII Connector and USB Cable to connect to Windows-compatible computers.
Top Features of Autel ML629
Compatibility
The scanner is compatible with all OBDII and CAN protocols. You can connect it to your PC using an OBDII Connector and USB Cable. 
Other than that, it works well with most vehicles manufactured since 1996-present.
ABS Diagnosis
An anti-lock braking system (ABS) is a safety device that helps a car maintain maximum traction between the wheels and the road surface. It prevents wheels from locking up while braking. 
Top Selling Innova Scanners
The tale-tell signs of a damaged ABS system are, a warning lamp that stays on and a car that skids uncontrollably when braking. You can use this ABS scanner to find out what causes the ABS warning to stay on.
In most cases, the cause of a malfunctioning ABS system is faulty wheel sensors. Remember, a faulty ABS system is more than just exasperation; it is a safety threat that can put the lives of your family at risk. It can also cause other related issues for your car. With this in mind, you need to replace faulty sensors and use this wonderful gadget to erase the codes for your car's ABS. 
Engine Diagnosis
The most common warning sign of a damaged engine is an illuminated warning light on the car's dashboard. Considering the complexity of a car engine, it's always a headache to manually identify the cause of engine failure.
Fortunately, this scanner makes it easy to identify and fix engine-related problems. Once you've fixed the problem with your engine, this gadget also allows you to check whether or not the engine's normal operation is restored, thanks to its ability to read, clear DTCs, view live data stream and turn the Check Engine Light off.
Troubleshoot Transmission System Issues
This scan tool can help you read the data stream and DTCs of the transmission system and identify the cause for the trouble or warning light.
It also helps eliminate the warning light by deleting DTCs. Not to mention, viewing live data stream to check the current condition of the Transmission.
Diagnose Supplemental Restraint System, and Reset Warning Lights
You can use this tool to have your supplemental restraint system checked if: light does not show when the ignition is ON; the light stays on when the engine is running, and the flashes or blinks when the car is moving.
Remember, an SRS light that stays on or blinks while you're driving can expose you and your passengers to serious risk.
Complete OBD2 Functions for Emission-Related Issues
The scanner can be used to read I/M readiness status so that your vehicle can be inspected for state emissions compliance.
Diagnostic Trouble Code (DTC) Lookup Function
With this function, you can detect where a fault might be occurring in the transmission, engine, or ABS by clicking a plethora of buttons, instead of searching for each code's description on the internet.
Data Playback
This OBD2 scanner allows you to view history diagnostic recordings and further check on the vehicle's health and performance.
Data Printing
You can use the scanner to print and present the diagnostics report to your professional auto technician straightforwardly.
Advanced Features of Autel ML629
Auto VIN Function
This function allows you to retrieve information about the tested car based on the vehicle identification number.
Additionally, you can use the function to retrieve your car's history report, which will show if the previous owner had accidents or repairs. The feature will also show if the manufacturer has ever issued a recall. 
Read or Erase DTCs for Transmission system
With this feature, you can detect any problems on the transmission within seconds. You can also read diagnostic trouble codes and view live data using the same function.
After you have repaired or replaced a damaged component in the transmission system, the transmission warning light will still stay on. To turn it off, just erase the error codes once the repair process is complete.
Read Enhanced Codes
This advanced feature allows you to read Enhanced Codes in the Powertrain System of most European, Asian, and American-built vehicles, including Mercedes, GM, Chrysler, Ford, Volvo, and so forth.
This OBD2 Scan Tool can be plugged into a cars' OBD port to view the vehicle's operating parameters.
Voltage Test (both AC & DC)
 The scanner lets you monitor the real-time operating status of the voltage through a graph.
Key Difference Between ML629 Vs. MD806
| | | |
| --- | --- | --- |
| | ML629 | MD806 |
| Price | Cheap | Expensive |
| Display | 2.8-inch LCD with 320 x 240 resolution | 4.0-inch LCD with 800×480 resolution |
| Connectivity | USB mini 2.0, OBD II DB15 | Mini USB: 2.0, Micro SD Card (16GB) |
| Ease of use | Simple  | A bit Complicated |
| User | mechanics or busy car dealers | car enthusiasts or professional technicians |
| Reset & Register Battery | No | Yes |
Considering that there are tons of questions surrounding the Autel ML629 scanner, we've tried to provide solutions for some frequently asked questions below. 
Will Autel ML629 work with a Mac computer?
No, this scanner works with Windows-compatible computers only.
Is the Autel ML629 scanner suitable for a DIYer?
Yes, the scanner is easy to use. This makes it ideal for DIY beginner and advanced DIYer, Technician, car dealer, used car dealer, auto repair shop, diagnostic tech, automotive engineer, truckman, home mechanic, automobile tech, and automotive student.
What makes Autel ML629 unique?
Extensive vehicle coverage for diagnostic trouble codes and resets, full transmission diagnostic, an enlarged full color backlit display, more powerful system, enhanced features, and Tech Support makes this scanner stands apart from other fellow brands.
Is a Code Reader the same as a Scan Tool?
The two diagnostics tools are frequently confused with each other. Code readers normally don't provide much more information and data. 
On the other hand, a Scan tool provide a wide range of functions including live data streams, code definition, and description. A scanner often provides a breakdown of different codes and their solutions.
What does the FULL OBD2 Functions entail?
You can determine whether or not a given car vehicle is eligible for emission inspection by performing 10 test modes of the OBD2 test. 
These functions include: view readiness status, On-Board monitor test, freeze frame data, O2 Monitor or Component Test, view graphical live data, read & clear error codes, view vehicle information, diagnostic trouble code lookup, and much more.
What can be the problem if the Check Engine Light is blinking?
Engine issues such as a catalyst-damaging misfire occurring can cause the Check Engine Light to blink.
To solve this problem, avoid driving your car at high speed or with an excess load.
The Bottom line
Autel ML629 is a great scanner that will help you to perform basic and some advanced functions on your car. It's equipped with all the key features you need to diagnose engine and transmission trouble codes, allowing you to perform better repairs on your car.
Last but least, this OBD2 Scanner comes with a 1-year warranty, giving you a peace of mind that you're getting quality car diagnostic tool. 
As I mentioned before, bang for the buck, it's very difficult to beat this OBD2 scan tool. Grab yourself this powerful tool and let engine, emissions, suspension, or ABS issues be a story of the past.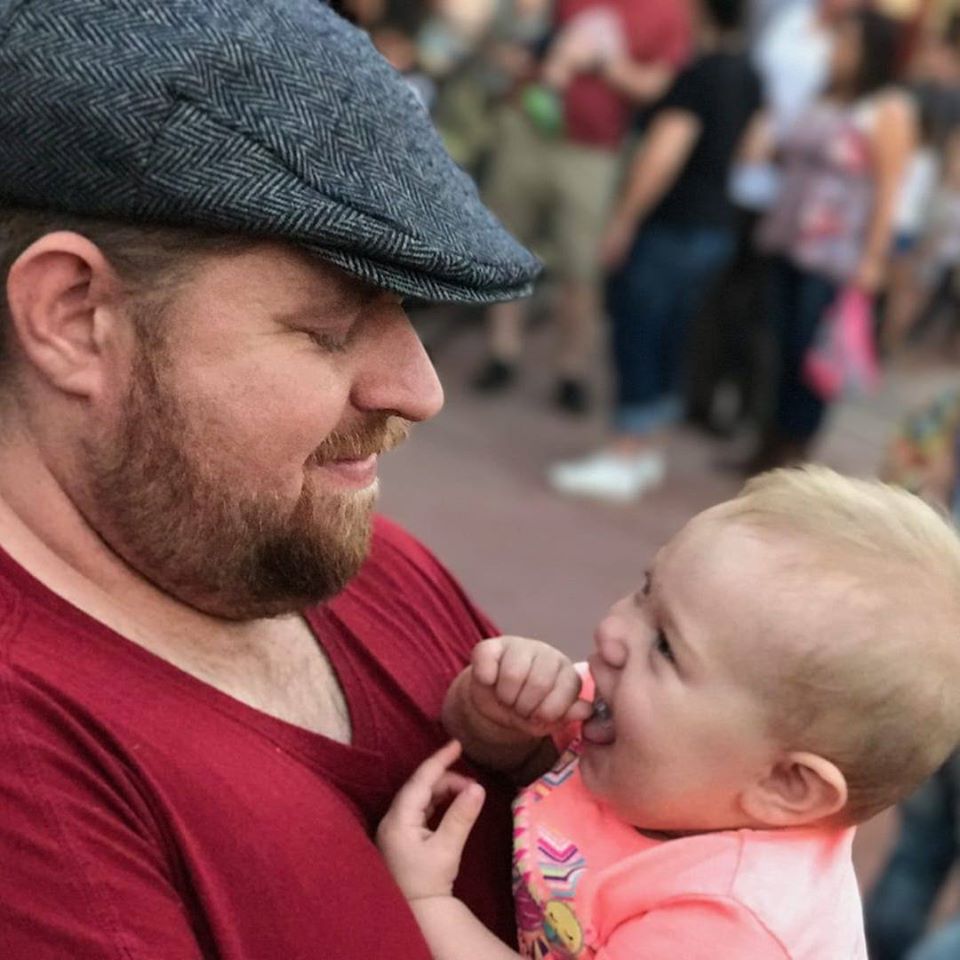 As a mechanical engineer, it's easy for David to explain the functionality of the tool. David test most of the tools before writing a review. its help him to learn something new and suggest the best product for you.