Ancel is certainly one of the most popular commercial auto scanner brands currently available in the market. The manufacturer has an extensive range of auto OBD 2 scanner products. Among the best-selling products, ANCEL AD410 has become an interesting item as it's priced below $50 and you can have amazing features in these tiny commercial features.
The scanner offers wide compatibility, fundamental functionalities, and rich features that, from our point of view, beat the price. Let's have a look further at our Ancel ad410 review below. Besides, we discuss the Ancel Ad530 review at an affordable price.
ANCEL AD410 is an edible low-cost auto OBD II scanner that enables you to check engine codes and get the diagnostic information from your vehicle. It's a helpful tool if you want to reset your engine light or even fix some problems in your vehicle by helping you diagnose them. It supports complete OBD II diagnostic and provides you with reports.
Pros
Complete OBD II diagnostics
Support all OBD II protocols
Already Support O2 Sensor and EVAP system test
Easy-to-read UI design with 2.4inch TFT true color LCD
On-the-operation
Highly functional
Best value for the money
Cons
Updates are available, but you'd need a compatible service
Customer support issues
For some car models, the scanner can only read and clear codes
Live data
ANCEL AD410 enables you to view all stream data and select the corresponding live data for further analysis. It's quite surprising that this low-cost auto scanner already has a live data streaming feature even though it is still in functional grade. The 2.4 inch TFT screen enables you to view these data before you can get the thorough reports after scanning or testing.
Despite the live data, you can also view freeze frame data that enables you to identify points where the error codes were triggered. Both features are very important if you want to find the root of the auto problems and eventually fix them.
Wide compatibility
ANCEL AD410 can read and clear light codes on most vehicles with the model year 1996 or newer. As an OBD II scanner, ANCEL AD410 supports all OBDII protocols including J1850 PWM, J1850 VPW, ISO9141, KWP2000, and CAN. This enables you to scan most vehicles of all makes as long as they have OBD II ports under their dashboard. Multiple languages are also supported.
Okay, let's be clear here. The wide compatibility of ancel ad410 review refers to the standard OBD II diagnostic requirements. The scanner would likely work well with most vehicles as long as it has supported protocols, a 16-pin OBD II port, and a 12V battery. If your vehicle has them, then you can certainly use AD410 to scan it.
Fundamental functionalities
As an onboard diagnostic scanner, ANCEL AD410 can read and clear both generic and manufacturer-specific codes. Not only does it disclose the actual error codes, but ancel ad410 review also displays all the definitions of the corresponding codes. At this point, you don't need an additional interface or source just to know what the codes appearing on the screen stand for.
ANCEL AD410 comes with a built-in DTC look-up library that covers all code definitions and supports manual retrieval. With the definition on your hands, you can do fixes or repairs before eventually clearing the codes. It's a very functional scanner that does not even require additional battery power as it gets on from your car as it's connected to the OBDII port in your vehicle.
Top Selling Innova Scanners
Extended OBDII diagnostics
ANCEL AD410 is one of very few functional OBD II scanners under $50 to support emission-related scanning and testing. The scanner enables you to test the O2 sensor and EVAP system which are the two most crucial elements of the vehicle's emission system. AD410 is a scan tool with an emission analyzer that comes with I/M readiness for testing the fuel system, misfire,  and emission-related components.
It's interesting to find out that AD410 has this comprehensive emission diagnostic tool that's even absent in the $100 scanner.  Why is it a big deal? With this feature, you can monitor the fuel efficiency of your vehicle that would be a pivotal reference for its over performance. As for O2 sensors, AD410 is not only able to test but also retrieve and view the monitoring test results of the corresponding components.
Limited EVAP test
EVAP test function is a really big deal, it's optional for a cheap scanner but it's certainly the pivotal function for general auto testing. AD410 supports the Limited EVAP system test feature as it doesn't support all vehicles. It means that the scanner would work great for DTC lookup for most vehicles while the EVAP test is more selective depending on the OBDII framework that manufacturers install to the system.
Whenever your vehicle is supported, then you'd surely get the best value for your money. It's because you may have to pay tens to hundreds of dollars for a professional EVAP test in a dealership auto shop. Since it's already in your workshop, you can perform the test more regularly or simply whenever you need.
VIN reading
It's also quite astonishing that the Ancel ad410 review allows you to get the vehicle information via Vehicle Identification Number(VIN), Calibration ID(CID), and Calibration Verification Number(CVN). As you might have known, this feature is typically available only on more expensive scanners.
At this point, you can obtain relevant information about your vehicle including what components have been calibrated.  To some extent, it's a very helpful feature especially if you have multiple or second cars to fix, just like a professional tool.
Built-in DTC Lookup Library
Well, we've mentioned it above but let's see it further. Most functional OBD II scanner tools would be only showing you the error codes. You'd have to write them down, open your laptop, go to your browser and search for the meaning of the code. AD410 has a built-in DTC lookup library where you can get definitions for all corresponding codes appearing on your screen.
At this point, you can find the best suitable solutions or take necessary steps toward the actual problems before eventually clearing the codes with AD410.  You don't need any additional interface, device, or connection to a particular site to just get the definitions. Well, it's not integrated with the fix and repair solution yet but this library inclusion itself is more than impressive.
With lifetime software updates, you can also expect updates on the DTC Lookup Library. There are chances that this scanner will be able to scan more codes and provide you with definitions in the future. To be clear, AD410 is already able to read, clear, and define most DTC on compatible vehicles.
Lifetime software update
Your purchase on Ancel ad410 review amazingly includes the lifetime software updates that come officially from the manufacturer. These updates only fix bugs but can also cover new parameters for scanning and testing. However, you'd need to connect your AD410 scanner to your desktop or laptop PC and access the Ancel website to obtain the firmware source before eventually installing them.
This lifetime software update is already bundled with your purchase so you don't need to pay for an extra cost or recurring plans to get the software update. It's still not clear how far Ancel will support AD410 for software update services but it's certainly a great deal for the next years of using the scanner. As for consistent usage on the same vehicles, you don't necessarily buy another scanner as the updates may also bring added functionalities or digital features.
Review and print reports
Another cool feature that AD410 has is the ability to save or print car on-board diagnostic reports whenever you need through its "Review & print" option. It gives you more flexibility to analyze what's wrong with your vehicle further. The review feature enables you to get comprehensive views of the diagnostics even if the live data streaming is accessible.
With printed reports, you can also triangulate the results with other diagnostics or even third opinions. Well, it's not supported with Wi-Fi or Bluetooth connection yet, but you can always use your computer to print the diagnostic reports. You may use this report to get solutions from professionals online without necessarily visiting the auto shop.
Difference between Ancel ad310 and ad410
| | | |
| --- | --- | --- |
|   | | |
| Price | Under $50 | Under $50 |
| Supported Vehicles | Vehicles with 16-pin OBD2 Port | |
| Live Data Stream | Yes | Yes |
| Freeze Frame Data | Yes | Yes |
| O2 sensor Test | Yes | Yes |
| On-Board Monitoring | No | Yes |
| Online Update via USB | No | Yes |
| Read and Clear Codes | Yes | Yes |
| DTC Lookup Library | No | Yes |
| I/M Readiness Test | Yes | Yes |
| EVAP System Test | No | Yes |
Final Verdict
Ancel AD410 is certainly an advanced version of its predecessor, AD310 but with the same low price. AD410 has everything AD310 has but plus with on-board monitoring, online update via USB, DTC lookup library, and EVAP system test. It's certainly a great scanner to invest in for weekend mechanics and DIYers.
It has all the key features of the OBD II scanner and the Ancel ad410 review supports all major protocols so it would likely work on most vehicles 1996 or newer with a 16-pin OBDII port. The emission-related test features just go beyond the price if we're speaking about a scanner under $50.
The optional features also beat its competitors easily including ANCEL AD310 itself. It's worthier to spend a few bucks to get AD410 instead of AD310.
How do you use Ancel OBD2?
You can simply connect your Ancel AD410 scanner to the OBD2 port on your vehicle dashboard. Turn on your scanner and choose the function you want to launch including OBD, I/M, DTC Lookup, Setup, Review & print, and so forth. ANCEL AD410 would take power from your vehicle's battery so there's no way you can use the scanner even if it's for opening the DTC Lookup Library without connecting it to the OBD II port.
How do I update the Ancel AD410?
Ancel AD410 comes with a lifetime software update. You can visit ANCEL's official website and download the firmware or software source only from there. There would be on-screen instructions on the same page that guide you through the installation.
In general, you'd need to connect your scanner to your desktop PC and launch the firmware update on this setup.  The process is quite straightforward.
Is It Worth Buying?
ANCEL AD410 is certainly worth buying. Priced below $50, provide you with all OBDII possible functionalities plus more enhanced features. From live data streaming and freeze frame data to EVAP system test, AD410 extends the basic onboard diagnostic experience at the lowest possible price.
The 2.4-inch interface display and integrated DTC lookup library are certainly the best deal for you. AD410 is the best value for your money if you don't mind spending a few bucks for a functional scanner.
Why can't I erase the fault code on AD410?
If you have fault codes read on AD410 but are unable to erase or clear them, it's because the scanner requires you to fix the problems first. Some error codes critically require immediate handling whether it's for repairing or replacing the corresponding components. The scanner has a built-in DTC lookup library that tells you the meaning of the codes. After fixing the problem, you'd likely be able to erase the fault code on AD410.
How Long is the warranty?
AD410 purchase is backed up with a one-year manufacturer warranty as long as you buy the item from the authorized or official store. You can rest assured with using the scanner for the next year.
Final Word
ANCEL AD410 is great value for the money when it comes to functional OBD2 scanners. Our ancel ad410 review has revealed that the scanner has everything you need for on-board diagnostic as well as other enhanced features like live data streaming, freeze frame data, DTC Lookup library, EVAP system test despite reading, and clearing the error codes.
AD410 is certainly an ideal commercial OBD2 scanner to invest in if you're an enthusiastic DIYer or a consistent DIYer. It's indeed an enhanced version of AD310, the competitor from the same manufacturer.
Certainly, it's not a professional-class scanner but it does a great job for on-board diagnosis and the price. The unlimited software update and one-year warranty make your purchase on ANCEL AD410 so worth it.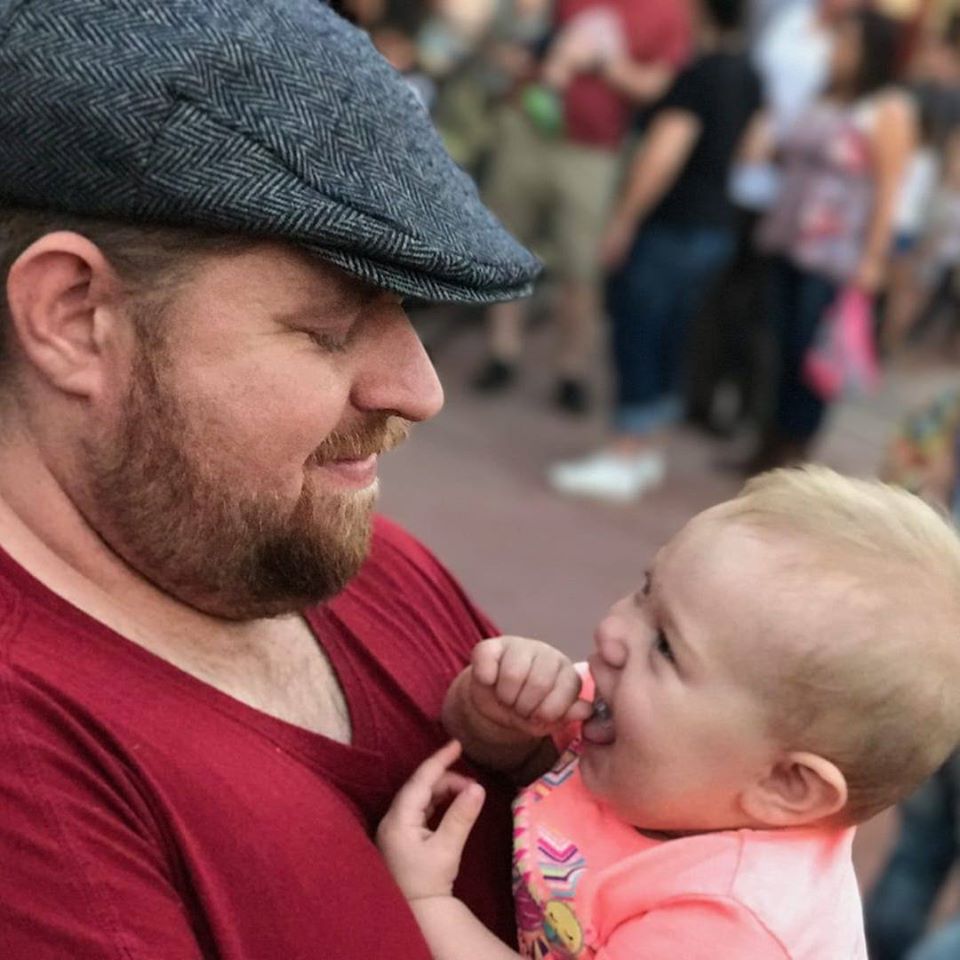 As a mechanical engineer, it's easy for David to explain the functionality of the tool. David test most of the tools before writing a review. its help him to learn something new and suggest the best product for you.