Want the best auto diagnostic tool in the market? Autel MP808TS review is here for your assistance.
Auto diagnosis is essential for a safe and sound voyage.  But, it is a hectic and time-consuming process. With the help of this AI-based tool, not only consumers but mechanics and technicians enjoy great time and money leverage.
Autel MaxiPRO MP808TS is easy to use and makes accurate predictions. It comes with a 7-inch LCD and a great overall user experience. The Autel scanner stands out with a 5000mah battery and Bluetooth connectivity.  Moreover, it has the fastest wifi connectivity in the market.
Let's have a look at the details of the scanner before getting one.
Multiple Functions
A stitch in time saves nine. The Autel MaxiPRO MP808TS is the most comprehensive OBD scanner present. Upgraded, with 30+ functions including EPB, SRS, ABS Bleed, BMS, and O2 sensor substitution. Injector Coding, Suspension Matching, DPF Generation, Throttle Matching, and TPMS functions are also present.
With a free software update, Autel MaxiPRO MP808TS can be upgraded with new features to do what Autel does the best, i.e., customer satisfaction.
Top Professional TPMS Scanner
Autel Scanner is an ideal tool that matches the tasks performed by TS601/608 and Autel MS906. It comes with the same TPMS as MS906TS does. The primary function of MaxiPRO MP808TS is to deal with TPMS concerns and issues.
Go-to scanner for a complete TPMS health check, sensor programming, and sensor activation. TPMS sensor retrofitting and relearning act as an added advantage.
Program Autel MX sensors and triggers almost 98% of functioning TPMS sensors also.
ECU Coding and Diagnostic of OE Systems
Autel MaxiPRO MP808TS is considered the most cost-effective OBD2 scan tool. It can observe live data and can read and clear codes. It can perform matching, adaptation, and code for all automotive systems. These systems may include Powertrain, Body, Chassis, and Engine.
Essential for repair operations which mainly include ABS, TCM, ECM, TPMS, SRS, and BCM. The functions like SAS, IMM, BMS, Light, Fuel, and Wiper systems are also included. Ideal for ECU coding and power module scan.
Bi-directional Control or Active Testing
Features like Active testing or Bi-directional Control are available to command actuators. They request data to operate particular tasks.
These tasks may include cycling of the a/c clutch and performing on and off for the fuel pump. The execution of fast troubleshooting, and conducting evaporative emissions leak tests are also performed.
The scanner performs these tasks by reading live data. Unlike others who merely read the codes.
Exceptional Language Support
More than 13 language support systems make Autel MaxiPRO MP808TS ideal for global usage.
Technicians and non-technical individuals can use the AI-based tool with ease.
languages like German, English, French, Japanese, Spanish, and Russian are part of the scanner language support system.
Top-notch Vehicle Coverage
Autel MaxiPRO MP808TS is leading in the automotive diagnostic systems not only because of a wide range of languages.
It also has the perk of a vast range of auto models coverage. Applicable for approx 99% of the automobiles on roads.
Autel MP808TS is operational for over 80 European, American, and Asian Automobiles.
Suited to all vehicles following OBD2 protocols.
Tip Top Hardware and User-Experience
A good horse is never a bad color. Apart from software, the scanner also has user-friendly and reliable hardware. Moreover, it comes with 32GB storage, HDMI Type A, a 7-inch LCD touch screen, and a Cortex-A9 processor (1.4 GHz). Other features include a 32GB Micro SD card slot, Wi-Fi, auto-brightness adjustment, Android version of 4.4.2, etc.
The Kit has an OBD2 adapter/dongle, which has a good range and connects in seconds. As an auto-maniac, you can work on cars having distinct dimensions and shapes without any connectivity problems.
The Autel MP808TS has a good grip, Kick Outstand, holder for the VCI plugin, and holds a good user experience overall.
Each touch and move on the scanner is worth it! Moreover, with quality and evolving user experience and software updates, MaxiPRO covers all the upcoming marketing challenges and keeps you upgraded.
All in One
It can provide approx all the information to satisfy the most challenging technician or mechanic in the market. Doesn't matter if you are a car addict or a jack of all trades, Autel MP808TS covers your expectations and can be a great addition to your toolbox.
Pros
Simple and easy to operate
Highly portable with Bluetooth, Wifi and 5000mah battery
Makes accurate and sound predictions
Complete TPMS health check availability
More than 30+ functions outsmarting many other scanners
Global diagnostic system with multilingual support (13+ languages)
Advance features like ECU Coding, Bi-directional control, Flash hidden, and Guided functions
Cons
Upgradation and software updates are required every year
Reliable but expensive
Only 32 GB of internal memory
Specific functions are eligible for particular automobile models
The list follows some of the top features of the scanner:
EPB and BMS: While conducting the Autel MaxiPRO MP808TS review, you will get across the most prominent features of the scanner. EPB feature will assist you in activating or deactivating the brake power system. It will help you in managing the brake fluid power. Moreover, this feature is also helpful for brake pads control. After restoring monitoring sensors of the battery, the BMS feature reboots the monitoring unit of a vehicle's battery.
Brake/ABS Bleed and Oil Reset: The ABS/Brake Bleed feature of the Autel scanner re-establishes the braking system's sensitivity. It is simply the bleeding of air from the ABS. The air gets inside the ABS while replacing the master cylinder, wheel cylinder, brake hoses/lines, calipers, etc. The purpose of the Oil reset system is to provide indications after oil-related replacements. It also restores the Oil-Life system.
DPF Regeneration: This feature is for the stabilization of the filter performance of your car. DPF Regeneration removes particulates from the filter by the application of consistent combustion oxidation mode.
TPMS and IMMO Keys: Autel Scanner provides the best TPMS prediction for a safe and sound voyage. It readjusts the tire pressure and also has complete control of indicators. The IMMO Key feature of the scanner is for programming the key fob and deactivating the missing key.
Injector Coding: The Autel scanner can write or rewrite the program for fuel injection via a nozzle. After restoring the fuel injector and ECU, the feature will rewrite the program for the fuel nozzle associated with each cylinder. The code may be alter accumulated in the ECU.
Suspension Level Calibration: When the replacement of the control module or vehicle height sensor is required, the Suspension Level Calibration system will reset the height sensor of your car.
SAS Calibration and Throttle Adaption: This feature enables the calibration of the steering angle. The SAS calibration activated after readjusting or placing new steering components.
Whereas, Throttle Adaption system launch actuators to reset the exciting data accumulated in the ECU to default settings.
Seat Calibration: This feature of Autel MaxiPRO is all about the seats of vehicles with the addition of memory functions. It will match seats either after replacing or fixing them.
Sunroof Initialization: The feature will activate sunproof information and initiate the memory feature of tilting/sliding sunroof, sunroof close during rain, sunroof lock off, outside temperature threshold, and many more.
Following are the most prominent advance features of the Autel scanner.
Advance ECU Coding Feature: ECU Coding is generally used to assess a skilled mechanic and work as an additive for your business. It enables the vehicle not to rely on the OE system. ECU Coding will provide mechanics an added advantage to grow their business by enabling functions such as oil injection tuning, ignition time tuning, gearbox shift point tuning, and air intake reset. Want to be a part of the auto industry? Autel MaxiPRO MP808TS is a must!
Guided and Flash Hidden Functions: The Autel scanner also has a guided function for newbies and non-technical users. In complex operations and situations, the guided function is there for all the guidance and step-by-step procedure. One of the most prominent functions of ECU Coding, i.e., the Flash Hidden function, enables you to personalize auto features like deactivation of buzzing sounds, One-touch signal flickers, auto-hold, and needle cleaning (for VW). The guided and flash hidden function is applicable for specific automobiles. Don't forget to ask for details before opting for one.
Advance Bi-Drectional Control: Bi-directional control is a great option to identify specific problems before eliminating components and control units. The Autel scanner works as a chief instead of a recipient of instructions from ECU.
TPMS Sensor Advance Functions ( Programming and Learning): It can be found that the scanner can initiate approx 99% of TPMS devices available while conducting an Autel MaxiPRO MP808TS product review. An embedded antenna is used for the activation of devices. It is more reliable than going for complex interaction via ECU. The Autel MaxiPRO MP808TS builds a strong connection between the on-deck ECU and the TPMS sensor. This bridge enables the ECU to interpret the sensor ID. Four distinct ways of learning are available for specific requirements.
TPMS Sensor Retrofitting: The Autel Scanner can retrofit TPMS Modules in the ECU. The scanner automates the sensor specifications data entry. These specifications are sensor ID, tire pressure, and tire condition. It is ideal for autos that need to be retrofitted with advanced TPMS modules.
Advance Bluetooth and VIN Connectivity: No need for manual VIN instructions since automated interpretation is available. This automation is a plus of Autel MaxiPRO. The advanced Bluetooth connectivity reduces your wiring cost and provides you a sustainable, accurate, and automated auto-diagnosis.
Autel MP808TS VS MK808 VS DS808K
| | | | |
| --- | --- | --- | --- |
| | MaxiPRO MP808TS | MaxiCOM MK808 | MaxiDAS DS808K |
| Screen Dimensions | 7-inch LCD 1024*600 | 7-inch LCD 1024*600 | 7-inch LCD 1024*600 |
| Processor | 1.4 GHz Cortex-A9 | 1.5 GHz Cortex-A9 | 1.5 GHz Cortex-A9 |
| Memory |        32GB |   32GB | |
| Oil/EPB/SRS reset | Yes | Yes | Yes |
| TPMS & IMMO Reset | Yes | Yes | Yes |
| Throttle Body Adjustment | Yes | No | No |
| ABS/DPF/BMS Reset | Yes | Yes | Yes |
| Injector Coding | Yes | Yes | Yes |
| ECU Coding | Yes | Yes | Yes |
| MX- Sensor Programming | Yes | Yes | No |
How does this device work?
The device is user-friendly and quite simple with proper guided functions. For more details, you can go through the Autel MaxiPRO MP808TS review or user manual.
Does Autel MaxiPRO MP808TS have a program key feature?
Yes! You can program keys if you have a code for them.
Top Selling Innova Scanners
Does this tool work for diesel engines?
Yes! The tool is supported for light trucks and SUVs operating on diesel.
How much will the upgrades cost on this scanner?
The authorized price for updating MP808TS is USD599.5. After expiration, you are always welcome and will be given a discounted price.
Is this device capable of interpreting the TPMS sensor at the wheel?
It can read and interpret TPMS sensors directly. With the help of an embedded antenna it will read and interpret tire pressure, and sensor ID. The battery condition, tire temperature, and sensor position are also notified.
Are MaxiDAS DS808 and MaxiPRO MP808TS same?
No! MaxiPRO has more advanced features like complete TPMS health check and MX-sensor Programming. MaxiPRO can provide more value than DS808 to the customers.
Does the Autel MaxiPRO MP808TS have a Bluetooth feature?
Yes! Autel MP808TS comes with a Bluetooth feature. When the VCI is plugged in, the scanner can communicate with ECU without any USB cable.
Do I require more tools with MP808TS for tire readjusting?
No! Autel MP808TS can alone do tire resetting and replacements. You don't need to buy another tool. But, due to variations in product systems, the Autel scanner is not a universal tool. It is appreciated to share the details first so we can notify your vehicle status.
Can we use Autel Scanner without Wifi connectivity?
Yes! The Autel scanner is operational without Wifi connectivity. To install the updates, Wifi connectivity is a must.
Is this scanner China version or USA?
This Autel scanner is the USA version. But applicable for most of the vehicles on the road. Doesn't matter if the origin of the vehicle is in Europe, Asia or the US, it will be a great addition to your workshop.
Is this tool applicable to do active testing for solenoids?
Yes! The Autel MaxiPRO MP808TS can perform active tests on solenoids.
Is Autel Scanner able to unlock the gm radio?
Yes! The scanner has this function but, depends upon the car model. It is appreciated to share the details with us before going for one.
Is MP808TS able to perform turbo-actuator calibration?
No! Sorry for the inconvenience but the scanner couldn't calibrate turbo-actuators.
Goodbye Word
With all the details provided in the Autel MaxiPRO MP808TS review, it is clean and clear that the tool is essential for every garage and household tool boxes. So, What are you waiting for? Get your Autel MaxiPRO and flourish in the auto-sector with new heights.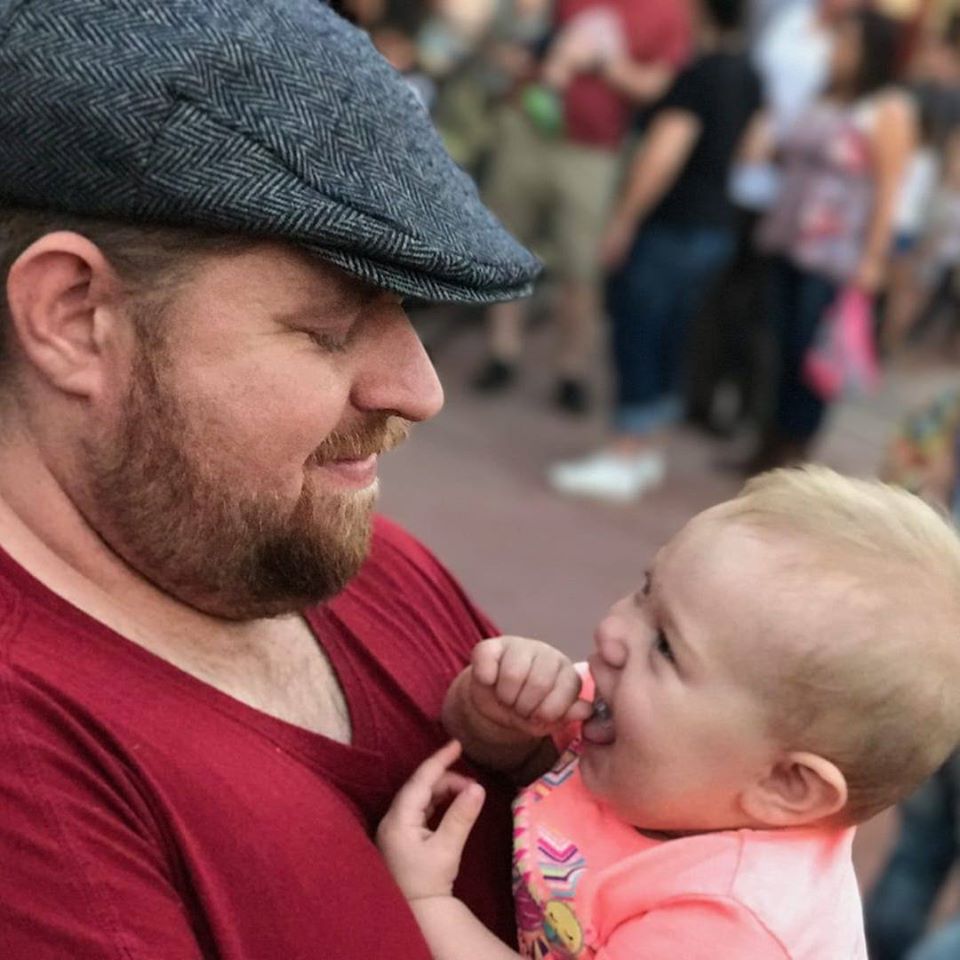 As a mechanical engineer, it's easy for David to explain the functionality of the tool. David test most of the tools before writing a review. its help him to learn something new and suggest the best product for you.