AUTEL is undoubtedly one of the most productive automotive scanner manufacturers with a range of scanner product lines. we can find anything from the simplest readers to advanced scan tools in AUTEL's catalog.
However, if we need more functionalities and move from basic scanners, AUTEL MaxiCOM MK906BT would likely appear as a considerable product. In this article, we provide an in-depth Autel MaxiCOM MK906BT Review on its features, functions, and overall user experience. If we have MaxiCOM MK906BT on our list, learn more about the product here.
Why do we choose MK906?
Autel MK906BT became one of the manufacturer's best-selling products for strong reasons. Let's have a look at why we should choose this particular scanner over other comparable products.
Full Diagnostic Capability: MK906BT is capable of comprehensive diagnostic and analysis on compatible vehicles. It supports all OBD II protocols and covers all generic and most manufacturer-specific DTCs.
Comprehensive compatibility: The scanner supports more than 80 auto brands and more than ten thousand vehicle models around the world. The diagnostics are applicable to these vehicles while advanced functions are more selective.
Hardware Expansion: MK906BT has a complete hardware extension to improve better viewing, sharing, and presentation. It allows us to establish connections to PC, smartphones, printers, or even oscilloscopes.
ECU Coding Support: Customizing and optimizing vehicles via onboard diagnostic is now possible with ECU coding capability in MK906BT. It allows us to chance preprogrammed options in the software to achieve our objectives.
Wide Range Special Functions: Troubleshooting DTCs on vehicles are now possible with 31+ functions in MK906BT. These reset services solve most problems that any comparable scanner can't do.
Supporting More Languages: Despite English, MK906BT also supports 13 other languages that clear hurdles for non-English-speaking people. These include Russian, Portuguese, Japanese, Chinese, French, Spanish, German, and so forth.
HDMI Connectivity: We can extend the screen to a wider display with an HDMI connection. The diagnostic results become more accessible and easier to analyze and present.
Upgraded Version: MK906BT is certainly the upgraded version of previous AUTEL scanners. It has more functions and features that extend our user experience as a DIY or professional mechanic.
Bi-Directional Capability: With this particular capability, MK906BT can send commands to the ECU of the diagnosed vehicles. It allows us to conduct tests on components before taking further actions like repair or replacement.,
Ultimate Technical Support: AUTEL has technical support with a global reputation. Their assistance guides us remotely to solve technical problems we have with their scanners.
Autel MaxiCOM MK906BT Review
We can generally highlight Autel-Maxicom MK906BT's user experience on their ultimate functionalities, connectivity, and interface.  Bluetooth connectivity is provided by the Autel Maxicom MK906BT's Autel Maxivci V100 box which we've found to be very reliable. Android-based Autel Maxivci MK906BT has the best performing OE-level diagnostics and ECU coding functions that extend our scanning operation.
More features are available to help us find deeply hidden problems and ease the communication process between us and the ECU interface. The Maxicom MK906BT is a powerful tool for diagnosing and analysing compatible vehicles. It's generally the best value product for our money as we can obtain robust scanning functions while saving bucks for maintenance.
Based on our testing and research, active bi-directional testing and multiple diagnostic functions are two determinant factors. The ECU coding also allows us to more flexibly work on the extended modules. These factors are rarely available on the products in that particular price range. It means that we'd typically pay hundreds more to obtain these advanced functions and features.
Last but not least, the large HD touch screen is really helpful for us to access diagnostic information. Whether it's reading codes, performing diagnostics, or viewing live data, the interface and display are comfortable yet insightful. Of course, the wireless connectivity also boosts the convenient and comfortable operation.
Pros
Full diagnostic support
Hardware expansion
Best value for money
Accessible and easy to use
Wide vehicle coverage
Reliable technical support
Cons
Special functions are selectively compatible
Costly yearly subscription
Main Features
Maxicom MK906BT has extensive features of onboard diagnostic tools, from DTC reading to connectivity. These are the generic features that work for any compatible vehicle without any adjustment.
1. Read and clear code
The scanner supports all system diagnostics that allow us to know exactly what's going on under the hood. It can read and clear codes of all major systems including the engine, transmission, ABS, and SRS. At this point, we can recognize troubling systems and apply measured repair and replacement. After necessary treatment applications, we can reset or clear the code.
Top Selling Innova Scanners
Furthermore,  AUTEL Maxicom MK906BT allows us to review live data and read the freeze-frame. This way, not only can we obtain the DTCs but also the triggering points. They're very helpful to recognize the actual problems in the corresponding systems.
2. Live data
As previously mentioned, AUTEL Maxicom MK906BT supports a live data streaming function. This means that we may keep an eye on the graph and statistics while it's collecting data from our vehicle. This function enables us to pinpoint the exact location and time of the error code.
Our AUTEL Maxicom MK906BT demonstrates that despite the fact that some less expensive scanners may have this function, the scanner provides more clarity for the viewer. we can see the real-time statistics more clearly and correctly thanks to the super-wide 8-inch built-in display. AUTEL Maxicom MK906BT, on the other hand, delivers more accurate and reliable live data performance.
3. Compatibility
According to the manufacturer, AUTEL Maxicom MK906BT can work on more than 80 automakers with coverage of more than ten thousand vehicles. As an OBD2 scanner, AUTEL  can be used to scan our vehicle if we can locate an OBD2 port beneath the dashboard of our vehicle. This AUTEL scanner has full OBD2 protocol support.
OBD II protocols are present in the vast majority of automobiles manufactured after 1996, making universal OBD2 scanners technically compatible with all of them. Even so, it's always a good idea to double-check with the manufacturer to make sure our purchase is compatible. AUTEL Maxicom MK906BT is a commercial OBD2 scanner that costs quite a bit of money.
4. Large Wide Screen
Large-wide screen display Maxicom MK906BT allows clear, convenient diagnostic operation. With a full-touchscreen operation, we can conveniently access menu options on its screen. we may quickly and simply get to the desired menu to perform corresponding functions more efficiently.
we don't need a separate monitor to expand our vision with the large screen. The scanner can perform all of its duties and display the relevant data and information for the user that are all visually accessible through the screen. These make Maxicom MK906BT more practical for DIYers or even professional mechanics.
5. Bluetooth Connection
Wireless connectivity is another superior feature of the AUTEL Maxicom MK906BT scanner. Even though we'll have to attach it to our car's 16-pin OBD II connector, the Bluetooth connection capability will let us connect the interface and our car without a wired connection at all. This way, we'll have a lot more freedom and flexibility when diagnosing the cars.
With fewer cords cluttering up our workspace, we'll have more freedom to diagnose and repair problems with our car. A simple Bluetooth connection solves the wiring problems typically occurring in larger scanners but without involving our smartphone or tablet device this time.
6. Live Data and Freeze Frame
It's not surprising that the Autel scanner enables us to view real-time data since it's in this class. The 8-inch screen, on the other hand, makes it easier to stream data and see the code-triggering point. Streaming live data doesn't require the purchase of an extra display or interface at this time. we can also expect the same function and amenities for reading freeze frame data.
We can use the scanner's system diagnostics to initiate live data streaming. Active tests are also compatible with this viewing function that making it even more insightful for mechanics. we can use this live data to prompt diagnosis, maintenance, repair, or replacement on the corresponding module or component.
7. Full OBD II Diagnostic Capability
AUTEL Maxicom MK906BT supports full OBD II protocols for more comprehensive and further diagnostics. In comparison to the entry-level scanner, this scanner has the most complete diagnostic data that cover most OBDII vehicles. It means that the scanner can retrieve data from more systems in our vehicles.
We should know that not every scanner in the same class can do several onboard monitoring tests and prompt the diagnostic monitoring with a single device. It also caters to VIN for full-system diagnostics and OBD II functions.
Because it supports all OBD II protocols, the AUTEL Maxicom MK906BT is likely to work with any automobile model that has an OBD II connector on the dashboard. It's time to buy a scan tool that can handle a wide range of vehicles.
8. DTC Information
The Autel DTC database comprises most automobiles from a wide range of manufacturers and models. With comprehensive DTC information on hand, Maxicom MK906BT becomes an excellent commercial scan tool for professional mechanics and DIYers. The manufacturer makes the information fully accessible for mechanics of all levels.
There would be no difficulties even in fixing other people's cars even if we're seasoned DIYers. We can obtain information about the corresponding DTCs or error codes on the screen.
Advanced Features
Our Autel MaxiCom MK906BT review shows that the scanner offers innovative features that increase onboard diagnostic operation, despite the scanner's generic features. We can dive farther into the vehicle's diagnostics and identify solutions with these features, which are referred to as enhanced functionalities.
1. Bi-Directional Communication and Active Test
Autel Maxicom MK906BT is capable of bi-directional control, but it also comes with a slew of other features. In order to communicate with the car and do active testing on modules or components related to ECUs, we need a scanner. Bi-directional control allows we to perform an active test, debugging and further diagnostics without having to remove any specific components. It works in both directions.
We've already talked about the ABS bleed, but mutual communication of  Maxicom MK906BT extends to a wide range of vehicle components. These include but aren't limited to power windows, windscreen wiper, headlamp switches, and many more. When trying to figure out what's wrong with the scanner because of the error codes that appear on the screen, these are a lifesaver.
2. ECU Coding
AUTEL expands the scanner's diagnostic capabilities with the extensive ECU programming included with the Maxicom MK906BT. An advanced word here refers to the scanner's goal of making a more straightforward ECU coding so that it may be done in a matter of minutes rather than days.
There are a number of settings that the Autel MK906BT can access in the ECU's deepest regions. These include but aren't limited to the ignition timing, oil injection parameters, air intake, and automatic transmission shift points. At this point, the OE setting would no longer hold us back and we can certainly expect a more efficient operation.
3. 31+ Service Functions
It offers 31+ special functions that are typically found in professional scanners, allowing we to perform additional maintenance services. These include oil reset, brake reset, SAS reset, ABS bleeding, key programming, and many more. We can expand our operations and certainly solve more problems with these functions.
We can practically cover all of our normal maintenance services with these advanced functions just like in the auto shop or dealership. As far as auto maintenance goes, it already has key components that necessitate an onboard diagnosis. However, it should be noted that the compatibility of these functions may not be as broad as that of the standard ones.
4. HDMI Connection and Hardware Expansion
Another special element of Maxicom MK906BT is, of course, the HDMI connection. While the 8-inch built-in display is sufficient, we can still extend it to the larger display monitor. This way, we can have better presentations if we need them. On the other hand, this would support the multimedia features of the scanner since it comes with the Android operating system.
We can expand numerous hardware with Maxicom MK906BT with wired and wireless connectivity. Mechanics can connect the scanner with a smartphone, PC, USB, Oscilloscope, or other devices. These are helpful not only for the visual presentation but also for information sharing.
5. Remote Technical Supports
Autel is well-known for its superior remote tech assistance, so it's not unexpected that the scanner's maker also offers it for this particular model. Remote tech assistance from the Autel team already comes with the purchase of the Autel Scanner unit.
References are available from both tech support and peers, so there's no need to worry about finding them on our own. The remote technical support from Autel is reliable to help on-field customers or technicians to solve problems. It's certainly an advanced feature because any comparable scanners only provide support related to the scanner unit, not the auto problem itself.
Difference between AUTEL Maxicom MK906BT vs AUTEL MaxiCom MK906 Pro
In the same product line, AUTEL MaxiCom Mk906 BT stands with AUTEL MaxiCom MK906 Pro. Obviously, MK906 Pro is the higher version than MK906BT even though they're the "MK906" series.
The differences include the operating system, storage capacity, battery capacity, special functions, and the ECU coding capability. Let's see the differences further in the table below.
| | | |
| --- | --- | --- |
| Factors | AUTEL Maxicom MK906BT | AUTEL MaxiCom MK906 Pro |
| Type | OBD II Scanner | OBD II Scanner |
| Display | 8-inch | 8-inch |
| Operating System | Android 4.4.2 | Android 10.0 |
| Battery Capacity | 10.000 mAH | 11,600mAh |
| Special Functions | 31+ | 36+ |
| ECU Coding | Yes | Yes and adaptation |
| Connectivity | Bluetooth and Wi-Fi | Bluetooth and Wi-Fi |
| Storage | 32GB | 128GB |
FAQs
What is the difference between MS906BT and MK906BT?
Both are scanner tools for auto repair technicians, mechanics, car dealers, automobile maintenance shops, and garages alike. In fact, they have identical technical specifications and functions. The only difference between the two products is that MK906BT has a larger ROM capacity at 64 GB than MS906BT at 32GB.
Is Autel a good scanner?
Autel has the best scanner products for more comprehensive price ranges. These scanners are compatible with more automobiles than many scanners available in the market. It is capable of scanning for codes on various modules and displaying sensor values and data for the scanned modules. They also come with advanced functions and features.
What is bidirectional control?
Bidirectional control refers to the capability of sending and receiving information between the vehicle and the scanner/scanning interface. Scanners with bidirectional control capability can request information or direct a module to execute specified tests and functions on the car.
How do I update my AUTEL Maxicom MK906BT?
If we purchase AUTEL Maxicom, it comes with a one-year update but the manufacturer needs to authorize it first so we can activate it. Therefore, follow these steps:
Provide our AUTEL Maxicom MK906BT serial number to the manufacturer's website
AUTEL would open the authorization of our Maxicom MK906BT
We can use our AUTEL Maxicom MK906BT to access updates available on Tuesday and Thursday
Download the available updates from the AUTEL website to our scanner
Final Word
Our Autel MaxiCOM MK906BT Review shows that the scanner is eligible for DIYers and professional mechanics. Its diagnostic capabilities are unquestionable and the extensive special functions surely extend the user experiences.
Performing tests with bi-directional control is super efficient and so is with the complete reset services.  The ECU coding even enhances the way users customize the functionalities. As for commercial-technical diagnostic tools, Autel MaxiCOM MK906BT is a solid option.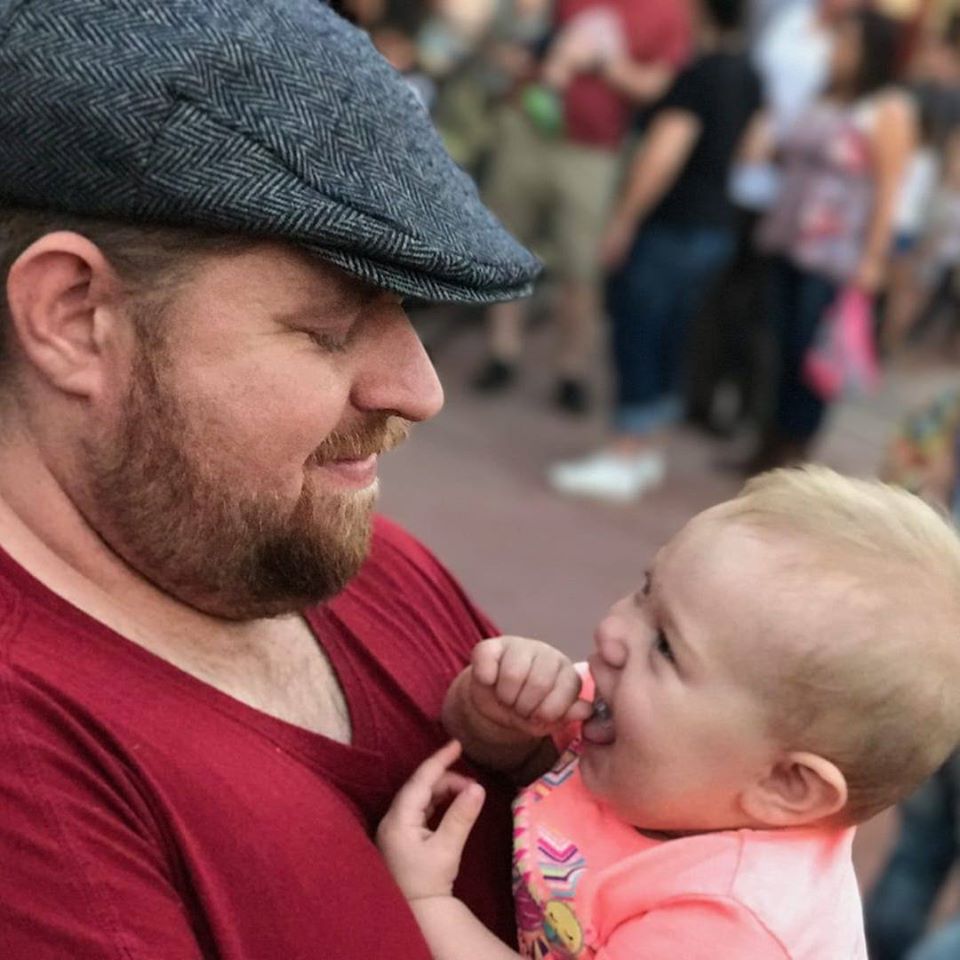 As a mechanical engineer, it's easy for David to explain the functionality of the tool. David test most of the tools before writing a review. its help him to learn something new and suggest the best product for you.