I am a trained mechanic and car owner. I understand that maintaining a four-wheeler is not a small thing. So it is not difficult to act from home instead of wasting time and money going to a technician.
So I will give you a lot of thought and review in front of you. With a simple interface, the device will save your money and valuable time. You have read the heading and understood that it is Ancel AD310 OBD2 diagnostic tool.
The AD310 price is not too high. It was built with only four buttons. I will present to you the full features, pros, and cons of this scanner. Further, You will discover a comparison between Ancel AD410 & AD310.
Ancel AD310 Review
The Ancel AD310 scanner is currently a trading product with low cost and essential purposes. Its build quality is superb and lasts longer. The scanner has a notch on both sides to fit nicely in hand, and there is no possibility for dropping.
I like the device with its simple interface of four buttons. If you are a beginner, this device is suitable for you.
Considering the function of the scanner, it has almost everything. Essential functions such as code read and erase, live data stream, etc. If you were studying at the advanced function, there is more with view freeze-frame data, CAN(controller area network) etc.
However, I am disappointed that essential functions like Powertrain and ABS Vehicle Coverage are not present. But this kind of scan tools suitable for this budget. But the AD410 model has an ABS facility.
Ancel AD310 will support almost all modern cars. You get three years official warranty with this device. However, you are not getting any official updates.
Main Function
With this OBD2 scanner, you can do essential work like reset monitors, CEL issues, clear codes. You can also read live data, collect vehicle information, freeze-frame data, and complicated code. However, the device will not define the code. You can download the PDF of the OBD2 code list where all the code explanations are available.
Connectivity
The AD310 diagnostic scanner communicates with the car's computer through a wire. In addition to the 2.5 ft long cable in the packet, you will get all the equipment you need.
Top Selling Innova Scanners
There is no need for a separate power supply. There is a facility to get electricity through a cable with the car battery.
Coding Functions
The AD310 scanner can accurately analyze code. After analyzing the code, the variety of functions shows in front of you.
The inbuilt OBD II Fault Code creates a library of all kinds of languages. Able to access, read and delete these error codes.

The controller supports Area Network (CAN). Also able to read specific, generic codes.

It is even possible to read historic codes with the scanner. You can read complex data or pending intermittent data for your convenience.
These essential features are present in AD310, which will help you a lot in solving your problem.
Vehicle Compatibility
The Obd2 scanner Will support all Asian models after 2005

Also, 2000 and newer OBD2 European models

You can use it for every1996 and latest OBD2-compliant U.S.
No battery required
Some Bluetooth scanners require a battery, while many have a separate power supply. Ancel AD310 does not need any power cell. It weighs less than 300 grams. You can easily transport these diagnostic tools.
LCD Screen
The scanner has a built-in display, so you don't need to connect to your smartphone or tablet. A clear display of 128 x 64 pixels resolution highlights car error. The white backlight and contrast are correctly maintained on display. Everything will work together to get a clear view.
Easy to use
If you are a professional mechanic, this job is easy for you. However, it is much easier to operate. The scanner supports seven types of languages. These are English, Spanish, Portuguese, Dutch, German, Russian, Finnish.
Ancel will give you a user manual. The AD310 scanner has four buttons up, down, enter, exit. It will be easier if you compare it with the phone.
Impressive Build Quality
Looking at the price, Ancel AD310 is high quality and durable device. The Weight is less than 300 grams and attractive design.
There is no chance of the device falling out. Also, you will get enough grip if you hold it in your hand.
You can get benefits during car maintenance. The connection cable is attached to the device, so there is no installation hassle.
Collect vehicle information:

Ancel AD310 The scanner can collect all the essential information about your vehicle.

Read hard (memory):

Like an average scanner, explain generic code and read hard memory.

The Ancel AD310 able for checking freeze-frame data and I / M readiness

Real-time data:

In addition to the check engine light facility, the scanner streams live data.

Power:

An 8.0 to 18.0 V power supply is required to run the device, which will supply through the vehicle's battery.

Fix CEL issue:

The smart scanner can solve all kinds of CEL issues except erase codes.

Buttons:

We can see only four buttons in the AD310 scanner. exit, enter up and down. The up / down button for scrolling the menu and The Enter and Exit button allow navigation back and entering the menu.
pros
Extra Features: The scanner can define the error code. You can also check the I / M readiness and onboard systems by browsing the menu.
Portable: The scanner is light in weight and has no extra battery so that you can easily transport it. The display is not too small.
Build Quality: The build quality of the scanner is excellent, and you get a 2.5-foot flexible wire. The cable is strong and will not be torn or damaged by overuse.
Battery: It does not require batteries, so it is easy to transport from one place to another, and there is no need for a separate power supply.
Language support

: The diagnostic tools Support almost seven types of languages. Whatever comes will not be your problem. Dutch, German, French, Portuguese, Russian, Spanish and English are included.

Display: A beautiful backlit TFT color screen will make your users much more effortless.
Code definition: You get the full definition of code in one line. As a result, the phone does not need to see the meaning of the code using a third-party app separately.
Cons
User Manual:

If you read the instruction manual, you can understand a lot, but not transparently. Due to the small font size of the user manual, you may have many problems reading. Those who have eye problems may have a little trouble even after glass.

There is a solution to this. You can cover many topics by watching YouTube video tutorials and increase your knowledge.

Functions: This AD310 scanner is a bit behind the current time. Here essential functions like ABS / SRS transmission are not input.

If you are a beginner, then this is perfect for you. Or you can take AD410 if you want to take it for a little advanced level.

Compatibility: Many users have reported that the device is not compatible with their car. So before buying, make sure that your car is supported.
Weak Accuracy:

I have noticed that many times the scanner is not displaying the results correctly.

Update:

As an after-sales service, the company will give you a warranty on the parts but will not update the software. That's the decent thing to do, and it should end there. It means that companies may not support new models of cars when they invent them.
AD310 Vs AD410
If we compare Ancel AD410 with AD310, it is seen that the benefits of AD410 are much more. There will be a slight difference in price.
However, if you work with ABS / SRS, Powertrain in future, you can take AD410.
Ancel AD310

Ancel AD410

Batteries

No

No

Update

No

Yes

(Regular

Fix bug

)
Powertrain

No

Yes

ABS/SRS

No

Yes

Emissions Readiness

Yes

Yes

Views Freeze Frame Data

Yes

Yes

Language
de, fr, lad, fi, nl, ru, pt, en
de, fr, lad, fi, nl, ru, pt, en
Code definitions

Yes

Yes

O2 Sensor

No

Yes

Display
LCD display (128 x 64 pixel)
2. 4″ TFT true color (262K) LCD display
Data Print

No

Yes

Weight
9.6 ounces
12 ounces
Check Engine Light

Yes

Yes
Why should I buy Ancel AD310?
Almost every scanner is used for specific tasks. If you think about the AD310 scanner, in a word, it is the best for beginners.
Performance
How will the Ancel AD310 perform when paired with your car? The scanner is very smooth and easy to use. Overall the performance of the scanner is good.
When you connect the cable to the car, the device will turn on immediately and ask you to turn on the ignition, but you cannot drive the car. Once the installation is complete, you can diagnose the CEL issue, read & diagnose codes. These can be used in a very smooth way. The buttons are hassle-free and much more accessible than video games.
The user interface of the scanner is straightforward, with only four buttons. There is no advanced feature.</span
ANCEL AD310 OBDII & EOBD Unboxing and Review!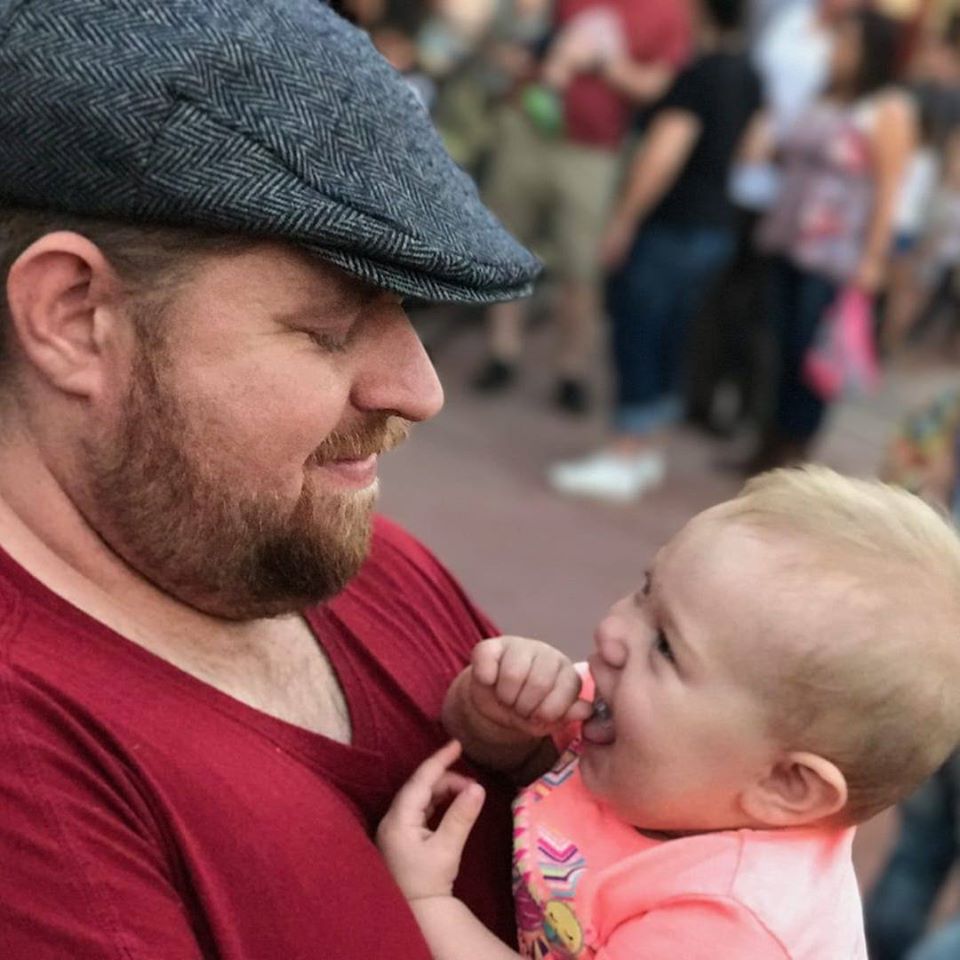 As a mechanical engineer, it's easy for David to explain the functionality of the tool. David test most of the tools before writing a review. its help him to learn something new and suggest the best product for you.