The automotive industry is advancing by producing a variety of OBD2 diagnostic scanners starting from less to high price. Due to this innovation, people now prefer to examine their vehicle at home instead of visiting the mechanic's shop for minor issues. Buying an OBD2 scanner is an ideal solution for achieving an accurate diagnosis. It all comes in types, different features, and vehicle compatibility. 
Furthermore, ANCEL is a popular brand that can diagnose most vehicles through its numerous professional capacities. It reviews and gives comprehensive results, and it's available at a very reasonable price for every car enthusiast who would like to purchase one.
Ancel AD530 Review
When it comes to a functional OBD2 scanner, the Ancel AD530 is a fantastic option. This scanner easily links up to your car's onboard computer for self-diagnostics and relays information that helps you figure out what's wrong with your car. It is an advanced scanner suitable for car owners and professionals because of its ability to read and check engine lights. Also, it is a perfect choice for those in need of a fast diagnosing and long-lasting tool. Interestingly, the device is popularly known as the advanced version of Ancel AD510, making it a superior model. 
Likewise, Ancel AD530 has basic and advanced diagnostic features such as the ABS, SRS, airbag, transmission, engine, battery check, car radio system, and immo ECU programming. Similarly, other benefits include oil reset, coding, TPMS sensor reset, EPB, auto HVAC, and pump module. The scanner displays several systems of your car in real-time and shows coolant temperature, speed, engine RPM, and voltage. Also, the device allows you to monitor your car's 02 sensors live that helps you keep check on the performance and gas usage in real-time. 
In addition, the scanner's I/M readiness features a fast dial configuration for easy access to examine emission readiness status. Apart from this, it enables your car to run smoothly while giving you much confidence as you drive. The vehicle coverage is thrilling as it works perfectly on most USA vehicles manufactured after the years 1996, 2000 Europe-Based, and 2005 Asian-Based vehicles or modern cars. Again, the compatibility stands out as it supports all protocols such as 09141, KWP2000, J1850 PWM, J1850 VPW, and Controller area network.
Pros
It allows onboard monitoring

Quick to find a solution

Real-time detailed and accurate battery report

Provides VIN information

Features 2.8-inch display screen

Sturdy and heavy-duty build with silicone hotkeys
Cons
It does not support some 1996 car models

There are some abnormal displays on the screen

Unresponsive keys and bulky design
Main Features
1. Read and clear code
Ancel AD530 read engine and clear codes while displaying any abnormality in your car. Other times, the scanner can fix any odd showing up in the system of your vehicle. Each time the engine starts, the diagnostic device runs a quick examination and displays any troubleshooting coming from the car. Also, it gives you a clue on how to fix your vehicle without taking much time. 
2. Live data
Live data shows specific car systems in real-time. It allows you to know the working condition of the car. The live data covers car areas such as speed, voltage, engine RMP, and coolant temperature, ensuring the vehicle is safe for any trip.  
3. Compatibility
One of the significant merits of Ancel AD530 is compatibility. It perfectly supports all OBD2 protocols, and this makes it suitable for many vehicles. It features about 16 languages around the world to enable usability and easy access for non-English speaking users.
4. Design
Ancel AD530 is a black and sturdy scanner with a well-organized interface. It comes with a 2.8" inch color screen that displays the result as expected. The advanced STM 32-bit CPU is one of the merits that keep Ancel AD530 ahead of other competitor products. It has a heavy-duty build, and the seven hotkeys are made with silicone for further durability. Generally, the device is easy to use, handle and comes with a durable nylon bag for storage and safe mobility.
5. Update
Top Selling Innova Scanners
Updates ability is a unique feature that makes Ancel AD530 different from other similar ones. The device allows regular software updates whenever there is a new software display. After purchasing the tool, go ahead to register because it will enable you to upload without hassle.
Advanced Features
1. Freeze Frame 
Freeze Frame can come in form of a single record of a particular set of operating conditions. This unique feature provides an overall screenshot of whatever is going wrong with your car system to enable easy problem fixing without taking much time. With this, you can pinpoint the problem and know how to turn off the check engine light within a short time. 
2. Advanced code definition
When you click on the "I" button to get an explanation of the trouble codes and analysis of the likely causes, the scanner offers accurate repair advice instead of a whole lot of technical terminology you can't understand.
3. Battery test
The Ancel AD530 can detect real-time data from 12v batteries and protect the car battery against over-voltage. Also, it accurately monitors battery wellness and voltage through a reliable graph data form. As a result, it helps you monitor your battery automatically and know if it is in good working condition or if replacement is required.
4. I/M readiness and retrieval of vehicle information
The inspection and maintenance readiness test help you to know if your vehicle's emissions systems are working well and if they are all set for the smog test. Furthermore, if you just purchased a used car, this scanner will help you retrieve necessary car information like VIN (Vehicle identification number), CID (Calibration ID), CVN (Calibration verify number). 
How do I update my Ancel AD530?

 
When you purchase an AD530 scanner, it comes with a USB cable that enables you to update the software, add new parameters, and fix bugs. All of that comes for free. 
Connect the scanner to your PC via the USB cord

Next, go to the ANCEL website and download the software

Unzip and install the file

When the update is completed, you'll hear a "beep" sound and a notification for "update successful".
Difference between AD530 VS AD410
 

Ancel AD530

 

Ancel AD410

 

Screen technology

 

AD530 has a TFT LCD display2.8 inches and has a heavy-duty case with seven silicone hotkeys

AD410 has a QVGA display of 2.4 inches

 

Advanced function

 

AD530 runs faster than AD410 and store graphs for printing later

 

AD410 does not run fast nor store graphs for further printing

 

AD530 provides enhanced error code definition and helps tell what could have triggered it

 

Does not provide an enhanced error code nor definition

 

Supported vehicle

 

AD530 support most vehicles and 12v diesel light trucks

AD410 does not support 12v diesel light trucks but supports most vehicles
FAQ
AreAncelscanners any good?
Ancel is recognized as one of the most popular brands of OBDII code readers used by car enthusiasts and professionals all over the globe. One of the merits of this brand is the consistency and high rating of satisfaction from users around the world. The device features extraordinary quality and functionality. Hence, we can say the Ancel scanner is good and comes as the most recommended code reader.
Will the ANCEL scanners work only if the ignition is on?
Yes, you don't necessarily need to turn on the engine. It can be used with the ignition in the accessory position.
Can ANCEL AD530 do bidirectional functional testing?
No, AD530 does not carry out bidirectional functional testing. But, it can test the battery and provides detailed information in the wavelike format in real-time. It provides complete BMS testing and works with all the vehicles with which it's compatible.
Do ANCEL scanners work on diesel vehicles?
Yes, of course. Ancel AD530 works with diesel engines and even gasoline. Any OBDII scanner will work for both engines. 
Can I print the diagnostic test information?
Yes, the diagnostic scanner can allow you to review and print out the three models in review. Although the result can't be printed directly from the scanner, you need to transfer it to your computer before printing can take place. 
Is it possible for ANCEL AD530 to give possible causes for the error codes?
Yes, of course. Ancel AD530 provides enhanced error code definitions that give you a proper interpretation of codes and help uncover what could have triggered it.
Final Verdict
Ancel AD530 OBD2 vehicle diagnostic tool is designed for home DIYers, professional mechanics, and car enthusiasts. It works with most models of vehicles, and it is user-friendly with clear navigation buttons for better understanding for beginners. The free lifetime updates give your device an edge over other similar products as this diagnostic device remains useful after a long time.
Furthermore, the detailed features explained above show why this diagnostic tool is exceptional and worth the investment. With the help of Ancel AD530, you can diagnose problem efficiently without taking time and equally provides a quick solution. It enables you to know the health status of your car with detailed explanations of exactly what is wrong with your vehicle and how to solve it. Therefore, if you are looking for a professional diagnostic scanner for your car, we highly recommend Ancel AD530 because of its excellent features.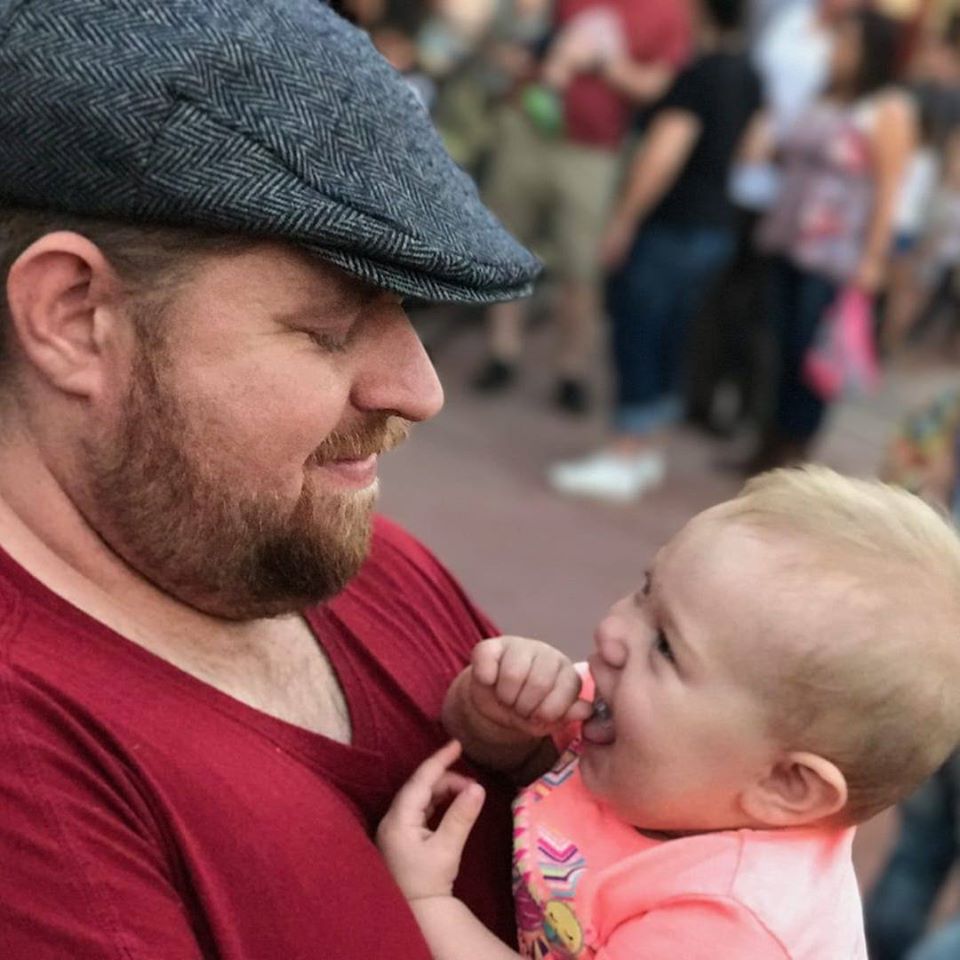 As a mechanical engineer, it's easy for David to explain the functionality of the tool. David test most of the tools before writing a review. its help him to learn something new and suggest the best product for you.