When it comes to purchasing scan tools, have in mind that the devices manufactured by Innova are the best. They feature wide-range vehicle coverage and several advanced features. From affordable to expensive ones, the scan tools are made to meet your different needs whether your vehicle is compatible with OBD1 or OBD2. Thus, if you are unfamiliar with Innova products, it might be difficult to choose the suitable one for you.
These devices allow a vehicle to diagnose and pinpoint different problems while sending accurate reports to you. The Innova 3100 scanner helps save your money and unplanned trip to the mechanic's workshop. It is a time and life-saver device that prevents you from getting stranded on a lonely country road.
Innova 3100RS Car Code Scanner Review
Innova 3100 diagnostic scan tool is the best vehicle diagnostic tool for newbies and DIY enthusiasts. The price might be on the high side, but it provides the basic and exceptional advanced function that does not compromise on quality. It would interest you to know that Innova 3100 can automatically refresh data every 30 seconds when connected to the vehicle.
Thus, this makes verifying repair completion easier and ensures you have updated information. Also, the scan tool features a battery backup to enable off-car review and analysis. Therefore, the information remains intact till you can recharge the scanner.
Moreover, the device can read and clear the ABS light error code, check engine light, oil light reset, and carry out alternator test. The freeze-frame enables users to pause the scan for a closer and comprehensive look at the results. In addition, the information on the scanner can be displayed in color or black and white, numerically or visually, with different language choices for users to understand the data at their best.
The intuitive interface makes reading codes super fast and straightforward. All you need do is press the push button, and there you go accessing all the thrilling functions of the Innova 3100 scanner. Additionally, the device is compatible with a wide range of vehicles manufactured from 1996 to the latest in the world. It works for domestic and foreign cars inclusively.
Pros
Compact and lightweight diagnostic tool
Straightforward, convenient to use with the multilingual menu
Push-button enhances easy navigation
Read and clear ABS light trouble codes
Wide range vehicle coverage with most 1996 and newer models
Automatically refresh data every 30 seconds when connected
Features a great customer support
Cons
An unclear guide makes it difficult for beginners to understand
It has compatibility issues with foreign vehicles
Read and clear code
Innova 3100 is an OBDII scanner that reads and clears error codes. Immediately you turn the engine light on, the device scans for any error and give a report. It identifies trouble codes coming up from different systems in your car and notifies the mechanic or car owner where the trouble is shooting from. Also, it gives you an idea of how to repair and equally directs you to the right website for assistance.
Live data
Innova 3100 offers the best data stream. It shows real-time data and displays a live graph. Similarly, the device taps into your car system and gives you details about engine speed, temperature, timing, and other vital parameters. Live data feature can enable the tracking of any intermittent issue. It helps you record diagnostic data and let you analyze it at will. Alternatively, connect the scanner to your computer and download it there for better and convenient analysis.
Compatibility
The Innovation 3100 works perfectly with all OBDII vehicles.  It is compatible with vehicles manufactured since 1996 and with newly made ones. This device can diagnose the check engine light. It provides a reliable solution to problems on either foreign or domestic vehicles.
Top Selling Innova Scanners
Repair Solution App
Innova 3100 "Repair solution" offers a verified solution, repair cost, step-by-step video, and added aids for accuracy. Connect the scanner to your PC for fixes verification, cost details for car parts, and repair services in your location. This feature prevents costly mistakes which may occur as a result of guesswork. Also, it helps new mechanics and car enthusiasts become more professional while saving time and cost. Car owners can watch the videos and make a confident decision on fixing any problem.
Durable design
Innova 3100 is sturdy and strongly built with quality materials to withstand rigorous use.  It weighs 1.1 pounds and has reasonable dimensions that perfectly fit into your toolbox.  This USA-made product has rubber bumpers and well-indicated buttons for easy navigation. It features a LED screen that displays white and black or color options. The inbuilt backlight is suitable for users under low light conditions.
ABS
When considering reading and erasing codes, the Innova 3100 performs excellently. It communicates with the Anti-Lock Braking System,  a safety measure that prevents sudden accidents if the wheel of a vehicle locks up during a skid.
SRS
The supplemental restraint system is a system responsible for the monitor of the airbag(s). When you turn on the automobile engine, the device examines the airbag system to see if there is any fault. If an error is detected, it brings in a signal light, and the airbag might not come up if an accident occurs. Hence, it is best to fix the airbag to enable 100% safety.
Emission Monitor
The Innova 3100 can monitor vehicle emission, which allows users to know if their cars will scale through the local smog check test, and it shows how emission can be reduced if there is further concern that it might not pass the emission test. The updated, precise data display the impact of repair in real-time. It is a powerful advantage for users. The data might be indicated with ember, red, and green led lights to show if the automobile will pass an emission test.
Quick refresh
When connected, this scanner automatically refreshes itself every 30 seconds. It ensures you are getting accurate and reliable live data while fixing issues with your vehicle. It confirms the successful completion of the repair process. Likewise, the automatic refresh helps users understand how data change according to temperature, fuel type, climate, and running time.
Battery Backup Memory
If the battery goes off while using Innova 3100, your details remain stored!  The internal memory stores your information. Thus when you recharge, you can start from where you stopped. The manufacturer has solved this huge problem and enabled a reliable and user-friendly experience with Innovation 3100.
Difference between Innova 3100 and 3100RS (Innova 3100 VS 3100 RS)
| | |
| --- | --- |
| Innova 3100 | Innova 3100RS |
| Automatically self-refresh after every 30 seconds | It does not refresh automatically |
| It has expansive ABS/SRS code support | It does not have expansive ABS/SRS code support |
| Wide vehicle coverage | Compatible with hybrid vehicles |
| A reliable and efficient device with battery power backup | It does not have battery power backup |
| Lesser version | Improved version of Innovation 3100 |
| It does not come with a user manual | It comes with a user manual |
| It does not feature a battery system check | Features battery system check |
Search for the latest model? You can try Innova 5510, Innova 5110, 5210, 5310
Does the Innova 3100 have live data?
Yes, the Innova 3100 can display live data. It automatically refreshes every 30 seconds to ensure you get accurate data in real-time. This data can be frozen at will. Freeze frame data help you note down the info in detail for proper analysis. The live data tells if the repair completion is successful or not as it shows the progress of repair processes.
How do the Innova 3100 works?
Innova 3100 is a functional diagnostic tool that monitors a vehicle system to tell how well a vehicle is performing. Once connected to an automobile, the scanner self refreshes every 30 seconds and brings up 20 pieces of vital information on the screen. The device can be connected to an internet-enabled PC via a USB cable to help display suggested solutions for the problems in your vehicle system.
Which is the best Innova diagnostic tool?
For a novice, or one who likes simplicity, accurate and straightforward scan tools, the Innova 3100 is the best option. It features several functions ranging from general to advance. However, there is a more advanced diagnostic device such as Innova 3100j; it combines the superior features of 3100. There is nothing like the "Best Innova scan tool," it depends on each user's budget and needs, but Innova 3100 is a perfect choice for most car owners.
Final Word
The Innova 3100 is a functional scam tool combining basic and advanced features. It boasts of durable design, user-friendly interface, and supply of reliable and trusted solutions for car users to master a proactive approach to car maintenance. The customer service is superior and far better compared to other similar products.
Furthermore, the device can read and clear the error core, enabling a better knowledge of check engine light. It updates every 30 seconds to ensure you get the latest information needed at every point in time.
The wide range of compatibility and multilingual makes the device suitable for both local and foreign car users. Additionally, the cost of the device has a great quality to show for it with advanced quality such as oil light reset, monitoring ABS/SRS system, and alternator tests.
Is Innova 3100 The Best Scanner ?Honest Review and Demo |Innova 3100 Review |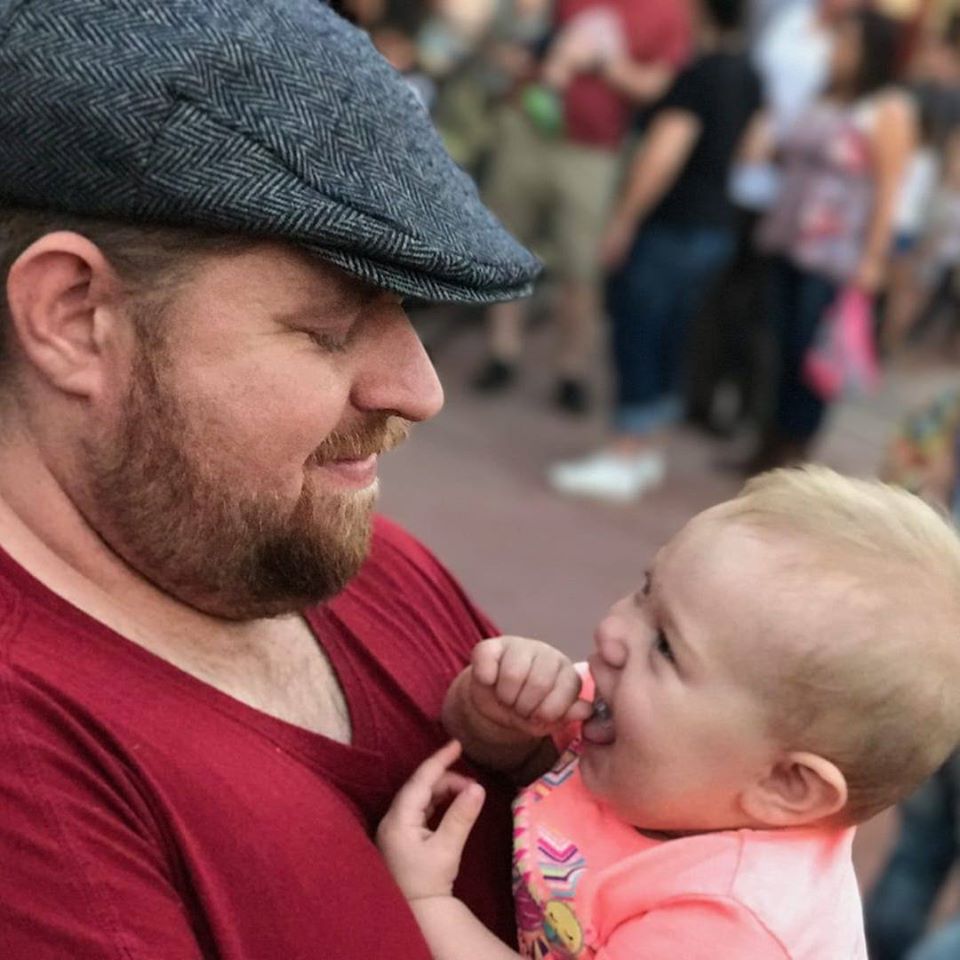 As a mechanical engineer, it's easy for David to explain the functionality of the tool. David test most of the tools before writing a review. its help him to learn something new and suggest the best product for you.