Deciding on a suitable Ford scan tool can be a tedious process. That's why you need a guide that describes the top three Ford scan tools for you. This post has detailed reviews and a comparison chart. The above will come after the section that discusses what to consider when choosing a Ford scan tool.
In shopping for a Ford scanner, you should do adequate research so that you can get the one that suits your car or auto workshop best. This section will help you understand why it's better to target Ford-specific diagnostic devices than universal ones.
What Is a Ford Scan Tool?
Ford scanners are devices that support cars made by Ford. They enable you to read and clear trouble codes associated with various systems in the vehicle; including engine, transmission, airbag system/supplemental restraint system (SRS), anti-lock braking system/ (ABS), and others.
Ford-specific scan tools are made to function without hassles or limits when running diagnostics on Ford cars. So focus on Ford-specific devices if you're a mechanic that specializes in the repair and maintenance of models of that car make.
You should know that there are two types of Ford OBD (on-board diagnostics) scan tools: Ford OBD1 scanners and Ford OBD2 scanners. We'll be focused on the OBD2 types in this guide.
| Photo | Title | Buy | Our Ratings |
| --- | --- | --- | --- |
| | 2023 Elite AUTOPHIX 7150 Full System Diagnostic Scan Tool Fit for Ford Lincoln Mercury All Function OBD2 Scanner with Engine ABS SRS SAS Oil EPB DPF TPMS Reset Code Reader Battery Registration Tool | Check Prices | |
| | OBDLink MX+ OBD2 Bluetooth Scanner for iPhone, Android, and Windows | Check Prices | |
| | LAUNCH CRP909E Elite Full System OBD2 Scanner,2023 OE-Level Car Diagnostic Scan Tool,28+ Reset Service,Key Program,TPMS,SAS,DPF,IMMO,ABS Bleeding,2 Years Free WiFi Update | Check Prices | |
December 5, 2023
What to Consider when Choosing a Ford Scan Tool?
Read about the following specs before buying a Ford scanner:
OBD2 Diagnostics
Ensure that the device runs speedy and complete OBD2 system diagnostics. It should also support the OBD2 protocols utilized by the Ford car. The manufacturer uses SAE J1850 PWM, SAE J1850 VPW, M-CAN, and some other OBD2 protocols.
Advanced System Diagnostics
First-time owners of Ford cars should purchase scan tools that are easy to use, able to perform basic diagnostics functions, and display adequate results for the four main systems mentioned earlier.
Professional mechanics/technicians should go for scanners that offer advanced scanning functionality, can cover more or all systems, and display complete diagnostic results. DIY repairers may go for devices in the latter category if they're capable of handling them well.
Top Selling Innova Scanners
Advanced Service Functions
Can it perform advanced reset functions and other advanced service roles? For example; Anti-theft matching, battery matching, brake pad reset, DPF regeneration, Fuel injection reset, oil lamp reset, TPMS reset, etc.
Coding/Programming
The scanner should be able to read and clear codes effectively. Also, check if it's capable of injector code programming, throttle position matching, and so on.
Vehicle Coverage
The product should be able to work with 1996 and newer non-electric Ford cars sold in the US with OBD2 protocol compatibility in mind.
Purchase Inclusion
What comes with the device apart from its hardware and software? Read about its future software upgrades, update plans, warranty/guarantee, etc.
Top 3 Ford OBD2 Scanners Comparison Chart
Now it's time to start describing the top three Ford scan tools for you (2021). Our focus products for this guide are Autophix 7150, OBDLINK MX+, and LAUNCH CRP909E because they're all OBD2 scan tools. Also, they differ from one another when various criteria such as budget, compatibility, functionality, speed, and so on are considered. You can learn more about other top-rated scanners for Ford by  reading this content . You can learn more about other top-rated scanners for Ford by checking out this Ford scan tools review by Tim Miller at obdadvisor.com.
| | | | |
| --- | --- | --- | --- |
| Specs | Autophix 7150 | OBDLINK MX+ | LAUNCH CRP909E |
| ECU (Engine Control Unit) Programming | Yes | Yes | No |
| Update | Free updates | Free updates | One-year free updates via Wi-Fi and an annual payment of $75 |
| Warranty | One-year warranty | Three-year warranty | Five-year warranty |
| Medium | Corded | Cordless | Cordless |
| Power Source | Battery | Vehicle Power | Battery |
| ABS/SRS | Yes | Yes | Yes |
Top 3 Ford OBD2 Scanners: Detailed Review
1. Autophix 7150
Autophix 7150 has a thick cellular phone-like build with a 2.6-inch color LCD screen and a keypad for operation. It uses a cord to connect to your car. The screen shows you menus during navigation and scan results are displayed on it.
Outstanding Features
Full OBD2 Modes:

Autophix 7150 offers six OBD2 test modes; including read/clear codes, display vehicle information and live data, EVAP test, etc. It deals with generic and OEM codes related to scanning for defects such as emission issues.

Complete System Diagnosis for the Ford, Lincoln, and Mercury:

Autophix 7150 does full-system diagnoses for Ford luxury (Lincoln) and mid-range (Mercury) car divisions, apart from Ford vehicles.

Battery Registration:

You can easily register your battery with this scan tool in very few steps.
Highlights
Multi-language support.

Vehicle battery registration.

It is compatible with Ford's Lincoln and Mercury cars.

Full OBD2 Modes.

Free lifetime updates.

Cellular phone-like appearance.

Cheap price.
Pros

Cons

Cheap.

It has a screen and keypad for easy operation.

It comes with a drop-proof case.

Free lifetime updates

Its cheap price sacrifices some functions available on other listed products.

It has a one-year warranty which is relatively low compared to the OBDLINK MX+ and LAUNCH CRP909E.

It has a relatively slow processor compared to other scan tools in this guide.

Autophix 7150 is unable to do a forced DPF regeneration in dynamic or static mode.

Activation of ABS pump not supported.

It's only able to support Ford car models issued from 1996 to 2019.
Autophix 7150 can be bought for $139.99. It's relatively cheap and is in the second position in terms of price when compared to other scanners in this guide. This device is a great option for car owners and auto mechanics who want to perform common service functions. 
2. OBDLINK MX+
OBDLINK MX+ comes as a screenless adapter with a thick build. It needs to connect to third-party devices such as mobile devices and PCs via Bluetooth for it to be operated. This product has remarkable third-party support, top-grade security, and a free OBDLink app.
Outstanding Features
Third-Party App Compatibility:

It's compatible with apps such as BimmerCode, Carista, Torque Pro, Dashcommand, obdCANex, FORScan, AlfaOBD, Harry's Lap Timer, etc.

Enhanced OEM (Original Equipment Manufacturer) Support:

Users can perform deep diagnostics by accessing a wide range of proprietary vehicles networks and modules (Ford MS-CAN). They'll also be able to read and clear both OEM and general OBD2 trouble codes such as TPMS, ABS/SRS, etc.

OBDLINK MX+ enables the display and graphing of thousands of manufacturer-specific (OEM) and generic live parameters. It also does live fuel consumption reporting.

Hacker-Proof Wireless Security:

This diagnostic tool doesn't utilize an easy-to-guess pin and the initial pairing needs physical access. It makes use of strong encryption and keeps its presence private.
Highlights
Wireless (Bluetooth v3.0) connection.

Cheap price.

Third-party device and app support via Bluetooth connection.

Hacker-proof security.

Free lifetime updates.

Overvoltage and vehicle battery drain protection.
Pros

Cons

Cheap.

It's compatible with many vehicle diagnostics apps.

It offers battery drain protection by going to sleep when the car's engine is switched off.

The overvoltage protection makes you feel safe when you leave the adapter plugged in.

Hacker-proof wireless security.

Free lifetime firmware updates and unlimited OEM enhanced add-ons.

Top-notch customer support.

It doesn't have a screen.

It takes more time to connect and use the scanner because of the need to link to third-party devices such as your phone or laptop.

The comprehensiveness of each result is based on the third-party app utilized.

No key programming.

Fragile reset button.
OBDLINK MX+ can be purchased for $119.95. This shows that it's the cheapest product in this guide. You can run basic diagnostics with this scanner using your smartphone or PC. It's compatible with Android, iOS, and Windows.
3. LAUNCH CRP909E
LAUNCH CRP909E has a tablet-like form with a 7-inch HD touch-screen and buttons for operating it. It connects to your vehicle with the aid of wireless technology. The results of the scan will be shown to you on the screen. Rest assured that you'll be getting detailed diagnostics results.
Outstanding Features
Fast Processing Capacity:

It takes a few seconds to load and display scan results.

Full System & Deep Diagnostics:

LAUNCH CRP909E can perform complete system diagnostics and handle 15 other special functions. The device reads ECU information, presents live data (text, graph, and analog), scans and clears diagnostic trouble codes (DTCs), auto-scans vehicle identification numbers (VINs), etc.

Battery Testing and Monitoring:

This involves real-time reports, the discovery of charging problems, and the display of battery health status.
Highlights
Wide range of reset functions.

Five-year warranty.

Wireless connection.

Multi-language support.

Tablet-like appearance.

Free updates for a year.

6000 mAh battery.
Pros

Cons

The screen and keypad streamline the operation process.

Five-year warranty.

It uses a cordless medium that doesn't rely on third-party apps to function.

6000mAh battery.

IMMO key programming.

It comes in a carrying box.

One-click vehicle diagnostics.

Scan results can be sent to customer support for solutions to be proffered.

More reset functions than OBDLINK MX+ and Autophix 7150.

Fast processing capacity when compared to other reviewed scanners.

Expensive.

It doesn't support ECU programming.

Annual payment for updates after a year.
You can buy LAUNCH CRP909E for $449. This means that it's the most expensive product out of the three scanners on our list. Nonetheless, buyers will get value for their money apart from its five-year warranty being enough consolation.
LAUNCH CRP909E is the best among the three scan tools reviewed in this guide. Professional and DIY mechanics will find this scan tool suitable for diagnosing, repairing, and utilizing their Ford cars-especially the recent model years. Experienced DIY repairers can perform regular service functions and program new codes with this device.
Goodbye Word
Your choice of a product out of the three Ford scan tools that have been reviewed in this post will depend on the factors that are most important to you. For example, you may be on a budget and want a cheap scanner, or you may prefer one that offers a wide range of features regardless of its price. Keep in mind that all three products can run full OBD2 system diagnostics.
Shopping for a Ford scan tool for you just became fast and easy. It's only three products to choose from and you've read about the important features to look out for. Now take your pick!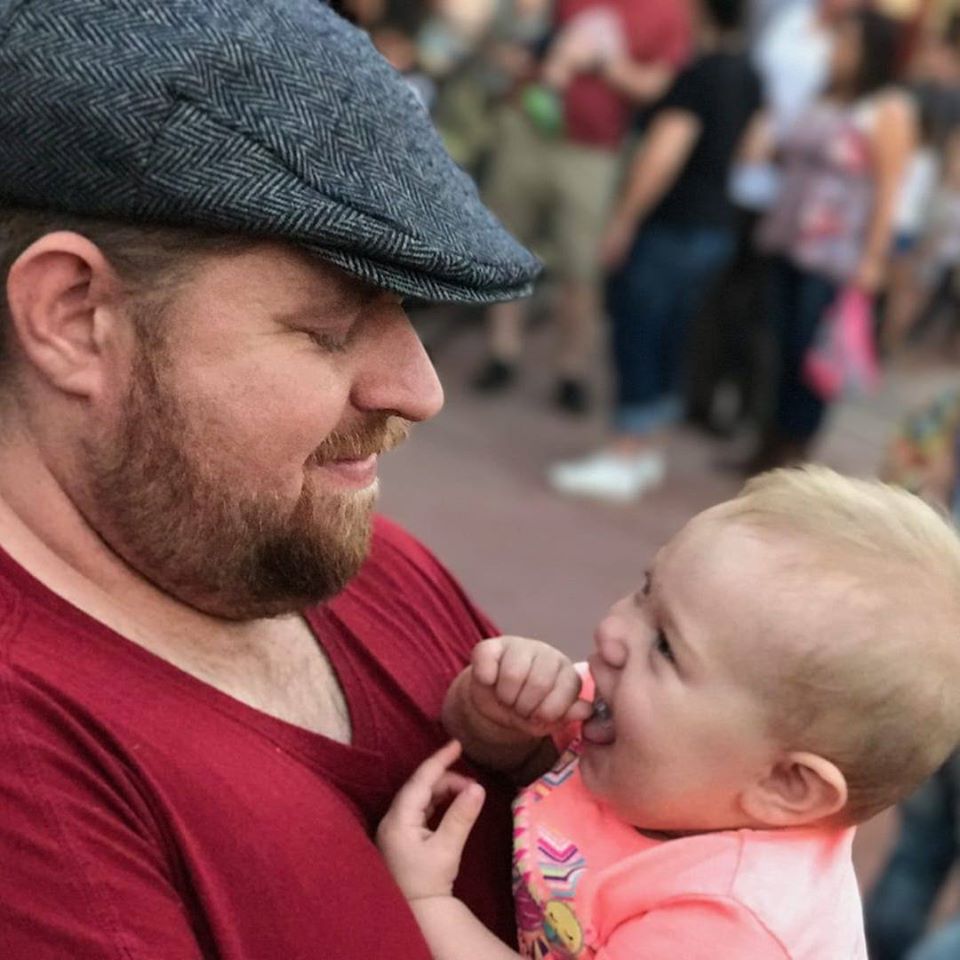 As a mechanical engineer, it's easy for David to explain the functionality of the tool. David test most of the tools before writing a review. its help him to learn something new and suggest the best product for you.