The use of wireless technology has increased a lot in today's world. At the same time, this technology has developed a lot. That is why we came up with a review of the three best OBD2 Bluetooth scanners. In this article, we will analyze Veepeak, Bluedriver, and OBDLink MX+ Bluetooth OBD2 scanners.
There are a lot of improvements in the current Bluetooth OBD devices compared to the past. And people are taking Bluetooth OBD2 scanners because they are free from the hassle of cables. For this reason, Bluetooth OBD scanners are not far behind in this race of wireless technology.
In addition, we have presented all the surrounding aspects of the tools. And we will explain to you the PROS and CONS of the devices. Also, to avoid confusion of a visitor, the similarities and differences of the three OBD devices are discussed. We also provided a comparison table of Veepeak VS Bluedriver VS OBDLink MX+. We hope you enjoy these reviews.
Veepeak Bluetooth Scanner Review
VEEPEAK is one of the best-selling OBD2 Bluetooth scanners. This adapter gives some pretty good features at an affordable price. That's why customers consider this VEEPEAK OBD scanner to be one of the best OBD2 Bluetooth adapters. This device is an excellent tool for a regular car user to use.
The VEEPEAK OBD requires 9 to 16 DC volts to run the device and consumes a maximum of 45mA watts, much less than the unique OBD scanner. The device also uses Bluetooth connectivity, so its energy consumption is lower than WIFI connectivity devices. As a result, this OBD2 adapter drains the vehicle battery very little.
In addition, this OBD device has Bluetooth 4.0. Veepeak scanner Supports devices such as Andriod, Ios, Windows, and Mac. This Bluetooth OBD device also supports a variety of third-party apps. And Veepeak OBD2 adapter is one of the best OBD2 adapters for torque pro apps. Also, You can use the device on the Fusion OBD app.
This scanner specializes in diagnosing vehicle trouble codes and can handle smog tests, freeze frame data, reset engine lights, real-time sensor readings, and more. And will support the Veepeak adapter in cars built after 1996. Also, this device has a one-year warranty.
Pros
The price of the device is very affordable.
Supports Android, ios, windows, mac, devices.
It Supports various third-party apps.
This device consumes very little car battery.
It can access all systems of the vehicle.
Suitable for direct use through apps on Apple devices without Bluetooth.
Cons
Advanced functions are limited.
Many customers have received a compatibility issue with several features.
Bluedriver Review
BlueDriver is the NO1 Bluetooth OBD2 adapter with the best-selling record. This OBD2 scanner is widely popular with customers for its functionality and simple design. And the effectiveness of BlueDrive has been proven by engineers. Also professional mechanic likes this device for its accuracy.
Bluedriver supports both Android & iPhone devices. You need to manage this device by installing Bluedriver App on the phone. App's UI is elegant and tidy, so it's effortless to use. However, Bluedriver does not support Windows and Mac devices. And Bluedriver can diagnose and clear trouble codes for all types of vehicles, new and old.
Professional engineers have helped to develop this device. So you will get supreme support from Bluedriver. And it is an American product. This scanner also has features like live data stream and freeze frame data. And you can monitor the real-time health of the car with Blue Driver.
Top Selling Innova Scanners
Additionally, Bluedriver is a bit expensive, but you can still consider it for its features. FIXD is another good OBD scanner in the market which is much cheaper. So you can visit Bluedriver VS FIXD Comparison if you wish. Blue Driver also comes with a one-year limited after-sales service.
Pros
It drains very little battery when it is in plugin mode.
Bluedriver's diagnostic apps are entirely free.
The Blue Driver can diagnose the entire system Vehicle.
It can make several advanced diagnoses.
It supports both Android and ios platforms.
Real-time data gives extra benefits in vehicle diagnosis.
Cons
Blue Driver does not support third-party applications.
It is not possible to diagnose many advanced features.
OBDLink MX+ Review
OBDLink MX+ is a professional-grade OBD2 Bluetooth adapter. Vehicle coverage of this device is extensive, and its price is almost affordable. OBDLink MX+ can diagnose and clear all kinds of trouble codes for vehicles. In addition to checking and clear engine light, this OBD2 device can also analyze and reset TPMS, SRS, ABS.
The OBDLink MX+ Bluetooth adapter supports third-party apps. OBDLink MX+ compatible apps are BimmerCode, AlfaOBD, FORScan, Carista, Dashcommand, and many more. Also, this device is the best OBD2 adapter for the Torque Pro app. The MX + Bluetooth scanner supports Andriod, ios, and Windows. However, it is not Mac-supported which many customers did not like.
DC 12 volts are required to operate this OBD2 device. And the device collects the required power from the car battery. The OBDLink MX+ OBD scanner also has overvolted protection which is a safety feature of this tool. And the device consumes very little power due to having intelligent sleeping technology. So you don't have to worry about the car battery getting bad. Click here for a detailed review of OBDLink MX+.
With OBDLink MX+, you can monitor car data in real-time and view the data in graph format. So you can use this device with total confidence. The device also comes with a three-year warranty. And the tool comes with free software updates.
Pros
It supports Windows, Android, and ios.
It has intelligent sleeping technology, so it drains less battery.
There is a three-year warranty which is an excellent aspect.
With it, you can customize the dashboard as per the requirements.
Cons
The functionality of this device is limited.
It Does not support advanced functions.
The similarities between Veepeak, Bluedriver, and OBDLinkMX+
Apps
You can use Veepeak, Bluedriver, OBDLink MX+ OBD devices with mobile apps, which are entirely free. In the case of Veepeak, it supports third-party apps. The Veepeak OBD scanner's apps are available for Android, ios, Windows, and Mac systems.
BlueDrive's apps are only available on Android and ios. And it does not support any third-party apps. Also, The OBDLink MX+ OBD2 scanner apps are available on all platforms except Mac and Linux. And this OBD device is supported by many third-party apps.
Connectivity
These OBD devices use Bluetooth for connectivity. And OBD scanners have Bluetooth 3 or 4. Additionally, these OBD2 devices do not have WIFI. Also, these scanners use very little battery power for Bluetooth connectivity.
Advanced functionality
Advanced functionality on Veepeak, Bluedriver, and OBDLinkMX+ OBD2 devices is limited. They are making these devices for general to moderate use. Although Bluedriver has some advanced functions, in the case of OBDLinkMX+, it is minimal. So these devices are fragile for advanced functionality.
Read and clear code
These OBD devices can detect the cause of engine light. And with these scanners, you can reset the engine light. Also, these OBD scanners specialize in trouble code clearing.
Vehicle compatibility
Vehicle compatibility of Veepeak, Bluedriver, and OBDLinkMX+ OBD2 scanners are pretty good. And the scanners for vehicle coverage are called OBD2 Bluetooth scanners. Also, these devices do not support cars made before 1996.
TPMS
Monitoring the pressure is very important for a car. Lack of proper Pressure in tires can be a cause of accidents. With Veepeak, Bluedriver, OBDLink MX + scanners, you can monitor tire pressure. These scanners can also reset the TPMS sensor.
ABS
Veepeak, Bluedriver, OBDLink MX+ OBD devices can make ABS diagnoses. ABS braking system dramatically reduces the risk of accidents. Also, You can calibrate the ABS with the scanners.
Data
Veepeak, Bluedriver, OBDLink MX+ scanners can monitor car data in real-time. You will also get the benefit of freeze frame data with the scanners. And these devices are capable of displaying diagnosis data in graph format.
Supports
Any product must have the support of the manufacturer after the sale. Veepeak, Bluedriver, OBDLink MX+ OBD devices have excellent after-sales support. 1year warranty with Veepeak and Bluedriver and 3years after-sales service on OBDLink MX+. These OBD adapters also have the benefit of free software updates.
Things that don't match between Veepeak, Bluedriver, and OBDLink MX+
Design
Although these OBD devices are close in terms of features, there are considerable differences in design. In this case, Bluedriver's design is unique, and Veepeak's form is not so good.
However, the shape of OBDLink MX+ is quite average. There is also a difference in the weight of these devices. And there are variations in the dimensions of these scanners.
Build Quality
The makers are making Veepeak, Bluedriver, OBDLink MX+ OBD scanners using polycarbonate material. However, there is a noticeable exception in the quality of the materials used to make these devices.
Veepeak's build quality looks much cheaper. And the build quality of Bluedriver and OBDLink MX+ looks pretty premium. And these devices are more costly, so there is no compromise in terms of build quality.
Pricing
The most significant difference between these OBD2 scanners is the price difference. The price of the Bluedriver device is quite as premium as a Bluetooth OBD adapter. The cost of this device is quite expensive. And considering the price and features, the pricing of OBDLink MX + will be perfect for you. Furthermore, in the case of Veepeak, its price is very affordable. However, there are some things to consider with this tool.
Veepeak

Bluedriver

OBDLink MX+

Weight
2.12 ounce
2.08 ounce
0.988 ounce
Dimensions
1.61×1.97×0.87
2.2×1.9 x1
2.01×0.91×1.81
LCD

No

No

No

Read & clear code

Yes

 

Yes

 

Yes

Live data
 

Yes

 

Yes

 

Yes

Clear engine light
 

Yes

 

Yes

 

Yes

ABS
 

Yes

 

Yes

 

Yes

Freeze Frame Data
 

Yes

 

Yes

 

Yes

TPMS
 

Yes

 

Yes

 

Yes

SRS
 

Yes

 

Yes

 

Yes

SAS
 

Yes

 

Yes

 

Yes

Transmission Analyze
 

Yes

 

Yes

 

Yes

Real-Time Monitor
 

Yes

 

Yes

 

Yes

Fuel economy
 

Yes

No

 

Yes

Application support
Android, ios, Windows, Mac
Android, ios
Android, ios, Windows
Third-party application support
 

Yes

No

 

Yes

Oil Reset Service

No

No

No

Vehicle coverage
New after 1996
New after 1996
New after 1996
Connectivity
Bluetooth4
Bluetooth4
Bluetooth3
Low Power Consumption
 

Yes

 

Yes

Smog test

No

 

Yes

No

Pro-Tip
 

Yes

Read Trouble Code of ECU
 

Yes

Data Graph
 

Yes

 

Yes

 

Yes

PIN Encryption

No

No

 

Yes

Free software updates
 

Yes

 

Yes

 

Yes

Warranty
One Year
One Year
Three Year
FAQ
Is Veepeak Better than BlueeDrive?
No, BlueDriver is better than Veepeak. The build quality of Veepeak is not so good. And Veepeak has fewer features than BlueDriver. However, Veepeak is a good tool at a low price, but not better than BlueDriver because BlueDriver is a premium OBD2 Bluetooth scanner.
Why buy BlueDriver?
BlueDriver is a premium Bluetooth OBD2 adapter. So if you can afford it, you can buy BlueDriver. It is capable of giving an outstanding performance as well as reliability. And Bluedriver has some unique features.
Can you leave OBDLink MX+ plugged in?
OBDLink MX + OBD devices have great sleeping technology. And this tool uses Bluetooth connectivity, so its power consumption is much less. Moreover, this device does not damage the battery. As a result, there is no problem keeping the OBDLink MX+ OBD scanner plugged into the vehicle.
What can OBDLink MX+ do?
The OBDLink MX + OBD Bluetooth adapter can turn your computer, tab, or mobile into a diagnostic tool for cars. And with the help of this adapter, you can observe the real-time data of the vehicle on the mobile or computer screen. The device also supports access to Ford MS and GM SW channels without the standard OBD2 protocol.
Final word
Veepeak, Bluedriver, OBDLink MX+ These devices are excellent OBD Bluetooth adapters. So it is tough to recommend any one of them. However, if you want to buy a Bluetooth scanner at an affordable price, you can look at the OBDLink MX+. Although this device has some limitations, it still provides many unique features. Even then, if you can increase the budget, BlueDriver will be the best choice.
You can also go with Veepeak if you want to buy a good enough OBD2 Bluetooth scanner on a low budget.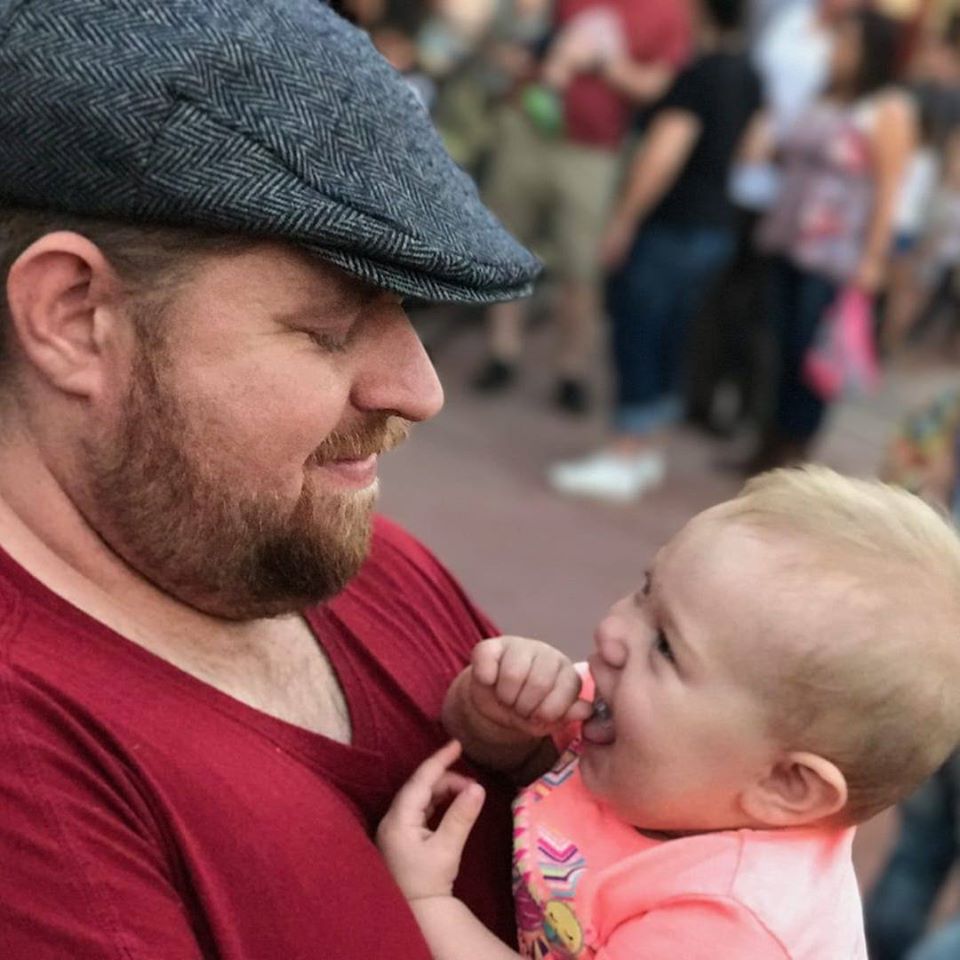 As a mechanical engineer, it's easy for David to explain the functionality of the tool. David test most of the tools before writing a review. its help him to learn something new and suggest the best product for you.