Human lung is the most ancient air compressor. But it can't produce an air pressure of more than 0.3 to 1.2 PSI. This is not that great if we are talking about air tools.
The modern air compressors we use came to life in 1776. They are being improved since then and have several variants now. Which one should you choose?
A twin tank air compressor design is ideal for most personal or commercial use. Before you decide, take a look at the best twin tank air compressor reviews and see what fits you. Let's get started.
Best Twin Tank Air Compressor Reviews
Throughout these twin stack air compressor reviews, we will showcase what these air compressors offer and why you should or shouldn't choose a certain one.
1. CALIFORNIA AIR TOOLS CAT-4620AC 4GAL 2HP Twin Compressor
Specifications
Motor: 2.0 HP Brushless Induction
Motor Speed: 1680 RPM
Air Flow: 5.30 CFM @ 90 PSI and 6.4 CFM @ 40 PSI
Maximum Power: 125 PSI
Tank Size: 4.6 Gallon (2.3 Gallon each)
Noise Level: 70 dB
California Air Tools is a leading manufacturer of quiet air compressors, and this model from the Ultra Quiet Series is no exception.
The high-performance motor is designed to run for about 3000 hours before needing any repair. To increase the duty cycle of this dual tank air compressor, the SP pump dissipates heat better than its predecessors hence making the compressor run longer at a stretch.
Piston rings are Teflon coated to help reduce the noise, making this compressor twice as quiet as 80 dB models and tolerable even during large-scale projects. The brushless induction motor is backed by thermal overload protection to reduce accidental damage.
An oil-free pump allows the compressor to have a cold start in extreme weather conditions regardless of the terrain. But be sure not to incline the compressor more than 15 degrees for smooth operation.
Pros
Quieter and powerful for large operations
Low amp draw while starting
Thermal overload protection
70/30 duty cycle
Cons
RELATED POST: Best 5 Gallon Air Compressors
2. Makita MAC2400 Big Bore 2.5 HP Air Compressor
Specifications
Motor: 2.5 HP
Motor Speed: 1730 RPM
Air Flow: 4.8 CFM @40 PSI and 4.2 CFM @90 PSI
Maximum Pressure: 130 PSI
Tank Size: 4.2 Gallon (Twin stack)
Noise Level: 79 dB
Makita MAC2400 is a twin tank portable air compressor that has a big bore cast-iron cylinder to increase compression and ensure a faster recovery.
Top Selling Innova Scanners
This professional-grade compressor has a roll cage design that comes in handy, especially in messy job sites. But compared to those heavy and loud compressors of more than 5HP, it provides enough air pressure with a noticeably quieter operation.
Running at a low speed like 1720 RPM is the main reason behind its low noise. The duty cycle is smaller than some other models at only 50%, reducing the chance of overheating.
Though the dimension is compact, it is fairly heavy for one person to carry. As the pump is oil-lubricated, it needs frequent checking of the oil level, thanks to the oil sight glass, which makes checking easier.
Pros
Large air filter
Less wear
Removable pump
High compression ratio
Greater power output
Cons
Fairly heavy due to cast iron build
Needs frequent maintenance
RELATED POST: 5 HP Air Compressors
3. DEWALT D55151 1.1-HP Twin Hot Dog Compressor
Specifications
Motor: 1.1 HP
Motor Speed: 3400 RPM
Air Flow: 3.2 CFM @100 PSI
Maximum Pressure: 200 PSI
Tank Size: 4 Gallon (Twin)
Weight: 53 lbs
DEWALT D55151 looks small but holds the power of a large twin-stick compressor. This is the right tool for using in congested workplaces and get the right airflow with ample pressure.
The lightweight design of this compressor allows you to easily carry it to places and use it in versatile orientations. Its tank capacity is enough for standard jobs despite its smaller size. From a cold start, it easily reaches the optimum pressure to fill the tanks faster than many of its competitors.
With a dual soft start valve, it draws as low as 14 amp during startup. The induction motor provides enough compression ratio to reach its peak horsepower faster for quick recovery. Having an oil-lubricated pump in your compressor is sometimes a hassle but it reduces the wear and extends the working life of the compressor.
Pros
Lightweight and durable design
Dual soft start valve helps cold start
High flow regulator
Cast iron cylinder
Oil-lubricated pump
Cons
Needs more maintenance
Noisier due to high RPM
RELATED POST: Best Air Compressors under 200$
4. CRAFTSMAN Air Compressor, 2 Gallon Portable Air Compressor
Specifications
Motor: 0.34 HP
Motor Speed: 3450 RPM
Air Flow: 0.7 CFM @40 PSI and 0.5 CFM @90 PSI
Maximum Pressure: 125 PSI
Tank Size: 2 Gallon (Twin)
Noise Level: 78 dB
It provides less air but draws less current and creates less noise at the same time. For home use, this double stack portable compressor can be a good fit.
The compact design of this compressor makes it an obvious choice for smaller jobs at your home or work site. It weighs less than 23 lbs, so you can easily lift it with just one hand. The handle is covered with rubber for added comfort during handling.
With the UMC motor that draws only 3 amp, it can start at low temperature and easily reach the peak horsepower for faster recovery and fills those tanks in only 40 seconds which is quite fast compared to the size of the compressor.
The quick coupler of the compressor fits 1/4 NPT toolsets. And the oil-free pump ensures more than 3000 times of life cycle with less maintenance.
Pros
Faster recovery from a cold start
Ample working pressure
Standard quick coupler
Less maintenance and more duty cycle
Cons
RELATED POST: Best Air Compressors for Framing Crews
5. Rolair FC2002 2 HP Twin Stack Compressor
Specifications
Motor: 2 HP
Motor Speed: 3400 RPM
Air Flow: 4.1 CFM @90 PSI
Maximum Pressure: 125 PSI
Tank Size: 4.3 Gallons
Noise Level: 79 dB
Rolair FC2002 is popularly called The Bull for a reason. This professional-grade compressor can handle most of the jobs you throw at it on any job site.
The motor of this compressor packs a serious punch where 2 HP motor pairs with an oil-lubricated pump to deliver ample compressed air at the necessary pressure. But the most charming thing about this compressor is the duty cycle which is almost 100%, meaning you can keep the compressor running continuously.
Oil-lubricated pumps are far more durable than their oil-free counterparts. So, it will last longer despite its greater duty cycle. Lubricated ball bearings will reduce the amount of wear. No matter how long this runs at a stretch, the overload protection feature is here to back you.
Even the cast aluminum twin tank is coated with corrosion-resistant powder to increase durability. You can rely on this fairly quiet compressor.
Pros
100% duty cycle for continuous operation
Rugged build
No recovery time required
Oil-lubricated pump and ball bearings
Corrosion-resistant tank
Cons
Needs regular maintenance
RELATED POST: Best Hand Carry Air Compressors
Twin Tank Air Compressor Buying Guide
Still, confused after reading the reviews? You should be because buying the best portable air compressor requires attention to a bunch of factors. Skip one of them, and you are busted. We suggest you follow this guide as we explain all the crucial factors to make those factors simpler.
Power
Horsepower is often the most exaggerating term in the case of air compressors. It is highlighted more than any other factors in the spec to make you feel you are buying a highly powerful compressor.
Compressors that are rated to be 5 HP but sold at a low price don't actually produce that much power. You can easily check whether the rated power is real by plugging the compressor into a power outlet.
An industrial-grade 5 HP moto will require at least 24 amp on single-phase power. But if you see the compressor running on a 15 amp circuit, it might only be able to produce 2 HP. Shape your needs and determine what size of compressor you need accordingly.
Air Pressure
In case you use your air compressor for pneumatic air tools, 90 PSI will be the minimum pressure range. Below this range, air tools won't work properly, so there is no point in getting an air compressor that can't produce enough pressure for all your works.
Most air compressors of this class should produce a maximum pressure of 125 PSI. So, check for this spec before you buy.
Air Flow
CFM or Cubic Feet per Minute is the unit of measuring airflow. It denotes how much air a compressor can produce in a certain time. CFM ratings are often mentioned under a certain pressure. This is because the rate of flow of air at lower pressure isn't effective for most air tools.
You will need a minimum pressure of 90 PSI in most cases, so check the CFM rating of the compressor you are going to buy at the mentioned pressure to know whether it will be effective for your purposes.
Duty Cycle
The ratio of running time and break time of an air compressor is denoted by the duty cycle. So, if you see an air compressor having a 25% duty cycle, it means the compressor will run one-fourth time of its total cycle, and it needs to rest for the remaining three-fourth of the total cycle.
For example, if the duty cycle is 25% and the total cycle is 20 minutes, it will run for 5 minutes and need 15 minutes of rest before running again. Check for a compressor that has a larger duty cycle.
Tank Capacity
Though the size of the tank doesn't matter too much in the case of large projects where you work continuously, it can be a good thing for intermittent use. Tanks just store compressed air. If you are working continuously, it is important to produce more air than you store to keep going.
In the case of smaller projects where you occasionally use the compressor, having a large tank is a plus.
Frequently Asked Questions
In this section of enlightenment, we will answer a few commonly asked questions that people often ask about air compressors. Check if you find any match with your questions too.
Q: Are twin tank compressors better than single tank compressors?
Of course, yes. Twin tank configuration allows you to store double the amount of air you could store in single tank compressors. So, you get more compressed air without using an extra compressor.
Q: Does tank size matter for air compressors?
In some cases, yes. If you need a continuous flow of air, either the tank size or the production capacity of the pump should be larger.
Q: Are dual-stage compressors better than single-stage compressors?
It depends on your purposes. In the case of industrial compressors, dual-stage compressors are always better. But if it is just for home or smaller commercial use, single-stage compressors will probably do fine.
Q; How to lubricate a two-tank air compressor?
Simply drain the used oil into a container by opening the drain plug. After removing old oil completely, replace the drain plug and refill with prescribed compressor oil for optimum performance.
Q: Which one is better between an oil-lubricated and oil-free pump?
It is difficult to answer directly. Usually, oil-lubricated pumps run for longer and wear less than the other types, which come at the cost of regular maintenance. Some prefer the durability of the oil-lubricated pumps, while others prefer to face less hassle of maintenance. So, it goes up to your personal preference.
Closure
In the age of technical advancement, an air compressor is a traditional tool that is being used for so long and will be used for years to come. Twin tank air compressors are a much newer addition to this family of machines and proving their capability in different jobs.
You just need to be a bit aware and pick the best twin tank air compressor to get your job done. Once you got that, plug it into the right power outlet and harness the power of air to use in your favor.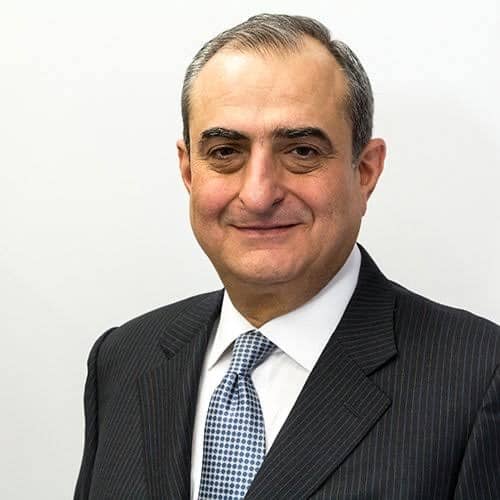 As a mechanical engineer, it's easy for Jack to explain the functionality of the tool. Richer test most of the tools before writing a review. its help him to learn something new and suggest the best product for you.