The car-washing scenario has definitely changed by a great deal over recent years. From carrying around countless buckets of plain soapy water to using long hose pipes and special wash soaps to get that perfect shine on our vehicles, the cleaning processes just kept on becoming better and easier.Here we discuss top 5 Pressure Washer Car Soap.
Today, the latest and the most effective way to get our vehicles all cleaned up are by the use of a pressure washer combined with a good car soap or car wax. For this, it is essential that we always pick the best pressure washer car soaps to keep our cars looking bright and shiny.
Top 5 Pressure Washer Car Soap
There is undoubtedly a very wide range of car soaps available in the market today. However, having these options do not necessarily mean that all the car washes and car soaps will work well with a pressure washer. Hence, here are the top five picks for you:
Meguiar's G17748 Ultimate Wash & Wax
Our first pick is a very well-known car wash and wax by Meguiar's. If we talk about the formula and texture of this wash, it contains carnauba wax and has the technology of synthetic polymer. It not only cleans the car paint but also leaves behind an additional coat of wax protection over the surface.
The cleaning process is very easy and gentle with this wax, making it more preferable for the buyers. One great thing about this product is that it gives a great amount of suds that ensure that polished final look for the vehicle.
After cleaning, the wash leaves a very bright and glossy look on the surface, which makes it look more appealing than before. Besides all that, it is also a great choice for paint maintenance as it leaves a clear protection coat all over the surface after every use.
And the biggest advantage that comes with this car wash is its neutral pH value. A lot of buyers are often confused and tense about the chemical compositions of car soaps.
As this particular wash provides a very neutral pH value, it gently cleanses the vehicles without stripping the wax away. Hence, it is quite versatile and compatible.
Pros
Top Selling Innova Scanners
Neutral pH value
The very bright and shiny finished look
Great for paint maintenance
Provides incredible suds
Has a great smell
Cons
May be unsuitable for sensitive skin
Might create unwanted fumes
Meguiar's G7164 Gold Class
Next up, we have another great car wash by Meguiar's, which is the Gold Class car wash shampoo and conditioner. This product not only has brand value but comes along with very useful and preferable qualities. It is a very luxurious car wash, formulated to clean and condition the paint very easily.
It removes stubborn dirt and tough contaminants with a rich foaming action without stripping away the protective wax coating. Besides cleaning, the conditioning formula reveals the brightness and clarity of the color and leaves a radiant gloss on the paint.
This particular car wash is safe and is suitable for use on all types of paint and protection coats. Furthermore, it is also a very concentrated product. It requires very little amount with every usage and can also be used by diluting method. Meguiar's G7164 Gold Class is the most useful Pressure Washer Car Soap.
The car wash is also very satisfying to use as its cleaning and drying parts are very fast and convenient. And this one does not leave any water spots on the surface. It works great on tires and rims as well. The product has a more natural scent to it and does not carry a strong chemical smell, which is often very unpleasant to users.
Pros
Ease of use
Very little amount needed
No water spots
Decent smell
Fast and convenient service
Cons
Very thick wax
Might not dissolve easily
Chemical Guys Snow Foam Auto Wash
On number three, we have the Snow Foam Auto Wash by Chemical Guys. This is a great cleaning liquid for removing heavy contaminants and stubborn dirt, which can often be quite a challenge. The "snow foam" formula works up a fine lather and loosens up the grime for easy removal.
A great thing about this particular car soap is that it is very safe for use on all parts of the vehicle surfaces.
Besides painting, it can also be used to clean various kinds of materials such as rubber, plastics, glass, and vinyl. Also, it is very compatible as it works on almost every type of vehicle. We can easily use this product on our cars, trucks, jeeps, SUVs, and more.
An important advantage with this car foam is a neutral pH formula. Many users often worry about the chemical compositions of their car detergent, which might cause unwanted reactions with the paint. The neutral pH value of this soap ensures safe cleaning and does not harm the sealants and waxes on the vehicle.
It is a great product for regular car washes. Lastly, the product comes with a delicious-smelling fragrance and is also available in two colorful flavors.
Pros
Neutral pH formula
Extremely compatible with different vehicles
Safe to use on various materials
Works on tough grime
Great scent
Cons
May not give a bright polished look
Slow drying
Chemical Guys Mr. Pink Super Suds Shampoo
Our next choice is another car wash shampoo by Chemical Guy,s which comes in a fancy and unique pink-colored packaging. This liquid car detergent is available in different sized containers from which the buyer can easily choose as needed. It is a perfect pick for weekly and regular maintenance of the vehicles.
It is a great and gentle car soap that has a neutral pH value, so it is very safe for use and does not have any extreme chemical compositions. This particular car wash is very slick, which minimizes the scopes for scratches during the washing experience.
Unlike a lot of other shampoos, this one rinses clearly and does not leave behind any residue on the surface. It also dries very fast, which makes it even more preferable and convenient for regular cleaning. Also, the foam and suds of the shampoo last for a good amount of time, which makes the cleaning process easier.
The shampoo can be used to carefully clean all parts of the vehicles starting from the windows to the rims and tires. It works up a foamy and bubbly lather, and very little is required for each use. Hence, it goes a long way. However, one drawback is that the foam may be a bit watery.
Pros
Gentle and safe washing
Neutral pH value
Scratch-free cleaning
Lasts long
Great smell
Cons
Watery foam
A lot required to make a rich lather
Optimum No Rinse Wash & Shine
Lastly, we have the Optimum No Rinse Wash & Shine, which is a very versatile and compatible cleaning liquid. The best advantage of this wash is that it is safe for use on almost any road vehicle, as well as wooden boats, airplanes, and fiberglass. This is a fine choice as it works great for paint maintenance and protection.
It allows for easy car wash anywhere. If we talk about the formula of this liquid soap, it consists of an exclusive mixture of different polymers that provide us with high lubrication. Not only that, the polymers bond to the paint for protection as it releases the contaminants and grime.
And it cleanses deeply and gives a brilliant finish on the surface. This particular wash soap is very popular and is preferred by many car professionals for faster and better results.
Furthermore, this product minimizes the scopes for accidental scratches during the washing process. One great advantage is that it can also be used for wiping down vehicles. It can be sprayed on a towel and be used for a quick clean shine. The liquid works remarkably well with the wiping-down process.
Also, it has a great smell to it, which makes it pleasant and satisfying.
Pros
Can be used as a polish
Shine lasts longer
Quick and easy cleaning
Protection for paint
Carefully cleans contaminants
Cons
Not great for water sports
Might not work on tar and bug guts
What to Look for before Buying
We should take certain features into consideration before buying the best car wash and wax for pressure washers.
Safety
First off, we must ensure that the soap is safe and biodegradable to use and does not contain any harmful ingredients such as a large amount of bleach. Besides safety, considering these measures are also crucial.
Protection
Getting car washes that provide protection layers for the paint besides cleaning is always a great idea. It will improve the paint and make the color appear bright and fresh.
Ease of Use
We must pick the car wash that allows us the maximum ease of use and convenience. For this, we must consider if we need any additional tools for the cleaning process, such as a sponge.
Also, we should know whether we want a rich foamy lather with lots of suds or a gentle cleaner for more regular use. Some of us may want a simple car polish for wiping down or for a quick shine.
Size
Depending on how often we clean our vehicles, we should get the right amount of car wash and spend wisely. If we prefer washing cars very frequently, we should opt for larger quantities. If not, a medium or a small bottle is adequate.
Brand Value
This is a very important factor as we always want the best performance for our cars. We should always try and get car washes from well-known and reputed manufacturers that believe in customer support.
Frequently Asked Questions (FAQs)
Here we have the most commonly asked queries regarding the best car wash soaps:
What kind of soaps can we use for a pressure washer?
We should always be well-aware of the chemical components in the soaps and detergents. Hard and aggressive chemicals like bleach are corroding in nature and may give skin irritations and even damage parts of the pressure washer. They might also dull the color and leave permanent stains on the paint.
Can we use dish-washing soaps for the pressure washer instead?
Although some of us may opt for this technique, it is not a good idea to replace car soaps with regular dishwashing soaps. Dishwashing soaps are considered as coarse soaps used to remove grease and oil. Using them in a pressure washer may dull the color and damage the paint.
How can we put the car soaps into the pressure washer?
We can mix the car soaps inside the washer through three main systems. Pressure washers often have a built-in dispenser for soaps. If not, we can use external car soap dispensers or soap injectors.
Final Words
We always want the best service and performance when it comes to our cars. With the combination of a pressure washer and car soap, the cleaning process has surely become easier and more efficient.
And to make it even better, we must pick out the best car soaps and waxes. Thus, the top five pressure washer car soaps will surely work like a charm for our vehicles.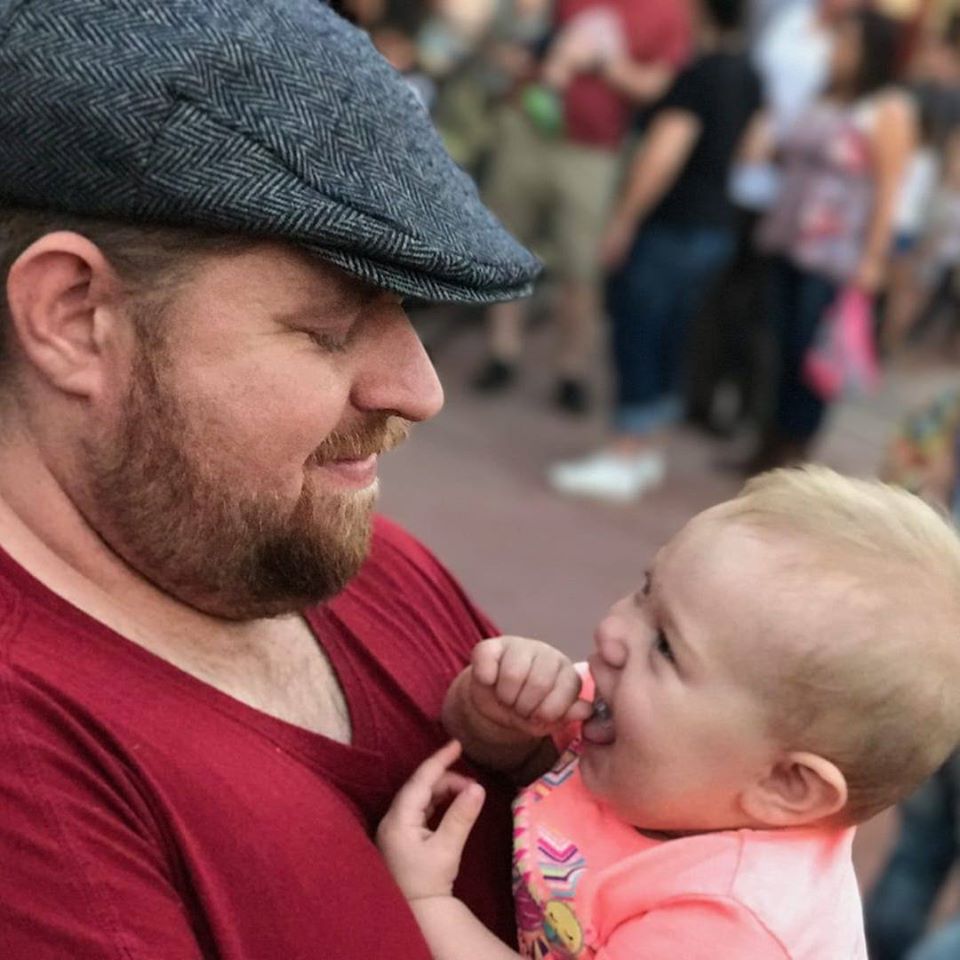 As a mechanical engineer, it's easy for David to explain the functionality of the tool. David test most of the tools before writing a review. its help him to learn something new and suggest the best product for you.