If you have a good knowledge of mechanics or if you are looking for a pro-level scanner, then INNOVA 5510 is perfect for you. Why is INNOVA 5510 so popular? Its user interface is very simple and has many functions. We can use it for many purposes.
If we compare it to a standard scanner, INNOVA 5510 has various features than it needs. All these features are not very helpful, but it is not bad to be present. We will see its important features in this review and try to identify its pros and cons. And lastly, we discover the main difference between INNOVA 5410 and 5510, and who should buy INNOVA 5410?
INNOVA CarScan Tech 5510 Review
INNOVA 5510 Professional Code Reader is a mid-range function tool for all the fixes you need, which is compatible with a home mechanic. The main advantages of this Obd2 scanner are the transmission system and Bluetooth.
The scanner is connected to the car via an obd2 cable and displays 20 types of information on the screen. If necessary, you can connect the scanner with Bluetooth through the phone app and operate it with Android and Ios.
To run the scanner, you need 3 AA batterie, which you will get in the package. But when the battery runs out of charge, you have to buy separately.
This advanced obd2 scanner will support vehicles like Volkswagen, Honda, GMC, Audi, Dodge, Acura, Pontiac BMW, Chevrolet, Ford, Toyota, Mercedes Benz, Nissan, Hyundai etc. An optional feature is that obd1 coverage. For this, you have to buy an adapter separately.
What are the features of INNOVA 5510? Includes all types of features from common to advance. I have noticed that there are many additional features that you will not need. But it is better to stay than not to stay.
Main Functions:
ABS & SRS transmission,

All System Network Scan

Battery Maintenance

View Live Data Stream

EPB & Brake Pad Life

ABS Bleeding

Calliper Service

Airbag Codes

Oil section (Level, Life & Oil Light Reset)

Emissions, Check Engine, Reed TPMS

Smog Check Readiness LED Indicators. Etc.
These Functions are included. We will try to know about these features in detail.
Innova 5510 supports Optional OBD1 coverage that performs it easy to compatible with older design cars. This advanced-level diagnostic scanner has many functions but is very easy to use. Initialization is not a very difficult issue.
Top Selling Innova Scanners
Top Features
Live Data: The Innova 5510 scanner will display live data like any other scanner. You can access essential vehicle information if you want. RPM, the oil temp, is the unique part of the live data stream. The live data facility comes with almost all High range, mid-range, and cheap scanners.
ABS Brake Bleeding: With this obd2 scanner, you can Diagnosis electronic Parking Brake Retract. The Advanced brake caliper system is available for modern cars. The Innova 5510 obd2 scanner diagnosis advanced brake caliper. That's why It will be suitable for modern vehicles. Various Bluetooth scanners offer ABS Code Reader but cannot fix ABS Brake Bleeding.
TPMS: A tire pressure monitoring system (TPMS) is an essential function for all car owners. Without a scan tool, you have to go to the electrician most of the time. Innova 5510 scanners can diagnose tire pressures, collect sensor data, and display them on your phone or scanner screen.
Battery Test: With the scanner, you can monitor the car battery. This device allows you to reset the battery. However, you will get this feature only if your car is appropriately programmed to install new batteries. In Hybrid vehicles, Innova 5510 can diagnose battery charging issues and measure voltage.
Oil Section: Oil Light Reset, Oil Level Check, and Oil Life Monitoring are present inside this code reader. Sometimes car's built-in indicator stops working, and the meter does not work correctly. You can get the job done in a short time by connecting this device. Oil Light is a standard car function that needs to be reset. The OBD2 scanner's powerful processor completes the reset in a short time.
OBD1 Coverage: As an optional feature, the scanner is compatible with OBD1 adapters. You need to purchase this adapter separately.
System Network Scan: The Advanced Innova 5510 OBD2 Scanner can read and delete the generic code of ABS and SRS transmission and powertrain modules. It means that the scanner can delete all error codes in the ECU modules.
Compatibility: Innova 5510 OBD2 Scanner prefers in almost all types of vehicles. Also, 1996 or newer cars will support all regions (foreign and domestic). It will also support California-based, light truck, hybrid cars—no need to worry about compatibility.
The scanner will run on all brands of cars. Find out more about product details. But from my personal experience, the scanner will be compatible more than all the other scanners and all vehicles.
Click hear for checking car Compatibility
Clear Check Engine Light: Although clearing the engine light is not part of the extra functionality, the scanner can ideally fix the check engine light. It is a professional code reader to diagnose engine codes, oil sections, brake pad life, etc.
Language: This professional-level scanner does not have a lot of languages but supports only three languages ​​well. These three languages are English, French, and Spanish. Innova 5510 and Innova 5610 support OBD1, so both will support older models.
Data Store (Grap, Record, and Playback): The Innova 5510 OBD2 Diagnostic code reader records data of each scan. That means you can record graphs, error codes, and various parameters. Suppose you go to a technician with the error codes.
You don't need to take the car. There is no need to scan again and again. You can play the records anytime if you want. The scanner has a Bluetooth facility to store all the data on the phone through the app. Instead, you can print the data whenever if you want.
Self-Diagnosis of Emission Status: Innova 5510 OBD2 Diagnostic Scanner with its state-of-the-art processor immediately Smog Check LED indicators after the Emission process. The scanner is capable of real-time verification while the transmission fluid is within the correct operating range.
Code Severity Levels: The scanner will inform you immediately if your car needs an immediate fix. It will notify you until you have solved these trouble codes.
Updates & Support: The essential point of an intelligent device is software updates. The firmware update of the scanner will allow you to fix bugs, add new features and support the latest vehicles.
Innova companies provide updates to each of their scanners through the RepairSolutions2 app. You can use this app on Windows and Mac PC.
The update process is straightforward. You can connect the scanner with the USB cable and get the update through the app. It usually takes around 25 to 30 minutes to update. You cannot disconnect the tool from the computer during the update. So if you have more time, then go for an update.
Pros
It will give you obd1 coverage, which you can use in an old model car. For this, you have to buy the adapter separately.

Build quality is immeasurable. Also, the beautiful design will fit in hand, and a clear view is available on display.

There is an 

Abs bleeding

 feature.

Able to read and erase engine, airbag, brake, and other system codes.

You can store data. Then you can playback it or keep this on your phone.

Even with the built-in display, the phone has the advantage of connecting with Bluetooth.

Advanced features like EPB Reset, oil reset are present.

There is an update facility with the Innova RepairSolution2 app. You can update using Windows and Mac PC.

Easy to use and simple interface.

Able to diagnose data quickly.
Cons
Supports only 3 languages ​​(English, Spanish, Persian)

3 AA battery is required, which is present in the box, but you need to buy the battery separately when the charge is over.

SAS Calibration, PDF Regeneration, and Bi-directional

 Control features are not available in this 5510 model.
Innova CarScan Pro 5410 vs. 5510 vs. 

– Key Difference
The Innova CarScan Pro 5410 has a unique design and attractive hotkeys that show more than 20 pieces of information. It is effortless to use, simple interface, and data processing very fast. This scanner also has a Bluetooth facility, which means you can connect phone through the app. Innova 5410 has all the main features: check engine light, error code clear to oil section, battery maintenance, powertrain, freeze frame data, etc.
The same thing is true for Innova 5510. However, there are some differences between them. That is, 5510 has some extra features. TPMS Reading, ABS Bleeding, EPB Reset are the additional features in Innova 5510 but don't present in 5410. Another highlight is the obd1 adapter. You will not find this feature in 5410. Innova 5510 has an obd1 module so that you can connect this scanner with old model cars.
| | | |
| --- | --- | --- |
| | Innova 5410 | |
| Live Data Stream | Yes | Yes |
| Read & Clear Codes | Yes | Yes |
| ABS Bleeding | No | Yes |
| ABS/SRS Diagnosis | Yes | Yes |
| Oil Reset | Yes | Yes |
| TPMS Reading | No | Yes |
| OBD1 | No | Yes |
| Battery Maintenance | Yes | Yes |
| EPB Reset | No | Yes |
Verdict: If you are a beginner, you can try Innova 5410. Again, if you need a few more functions, you can try Innova 5510.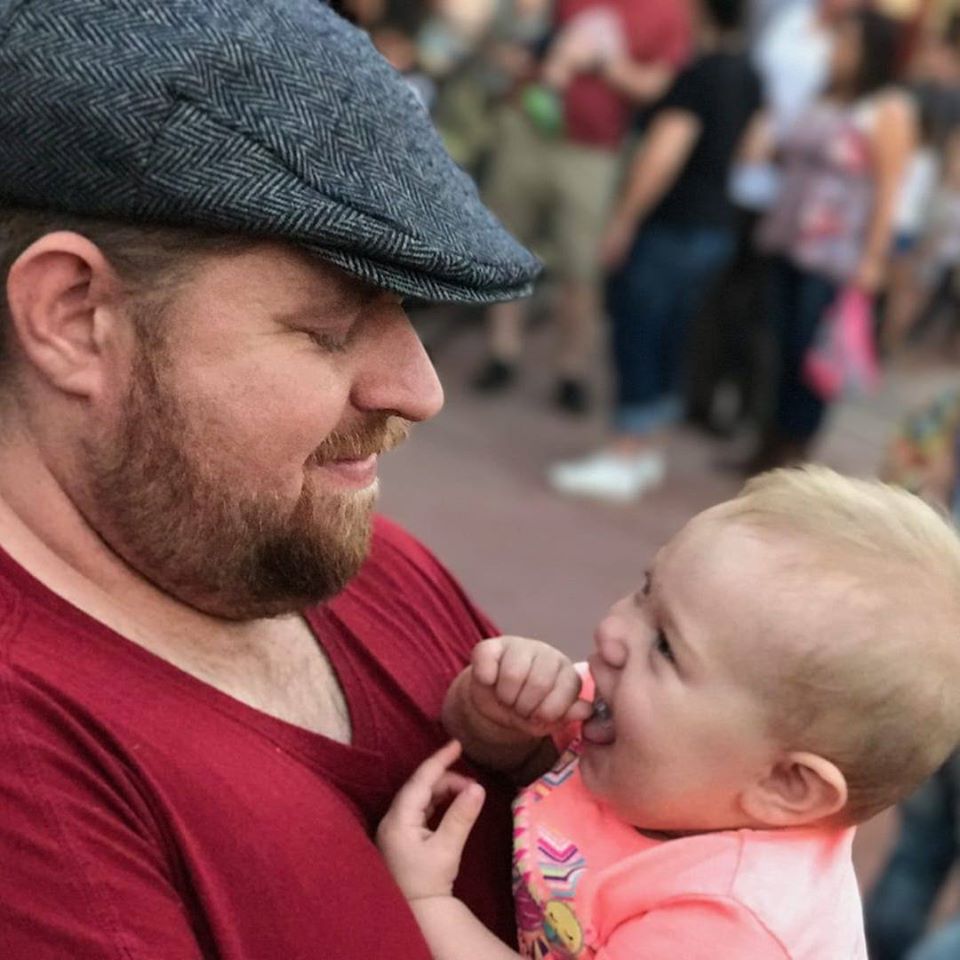 As a mechanical engineer, it's easy for David to explain the functionality of the tool. David test most of the tools before writing a review. its help him to learn something new and suggest the best product for you.